One of the tricks to making sure we have enough for a trip (don't forget spending money!) is to get everyone involved and that means saving for vacation as a family!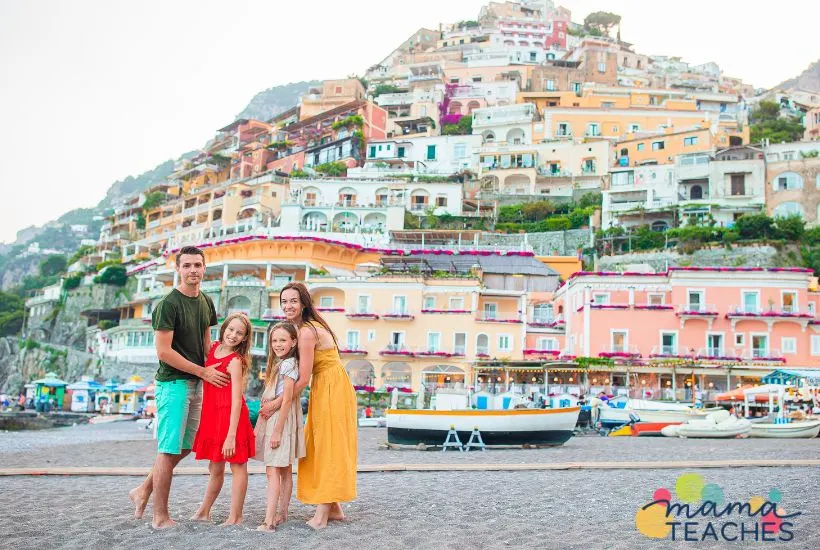 Thankfully, getting the whole family involved in saving for a vacation can be more fun than you think.
It gives everyone ownership over the trip, and, as a family, you all strive to make it the most enjoyable and memorable part of the year.
How to Get Your Family to Save for Vacation
Whether you are heading for a once-in-a-lifetime vacation or just nipping to the coast for a long weekend with the family, we all want to save money and make the most of our family time away.
When it comes to saving as a family for your vacation, there's no need to pull the purse strings so tight they'll never see the light of day again.
But in the run-up to your vacation, there are a few little changes you, as a family, can make to ensure that your vacation is the best it can be.
Here's how to get started…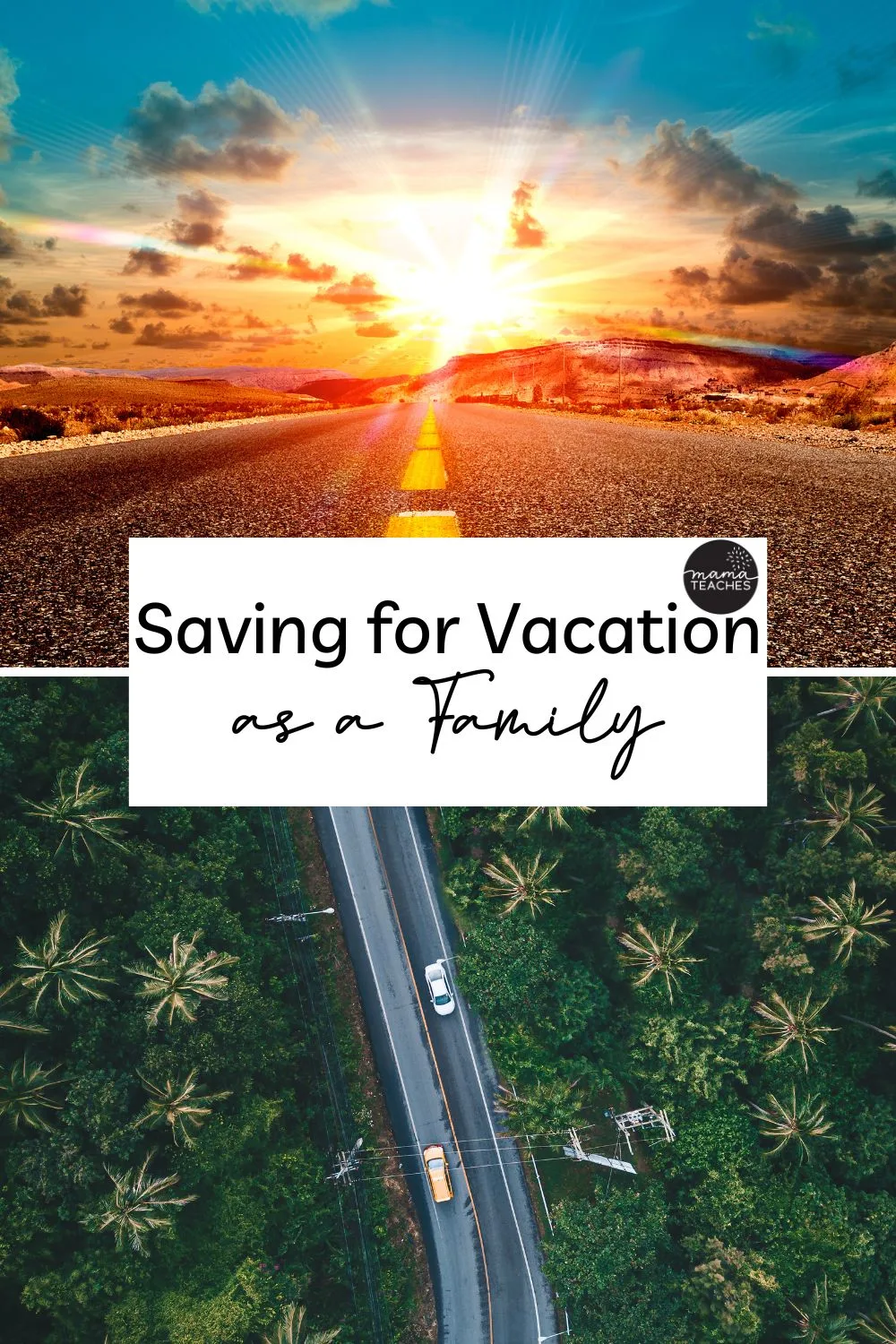 This article contains affiliate links to things that you might like.
ASSESS YOUR MONTHLY SPENDING
When it comes to saving for a family vacation, one of the easiest ways to get started is to look at your current outgoings.
Did you sign up for a free trial and then never cancel the ongoing monthly payments?
Regardless of whether you are saving for a holiday, this tip is a great way to help you save.
We are all guilty of paying monthly direct debits for services and products we have forgotten we signed up for.
In terms of getting the kids involved, this is a really good way to get them on board.
Do they pay for a mobile app subscription?
Could they live without Netflix for three months in order to have some extra pocket money on holiday? (I'm not sure I could live without Netflix, actually! Ha!)
By eliminating any unnecessary spending or rather, in this case, unconscious spending, you can rack up a fair bit of cash to add to the vacation fund.
One way to do this is to use technology to your advantage and try a budgeting app.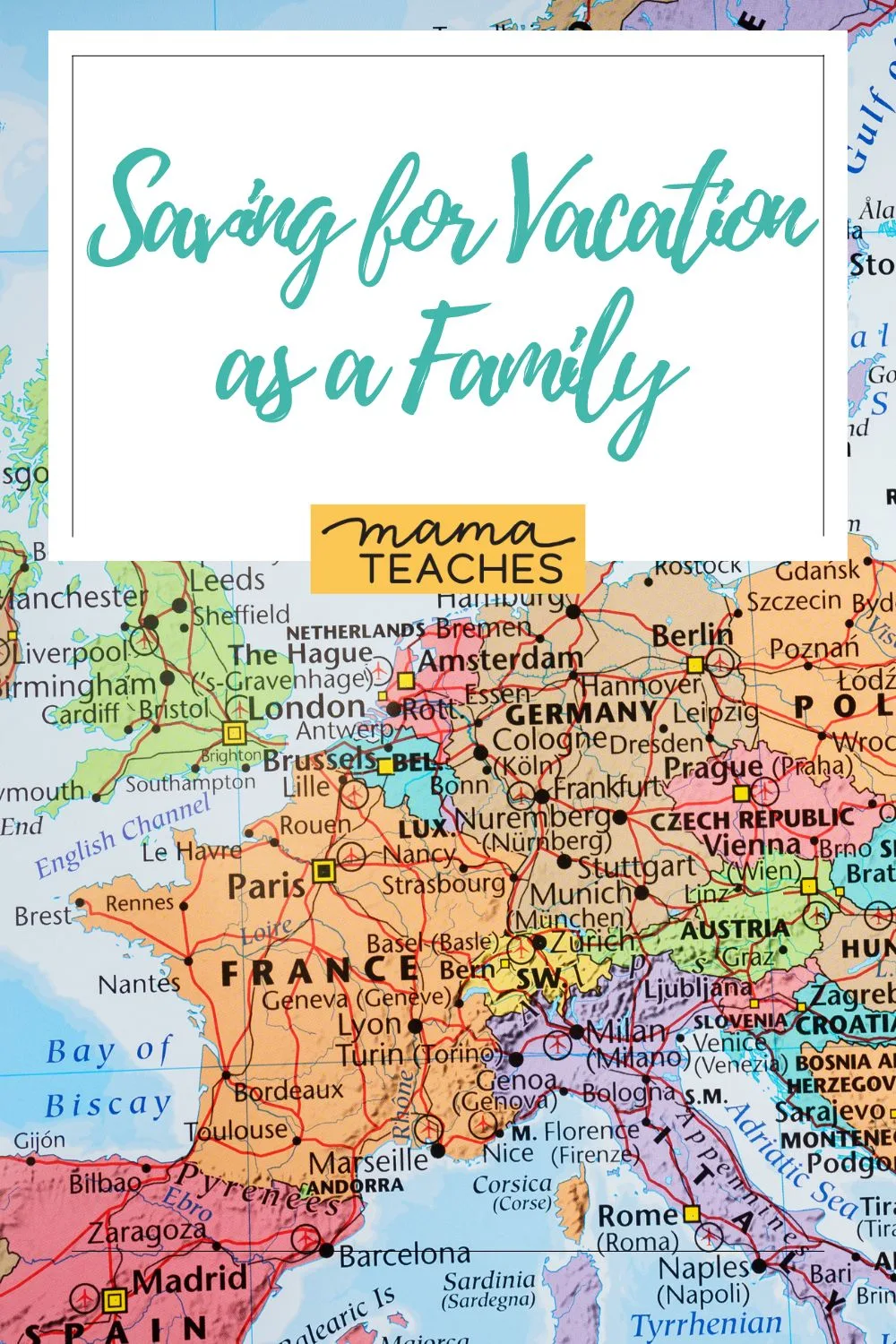 CUT OUT THE LUXURIES
By cutting out the little luxuries and weekly treats in the run-up to your family vacation, you can save a good deal of money.
Rather than grabbing that $4.50 coffee every morning on the way to work, could you opt for a homemade brew in a travel mug?
Rather than that $30 bottle of wine every Friday night, could you opt for the wine on special offer every other week?
Or, in our case, instead of the take-out pizza, could we make a healthier, less-expensive version at home on our own pizza stone?
When it comes to the kids, could they wait for that new computer game and put it on their birthday or Christmas wish list rather than buying it right away?
I'm not suggesting that you cut out everything but the basic amenities, but by making a conscious effort to save, you will be rewarded by the biggest luxury of all at the end of it.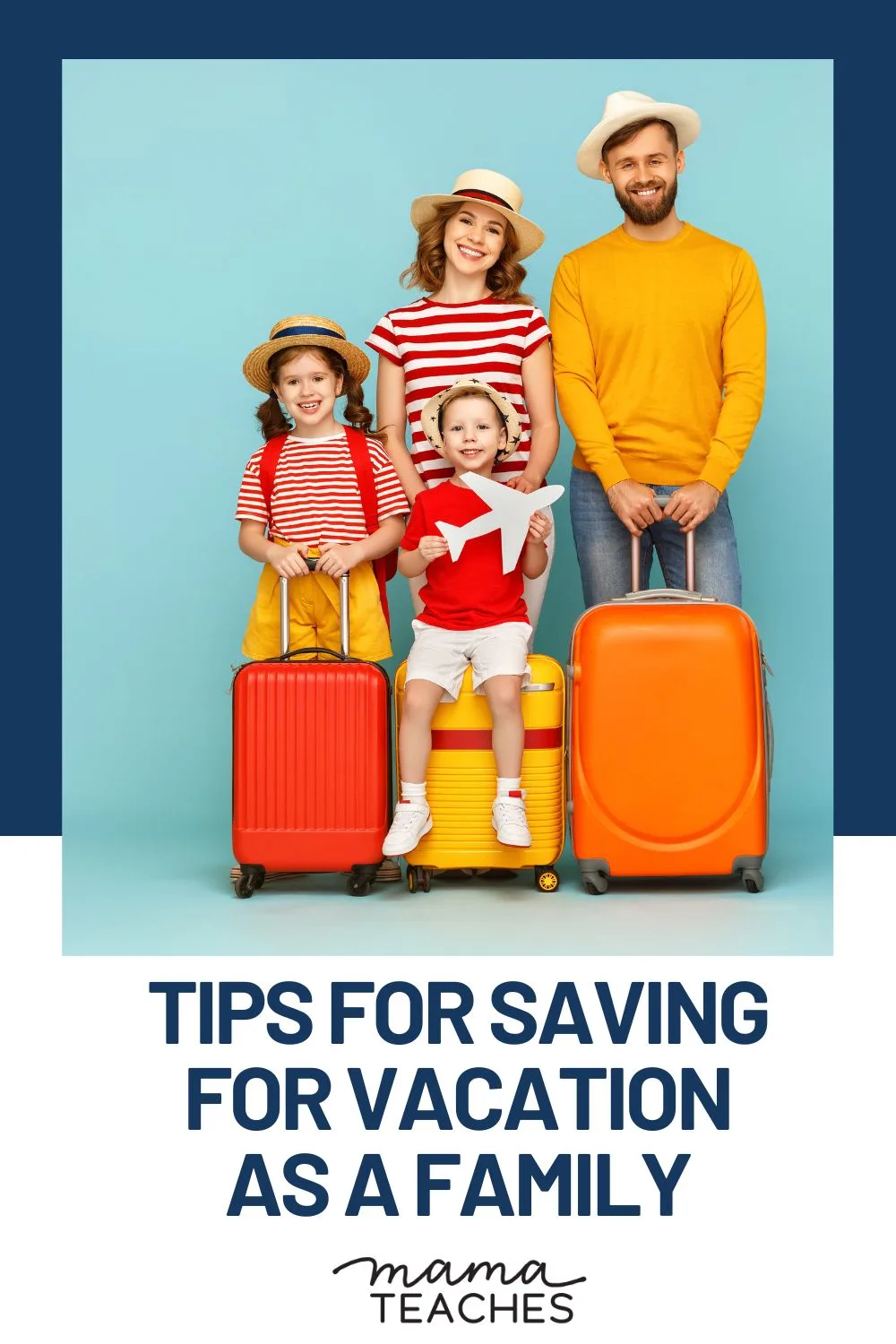 SET A BUDGET
It's easier to save when you know what your goal is.
There's a huge difference between a weekend camping trip to National Parks for kids or a week at your nearest beach town and staying at Disney World or a Caribbean all-inclusive.
As far as camping goes, saving should be easy, but if you're going for luxury, it will be a bit harder to reach your goal.
High-end luxury resorts can cost in the thousands per person per week.
Luckily, family-style resorts usually have discounted rates because you're bringing more than two people there.
Whatever you choose, you will need to know what to save. Do your research, find your number, and get moving.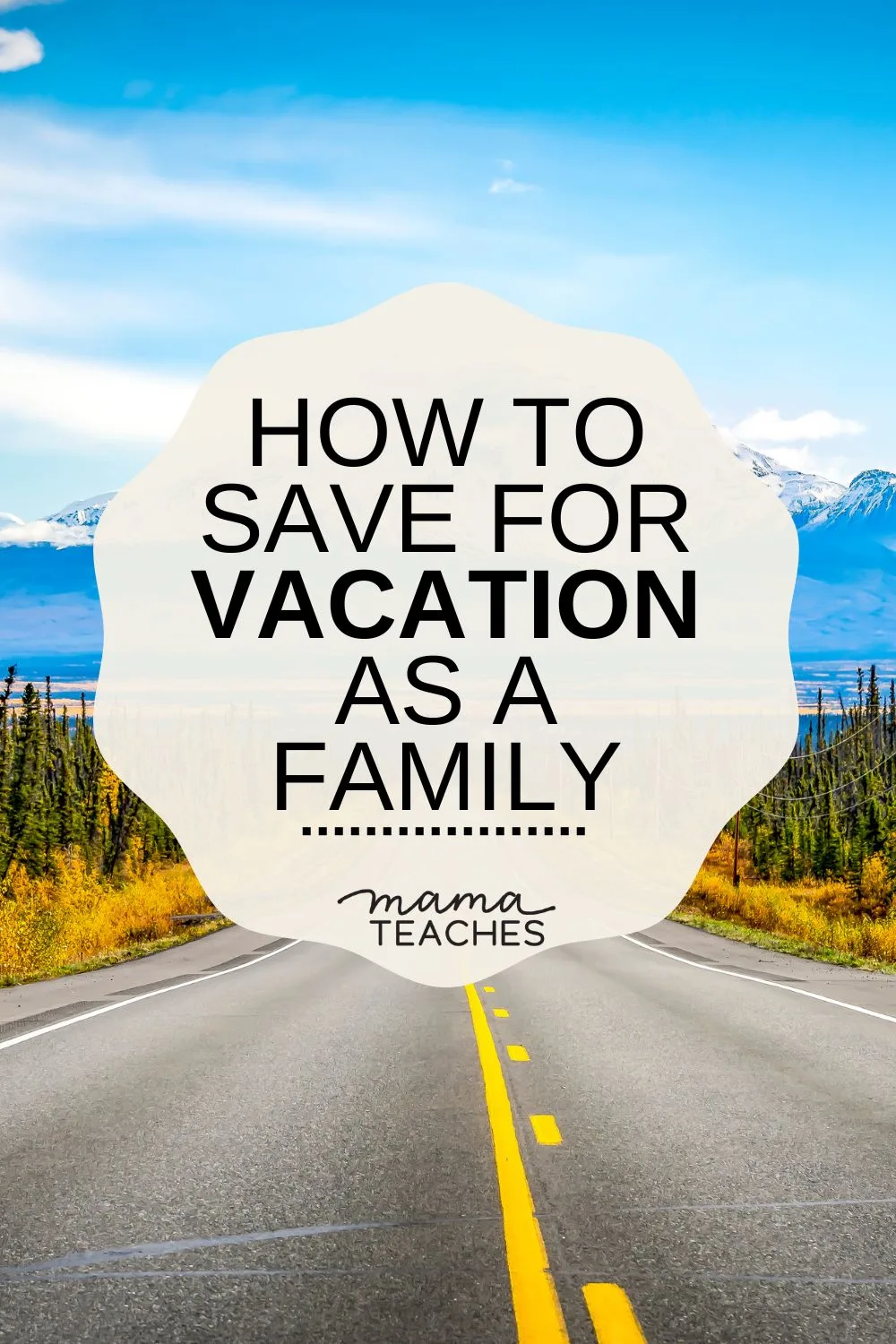 WORK A BIT HARDER!
At first thought, this may seem a bit harsh, but in reality, if we want something, we have to work for it.
As a family, if you want a family vacation as a unit, you can all up your game.
Are your children old enough to get a paper round?
If so, encourage them to pick up a part-time job.
Not only does this teach them the value of money, adds work experience to their résumé but also gets them to play an active role in saving for the family vacation.
No need to ask them to pay for their airfares, but if they have some cash to spend on souvenirs or to contribute to a day trip they want to go on, this will benefit everyone.
Likewise, for your little ones, encourage them to offer dog walks in the neighborhood, weeding neighbor's driveways, shoveling snow in the winter, or a lemonade stand.
The possibilities are endless!
Mom and Dad, how much free time do you realistically have?
Could one of you take up Uber or Lyft driving for a month or so, two or three nights a week? How about DoorDash or GrubHub?
These are great for earning some extra cash!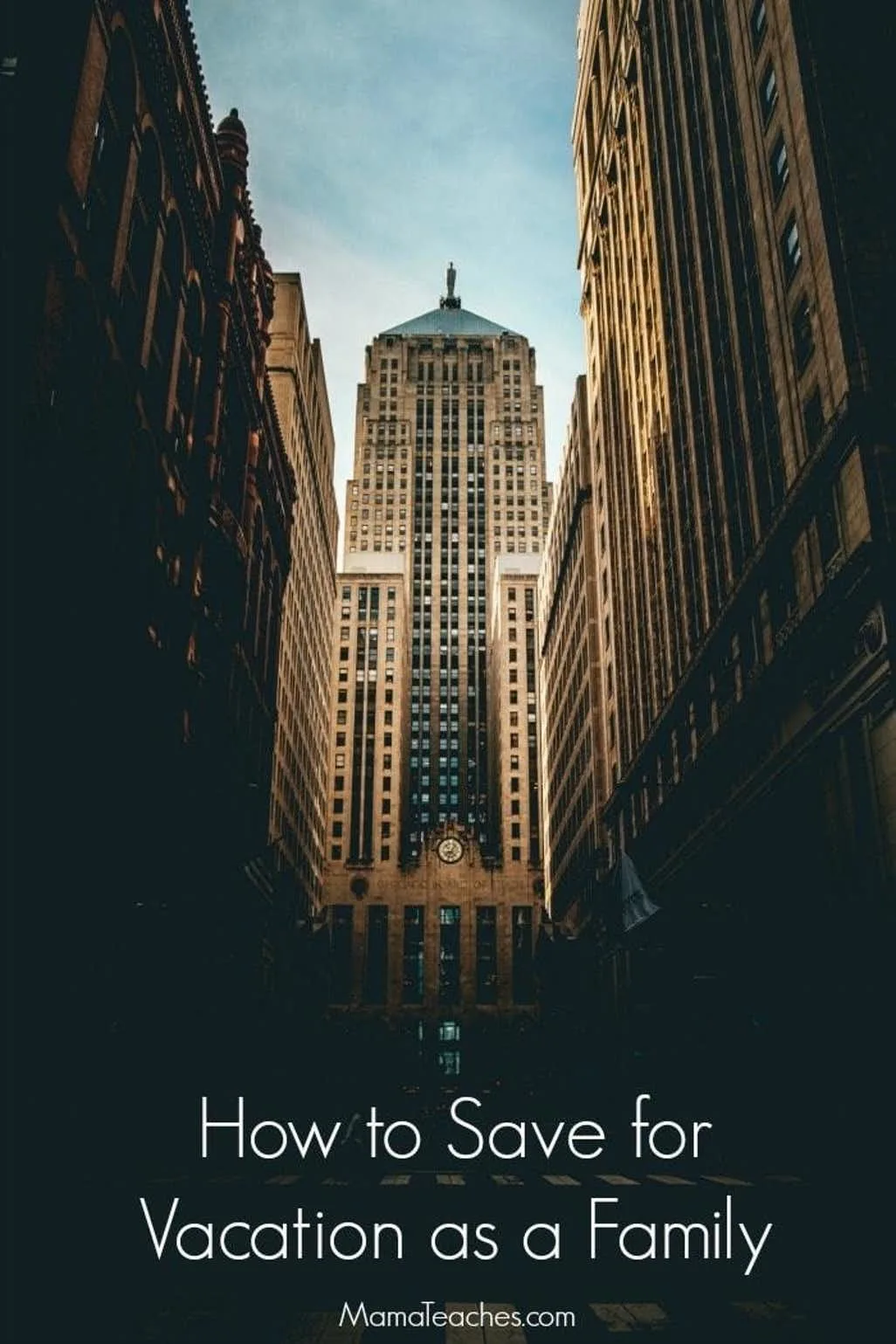 ATTACK THE ATTIC
How full is your attic? Fit to bust? Now is the time to rifle through the loft and see what you can sell.
With a multitude of platforms available to help you sell your stuff online, there is no excuse.
I can honestly say that no one has been in our attic for years and I have no idea what's up there!
Cleaning it out is a great way to get the whole family involved.
Encourage your kids, whatever their age, to clear out their bedrooms and toy cupboards and pile up everything they haven't used in over two months.
Everything from clothes to toys, books to furniture can be sold online, and let your kids put the money from their sold items in their own holiday fund.
Anything that doesn't get sold can be donated to the charity shop.
So in the space of a few hours, you'll have donated to charity, cleared out the house, and made some money for your family vacation.
---
Here's wishing you a fabulous vacation that's filled with fun and, most importantly, memories that will last a lifetime!
YOU MAY ALSO LIKE…