My kids have always gravitated towards art and design, but finding a teen-appropriate class for them was never easy. Thankfully, we discovered a self-study program that was perfect as an art for teens addition to our family.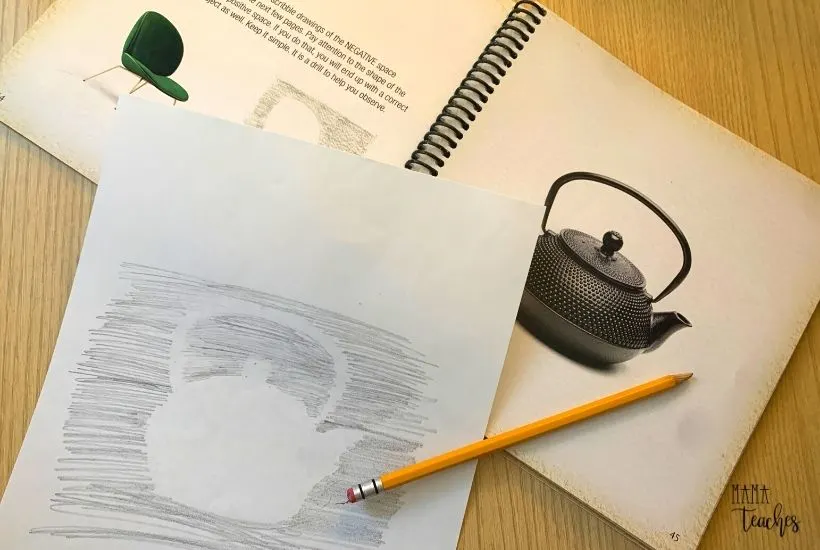 I was compensated for my time writing this post. All opinions are my own.
Choosing an Art Homeschool Curriculum
Whether it's drawing or doodling, graphic design, painting, or digital photography, my kids have explored it all. They're very much self-starters, so any homeschool curriculum we chose had to be able to accommodate that.
With the Natasha's Sketchbook series from Heron Books, my teens were able to practice and grow in their art at their own pace.
As any creative will tell you, being forced to do art or create on a schedule that's not your own, doesn't always lead to the best results. In fact, for my kids, deadlines or set class times make their creative endeavors a lot less fun. We tried weekly classes when they were younger, but it was definitely not to their liking. And, when my oldest sliced open his finger and the teacher never called to tell me, it was definitely not to my liking either!
Since then we've looked for self-paced, self-study art programs that can give them a strong background in the basics of art while also allowing them to develop at their own pace.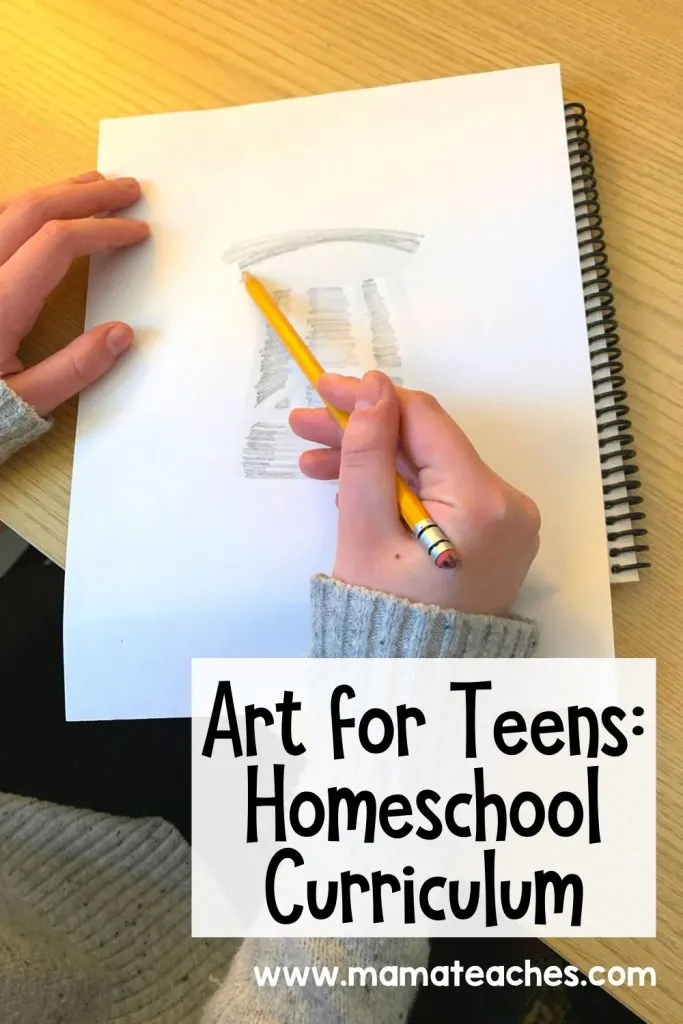 Natasha's Sketchbook Home Art Instruction
Written and developed by Natasha Gray, the Natasha's Sketchbook series features:
Shape
Line
Value
Texture
Form
Color
a Glossary of Art Terms
It's all-encompassing and provides teens (and adults!) with a strong foundation for drawing, sketching, and painting.
We are working through the Shape book and have been having such a good time learning more about the technical aspects of shape. The book provides the perfect mixture of background information and practice opportunities.
My kids and I love that it's not overwhelming. I love that I don't have to prepare lesson plans for it and they can simply follow along from concept to concept.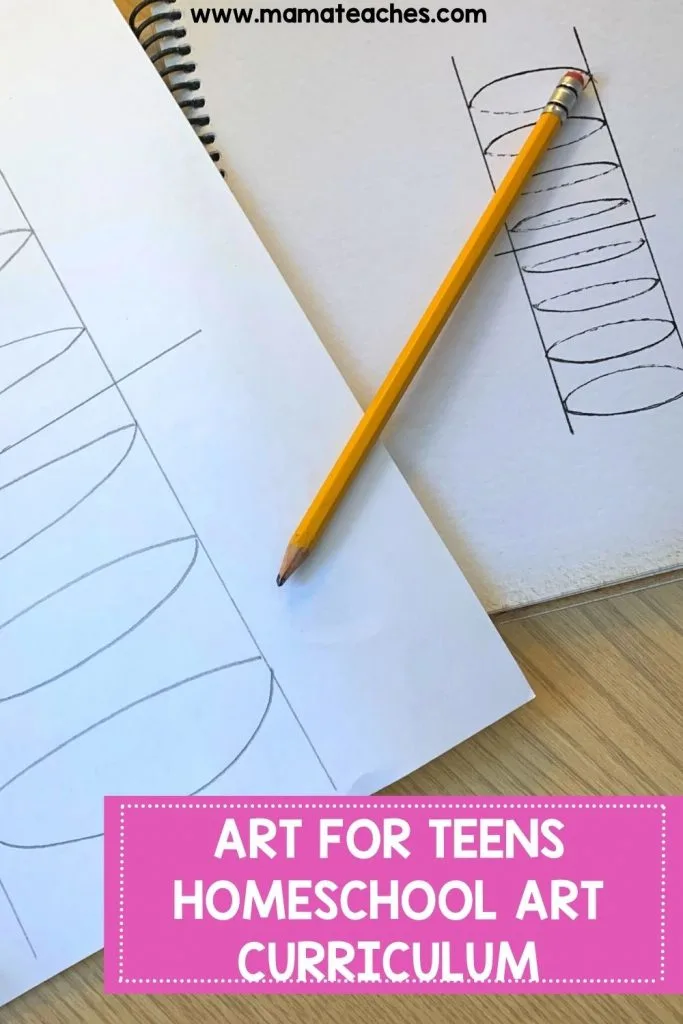 Taking Art Lessons Outside
One of the main points in the Natasha's Sketchbook Shape book is that everything is made up of simple shapes. These shapes can be found in nature and in the objects around us. Understanding and being able to see the simple shapes in things makes it easier to draw objects.
And before moving on to complex shapes, what does the curriculum ask students to do? Practice the basics! That means drawing triangles, squares, and circles. It means playing with the size of shapes and enjoying the process.
One of our favorite things to do has been to head outside, snap pictures of nature on the iPad, and then open them up in the Procreate app to draw and trace the simple shapes that we see in the larger, more complex shape. It's been a fun way to get outside and look at the world in a whole new way.
Materials Needed for Art for Teens
At the beginning of the Shape book there's a list of materials and supplies that are recommended before beginning the lessons. Most of them are just basic, but there are a few that you may not have on hand. It's always a good idea to review the list and lessons before your teen starts.
While the book focuses on hands-on materials and assumes that the student will be drawing or painting, we found that you can do some of the lessons with an iPad and Procreate if that's your teen's preferred method of creating.
No matter how your teen wants to create or how quickly or slowly he wants to work through his art curriculum, Heron Books' Natasha's Sketchbook Series is a wonderful way to do!
Add the art curriculum to your homeschool studies and save 40% with the code MamaTeaches40 (valid through August 31, 2022)! Let us know how you like it!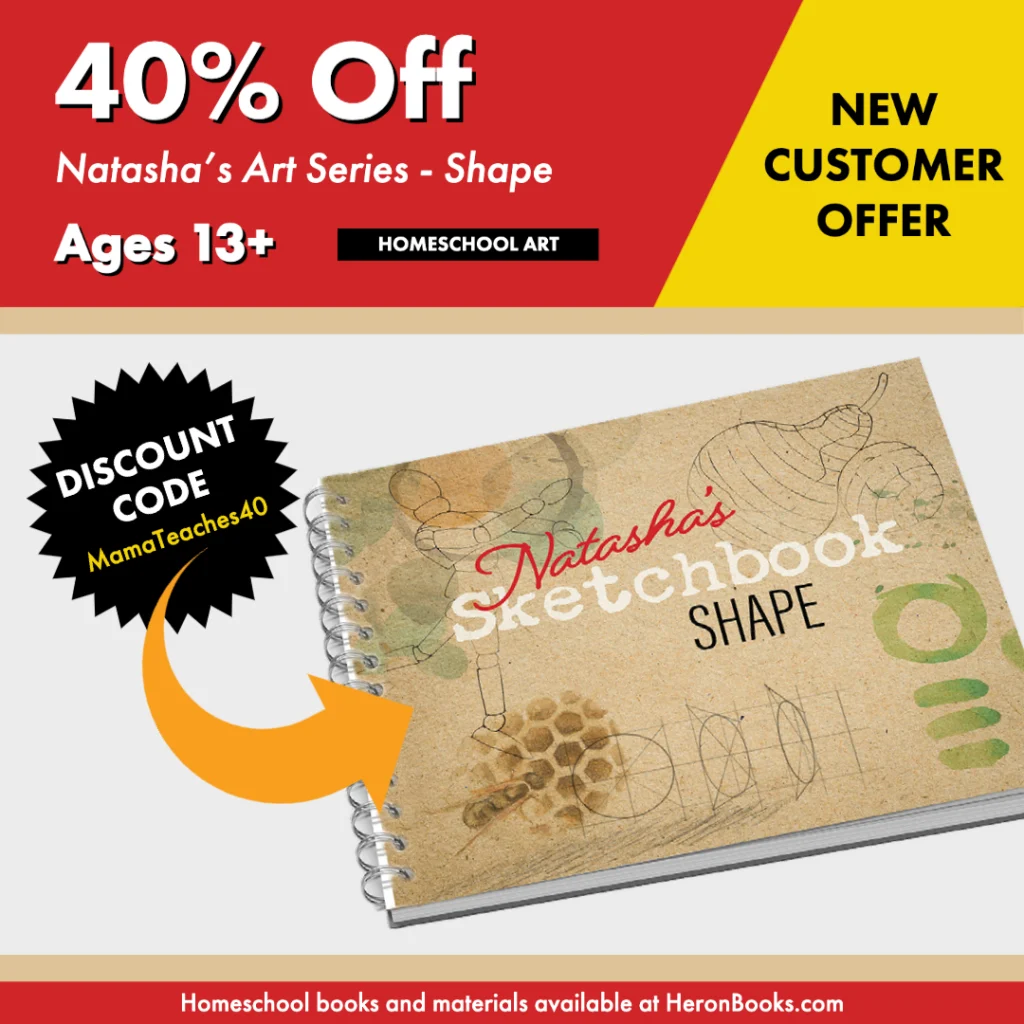 YOU MAY ALSO LIKE…