Quick, fun, and reusable, file folder activities are the missing ingredient in your homeschool.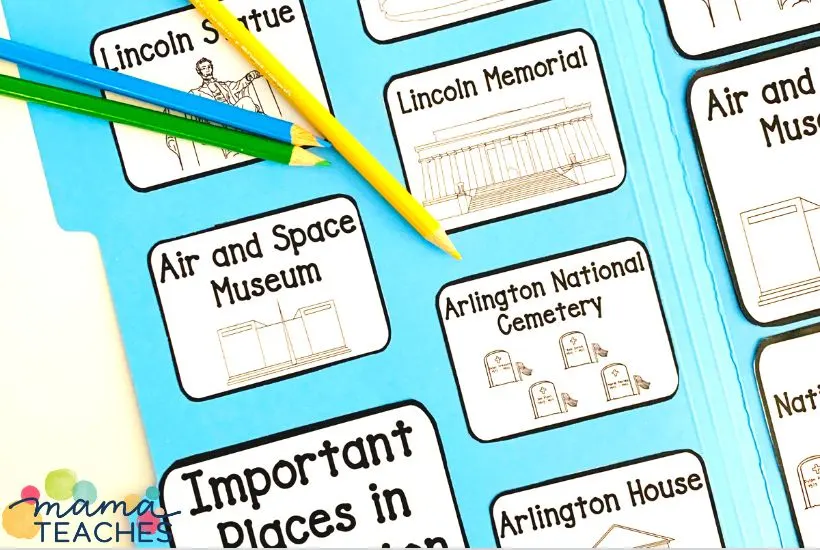 This article contains affiliate links to things that you might like.
What Are File Folder Activities?
File folder activities are just what the name suggests: they are activities that fit inside a file folder.
They include activities like matching, sequencing, and even traditional board games.
You can make file folder activities with only a few materials: a manila file folder, a zipper baggie, printables for the game, scissors, and a stapler.
Why Kids Love File Folder Activities
Who doesn't love to learn through play?
File folder activities don't look like schoolwork to kids; they're fun!
Matching shapes, finding patterns, and moving game pieces around a board – these are the types of hands-on activities kids enjoy.
File folder games and activities are also a novelty.
Unlike the same old spelling notebook, a new file folder activity is something fresh and exciting.
Most kids look forward to doing a file folder activity.
They see it as a brain break (but you know learning is happening!)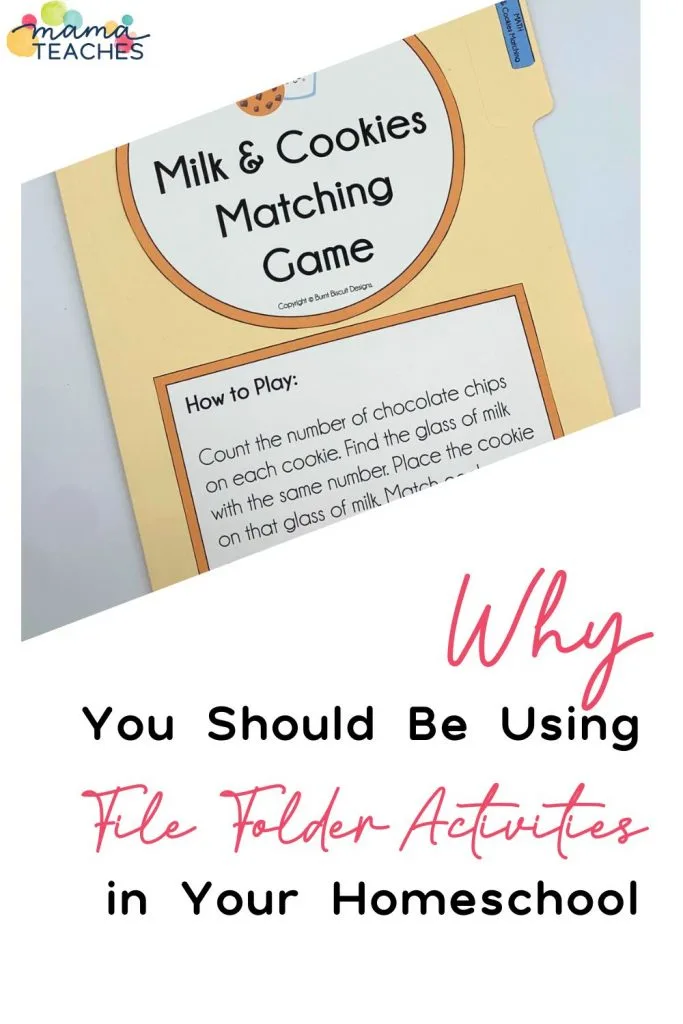 Why Homeschool Parents Love File Folder Activities
File folder activities are appealing to homeschool parents for several reasons:
Easy to Make
You don't have to be a crafting genius or a super creative type to make a file folder game.
You need only a few simple supplies (file folder, printables, stapler, scissors, and zipper baggie) and you are ready to go.
The first and most important step is to find a file folder activity printable.
Check out this wide variety of file folder activities in the MamaTeaches Store.
Reusable
Unlike consumable worksheets and activity pages, file folder games are reusable.
If you laminate the paper printables, they will last even longer.
Since they literally fit in a file folder, they are also easy to store.
You can fit a bunch of them in a small drawer or file folder box and easily find the one you want in a hurry.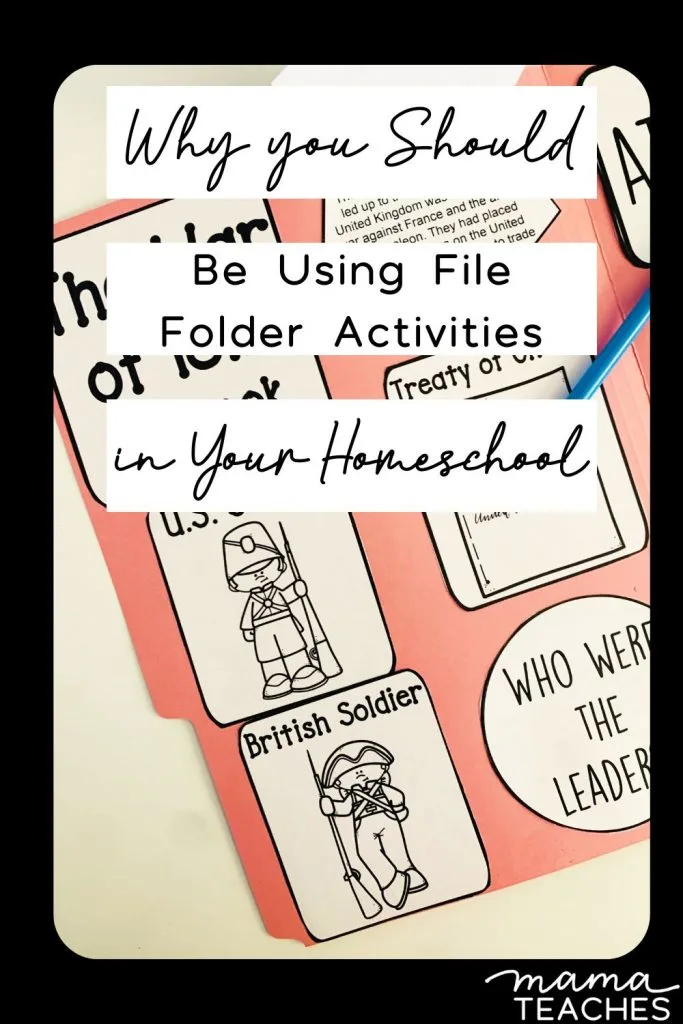 Perfect for Review
File folder activities are ideal for review.
You can assign one at the end of the lesson.
The student will think she's on break, but you will know she is having fun reviewing various subjects and skills.
Hands-On
Children learn best when they use multiple senses.
File folder activities are a kinesthetic learning tool that will help students retain what they've learned.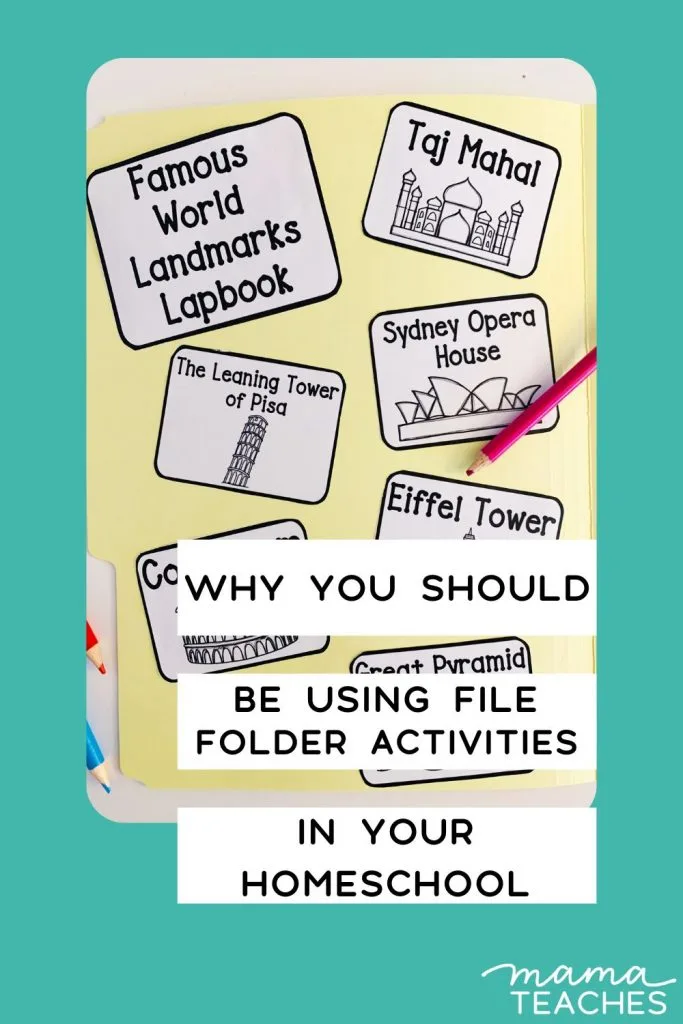 Using File Folder Activities in Various Subjects
Another benefit to file folder activities is their flexibility.
You can make a file folder activity to practice multiple skills and review various subjects.
Most activities come with directions (that's reading and reading comprehension).
Many involve moving pieces (that's counting and addition).
Each targets a specific piece of content (that's where the various subjects come in).
Here are some examples of file folder activities for various subjects:
Reading
Why use flashcards when you can teach letter matching with a file folder activity?
Match uppercase and lowercase letters on adorable penguins or colorful Christmas trees.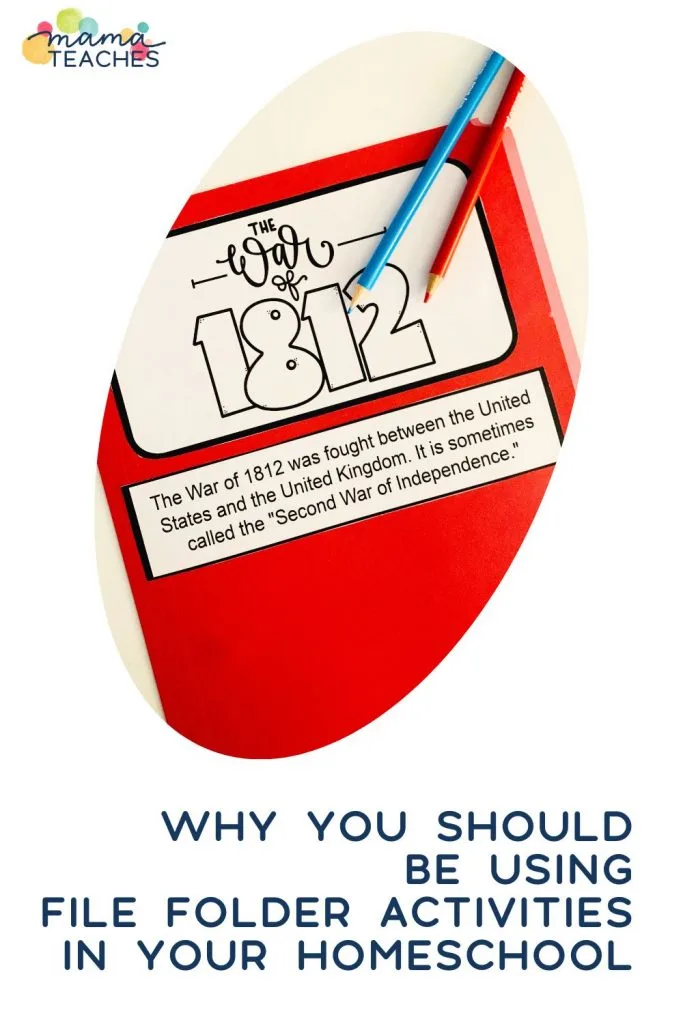 Math
Math is probably the easiest subject to pair with a file folder game.
Review shapes with this funny-face matching game.
Count chocolate chips and dunk them in milk with this number matching game.
Practice sequencing with these delectable desserts.
Add numbers up to 10 with piles of pretty presents.
From math facts to money to basic geometry, file folder games can work with your math content.
Composition
Most people think of writing as pencil to paper and forget it starts with arranging words and ideas in the brain.
This skill of composition can be practiced with a file folder activity where you place objects in a scene and then talk or write about it.
Listening Skills
Even pre-readers can learn with file folder activities that practice listening skills and following directions.
You can make a winter scene with animals to practice listening and spatial arrangement.
History
You can make a file folder activity to go with your history lessons: shopping in Colonial times, WW2 battle movements, or tracing the paths of explorers.
Science
You can design matching games with types of birds, volcanoes, or leaf shapes.
You can make file folder activities to go with the planets in the solar system or animal habitats or ball and stick models of molecules.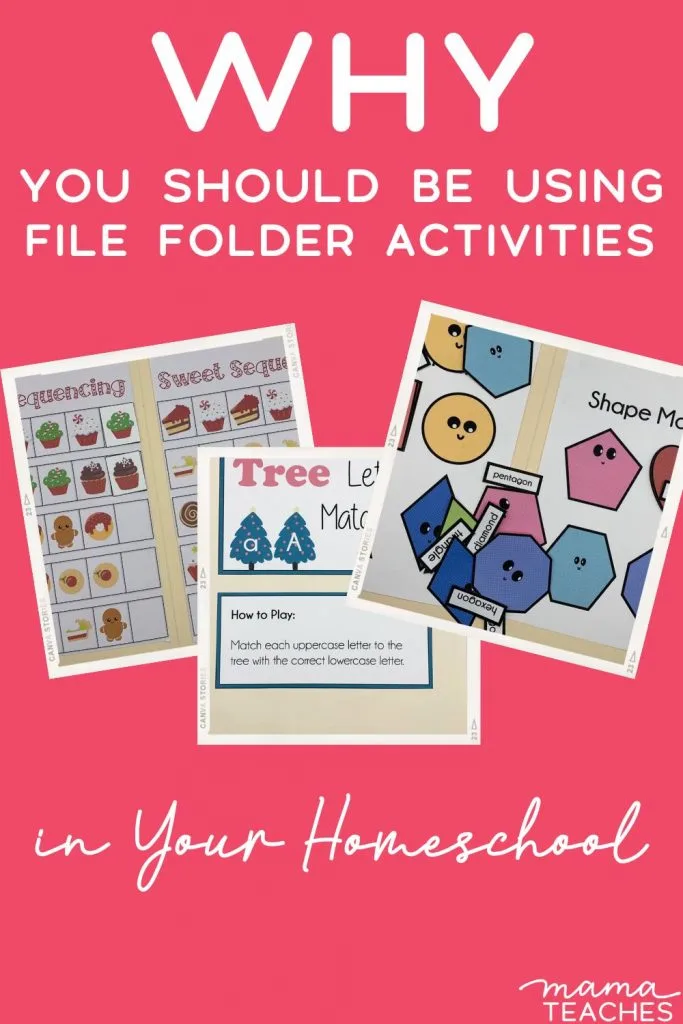 Homeschool File Folder Activities
File folder games are fun and flexible.
You can use them with any subject, and your kids will be thrilled.
Why not play your way to learning with these inexpensive and easy-to-make file folder activities?
You May Also Like: