From watermelon day to clouded leopard day, August has many fun themes.
This list of August books for kids won't disappoint.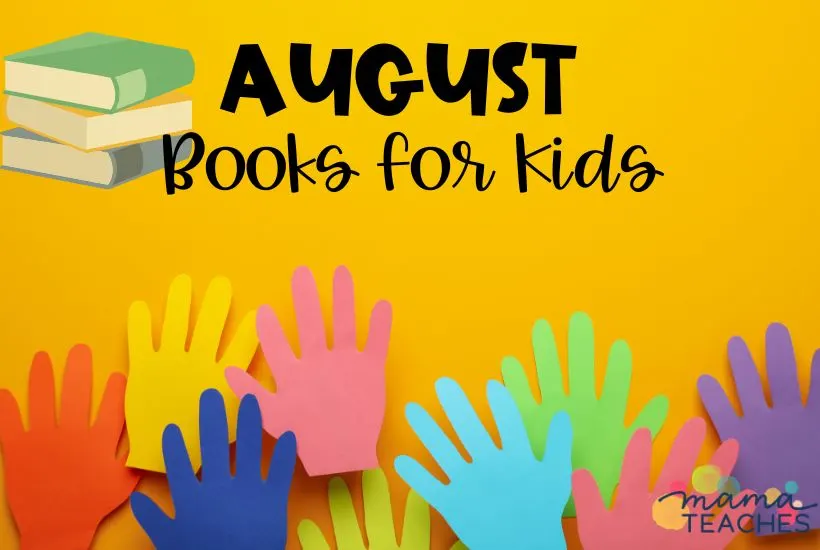 Themes for August
Many interesting themes can be used for August.
Friendship is a theme that can't be passed up because Friendship Day is August 6th.
Coloring book day and watermelon day are celebrated in the first week of August.
National Play Outside Day is also worth mentioning and will be incorporated into the August books for kids list.
There are many animal them days in August; international cat day, dog day, clouded leopard day, lion day, honey bee day, orangutan day.
August is rounded out by celebrating Rock, paper, scissor day, and beach day.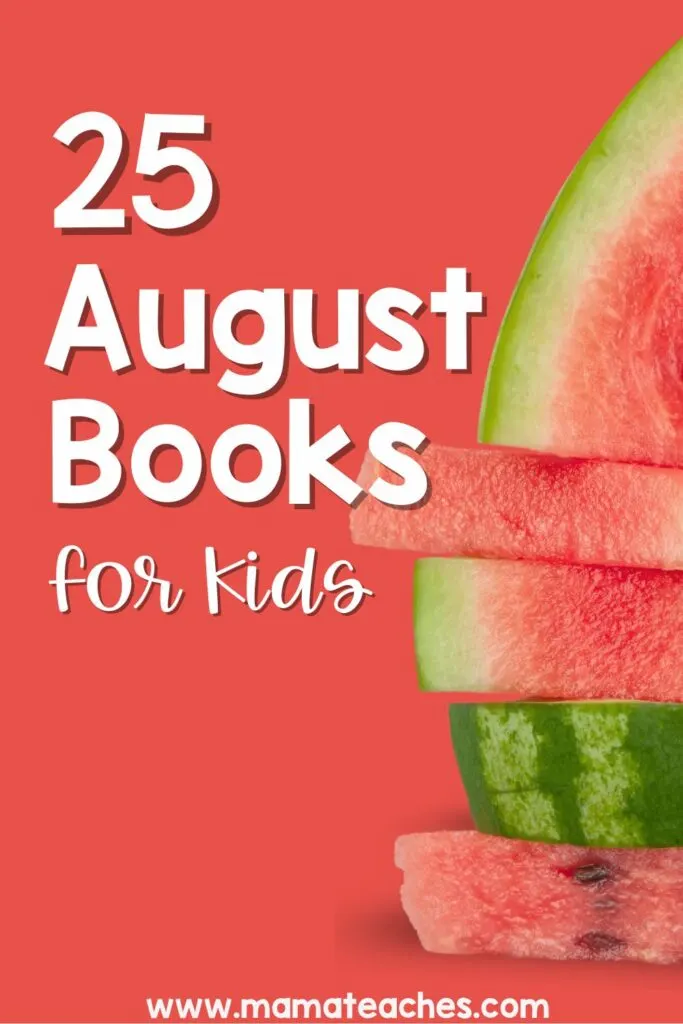 This article contains affiliate links to things that you might like.
Top August Books for Kids
Kindness and compassion are at the forefront of this sweet friendship tale. The rhyming text is a perfect touch to this story about sticking up for and helping out a friend.
What does it mean to be a best friend? This charming book helps young readers see a friend's admirable qualities as a little girl searches for a best friend.
Part of the Food Group series by Jory John and Pete Oswald, this book tells of a grape holding a grudge against her friends. But when the sour grape gets a taste of her own medicine, she realizes how unfair grievances are.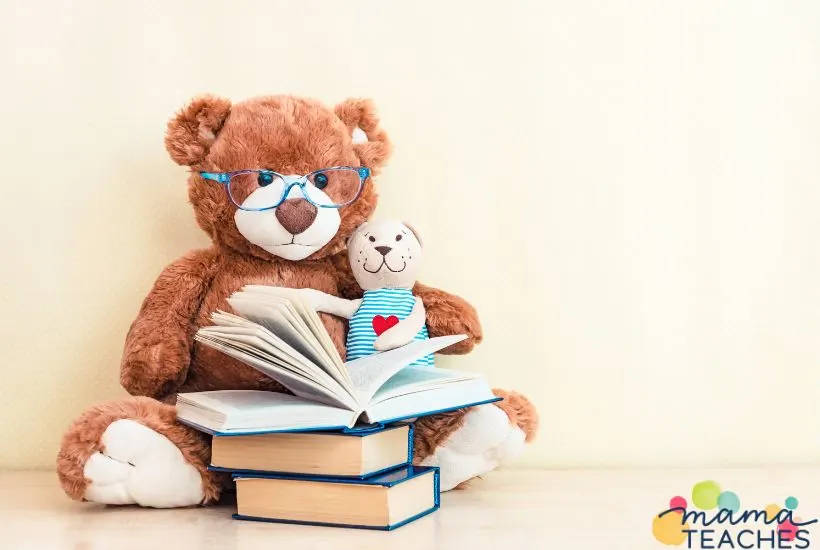 Because Jake sounds different, other animals won't come near him. But, with some acceptance and help understanding, the other animals learn to love Jake for who he is.
Friendship, kindness, and diversity are the heart of this August books for kids pick.
Four unexpected animal bonds are shown in this chapter book style book. From a goat and boxer to a dog and an orangutan, this book will surely bring a smile to the reader's face.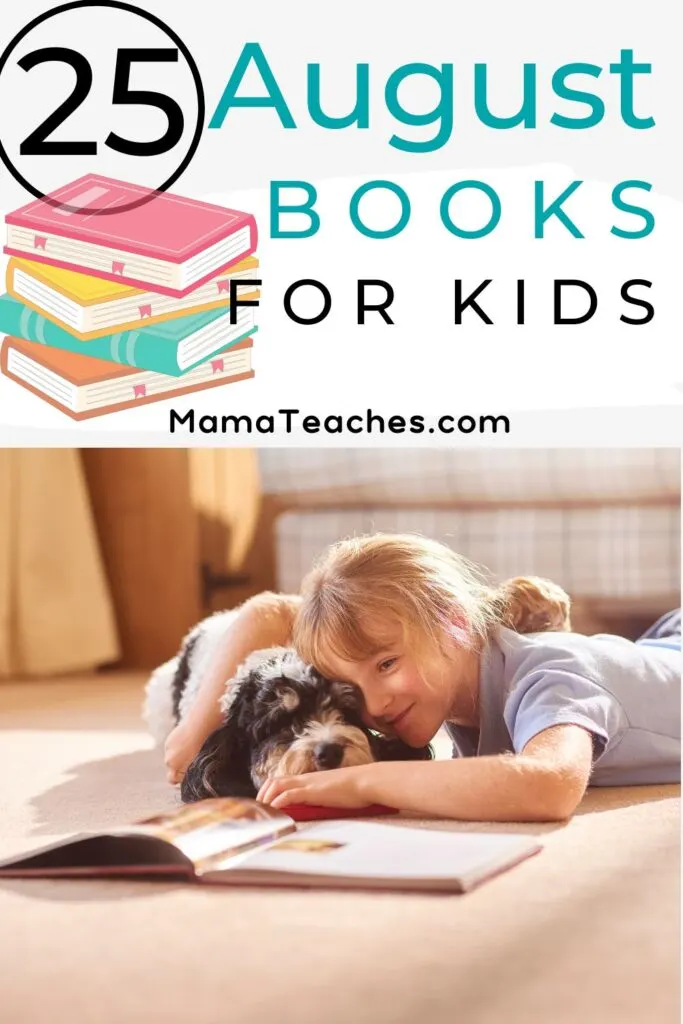 One silly crocodile has a fear of many kids- swallowing a watermelon seed. His imagination runs wild as he ponders what might happen when a watermelon seed is eaten.
Based on a true story from Rocky Ridge Refuge, this picture book shows what happened on one July 4th when a watermelon was put out. Different species of animals gathered together to share the watermelon.
The repetition and rhyming in this book make it perfect for young readers.
Be sure to look for the little duckling on each page, too!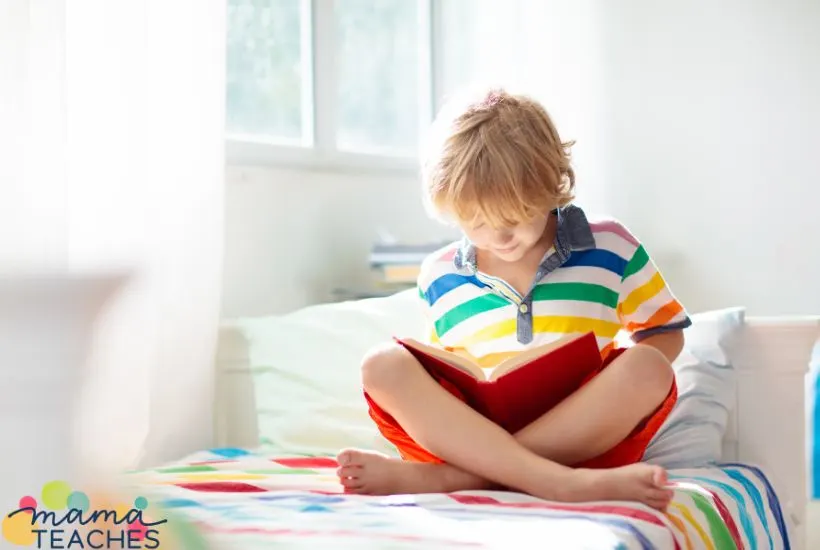 Help your kids to get outside with the help of this guide. Full of activities for different seasons, places, and so much more.
The Hike by Alison Farrell
Tag along on an adventure with three friends as they explore their local forest. Each friend takes in the beauty of the outdoors in their unique way.
The Campground Kids hit the road again in this action-packed chapter book.
They hear the legend of the gold mine hidden in Zion National Park and have to check it out for themselves.
Together they find other secrets that Zion holds, but will they be able to find the gold mine, or is it only a legend?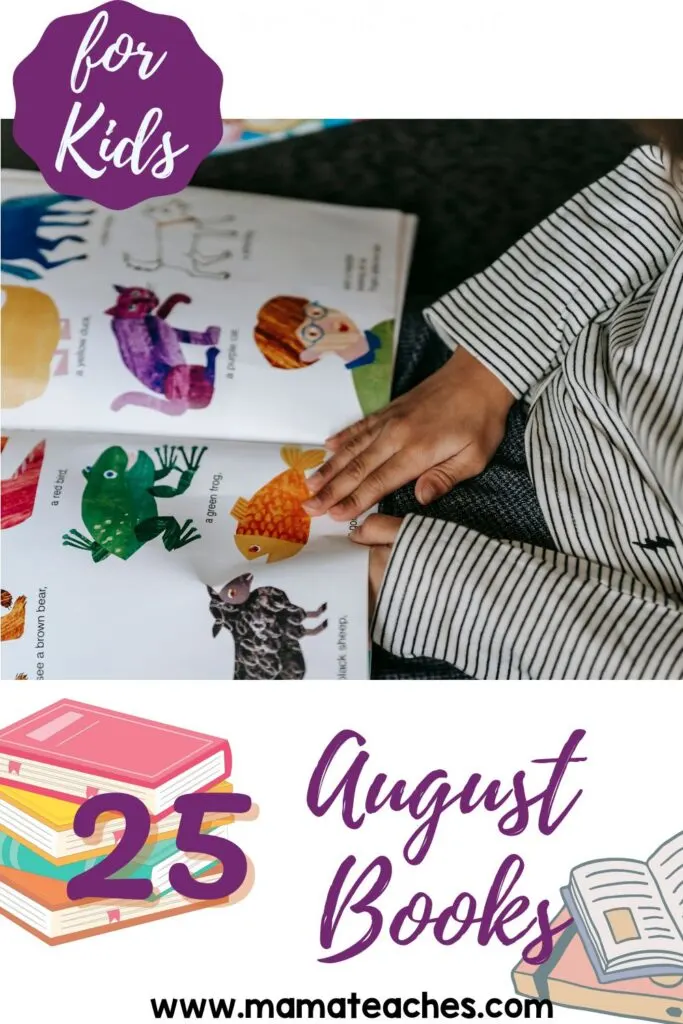 This National Geographic chapter book contains real-life cats that go on wild adventures.
Hero Dog! is another National Geographic chapter book. Three true stories about dogs doing amazing acts making them heroes, are included in this chapter book.
Learn more about clouded leopards in this book, filled with beautiful photographs and fantastic clouded leopard facts. In addition, bonus activities are included to keep your little ones busy for hours.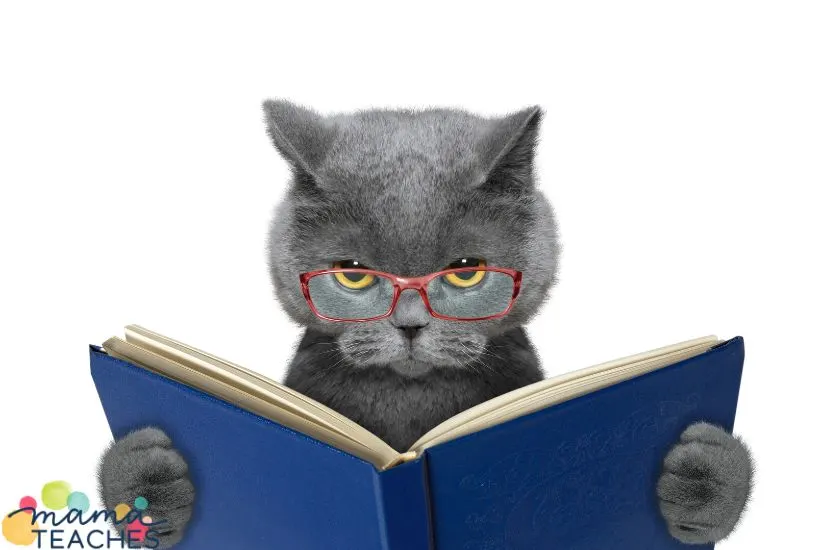 This shy endangered species need our help. On top of this book provides helpful information. It is also part of the Smithsonian Informational Text series.
Real-life, hands-on STEM challenges are featured and guide the reader through every step. What a great way to show your learners that STEM challenges are all around.
A librarian with many rules doesn't know what to do when a lion enters the library one day. The lion seems perfectly built for a library with large soft, quiet paws.
He stays around for a bit, and thankfully so, because he saves the day.
Little Leo Lion listened to everything his parents said, except for one thing. He wouldn't roar.
It worried his father that animals might not see him as a threat, but his mother believed in Leo that he would roar when the time was right. Will Leo be able to use a roar to help his family when they need him?
With the help of his friends and family, Po, the Orangutan, overcomes his fear of heights. With his fear handled, Po can enjoy all the other creatures and plants that call the rainforest home.
Wildlife Wong takes on the challenge of caring for a rescued orangutan named Polly, who has been stolen from her mom and taken to be a pet.
Wong takes Polly to her native region of Borneo and faces Polly's relatives, most of whom are not welcoming to Wong. What will Wong do with Polly?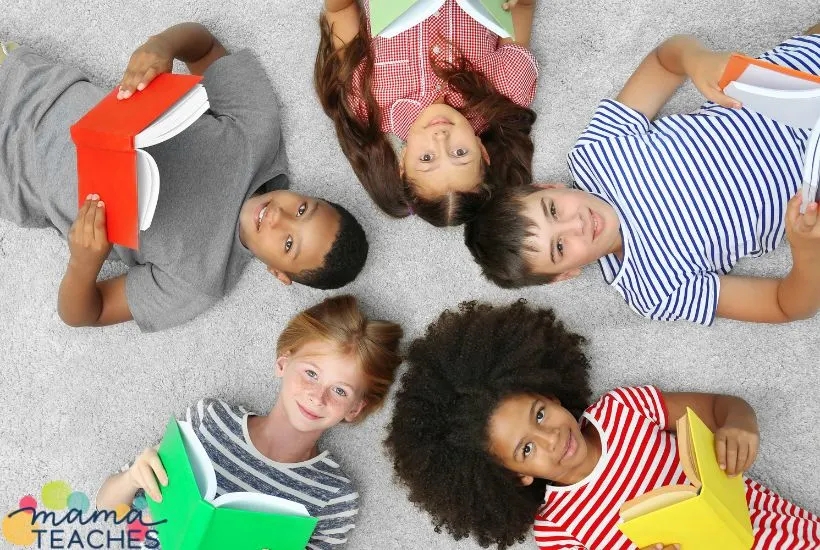 The Secret Explorers are a group of kids from all over the world who are experts in wilderness or conservation topics.
The rainforest expert, Ollie, takes on Borneo to save the apes and other wildlife from a pending deforestation plan.
Will Ollie have what it takes to save the Borneo Rainforest?
This August books for kids pick focuses on the endangered primate, the orangutan. See how the Smithsonian National Zoo is taking on the enrichment and survival of these beautiful creatures to help save them.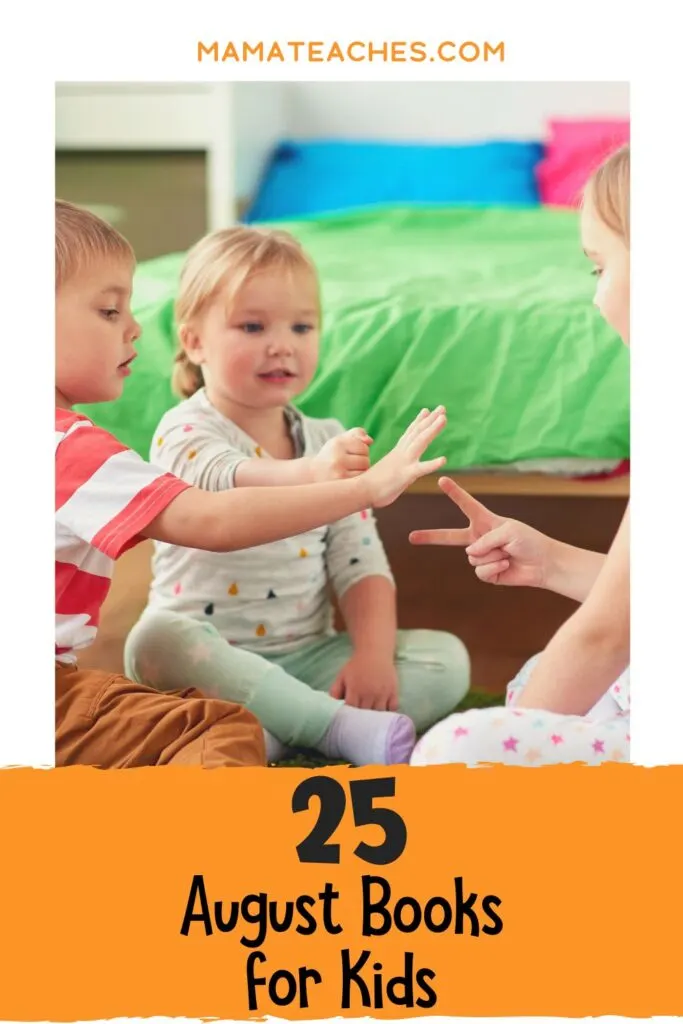 Beginner readers will love how they can read this book of bee facts. The photographs and facts were carefully paired to make picture clues possible while reading.
Follow and explore with honey bees as they travel into the hive. Admire the intricate hive that is only the beginning of the honey bee's organized life.
Bring back the old classic of The Magic School Bus to your children.
Ms. Frizzle takes her class on a trip to learn about workers, drones, and queen bees. They discover how bees find food, make a comb and honey, and care for their young.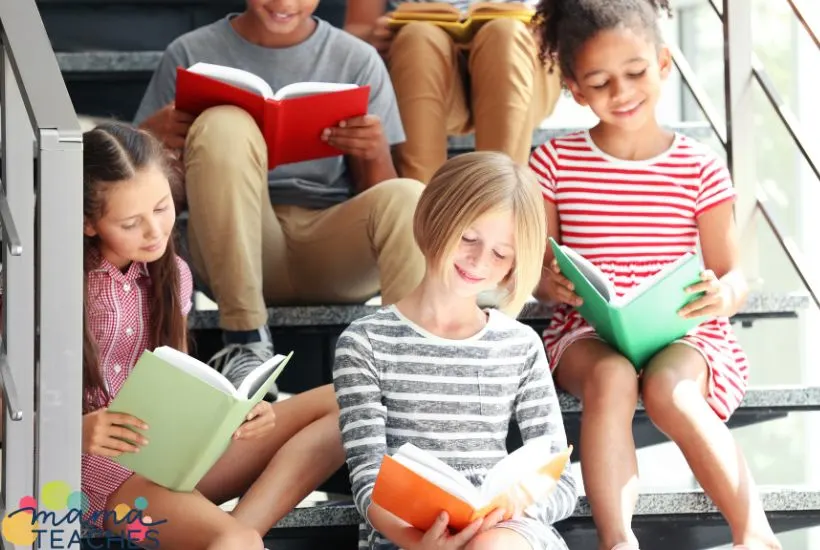 With bees now on the endangered animals list, they need saving now more than ever. Start with this book about conservation and environmentalism.
This August books for kids pick is about three friends who work together to make the life of bees a bit easier. There are charming pictures and activities to do after reading the story.
Kick-off rock, paper, scissors day by reading this fun book. This legend tells of how the famous hand game got started. It's hilarious and will keep your listeners on the edge of their seats.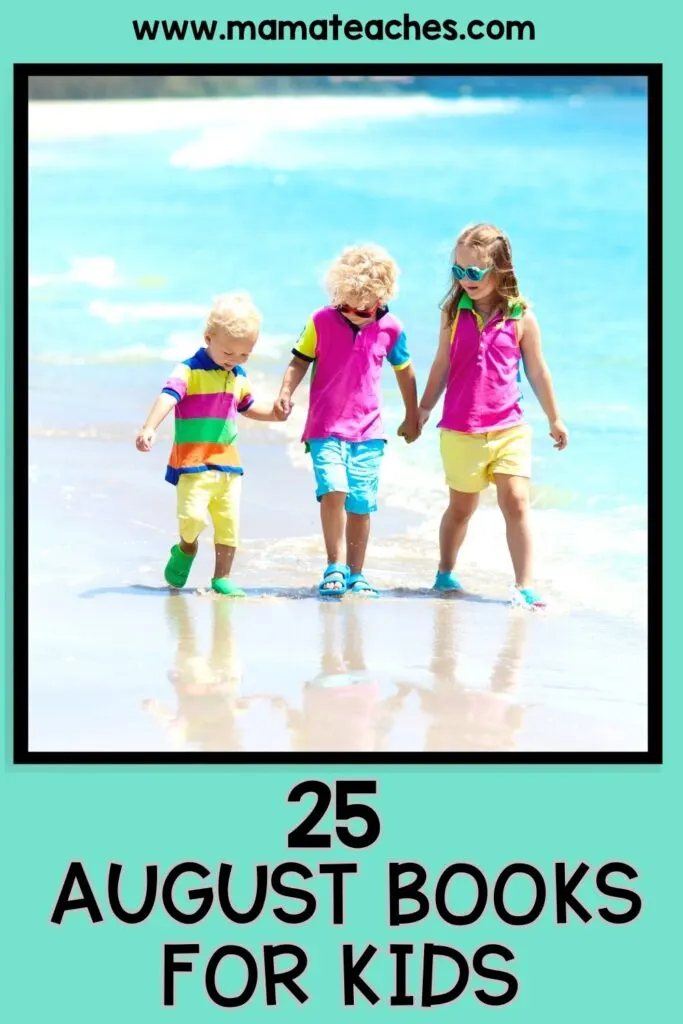 August Books for Children
Take time this August to dive into some of these August books for kids. They are a great stepping stone to talking about the essential topics of friendship, endangered animals, and taking care of the outdoors.
You May Also Like…