Get ready to make the end of summer amazing with these weird holidays in August!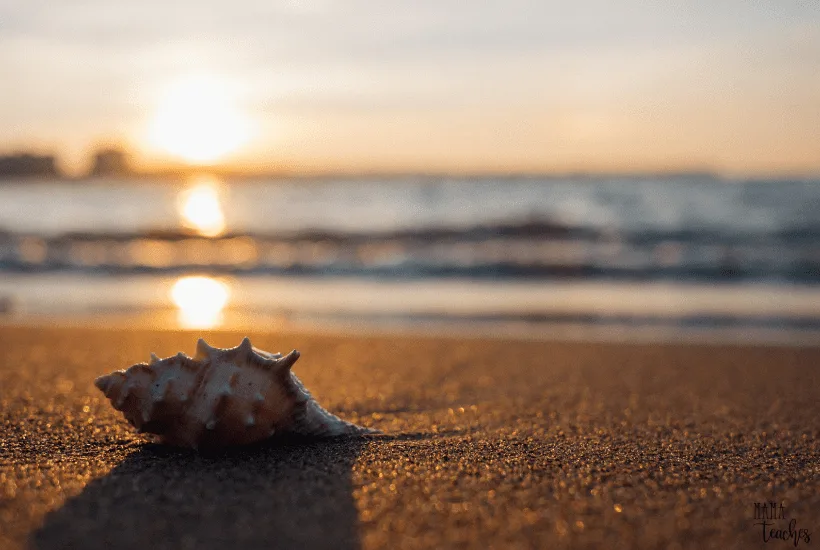 This article contains affiliate links to things that you might like.
Unusual and Weird Holidays in August
Make the most of this August by celebrating every day!
Below is a list of unique and unusual holidays that will surely give you a reason to do something interesting.
Check them out!
August 1 – National Doll Day
August 2 – Dinosaurs Day
Have a dinosaur lover in your midst?
Celebrate the day with a free printable dinosaur early reader, a dino matching game, or a dinosaur craft!

August 3 – Grab Some Nuts Day
August 4 – US Coast Guard Day
August 5 – International Traffic Light Day
Make your own traffic light craft with these easy directions from That Kids Craft Site!
August 6 – National Gossip Day
August 7 – National Sea Serpent Day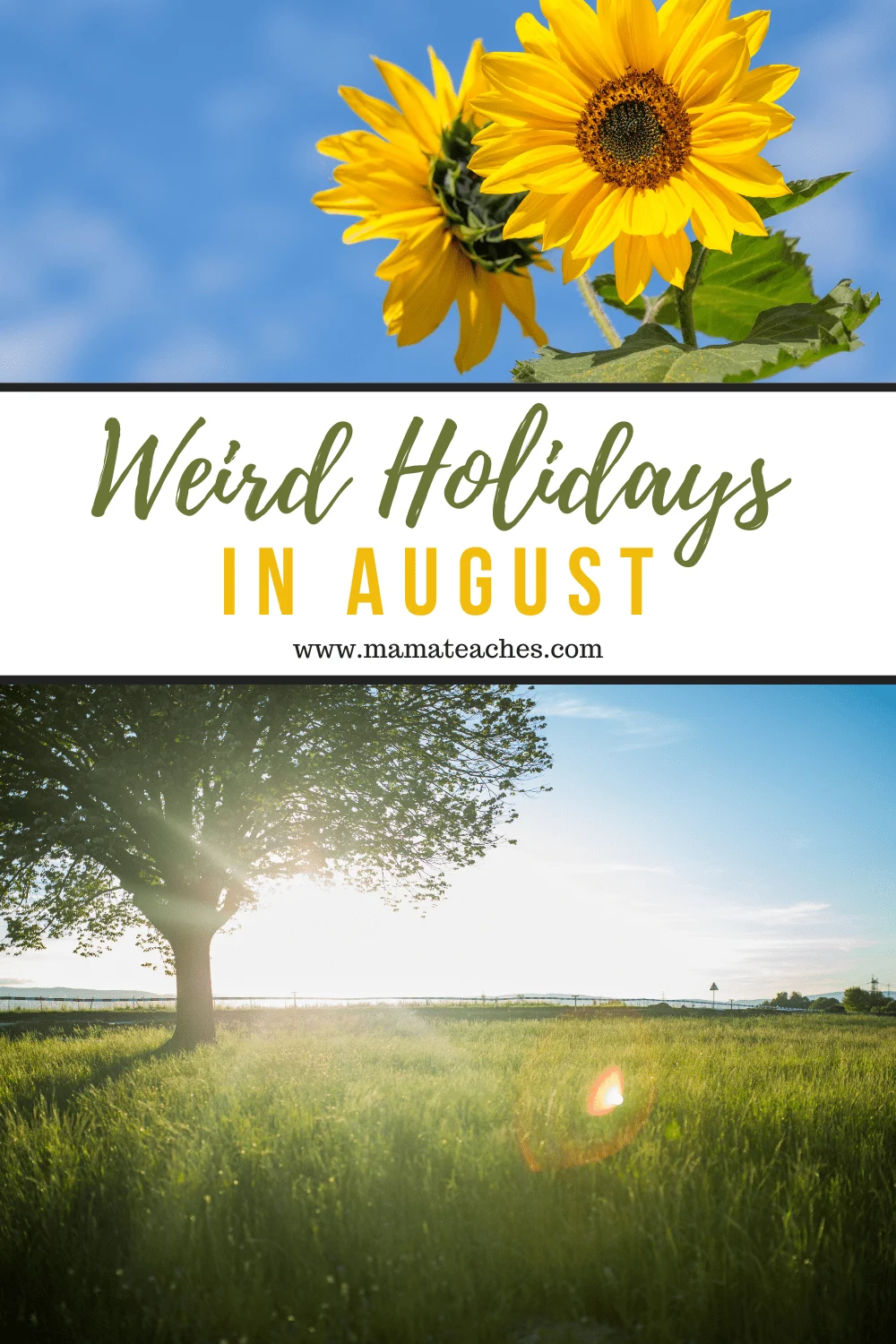 August 8 – Sneak Some Zucchini Onto Your Neighbor's Porch Day
With zucchini growing aplenty in summer gardens, it can be a challenge to decide what to do with it all.
This unique holiday is a day to share your zucchini with your neighbors.
Put a zucchini or two in a basket and drop it off on the porch next door.
If you don't have any zucchini to gift, that's okay!
Try out some zucchini recipes, eat something with zucchini in it, or check out a zucchini festival near you!
August 9 – National Polka Day
August 10 – National Lazy Day
August 11 – Play in the Sand Day
August 12 – Vinyl Record Day
August 13 – National Left-Handers Day
August 14 – National Bowling Day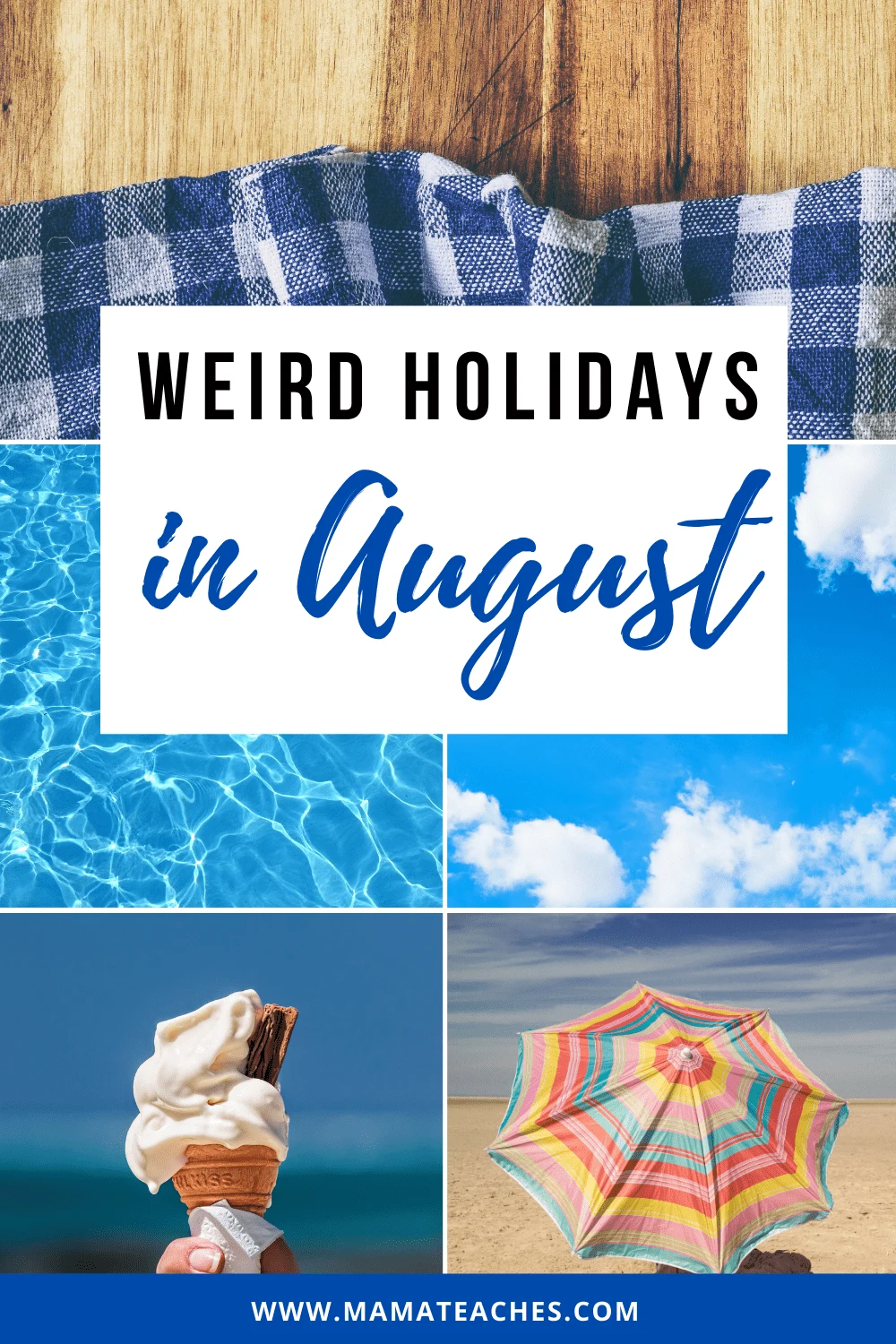 August 15 – Chant at the Moon Day
Have you heard of Moon Cherries?
Well, they are super delicious cherries grown by a company called Stemilt.
Grown at a high altitude, Moon Cherries are literally "ahalf mile closer to the moon".
Chanting at the moon on August 15 celebrates the moon's magical ways of making these cherries taste so good.
So get on out there, and honor this day by chanting at the moon and then indulging in some mouthwatering Moon Cherries of your own.
August 16 – National Roller Coaster Day
August 17 – Balloon Air Mail Day
August 18 – Helium Discovery Day
August 19 – International Orangutan Day
August 20 – National Lemonade Day
Host a lemonade stand in celebration of National Lemonade Day or try some of these delicious lemonade recipes!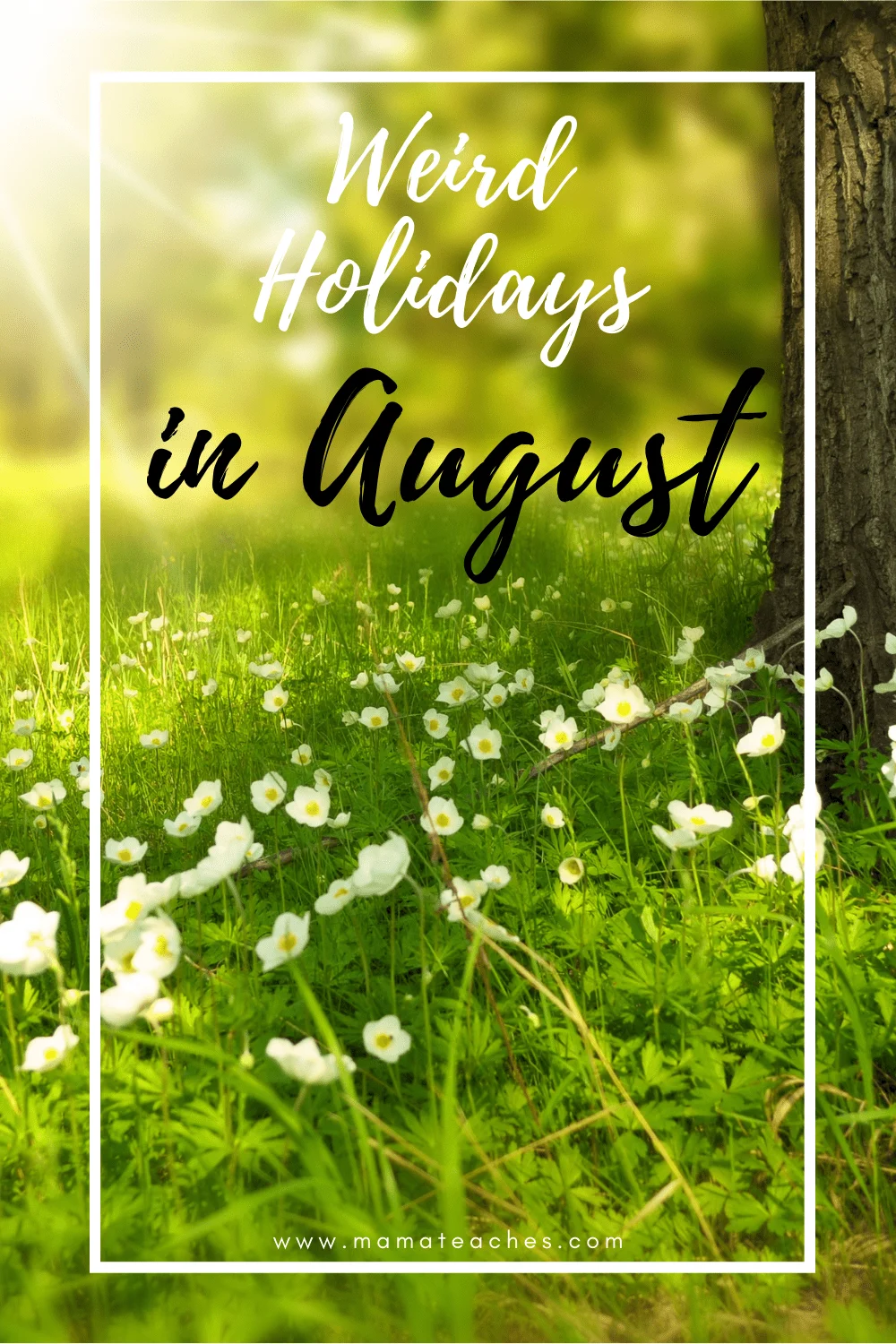 August 21 – World Honey Bee Day
Learn more about bees on this special holiday that's all about them!
These children's books about bees can help!
August 22 – National Tooth Fairy Day
August 23 – Ride the Wind Day
This awesome holiday celebrates those easy breezy carefree days we love.
Feel the wind on your face with a bike ride, get high up in the sky in a hot air balloon, or if you like to stay grounded, go fly a kite.
Whatever you do, enjoy the day and let the wind take you where it may!
August 24 – Shooting Star Day
August 25 – National Banana Split Day
August 26 – Musical Yoga Day
August 27 – World Rock Paper Scissors Day
August 28 – National Bow Tie Day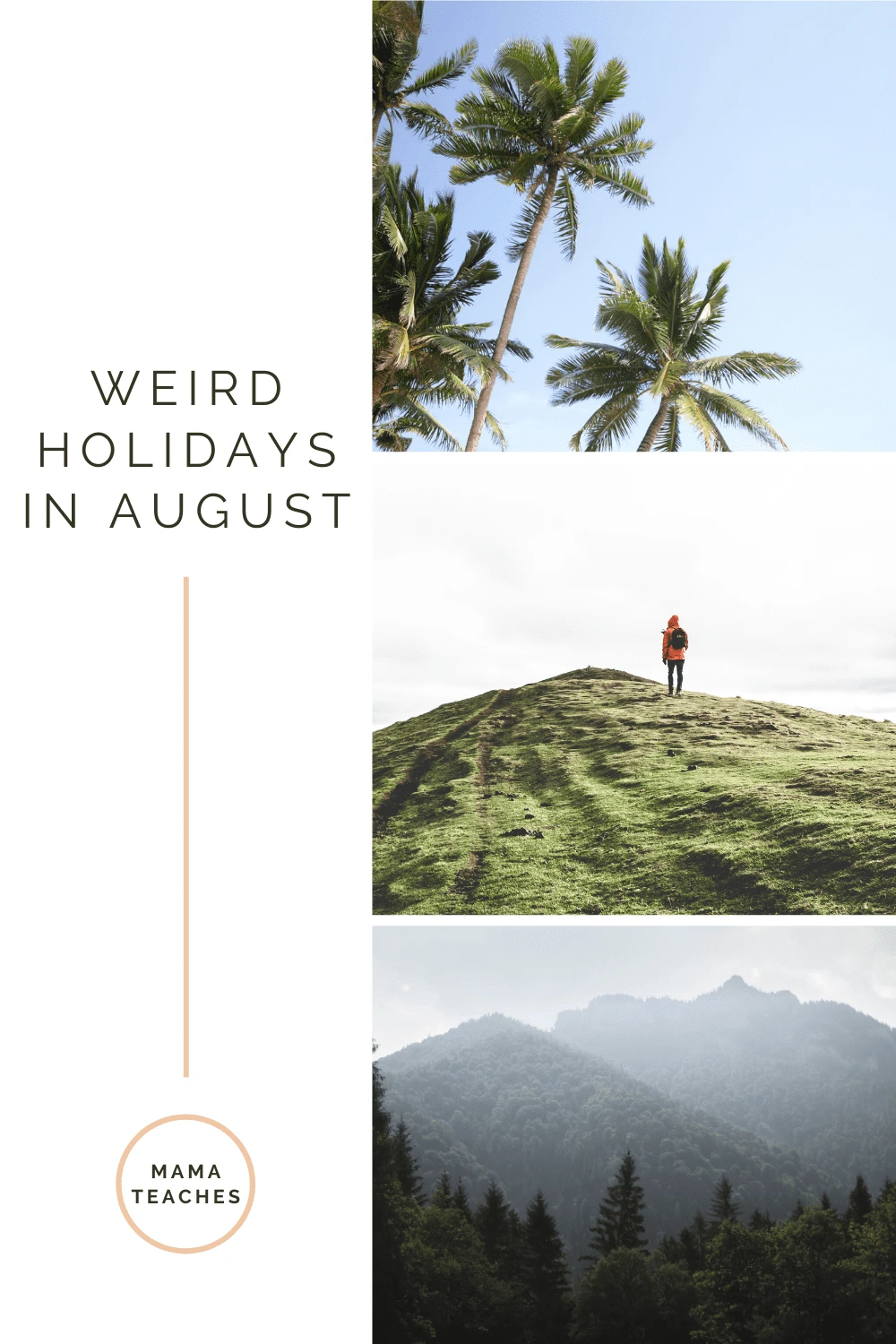 August 29 – Lemon Juice Day
August 30 – National Toasted Marshmallow Day
August 31 – Eat Outside Day

Weird August Holidays
Sharing zucchini, doing the polka and sporting your favorite bow tie are all wonderful ways to celebrate the amazing month of August!
What weird and wacky holiday has caught your attention?
You Might Also Like…