On the road again?
Entertain and engage the whole family with the ten best podcasts for road trips!
Best Podcasts for Family Road Trips
You can only play the license plate game so many times before you need a break.
Why not while away the time with these fascinating and funny podcasts for road trips?
These podcasts will appeal to everyone: kids and grownups alike.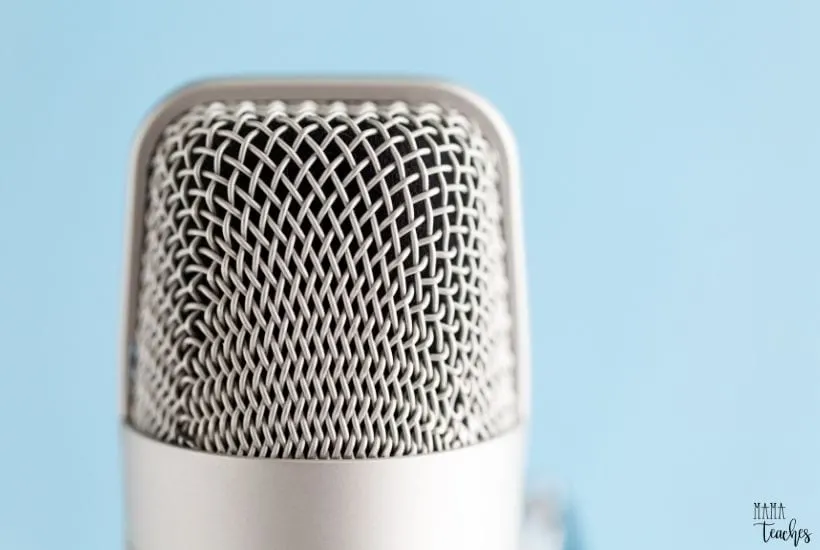 This article contains affiliate links to things that you might like.
Here they are in random order:
This NPR podcast explores science, technology, and innovation in 30-minute episodes.
Designed to engage and inspire kids, Wow in the World is also a treat for grown-ups.
The back-and-forth between the two hosts is delightful, and the topics (from electric eels to electric vehicles) are fascinating and fun.
These micro-length podcasts are utterly addictive.
In this mystery adventure series, an 11-year-old girl is pulled from icy Alaskan waters with no memory.
But she does have some surprising new abilities!
Whom can she trust?
Danger and excitement are around every corner…
Performed by actual kids, The Unexplainable Disappearance of Mars Patel is geared for 8-12-year-olds.
With its Goonies-like quality, this one surely makes the list of best podcasts for family road trips.
Kids are constantly asking questions–and sometimes their questions are hard to answer!
In this podcast, the kids ask the questions, and the hosts tackle the answers.
With questions like "Why are cactuses spiky?" to "Why are some animals pets and others are just lunch?", this podcast will inform and entertain.
With 212 episodes each 30 minutes in length, this science-themed podcast is sure to get you from here to there.
From debate shows (which is better: flowers or rainbows?) to mystery sounds (can you identify it?) to intriguing questions and their answers (like "What makes gross things gross?"), Brains On will keep you riveted in half-hour segments.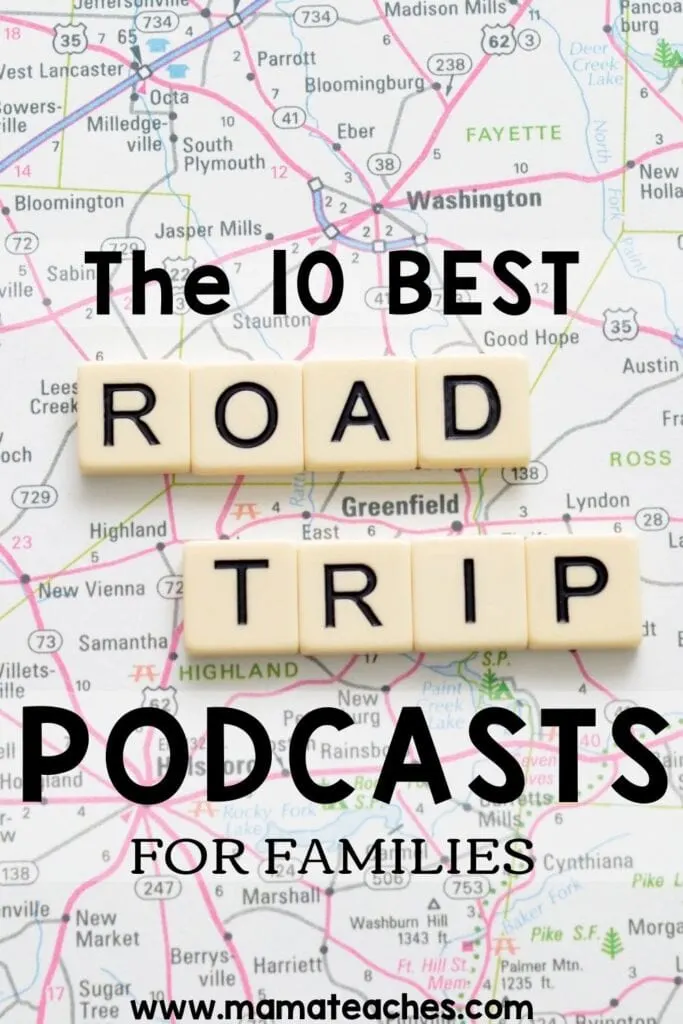 If you have a budding journalist or reporter, your family will love this adventure story.
An eleven-year-old radio journalist solves mysteries and foils villains.
What's not to love?
7. Tumble
This science podcast for kids has over 152 episodes that are 15 minutes in length.
Hosted by a teacher and a science journalist, you'll hear stories about a microbiologist who collected his poop every day for a year and a volcanologist who flew to the top of a volcano that was about to erupt.
This kid-friendly music podcast explores rock and roll with music greats like John Legend, Elvis Costello, and They Might Be Giants.
Is it possible for kids and adults to like the same music?
The answer, at least in this series, is a resounding yes!
9. The Past & the Curious
History doesn't have to be dusty and boring.
It can amaze, inspire, and thrill!
With episodes such as how Amelia Bloomer changed the world with a pair of underpants and a prairie dog who had an incredible journey as part of the Lewis and Clark expedition, history has never felt more alive!
Are you on the road at bedtime? Stories to the rescue!
These G-rated classic stories also include an original fantasy series:
The Wylderwood.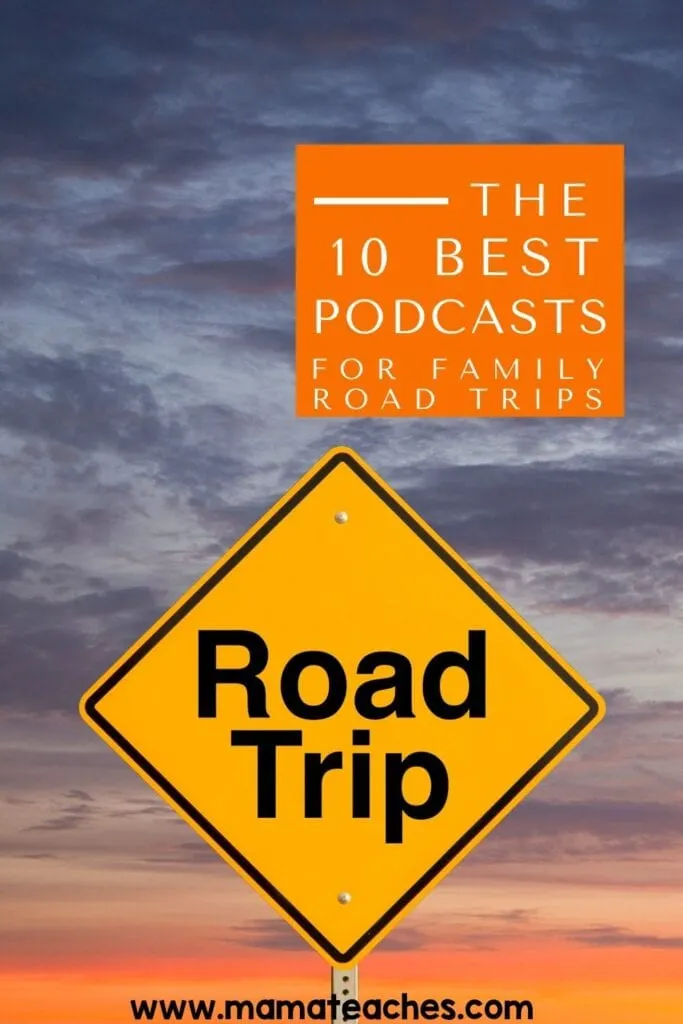 Top Ten Best Podcasts for Road Trips
Everyone is different, but you are sure to find a podcast each person in the fam will enjoy from this list of the best podcasts for road trips.
Who knows?
You may enjoy one so much that you keep driving past your destination!
You May Also Like: