Christmas is celebrated around the world.
Learn about the special holiday traditions of 6 countries with these Christmas Around the World activities.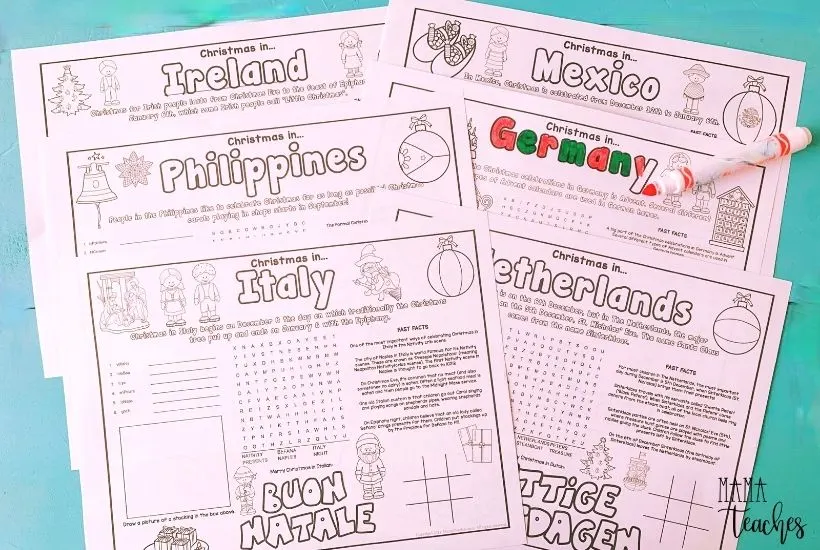 This article contains affiliate links to things that you might like.
Fun Christmas Around the World Activities
Learning about other cultures doesn't have to be dry.
Kids will delight in learning about the Christmas traditions of other countries with these fun facts and games.
The activity sheets feature word scrambles, fun facts, word searches, game grids, drawing challenges, and coloring activities.
These activity sheets are perfect for the days leading up to Christmas.
You could even plan theme nights!
Cook a dish from the country of choice and complete the activity sheet at dinner.
Countries Included in the Christmas Around the World Activity Mats
Travel from Asia to Europe and to the Americas with these 6 Christmas Around the World Activity mats.
Germany
Frohe Weihnachten!
(That's "Merry Christmas" in German to you!) What special calendars do Germans use in the Christmas season?
And what do carollers expect in return for a song?
Find out in the Christmas in Germany Activity mat.
Ireland
Hollaig Shona Duit!
If you celebrate Christmas in Ireland, you'll exchange gifts on December 25th, but what day is "Little Christmas"?
Mexico
Feliz Navidad!
What part of the Christmas story is repeated over and over again for 9 days?
(Hint: it involves little clay figures of Joseph and Mary.)
Italy
Buon Natale!
You may eat ham, turkey or roast beef on Christmas Eve, but what do the Italians eat?
The answer may surprise you!
Netherlands
Prettige Erstdagen! What do treasure hunts, riddles, and poems have to do with Christmas in the Netherlands?
Find out!
Philippines
Maligayang Pasko!
How long does Christmas last in the Phillippines?
Answer: Much longer than you would think!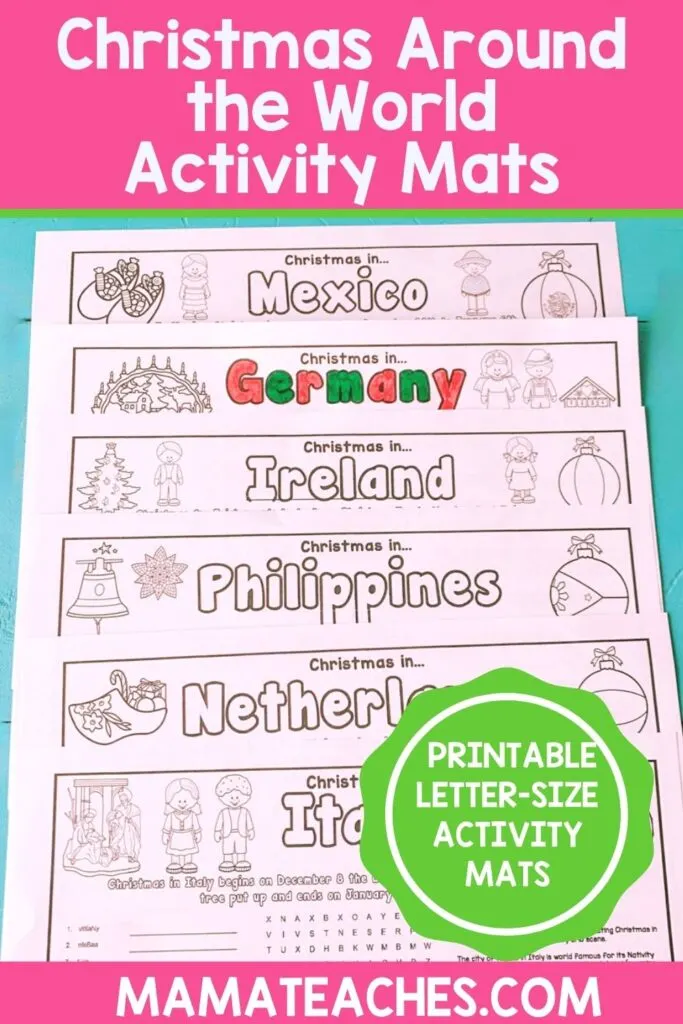 Grab Your Copy of the Christmas Around the World Activities
It's easy to get these Christmas Around the World Activity Sheets.
Just click here!
Adding some knowledge of other cultures has never been simpler – just click, download, and print!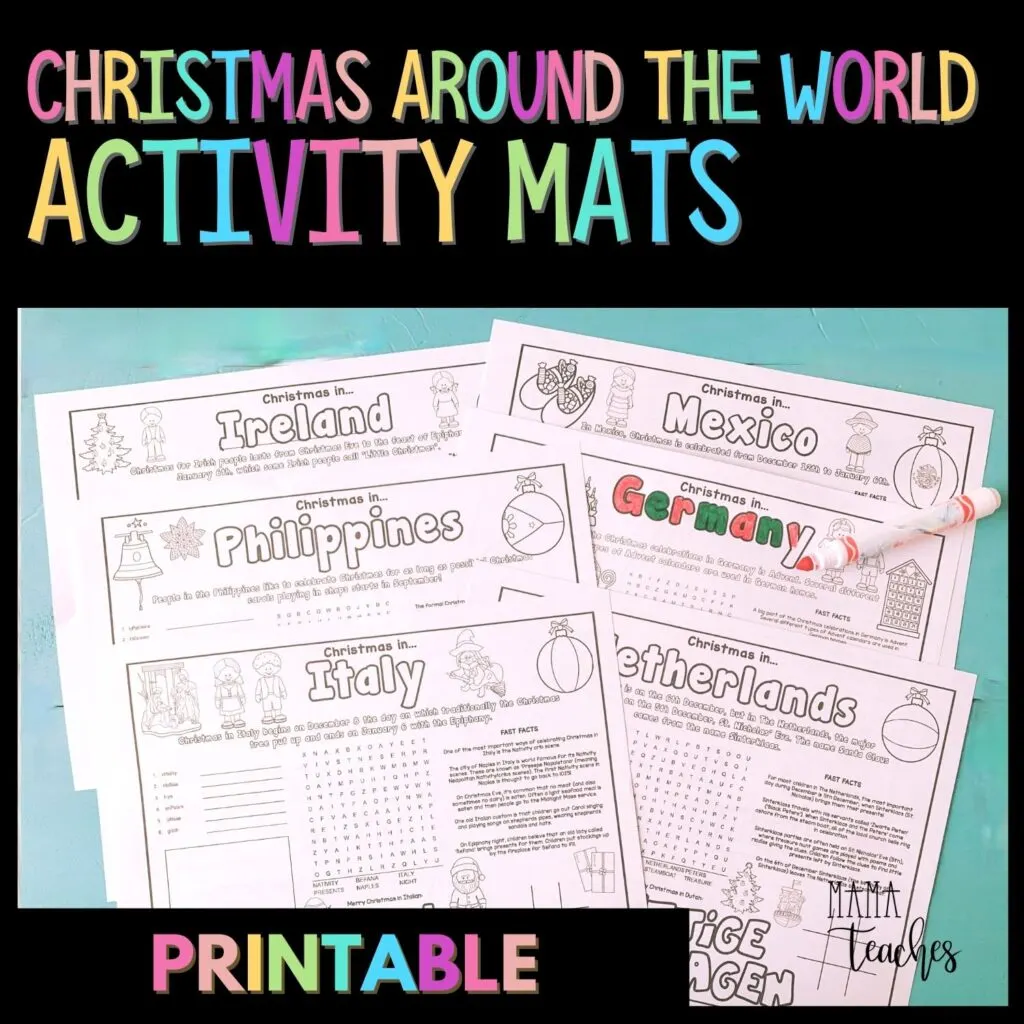 Take advantage of the holiday excitement to learn about other countries and cultures.
These Christmas Around the World activity sheets are an easy and fun way to make this Christmas memorable (and–shh!–even educational!).
You May Also Like: