What shall you write about this winter?
Roll the dice to find out!
December writing lessons can be festive and fun with these Christmas writing prompts.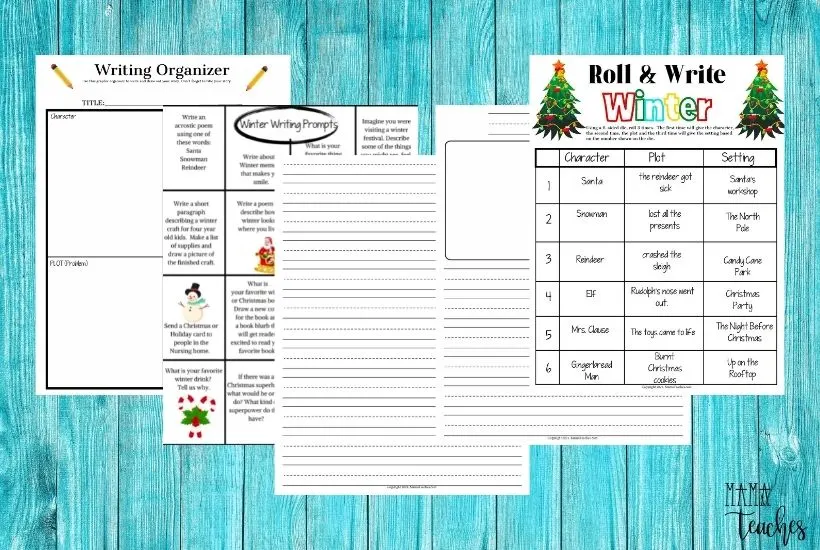 This article contains affiliate links to things that you might like.
Why Use Writing Prompts for Kids
Have you ever told your child, "Write a paragraph," and received only a raised eyebrow in response?
Coming up with an idea can be the most time-consuming step of writing.
If you plan for a writing assignment to take 20 minutes but provide no prompt, 15 minutes of that time may involve your child chewing on his pencil or staring out the window.
Writing prompts skip the step of invention.
By providing this shortcut, your child can focus on writing skills such as organization and composition.
Writing prompts also make the lesson more fun by inspiring the child to write.
"Write a paragraph," is a dull direction.
Compare that to "Roll the dice and see what Christmas story you'll write today.
It looks like you are writing about how the Gingerbread Man crashed Santa's sleigh in Candy Cane Park." Your budding novelist will be eager to put pencil to paper.
How to Use the Roll and Write Christmas and Winter Writing Prompts
Roll and Write Christmas and Winter Writing Prompts are simple and easy to use.
Download them here and print them out.
There are four components to this pack:
Roll and Write Winter Writing Prompts
You will need a single six-sided die and a pencil for this activity.
Roll the die once to select a main character (such as Santa or the Gingerbread Man).
Roll again to select a plot (such as "the toys came to life").
Roll a final time to select the setting of the story (such as "up on the rooftop").
Writing Organizer
This graphic organizer has four spaces to organize the story before the child begins to write (character, setting, plot and solution).
She can use words or pictures to note her ideas.
Composition Paper
This set contains two options for lined composition paper, correctly spaced for second and third grade. One has space for an illustration at the top.
The other is just the lines.
Additional Winter Writing Prompts
This set also includes six additional winter writing prompts that can be adapted for Christmas, Hannukah, or Kwanza.
Some are creative writing prompts, while others practice nonfiction writing (like letter writing or descriptive writing).
You can assign one of these ready-made prompts each day, or cut them out and place them in a grab bag to add the unexpected to your child's writing lesson.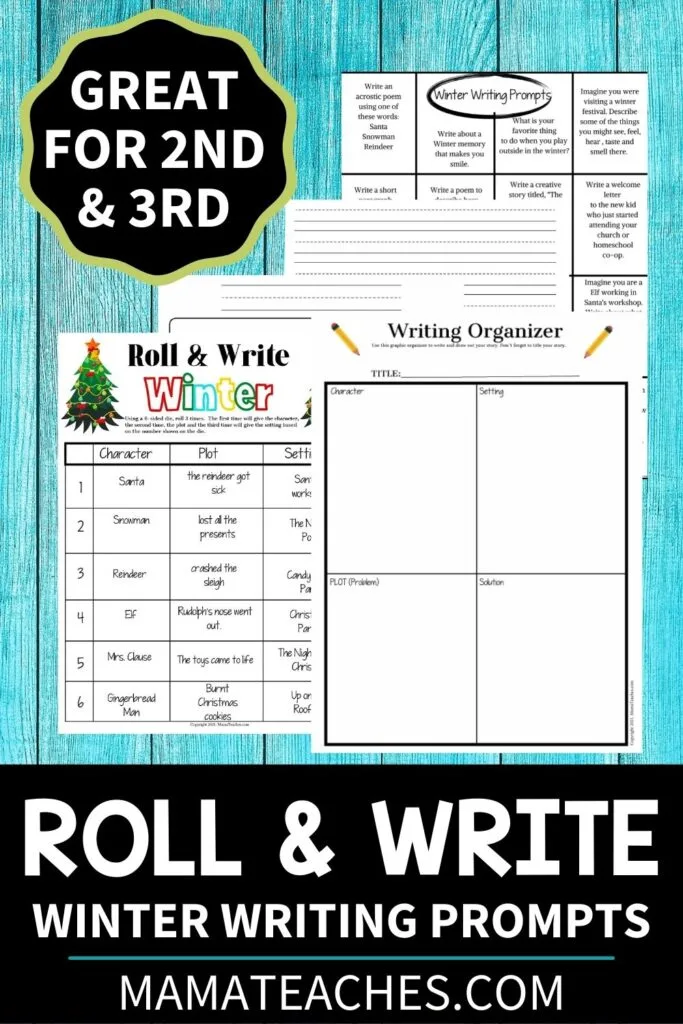 Grab Your Copy of the Christmas / Winter Roll and Write Writing Prompts
A month's worth of winter writing prompts is only a click away.
You can purchase your copy of Winter Roll and Write Writing Prompts here.
Why not remove some stress from December and add some fun and games to your writing lessons?
These writing prompts are sure to delight your kids.
Writing has never been so much fun!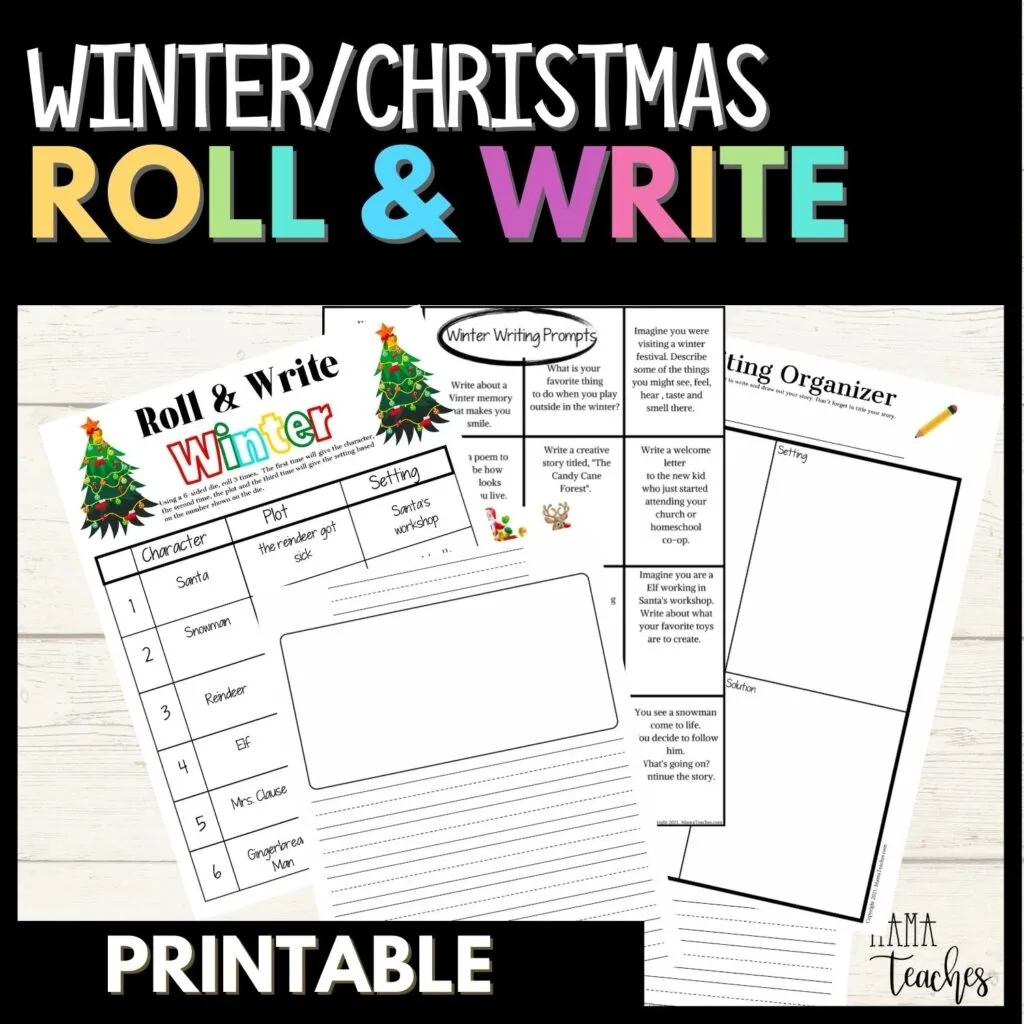 You Might Also Like: