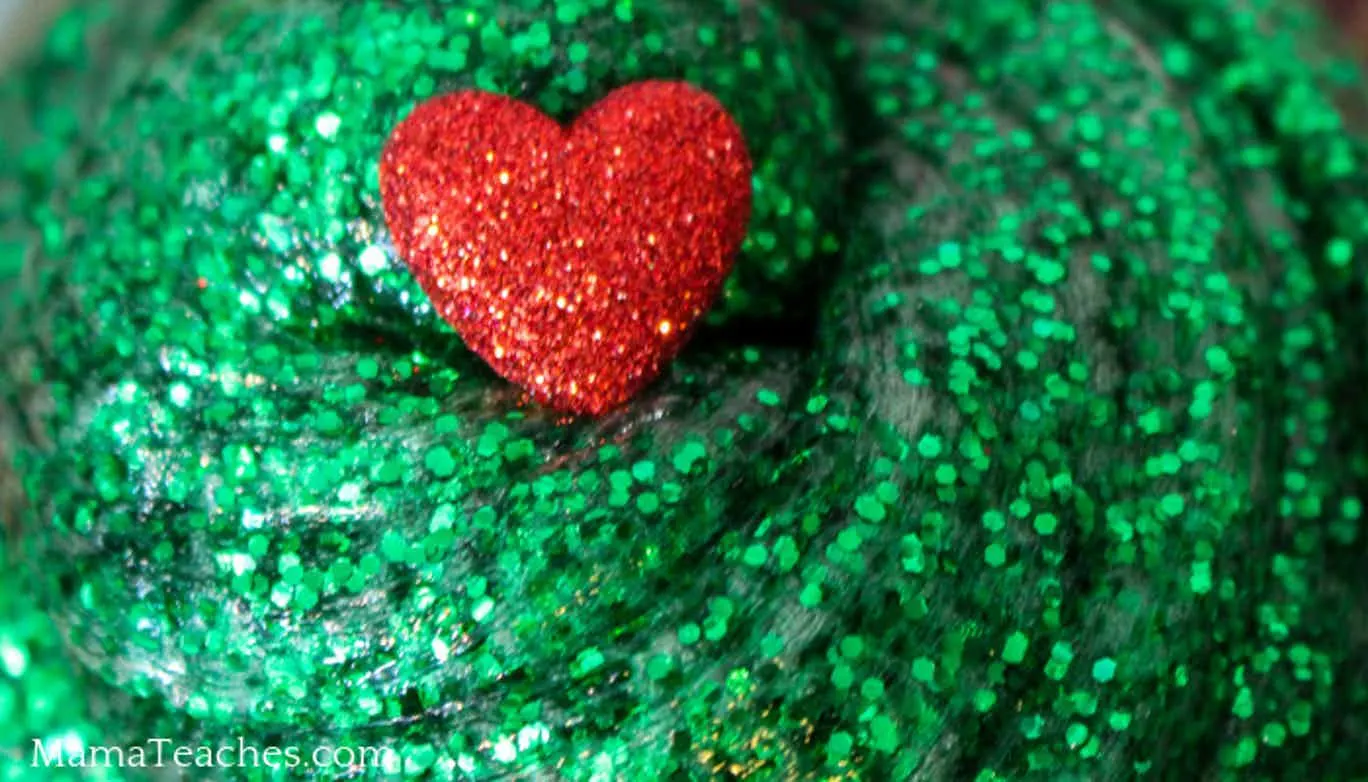 The Grinch has always been one of our favorite Christmas movies. Maybe it's because we can all relate to having grumpy, grouchy days when our hearts feel a bit too small. Or maybe it's because we can identify with the optimism and courage that the Whos down in Who-ville have for a holiday filled with more – more love, more family, more acceptance. Whatever the reason, The Grinch is a part of our Christmas movie marathon tradition. This year we're adding a bit of Grinch Christmas Slime to the mix though!
How to Make Christmas Slime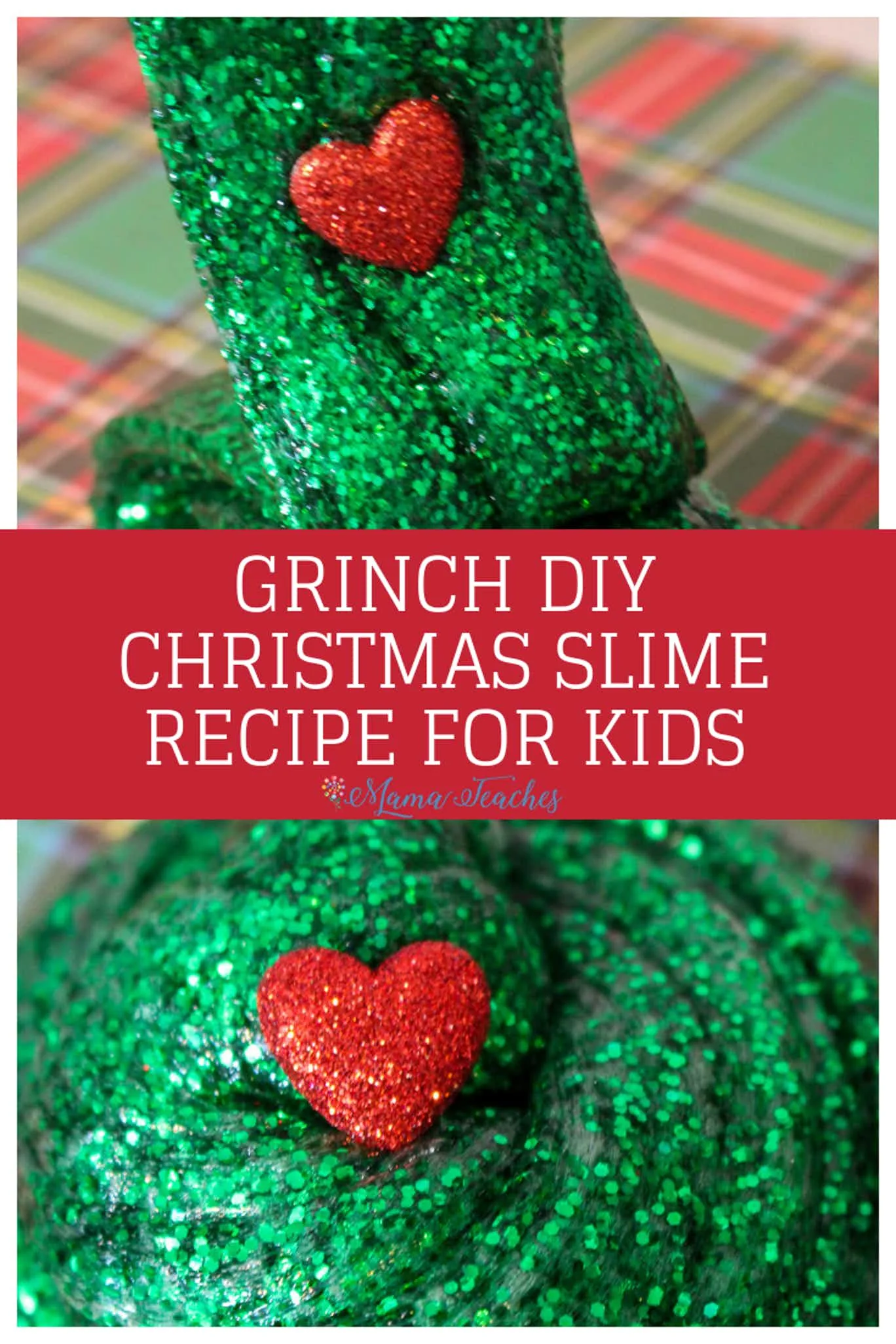 This article contains affiliate links.
Christmas Slime Ingredients:
​
DIY Christmas Slime Instructions:
Pour the entire 5oz of glue into a mixing bowl.
Add in ½ cup of water.
Add a drop of green food coloring and stir.
Add in ½ tsp baking soda and stir.
Mix in LOTS of glitter. Don't be stingy!
Add 1 tbsp contact solution. It will instantly begin to form into slime.
It will be very STICKY, but don't panic! Mix the solution in the bowl until it starts to come together a bit more.
Knead the slime until it is no longer sticky.
Add your heart.
Store in an airtight container.
​
Looking for more Grinch-inspired fun? Try these!
​
Want more slime? Try these!