Do you need some ideas for preschool social studies activities? You have come to the right place!
From recycling to road rules, fathers to firefighters, we've got you covered.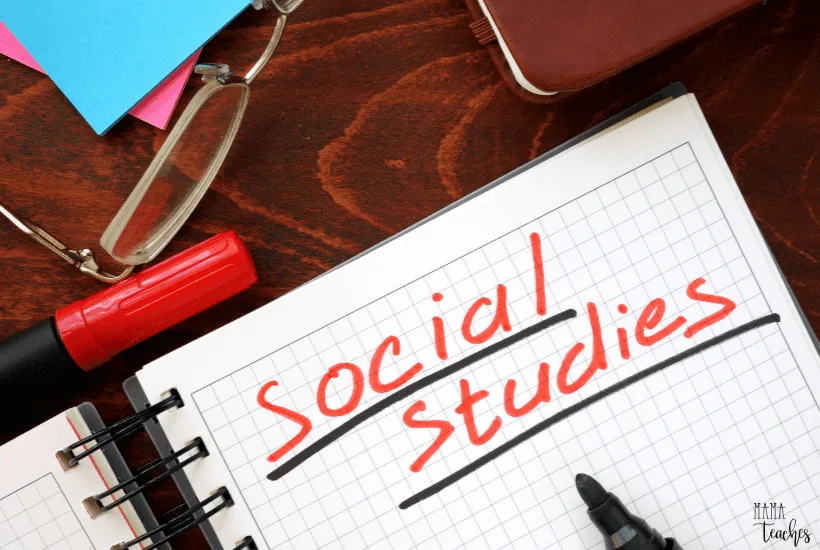 Activities for Preschool Social Studies
Social studies is a giant umbrella that covers history, geography, civics, anthropology, sociology, and economics.
Those hardly sound like topics a preschooler can handle!
But social studies is, in essence, the study of people and how they relate to their world.
Young children are people, they are surrounded by people, and they interact with their world.
It sounds to me like preschoolers are ready to learn about social studies!
They can do so effortlessly with these fun and engaging preschool social studies activities.
This article contains affiliate links to things that you might like.
Preschool Social Studies Topics
The social studies topics that work best for preschoolers are ones that hinge on the people in their world, and the way their world works.
Save the lessons on foreign governments and economic theory for a later time.
Right now, you need topics that apply to your child's life.
Family
Understanding family relationships–mother, father, sister, brother, grandparents, uncles, aunts, and cousins.
Emotions
Identifying different emotions and recognizing them in yourself and others.
Transportation
How do people get from place to place? Buses, cars, trains, planes, and trucks.
Read: Books About Trains
Road Rules
What are the rules of the road? What do basic road signs mean?
Make: Traffic Light Craft
Community Helpers
Who are the people who help your community, and what do they do? Teachers, doctors, nurses, police, firefighters, lifeguards, crossing guards, librarians, etc.
Make: Community Helper Pretend Play Hats
Using Money
Recognizing money and understanding the basics of how you pay for goods.
Read: Books About Money
Caring for Our World
From recycling and upcycling to planting gardens bees love, building bird feeders, and picking up litter, these topics focus on caring for nature and our environment.
Do: Earth Day Craft & Word Search
Home
Where do you live? Which street, city, and state? Learning the basics of maps and globes.
Learn: State Facts
Time
Using time words like before, now, and later. Talking about the units of time.
Play: What Time Is It? Telling Time to the Hour, Half-Hour, and Quarter-Hour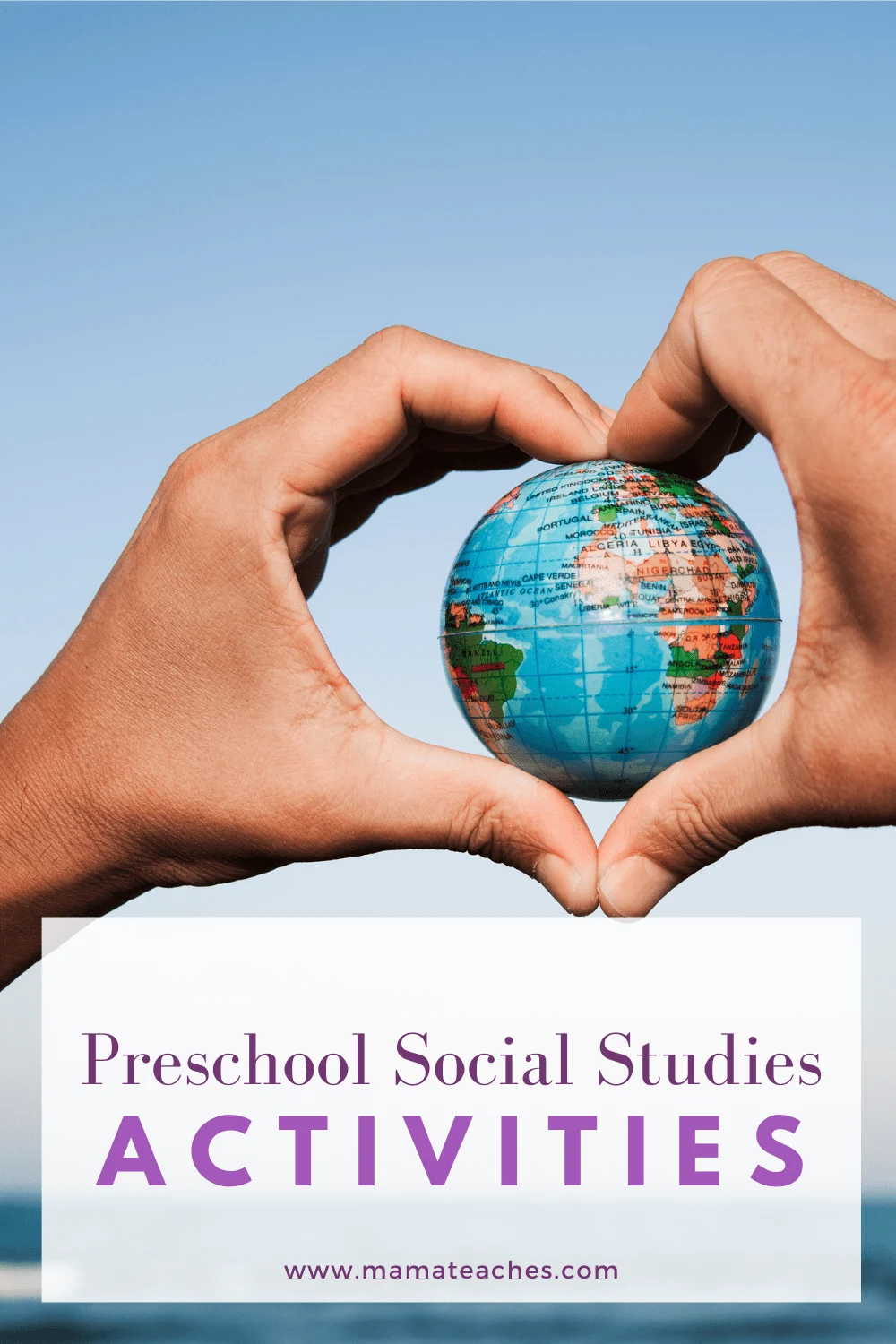 Social Studies Activities for Preschoolers
For each preschool social studies topic, you can teach the concept with preschool social studies activities. Check out these ideas!
Who Is In My Family?
Collect pictures of each person in the family and make a family tree on poster board.
Recognizing Emotions
Make paper plate masks and draw faces with different emotions on them.
For more ideas, check out this article on Teaching Kids About Emotions.
Things That Go
See if your community has a "touch a truck" day where you can see lots of different emergency vehicles, or visit a fire or police station to see their cars and trucks.
Set up a mini city with boxes or blocks, and then use toy cars, trucks, trains, and planes to navigate the city.
Visit ThatKidsCraftSite.com for lots more preschool transportation crafts and activities.
Rules of the Road on a Bicycle
Teach the rules of the road for bicyclists. Make your own course in an empty parking with a handmade stop sign and cones that mark off the road.
Organize a Trike-A-Thon for kids to practice those skills together and earn money for St. Jude's Children's Hospital.
Who Are My Community Helpers?
Dress up as your favorite community helper and act out his or her job.
Visit a community helper and see what they do (and bring them a thank you card!).
Using Money
Show your child the different coins and teach their names.
Use pennies as math counters.
Give your child several dollars and have her pay the money to the cashier for something small.
Turn Trash Into Treasure
Turn an empty milk jug into a bird feeder, paint a soup can and turn them into plant pots, and use the cardboard you would recycle (toilet paper tubes, cereal boxes, etc.) into fun crafts before you recycle them for good.
Check out even more recycled and upcycled craft fun!
Where Am I?
Let your child see the maps app on your phone as you navigate somewhere you know.
Get a paper map of your town or city and highlight the places you visit: your house, friends' homes, the library, the grocery store, etc.
Teach your child to memorize her address and phone number. Assemble map puzzles.
Time Word Storytelling
Tell fill-in-the-blank mini-stories that use time words; your child can supply the details.
"For breakfast, Mortie the Seagull ate ____, and then for lunch, he found _____. For dinner, he was shocked to find ____!"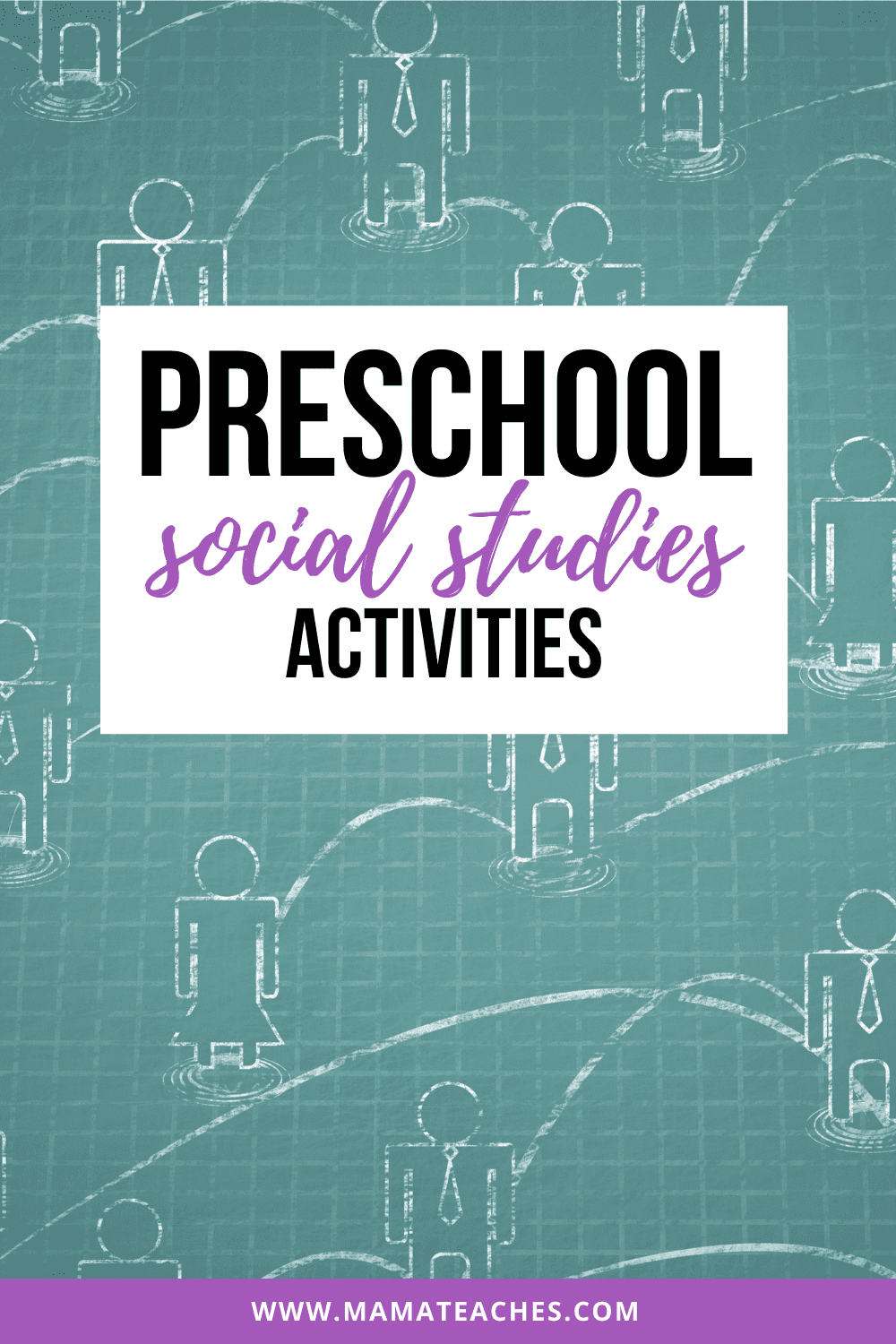 Preschool Social Studies Curriculum
With all the above preschool social studies activities, you could assemble your own preschool social studies curriculum.
But if you are not the planner type, you can purchase a premade curriculum that covers all the basics. You can choose an all-in-one option or buy separate workbooks.
Workbooks
Downloadable Curricula Made By Teachers
The Tried-and-True Classroom Teacher Resource
Social Studies for the Preschool/Primary Child is a thoroughly researched, developmentally appropriate social studies program for this age.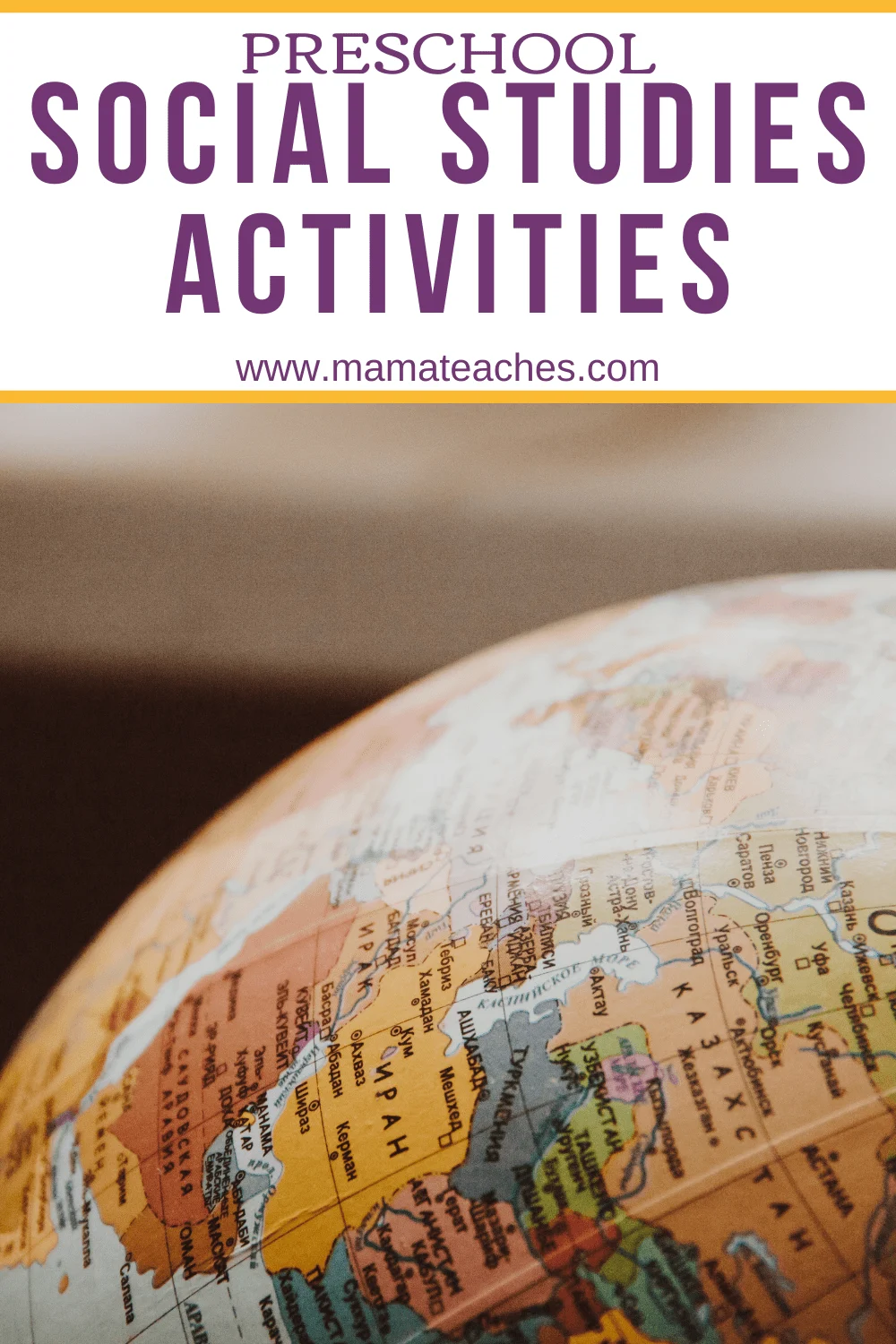 Social Studies Activities for the Preschooler
Preschool social studies activities are a fun, easy way to teach the basics of social studies to your little learner.
Help your child to explore more about himself, his family, his community, and his world with these engaging activities.
You May Also Like: