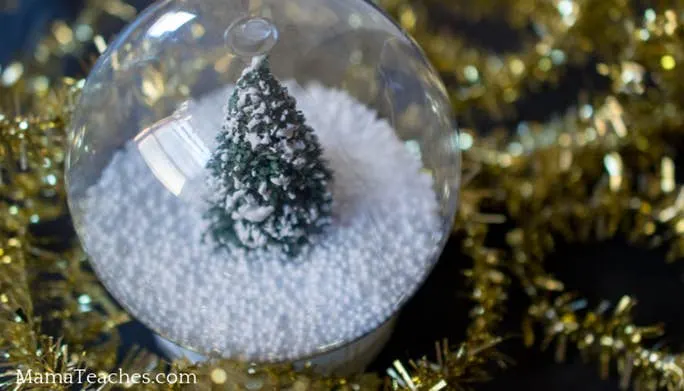 This article contains affiliate links to things that you might like.
When I was a little girl, I fell in love with snow globes after my dad brought home one from an international trip.
The beautiful cherry wood base held a snow white castle surrounded by a delicate glass globe filled with water and "snow". It started my love for snow globes – no matter what time of year.
Now, two of my three children look forward to collecting new ones each year and have their own small collections.
There's just something magical about a snow globe, especially around the Christmas holidays.
Maybe that's why this inexpensive snow globe craft was such a draw.
It's easy to make and, even more importantly, it's made from supplies found at the dollar store.
That means we can make a whole village of snow globes for only a few dollars!
Since a hot glue gun is needed, be sure to supervise your kids if they'll be helping you.
Have a great time and let us know how your snow globe craft turns out!
Snap a picture and tag us in it on Instagram @MamaTeaches!
​
Snow Globe Craft
Ages: 5+
Time Needed: 20 minutes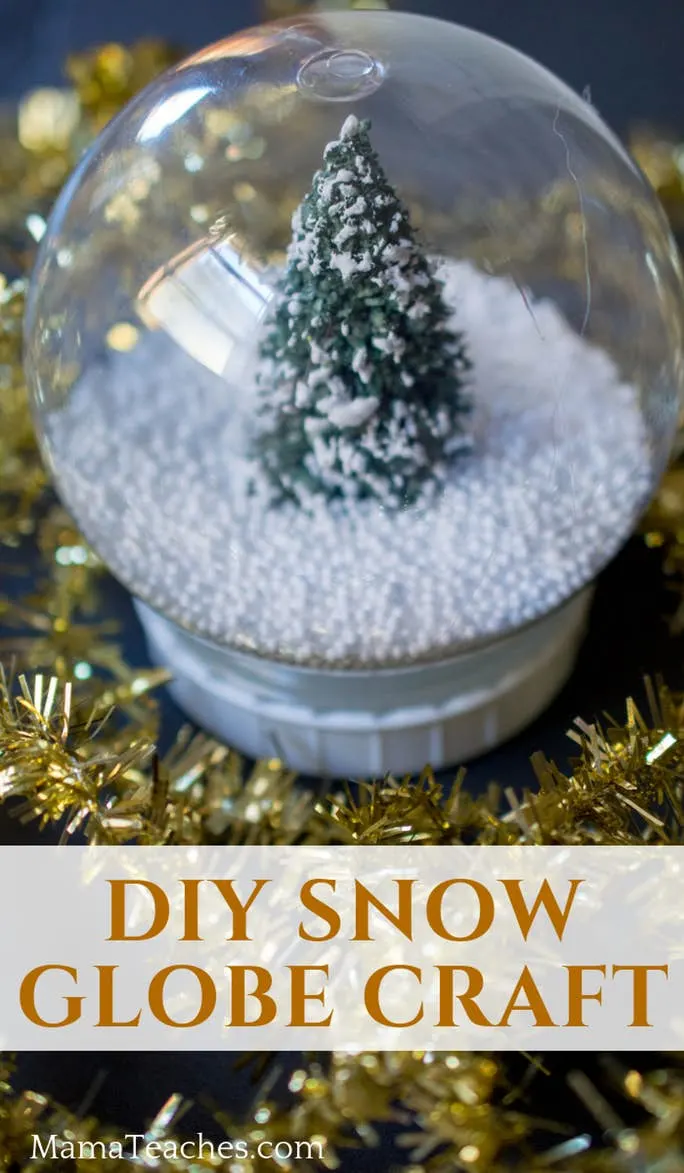 Supplies Needed:
Plastic Snow Globe
Miniature Tree
Faux Snow
Glue Gun
Glue sticks
​
Instructions:
Take your snow globe apart.
Screw the lid off.
Use a butter knife, a coin, or something to gently pry the plastic insert out.
Using wire cutters to cut the base from the tree.
Cut any remaining wire.
Add faux snow to the globe, filling about ¼ of the way.
Glue the bottom of the tree to the plastic insert.
Place the insert back into the globe.
If it doesn't fit, you may have to take it back out, pull the tree off the base, remove some from the bottom of the tree, and re-glue.
Screw the lid back on.
​
Have a wonderful Christmas season!
You might also like these other Christmas crafts: