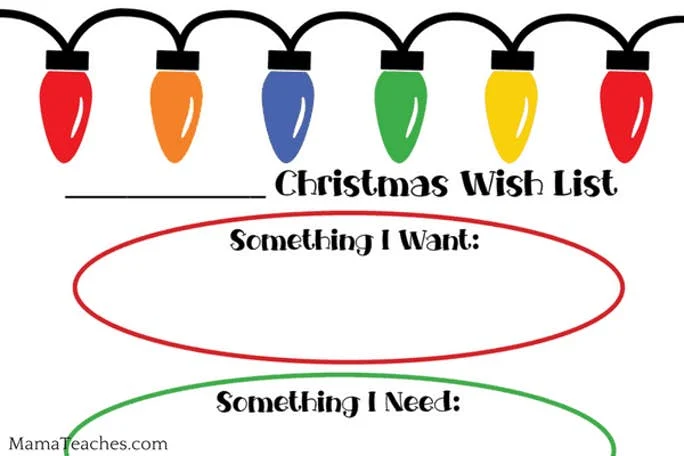 This article contains affiliate links to things that you might like.
Less stuff, more gratitude.
After a particularly disturbing conversation with them about their Christmas wish list (they start early), it was made apparent that we are, perhaps, overindulging them.
Case in point…the boys both wanted brand new laptops. Gaming laptops to the tune of $800 each.
So they could play Minecraft.
Keep in mind that as they were excitedly talking about the great deal they had found, sitting on the table in front of them were the laptops they got for Christmas last year…as in, less than 12 months ago.
I didn't know what to say.
I was shocked, frustrated, slightly angry, and disappointed.
Disappointed in their lack of gratitude for the things they have and, mostly, disappointed in us for somehow not teaching them this.
It stung.
Four Things Christmas List
So, we talked about it and decided that this year we would be doing things differently.
This year, the focus was going to be less on the quantity of things and more on the quality and the gratitude. And no laptops are in sight.
Four things, four gifts for each. Something they need, something to wear, something to read, and something they want.
​
​
I made up some Christmas wish lists for them, printed them out, and the youngest two started filling them out immediately.
"The 5th Harry Potter Book," wrote the 10 year old on the "something to read" line.
"Gloves," wrote the 6 year old on the "something to wear" line.
Yes, and yes. Those we can do. The oldest is still balking and this morning asked if he could write "Segway" on the "something I want" line.
We obviously have some work to do with him on the whole gratitude and appropriate gift request guidelines.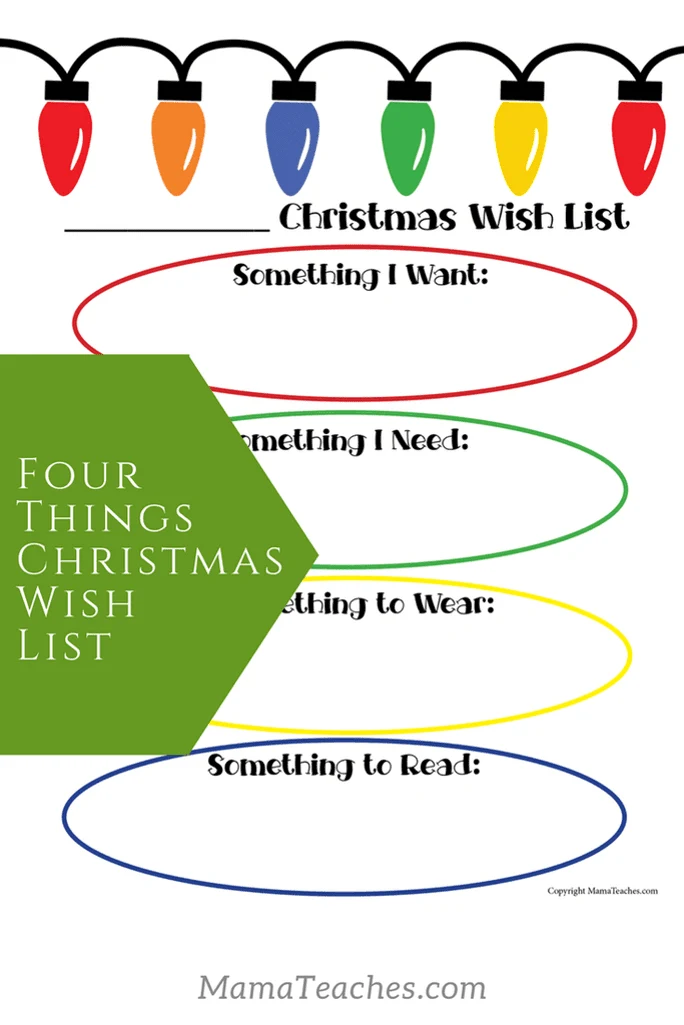 With November and December being both busy and expensive months, I'm excited to truly shift the focus from gifts to traditions and memory-making.
From "all about what I get" to "all about what I give." From "$800 gaming laptop" to "footed onesie pajamas." From "I have to go shopping to get stuff" to "let's make cookies." From "what gifts am I going to get" to "Happy Birthday, Jesus."
I pray that this year we can finally, finally get to the heart of the season and leave the consumerism behind.
That is what's on my Christmas wish list.