Send your kids out in nature with a purpose. Create beautiful nature bracelets with one simple item you probably already have on hand.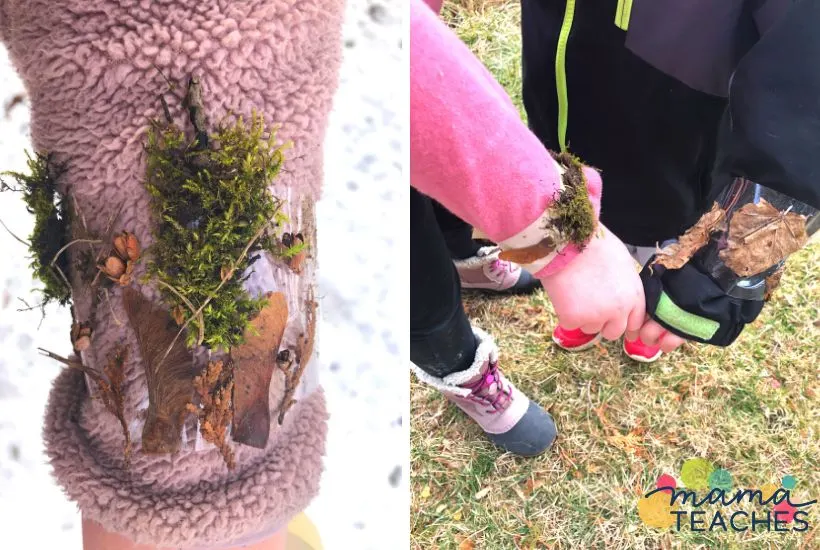 Kids in Nature
Getting kids in nature positively impacts not only their physical health but also their mental health and brain development.
With such incredible benefits, playing in nature is a no-brainer.
Creating a fun activity will help get your little ones out in nature and having fun.
Making nature bracelets is low prep and simple!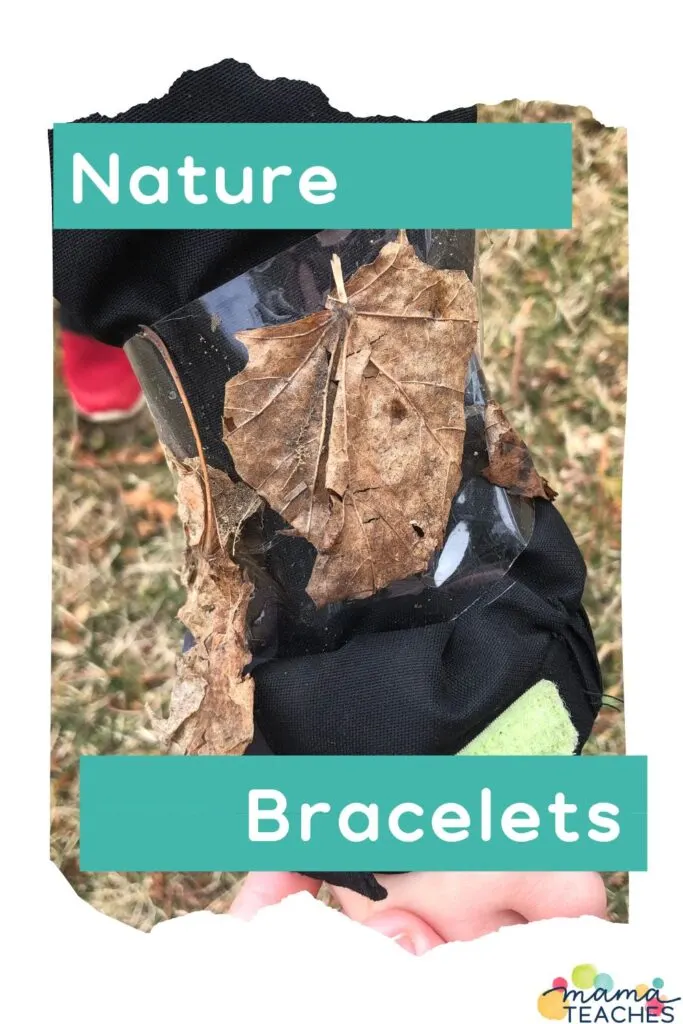 This article contains affiliate links to things that you might like.
Why Make Nature Bracelets
There is No Wrong Way to Make Them
There is no wrong way to make nature bracelets! This is terrific news for kids who are reluctant to do a craft or activity for fear of doing it wrong.
Different Skills Can Be Worked On
If your little one is looking for guidance, have her work on creating a pattern with collected items. More ideas for bracelets are below.
Many Variations Can Be Made
No two nature bracelets will look the same — even if the same pattern is used! That's the great thing about nature; everything is unique!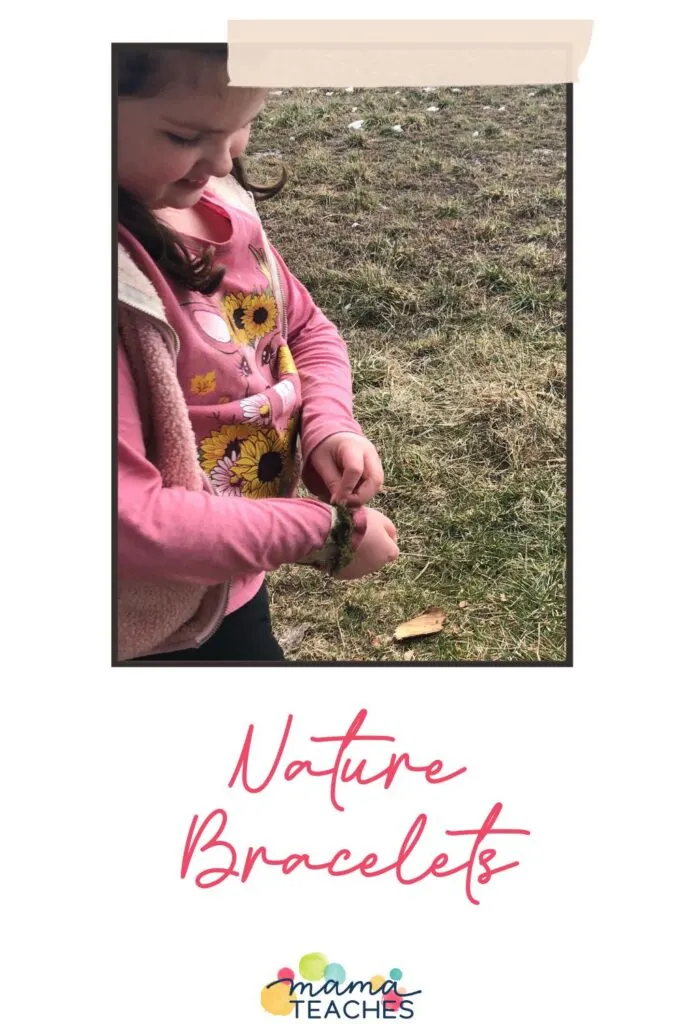 Two Activities in One
Two activities are tied into one; a nature walk and bracelet making. Giving the nature walk a purpose may help to get some kids out in nature.
Low Prep
A roll of tape is all it takes to make nature bracelets.
Potential for a Science Experiment
You can turn making nature bracelets into a science experiment with different types of tapes and test out which type best holds different items.
Have the same items on each bracelet to keep things consistent, and only change the type of tape.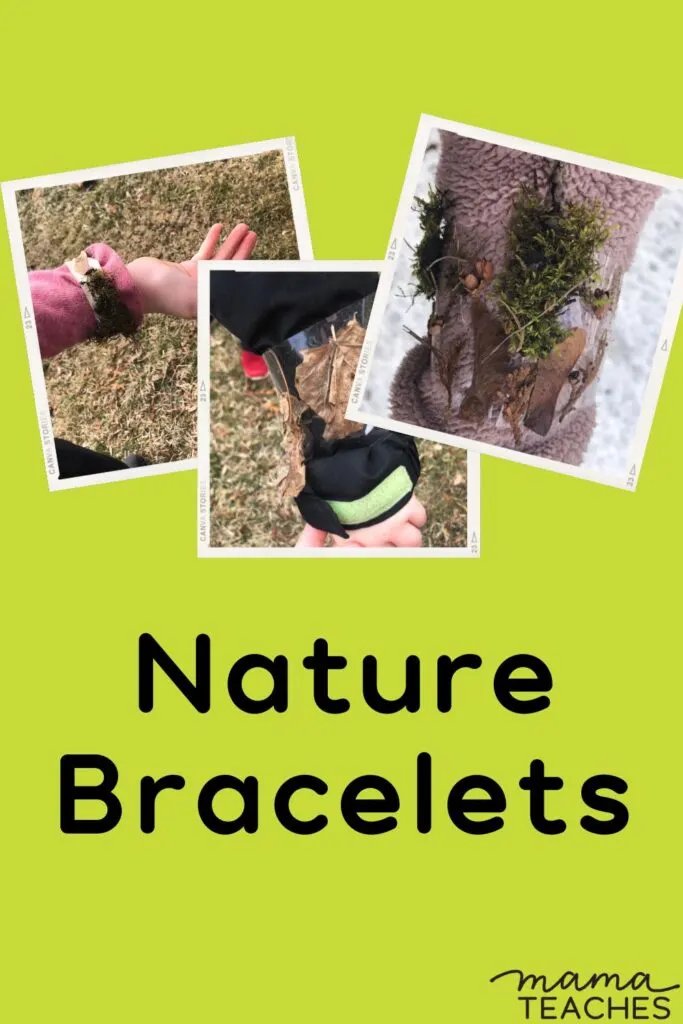 How to Make Nature Bracelets
1. Grab a roll of tape. Packing tape, painter's tape, masking tape, they all work!
2. Wrap the tape around your little one's wrist, so the sticky side points out. You may want to do a second strip next to the first to create more surface area to collect items.
3. Go on a nature walk. Have your little ones find treasures in nature and stick them to the tape to create a nature bracelet.
4. If your little one is struggling or wants more of a focus for the bracelet, see the list of ideas below.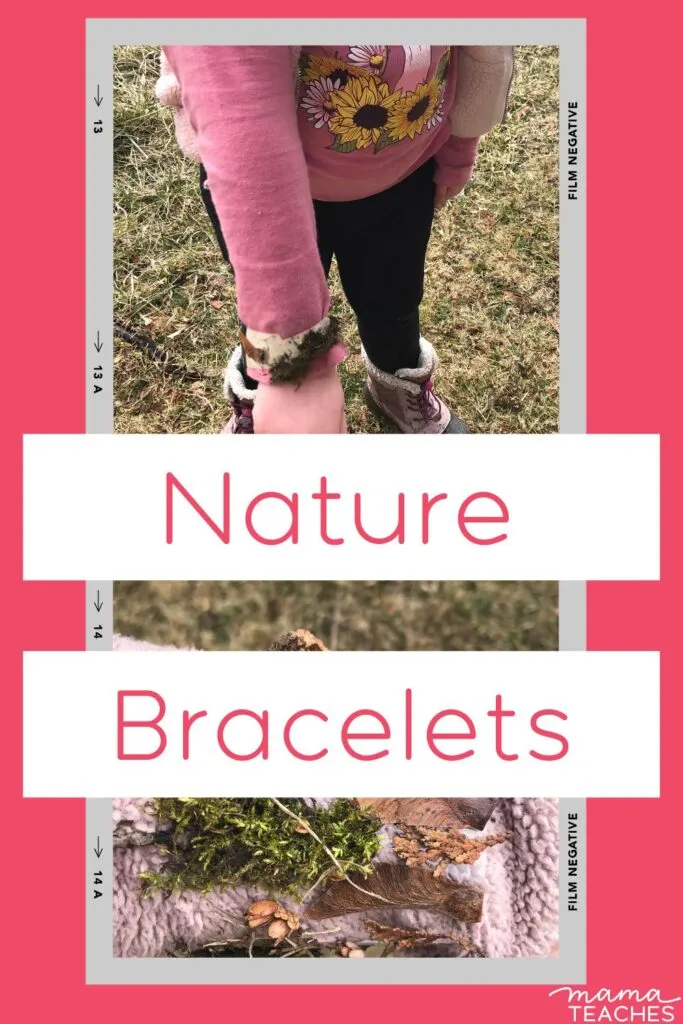 Nature Bracelets Ideas
Rainbow Bracelet
Encourage your little explorer to find all the colors of the rainbow. It makes a beautiful bracelet and works on color recognition, looking for specific items, and rainbow order.
Patterened Bracelet
Come up with a pattern of colors, sizes, textures, etc. Then, find items that fit the pattern you have set.
For example, a green, brown, and red pattern would have a green leaf, a brown stick, a red flower, green grass, a brown leaf, and a red leaf.
The pattern would continue until the bracelet was completed.
Item Bracelet
Put only one type of item, like leaves or flowers, on the bracelet.
Abstract Bracelet
No rule or method is needed! Whatever feels right, put it on the bracelet.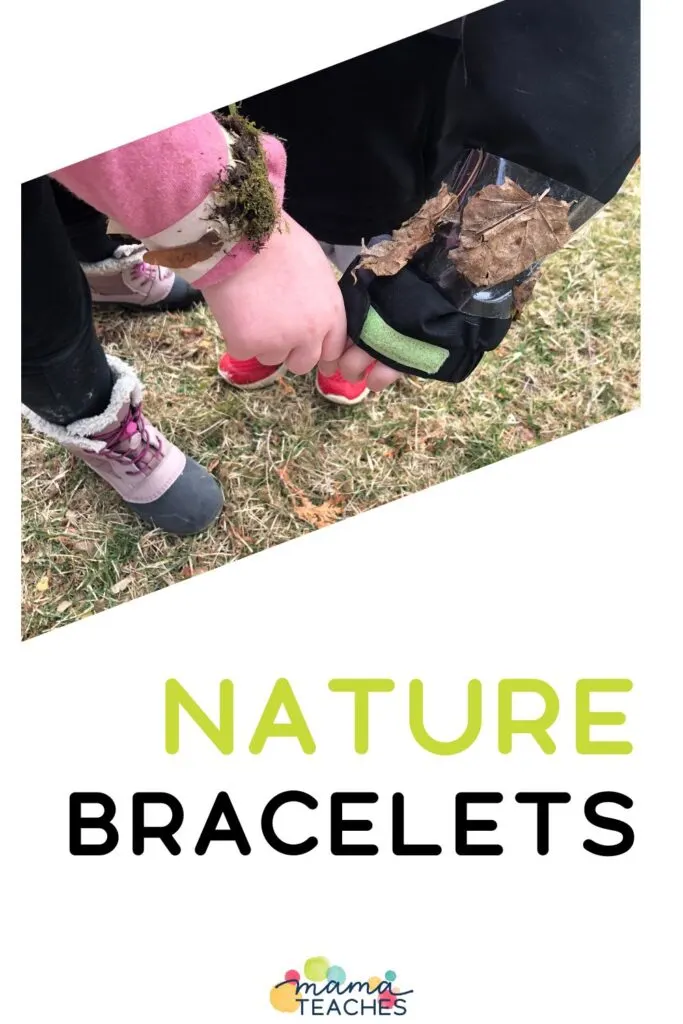 Making Nature Bracelets
Nature has fantastic benefits. Getting kids excited to go into the wilderness isn't always easy. Providing nature activities will excite kids to get out into nature.
Making nature bracelets is an easy and fun way to appreciate nature.
You May Also Like…