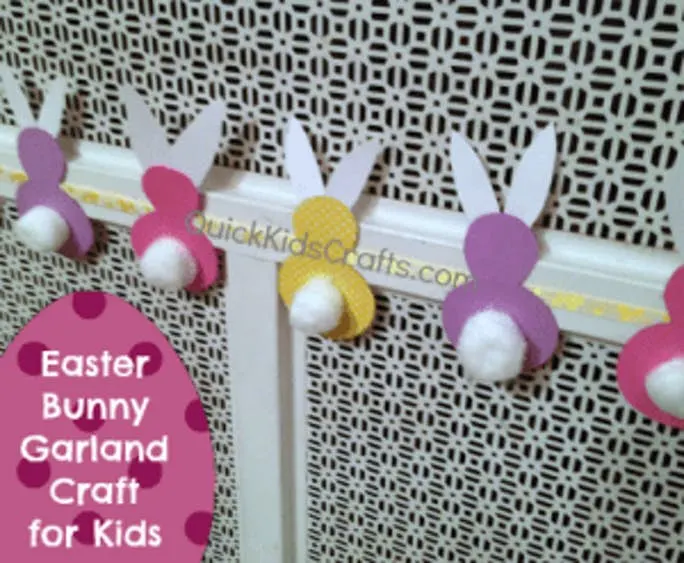 After an especially snowy winter, anything that speaks of Spring's impending arrival is a welcome addition to our household. This week we started decorating for the new season and created some Easter Bunny Garland to decorate our radiator covers. They are super easy to make and add a fun touch of Spring color to your home.
Easter Bunny Garland Craft for Kids
Ages: 3+ (with adult supervision)

Time: 15-30 minutes

Materials Needed:
Colored cardstock
1/2-inch Ribbon (to span the length of wherever you will be hanging it)
Scissors
Cotton balls
Glue
Tape
Directions:
1. Cut out bunny shapes from the cardstock using the Easter Bunny Garland Template.
2. Glue cotton balls on the bunnies for tails.
3. Tape the bunnies on to the ribbon and hang as desired.
Did you make an Easter Bunny Garland with your kids? Take a photo and share it with us on ourFacebook page!