Get in the Halloween spirit with these spooky Halloween Would You Rather questions for kids!
Learn if your favorite little one would choose to meet a vampire or a werewolf?
Would they rather dress up as something scary or something silly?
What about you?
What would you rather do?
These questions are sure to get everyone in the mood for some mystery!
Let's get started and have some fun!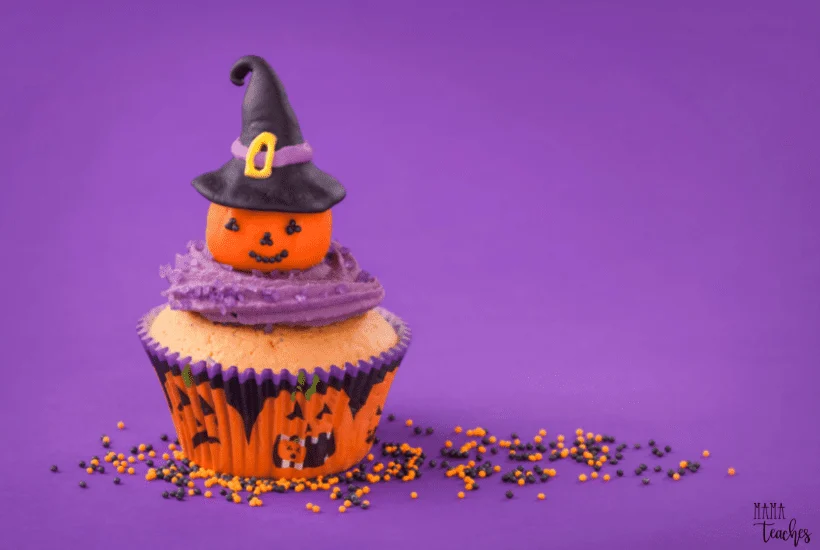 This article contains affiliate links to things that you might like.

Would You Rather Questions for Halloween
Would you rather…
1. …collect candy in a pillowcase or in a bucket?
2. …trick-or-treat in your neighborhood or a new neighborhood?
3. …go trick-or-treating or hand out candy?
4. …have everyday be Halloween or never have Halloween?
5. …dress up as something scary or something silly?
6. …carve a pumpkin or bob for apples?
7. …have a monster in your closet or ghost under your bed?
8. …see a trick or get a treat?
9. …meet a vampire or meet a werewolf?
10. …walk through a haunted house or run through graveyard at midnight?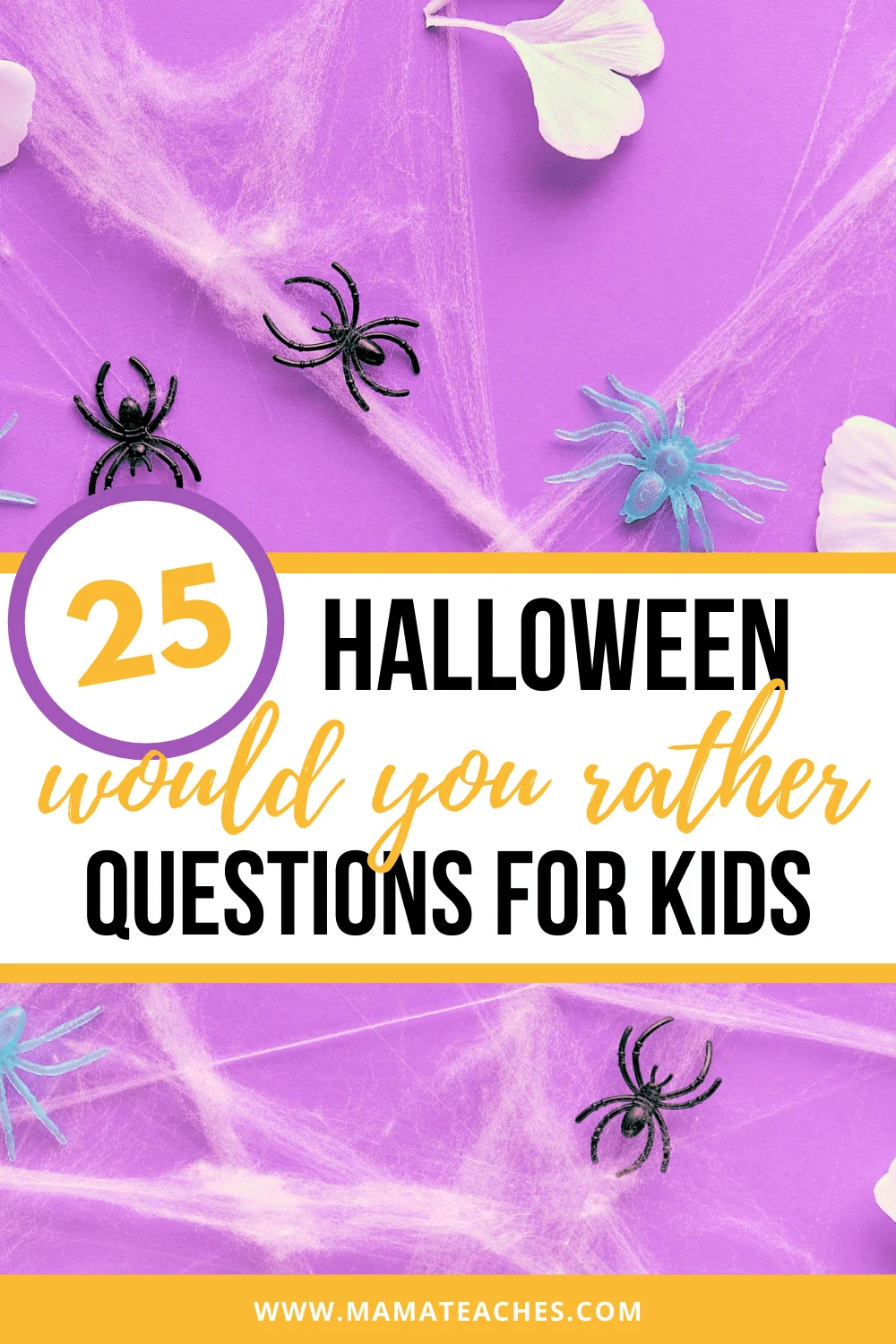 11. …dress up as a hero/heroine or as a villain?
12. …watch a scary movie or be in a scary movie?
13. …trick-or-treat with your friends or trick-or-treat with your family?
14. …be able to see ghosts or walk through walls?
15. …wear a store-bought costume or a homemade costume?
16. …be scared or scare someone else?
17. …get a Snickers or a Twix bar in your candy bag?
18. …have a black cat cross your path or break a mirror for bad luck?
19. …get bitten by a vampire or hexed by a witch?
20. …be chased by a zombie or be chased by the headless horseman?
21. …eat candy corn or pumpkin seeds every day for a month?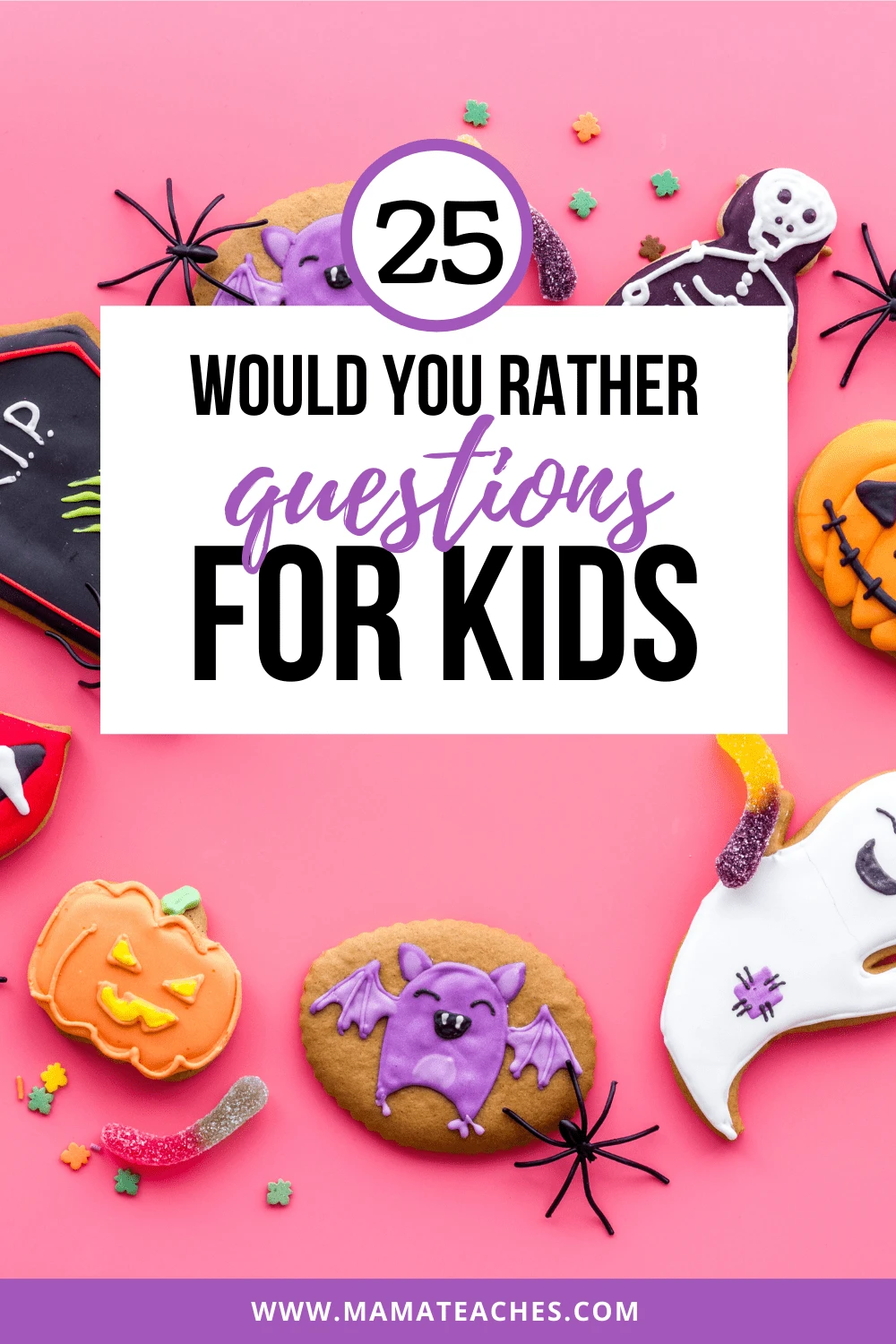 22. …wear a mask or paint your face?
23. …be a witch or be a warlock?
24. …go to school with Harry Potter or with Casper the Friendly Ghost?
25. …fly on a broomstick or cast a spell?
Fun Halloween Would You Rather Questions
When you're looking for a fun and simple activity for the whole family, Halloween-themed Would You Rather questions are the way to go.

These holiday-inspired choice questions offer some rather strange options, silly alternatives, and wacky possibilities that will get everyone ready for a spooky Halloween.
Looking for more Would You Rather questions?
Check out these 100 Would You Rather Questions for Kids to keep the fun going!