You're a sub…now what?
If you are looking for a quick list of tips that will help you prepare for your first day, read on!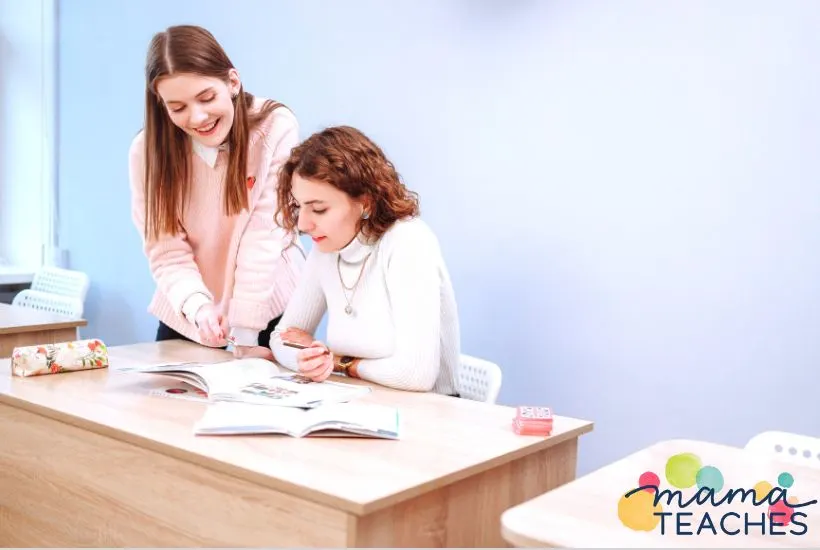 This article contains affiliate links to things that you might like.
How to Prepare for Your First Day as a Sub
You've filled out the paperwork, you've done the training, you've completed the background check.
You're official!
So why do you feel so nervous?
It's tough to know what to expect as a first-time substitute.
You can settle your nerves by setting the stage for success.
These first-time substitute teacher tips will help your first day be successful.
8 First-Time Substitute Teacher Tips
The tips on this list are easy to do.
If you follow them, your first day will go smoothly.
1. Dress for Success
Students don't know you, so they will rely on their first impression.
You need to look the part of a professional teacher.
Dress in business or business casual.
Have a neat, kempt appearance.
Not only will this give the impression that you are a professional who deserves respect, but it will also help you feel that way too.
2. Arrive Early
You want extra time on your first day.
This will give you time to find your way and prepare for the coming day.
It may also provide you with a few quiet moments to gather yourself before the kids arrive.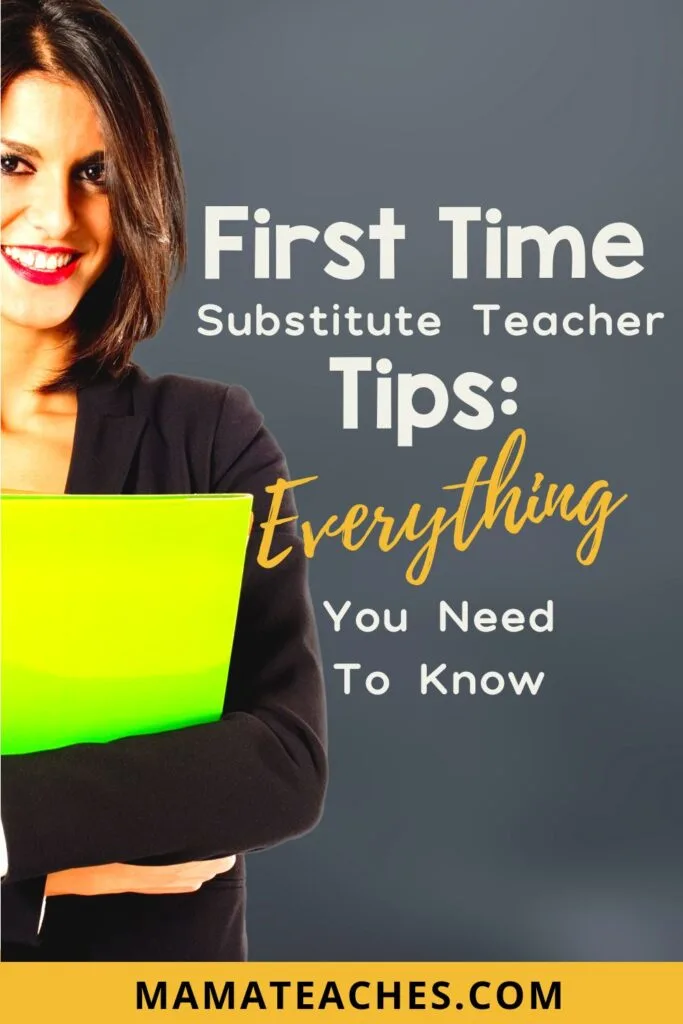 3. Be Prepared for Downtime
As kids enter, have an activity ready to go.
If they start to get wiggly and lose focus mid-lesson, institute a Brain Break.
You should also have some quiet activities for students who finish early.
Check out our Freebies Library for loads of free printables.
4. Greet Your Colleagues
Remember when we told you to arrive early?
You can use a few of those minutes to introduce yourself to the front office staff and the team of teachers in the rooms near yours.
These new relationships may be a lifeline to you if you need help during the day.
5. Greet the Kids in a Fun Way
When the kids enter, make eye contact and smile as a greeting.
Then introduce yourself.
You can plan a quick welcome activity as well, like asking some Would You Rather questions or sharing some Fun Facts.
Jokes for kids are also a great way to get them on your side!
6. Follow the Lesson Plan
The best substitutes (and the ones who get asked back) do what the teacher asks of them.
Follow the lesson plan you have been given and stick to the students' regular routine.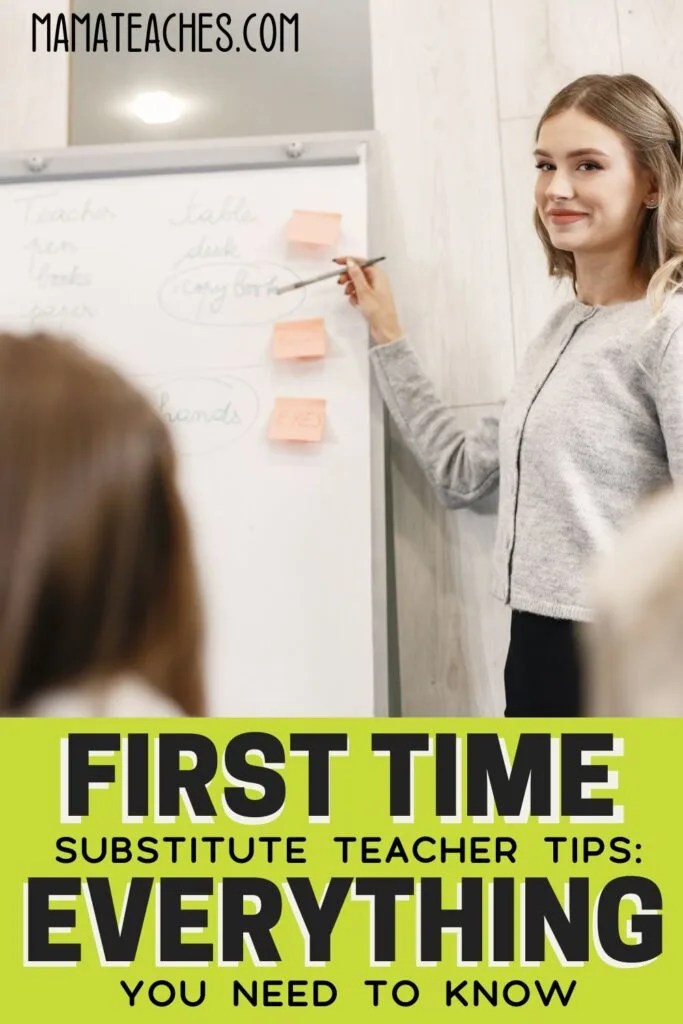 7. Make Classroom Management a Priority
In those early moments, look around the room for a list of classroom rules.
If you find them, you can go over them quickly with the students to let them know your expectations.
If you can't find a list of rules, have a few of your own ready.
This will set the tone for the day.
8. Expect Some Hiccups
Being a substitute is an exercise in flexibility.
You will have experiences you could not anticipate.
Do not expect a perfect day.
All you need to do is make it through by trying your best and keeping your cool.
That's a win!
A Last Word for First-Time Substitutes
First days are always a little nerve-wracking.
But rest in the knowledge that you showed up for these students, which makes a difference.
No matter what hiccups happened during the day (or period), end on a positive note.
Mention what encouraged you.
Say something positive.
Maybe the students finished their lessons (even if they weren't super focused).
Maybe they treated you with respect (on the whole).
Maybe they helped you in some way (even by handing out papers).
Find something positive to say and say it.
End the day with a smile.
It will be good for your students and good for you.
You May Also Like: