Are you looking for great ways to start the day in your classroom?
Check out these positive and energizing activities for morning routine.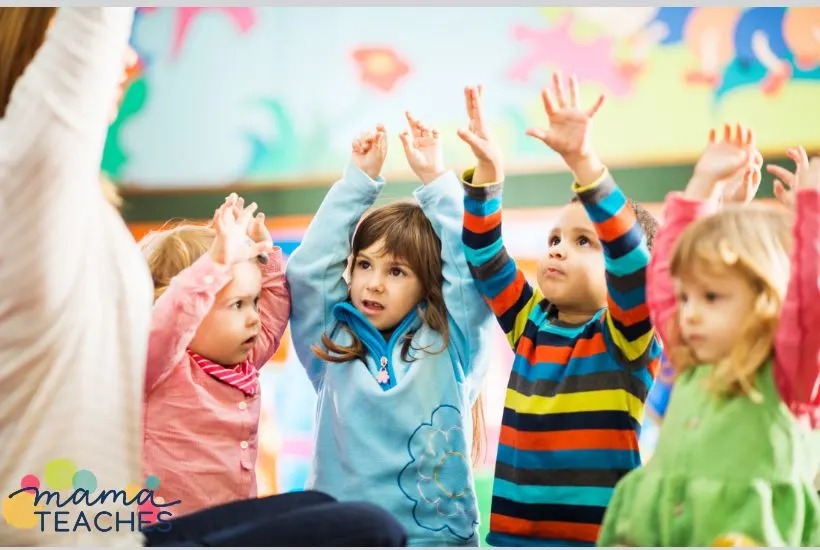 This article contains affiliate links to things that you might like.
Why Do You Need Activities for Morning Routine?
You want to start the day off on the right foot with your students, and a set morning routine can do that.
A great morning routine helps students feel welcome, connected, organized, and engaged.
That's a tall order, right?
It turns out you can do it in just minutes with these excellent activities for morning routine.
Terrific Activities for Morning Routine
Are you ready to start your class day in a fresh way?
Breathe some new life into your day with these activities for morning routine.
Greet Your Students
You should personally greet your students by name at the start of the day.
Smile, make eye contact, and say each of their names.
This simple act goes a long way toward creating a welcoming environment.
You can stand at the door and greet everyone, or you can ask your students to approach your desk when they come in.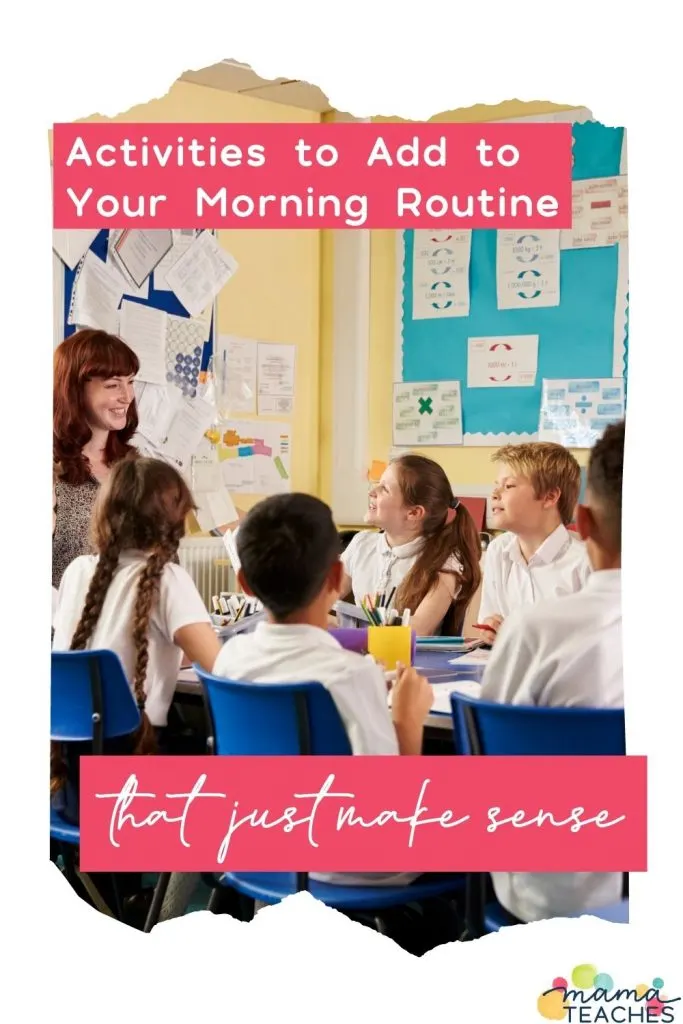 Get Organized
You can save a lot of time (and prevent headaches) by helping your students get organized for the day.
Do you have a place for them to store their things?
Do you have the supplies they need in an accessible place?
Consider implementing some classroom organization ideas to make your morning run smoothly.
Collect Homework
If you want your students to approach you each morning for a greeting, place a homework collection basket right by your desk.
Have your students unload all their important papers before the day begins in earnest.
Set a Growth Mindset
Learning is hard work, and you want your students to keep trying even when it's hard.
Having a growth mindset is instrumental for this.
Start your day by highlighting a growth mindset quotation.
You can make a bulletin board of these sayings (click here for free printable growth mindset posters) and go over one each day, or you can print off handwriting practice sheets in cursive or print that contain growth mindset quotations.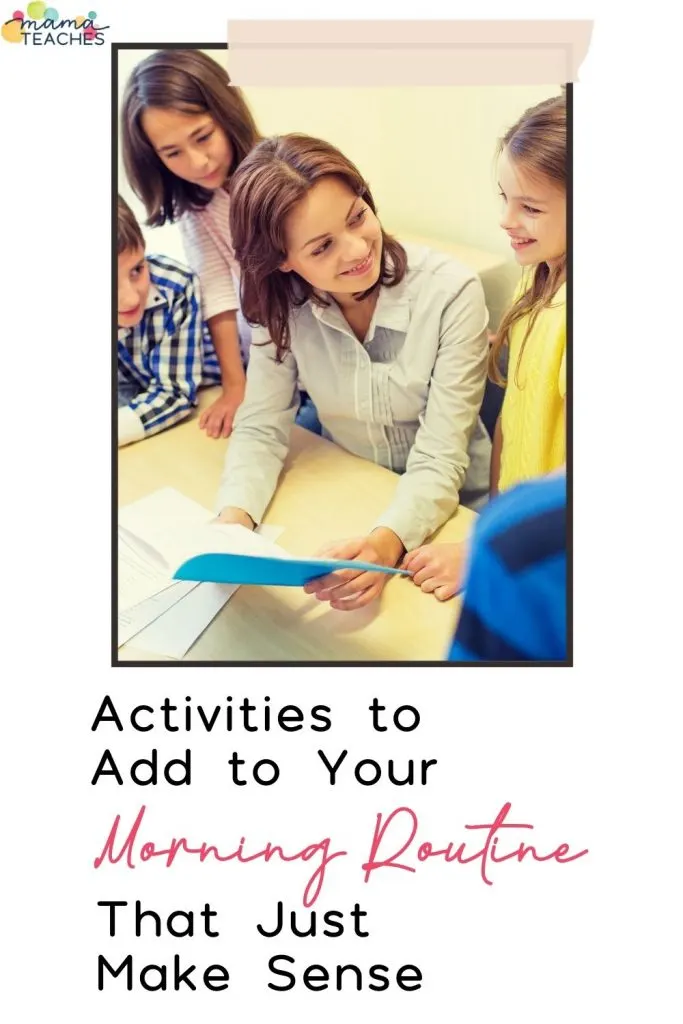 Activating Questions
Invite students to participate in class with a fun attendance question.
Once a student has broken the "speech barrier," she is more likely to raise her hand and participate in class discussions throughout the day.
This set of 180 attendance questions gives you a fresh idea for every day of the year.
Go Over the Schedule
Students like to know what the day holds.
Write the schedule and keep it posted in your room.
As part of your morning, review the schedule.
Are there any special activities coming up in certain subjects?
Are you doing anything different today?
Draw attention to these items; it creates anticipation!
Joke of the Day
Make your students smile by starting the day with a funny joke, comic, or meme.
The cornier the better!
Even if they groan at the joke, they'll love you for starting their day with a smile and laugh.
Brain Teasers
Brain teasers warm up the mind and encourage out-of-the-box thinking.
Start the day by putting a brain teaser on the board.
Or complete this free Brain Teasers Virtual Escape Room!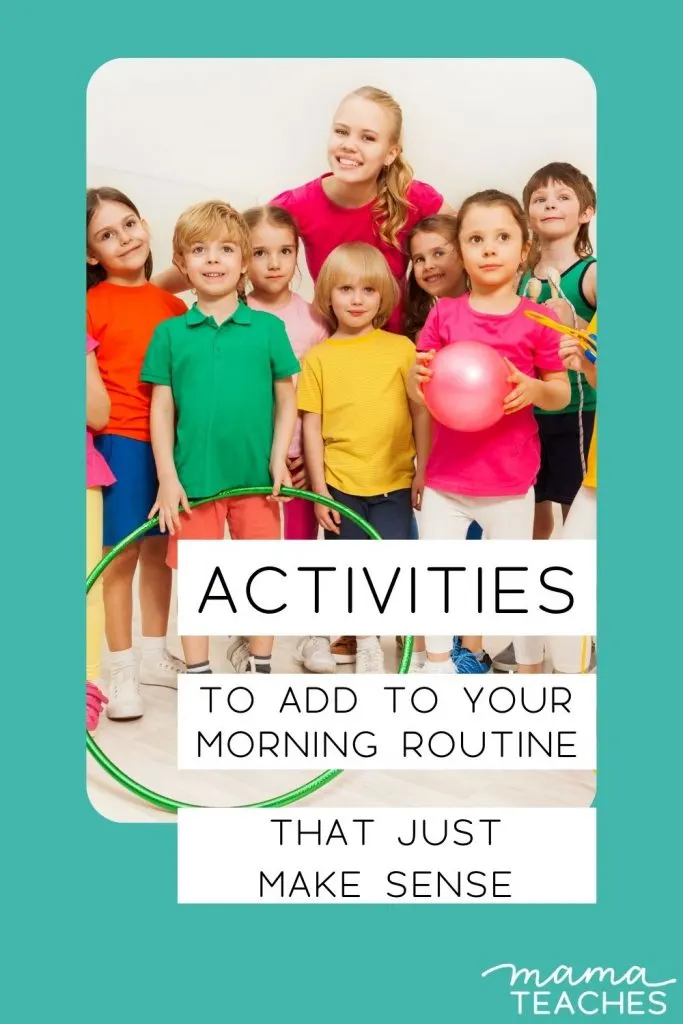 Morning Music
As students enter, play a song.
The younger the students, the more fixed your song choice should be (young children really like repetition and routine).
Older students might enjoy your changing the song seasonally or weekly.
Morning Routine Ideas for the Classroom
Beginnings matter.
Set the right tone for your day with these energizing and fun activities for morning routine.
Both you and your students will be ready to meet the day!
You May Also Like: