Get ready for Groundhog Day with a little language arts activity.
This free printable Groundhog Day Acrostic Poem template is perfect for elementary-age students.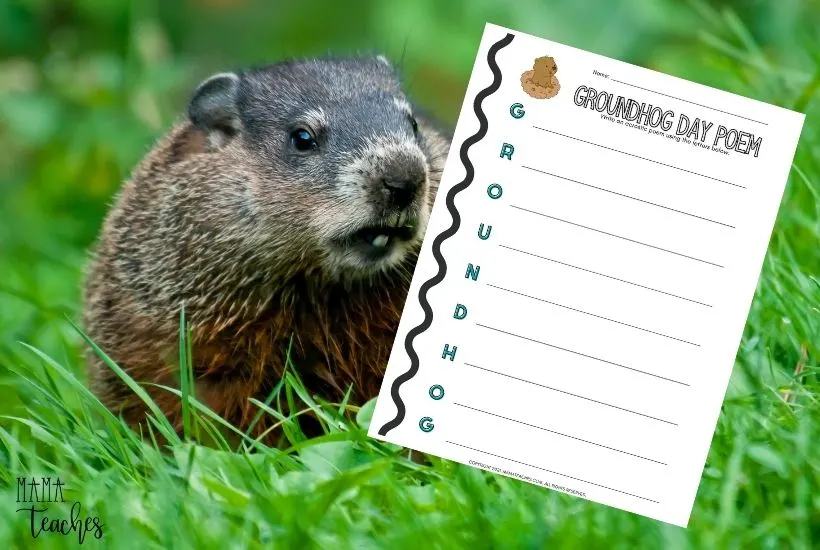 This article contains affiliate links to things that you might like.
Why Use Acrostic Poems
We love using acrostic poems with students when we're just introducing poetry.
It's an easy, low-key way to introduce the concept of poetry.
We have found that acrostic poems are the perfect first poems – better than rhyming even – because they require kids to be creative but don't put a lot of pressure on them to measure syllables or choose the "perfect" words.
If you haven't tried acrostic poems with your kids yet, we encourage you to give them a try!
How to Use the FREE Groundhog Day Acrostic Poem
Since we live in Pennsylvania, Groundhog Day holds a special place in our state's heart.
This Groundhog Day acrostic poem template can be used to introduce the unusual holiday to students.
The template can also be used after watching the live (or replay!) of the groundhog coming out of hibernation to see if he sees his shadow.
It's just a fun, easy language arts activity that will keep your students on-task and learning while infusing a bit of holiday fun into the lesson!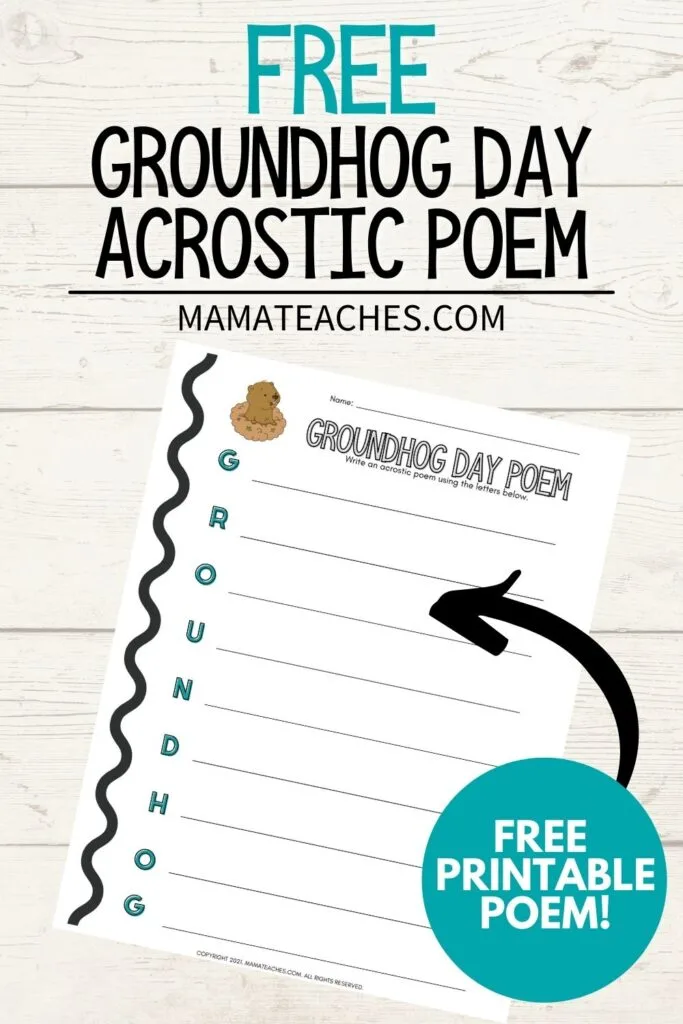 Grab Your Free Copy of the Poem Template
You can grab your free copy of the Groundhog Day Acrostic Poem template from the Freebies Library here on MamaTeaches.com!
It's available in printable format only and can be used in your classroom or homeschool when studying groundhogs, the weather, seasons, or Groundhog Day!
Already a member of The Freebies Library?
Sign-in here! The template is in the "Language Arts" section.
Not a member yet?
Join by filling out the form below!
You May Also Like…