Take a look at these fun facts about Maine for kids!
We all know that Maine is famous for its seafood.
Most popular is the delicious lobster that is caught right off the coast of Maine from the Atlantic Ocean.
In fact, 90% of the country's lobster comes from Maine.
But, did you know that Maine is also has incredible blueberry fields.
There are actually over 40,000 acres of wild blueberries growing across the great state of Maine!
Yum!
What else makes Maine so wonderful?
Let's check out more fun facts about Maine!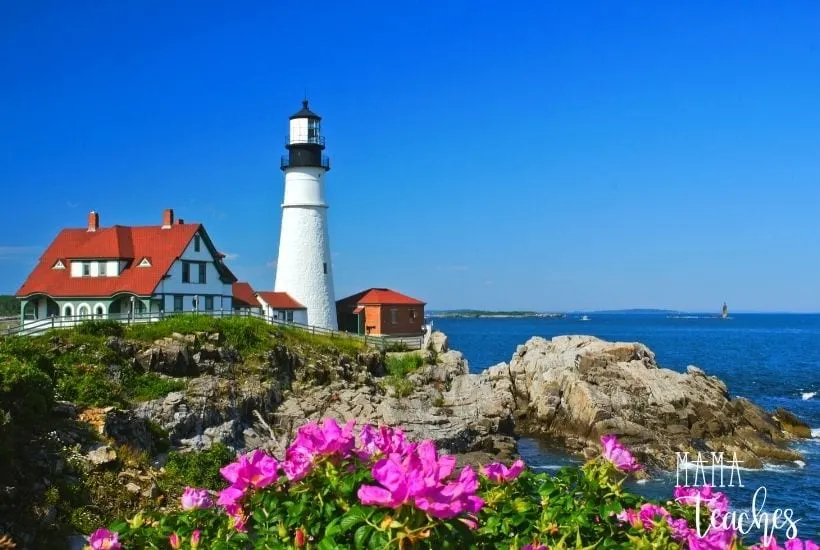 This article contains affiliate links to things that you might like.
Maine Fun Facts
Maine's Nickname is the Pine Tree State
With approximately 17.6 million acres of forest land, it's no wonder that Maine is called the Pine Tree state.
Over 89 percent of the state is covered with trees, making the White Pine the perfect choice to be Maine's official state tree!
The State Animal is the Moose
Maine adopted the moose as the official state animal in 1979.
Moose are the largest member of the deer family and they love to live in the Northern forests of America, particularly the wooded state of Maine!
Home to about 76,000 moose, Maine has the largest moose population of the lower 48 states.
Maine has its own Desert
Spanning across 40 acres of land, the Desert of Maine is a large area of glacial sand dunes in the middle of forestland.
While not a true desert because it does get a lot of rain, the Desert of Maine was once called "the sand farm".
Now, it is a popular tourist attraction that has a sand museum and a farm museum, as well as guided tours, exhibitions, and campgrounds for visitors.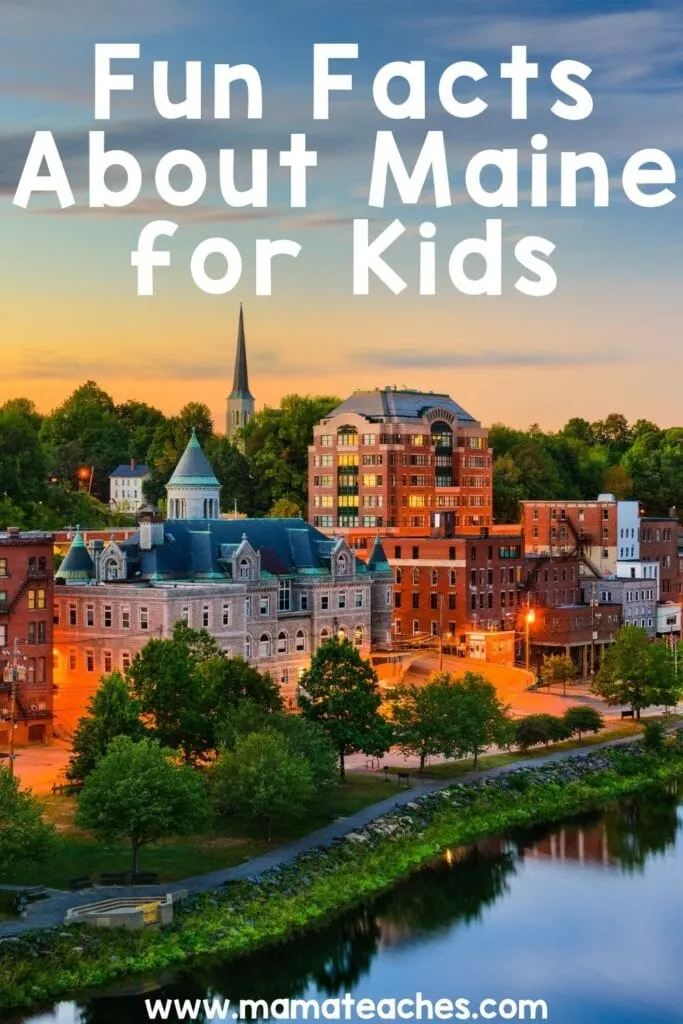 The most eastern city of the US is in Maine
Eastport, ME is the most eastern city of America, with Sail Rock in West Quoddy Head State Park being the most easterly point.
Being the farthest east means it is the first place in the United States to see the morning sun.
Cool, right?
Maine is home to a few unique museums
There are a few one-of-a-kind museums that you can only find in Maine.
First is the Umbrella Cover Museum where umbrella coverings are showcased.
You can see each individual covering and read about its own unique story.
Second is the Maine Coast Sardine History Museum that covers Maine's fishing and canning industry through historical photographs, old cans, and more.
Finally, Maine is home to the world's only International Cryptozoology Museum where you can explore the mystery of Bigfoot, the Loch Ness monster, and more.
How interesting!
Maine has magnificent lighthouses
Maine has many lighthouses scattered along it's rocky coastline and they are truly a sight to see.
With more than 60 amazing lighthouses in the state of Maine, the Portland Head Light in Cape Elizabeth is the oldest lighthouse to date and is a popular tourist destination.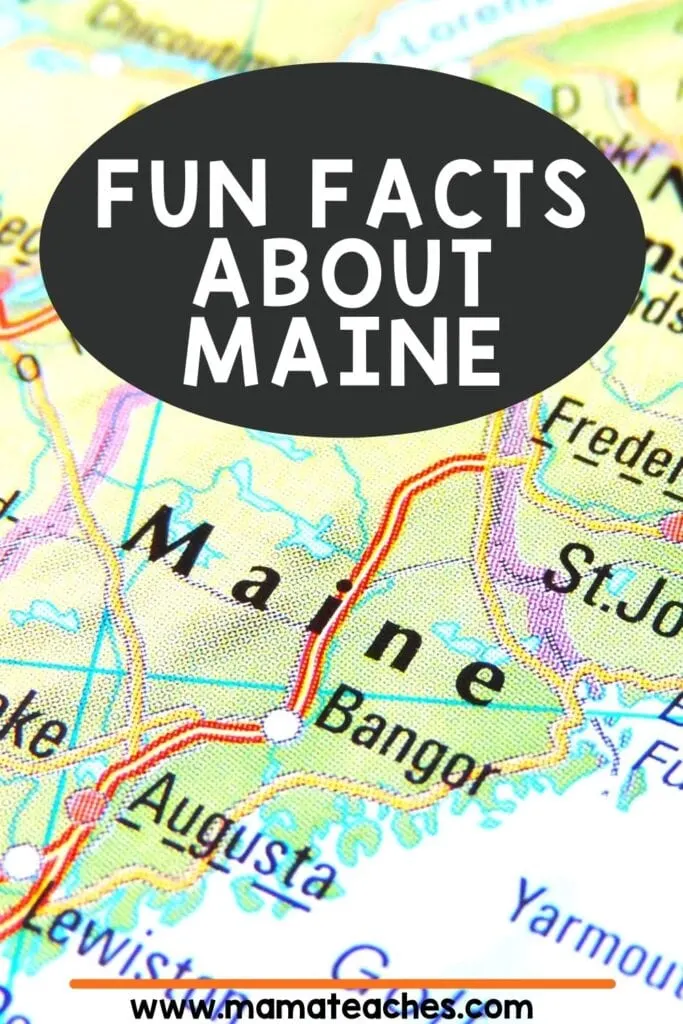 Kid Facts About Maine
Well, it's a fact!
Maine is full of many natural and manmade wonders to behold.
With its lush forests, rare desert land, popular lighthouses, and unique museums, Maine sure does seem like a fascinating state!
Have you ever been to Maine?
You May Also Like…