Explore some fun facts about the state of Colorado!
Colorado is located in the western part of the United States.
Its lands are full of natural beauty featuring many high mountain peaks, miles of flowing streams, and large freshwater lakes.
In fact, the name Colorado means "colored red."
The rushing river running through the land was named the Colorado River because its waters were a muddy red color.
Eventually, the territory was named after the river to what we now know as Colorado.
Sometimes, Colorado is also called the Centennial State.
Colorado earned this nickname because it became a state in 1876, which is the 100th anniversary of the Independence of America!
Let's discover more interesting Colorado facts.
This article contains affiliate links to things that you might like.
Fun Facts About Colorado
Colorado Has 58 Mountain Peaks Over 14,000 Feet
The tallest mountain peaks are known as "fourteeners." Why?
Because their elevations are more than 14,000 feet above sea level.
There are a total of 58 "fourteeners" in the state of Colorado.
Being that the United States has a total of 91 "fourteeners", Colorado is home to more than half of them. Neat!
There is a 500 Mile Long Hiking Trail in Colorado
Dubbed the Colorado trail, this 500-mile long hiking trail stretches from Denver to Durango.
Hiking this incredible trail offers up-close views and experiences of five river systems, six wilderness areas, seven national forests, and eight mountain ranges throughout the great state of Colorado.
How cool is that?
Colorado is Home to the Largest Mineral Pool in the World
Found in Glenwood Springs, Colorado is the world's largest (and hottest) hot spring mineral swimming pool!
Over 3.5 million gallons of water per day comes from the Yampah Spring, which is what fills Glenwood Hot Spring.
The scorching water is about 122 degrees Fahrenheit.
Now, that is HOT!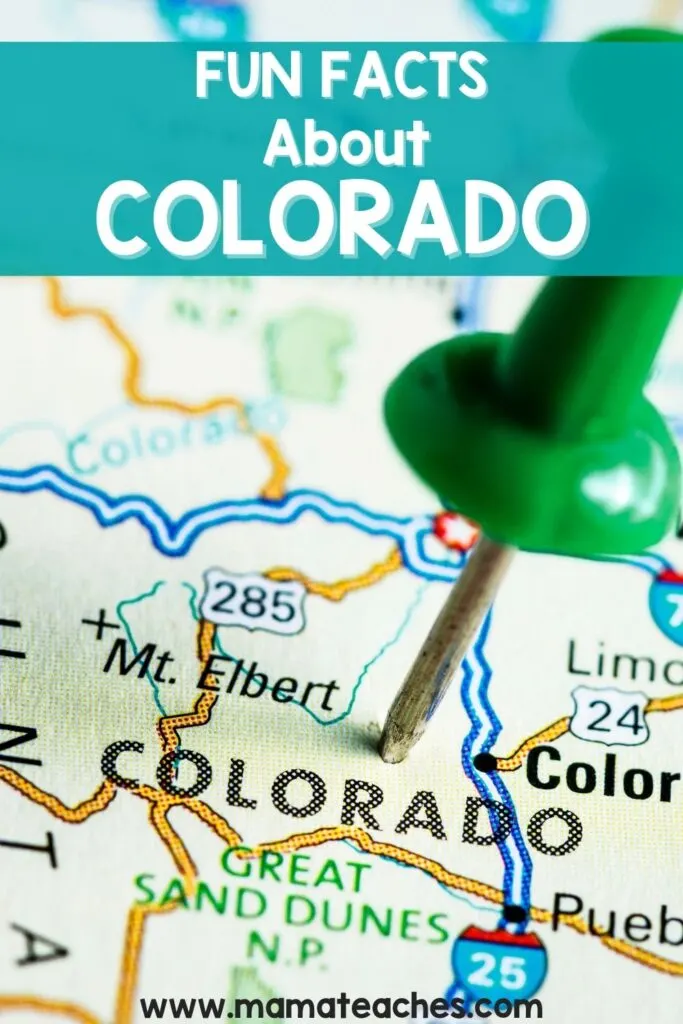 The Highest Paved Road in the US is in Colorado
Known as the Mount Evans Scenic Byway, this high paved road climbs up 7,000 feet over a course of 28 miles.
This destination drive takes sightseers along a very steep and curvy expedition all the way up to the top of Mount Evans.
The peak of the scenic byway will have visitors at a staggering height of 14,260 feet above sea level.
Can you imagine the incredible views?
Wow!
Colorado Has the Tallest Sand Dune in America
Located in the San Luis Valley of Colorado is Great Sand Dunes National Park.
Here, you can find the tallest sand dune in America.
Named the Star Dune, it is a popular place for tourists and locals alike to explore the tall dune through activities like hiking and sand surfing.
Fun!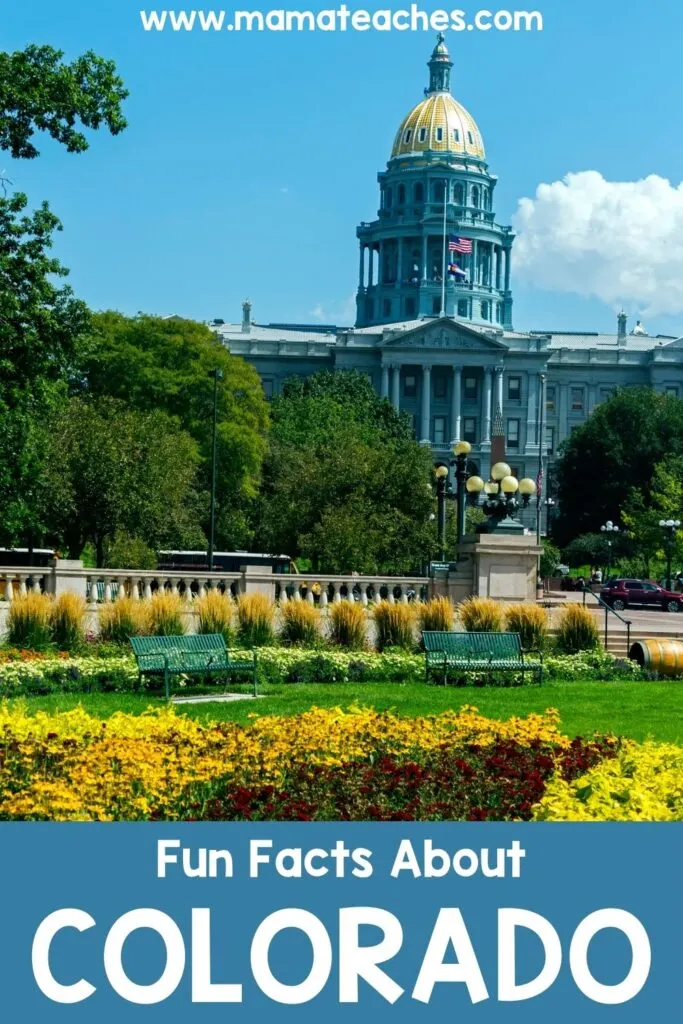 Colorado Facts for Kids
There are so many incredible facts about Colorado.
This unique state is rich in history, culture, and its natural wonders are abundant.
While these are just a few of the facts that make Colorado so amazing, there is so much more to learn.
Have you ever been to Colorado?
If not, would you like to?
You May Also Like…