Take a look at these interesting facts about Massachusetts!
Did you know that Massachusetts got its name from a Native American Tribe called Massachuset?
Massachuset means the Great Hill or Great Mountain, which is said to refer to the Blue Hills just south of Boston (the capital of Massachusetts).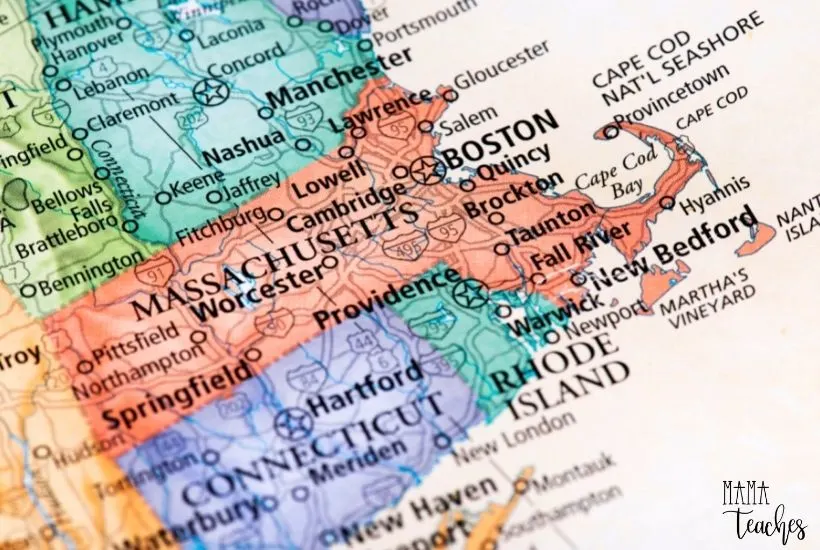 This article contains affiliate links to things that you might like.
Everyone knows that Massachusetts is a very historical place where many of America's firsts happened:
the first Thanksgiving, the first telephone, the first post office, and the first subway system to name a few.
In addition to making history, the Old Bay State of Massachusetts has many other interesting reasons why it's a pretty impressive state.
Let's discover some more unique truths about the Pilgrim State we call Massachusetts!
Massachusetts Fun Facts
Massachusetts has a State Berry: the Cranberry
Most people don't know that Massachusetts has the second-largest cranberry crop in the nation!
In fact, the leading cranberry cocktail maker, Ocean Spray, is headquartered in Middleboro, Massachusetts.
The state beverage is cranberry juice, and cranberry is even one of the official state colors.
With all the recognition that the cranberry gets, It is no wonder that it is the best berry in Massachusetts!
Massachusetts is sometimes called the Baked Bean State
Many years ago, it was common to serve baked beans every Sunday.
This weekly tradition gave Massachusetts the nickname of the Baked Bean State.
The story also has it that somewhere in the town of Boston, the classic baked bean dish recipe was forever changed by adding molasses and salt pork.
Since then, the city of Boston became known as Bean Town, and is now the Baked Bean Capital of America! Awesome!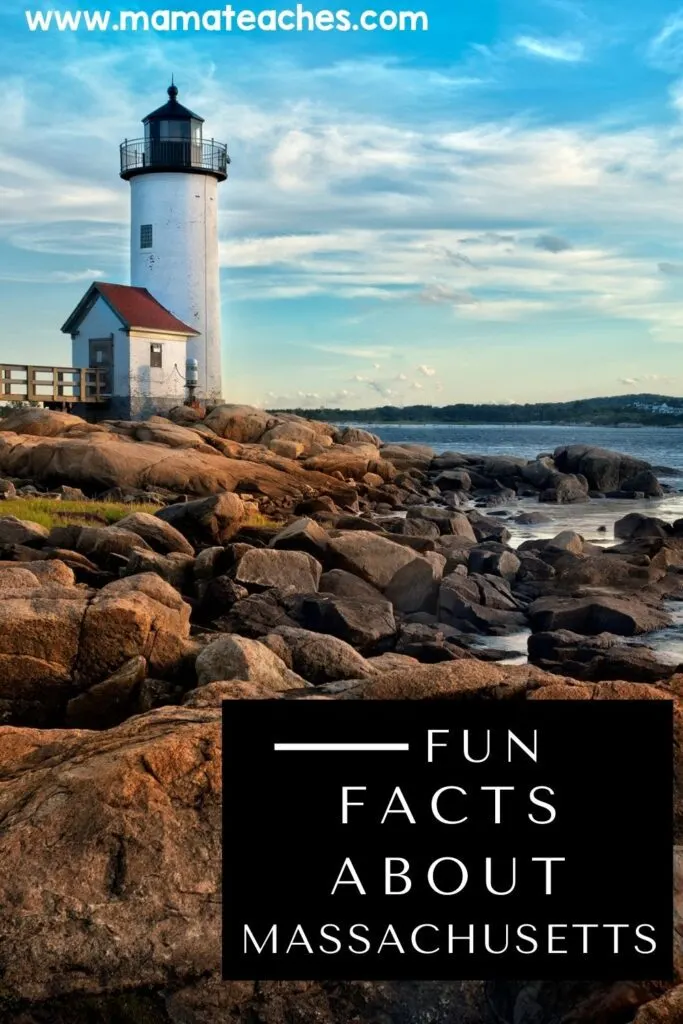 The First American Lighthouse is in Massachusetts
Located in Boston Harbor is the oldest lighthouse in America.
The Boston Light was built in 1716 to warn of approaching enemy vessels.
This historical lighthouse still remains standing today, and it is also the only light station that still has an official keeper!
Massachusetts is home to the paper house
The Paper House is a unique home made almost entirely out of newspapers!
In 1922, Engineer Elis F. Stenman began building the paper house as a summer home in Rockport, Massachusetts.
The walls, the floor, and the furniture are all made from newspapers.
Inside, there is even a paper piano, paper desk, paper chair, and more!
The Paper House has been around for almost a century and is a popular tourist destination for visitors to the area.
The place with the longest name is in Massachusetts
Have you heard of Webster Lake?
Well, before it started going by Webster Lake, it was called Lake Chaubunagungamaug.
That doesn't seem like a long name, but its original name is actually Lake Char­gogg­a­gogg­man­chaugg­a­gogg­chau­bun­a­gung­a­maugg!
Now, that is a long name! The name comes from a Loup language and is said to mean "you fish on your side of the lake, and I'll fish on mine".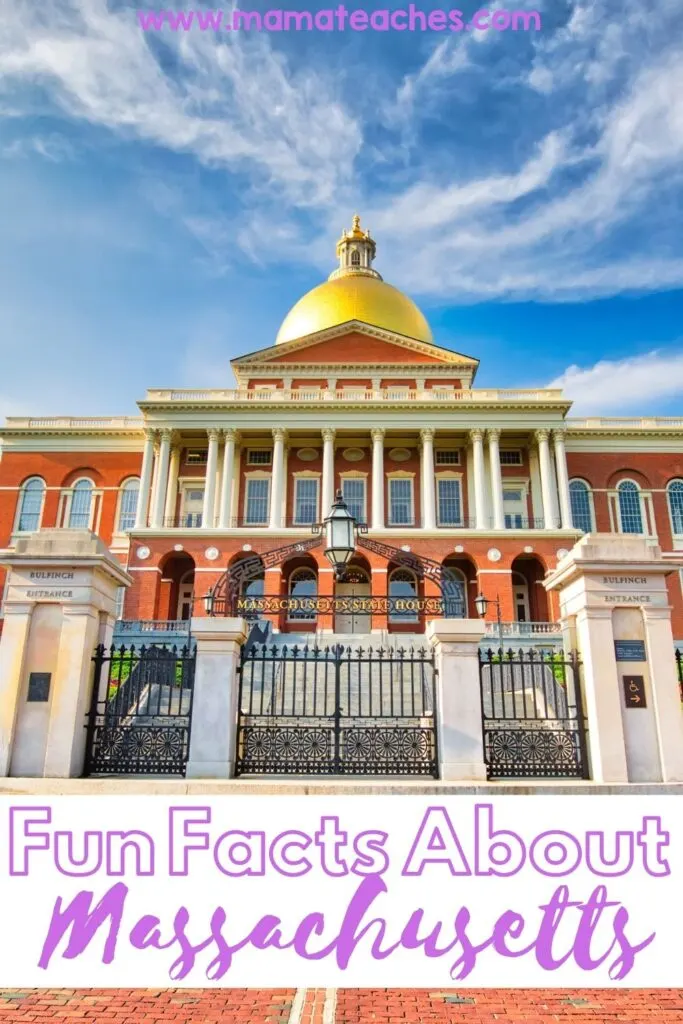 Roadside rocking horses are found in Massachusetts
In Lincoln, Massachusetts, there is a mysterious gathering of toy rocking horses called Ponyhenge.
Starting with just one horse back in 2010, the puzzling collection of rocking horses has since grown to more than 30 horses.
No one really knows why or how the old ponies get there, or who arranges them, but this unique roadside collection of rocking horses charms both the locals and the tourists that drive through the town of Lincoln.
Massachusetts has a few interesting laws
Like every other state, Massachusetts also has a few outlandish rulings.
For example, did you know that the use of tomatoes in clam chowder is prohibited?
Or what about that celebrating the Christmas holiday was once against the law?
And another thing, if you want to take a lion to the movies or put a gorilla in your backseat, don't do it! How silly are these laws?
Massachusetts Fun Facts For Kids
One of the original 13 colonies, the New England state of Massachusetts is more than just historical.
With its love of cranberries, toy rocking horses, and baked beans, these interesting facts make Massachusetts a unique state! Don't you think?
You May Also Like…