Do you want to discover Montana?
Let's take a look at these fun facts about Montana!
The state of Montana joined the union in 1889, making it the 41st state of America!
It is situated in the northwest part of the United States, bordered by North and South Dakota, Wyoming, and Idaho.
Did you know that Montana is also known as the Treasure State?
This is because, in the great state of Montana, natural minerals are plentiful.
Beautiful gems and minerals such as sapphire, silver, copper, and even gold can be found!
Wow, what a perfect nickname for this state that is rich in minerals!
This also explains why the motto of Treasure State is 'Oro y Plata,' meaning gold and silver in the Spanish language.
Cool!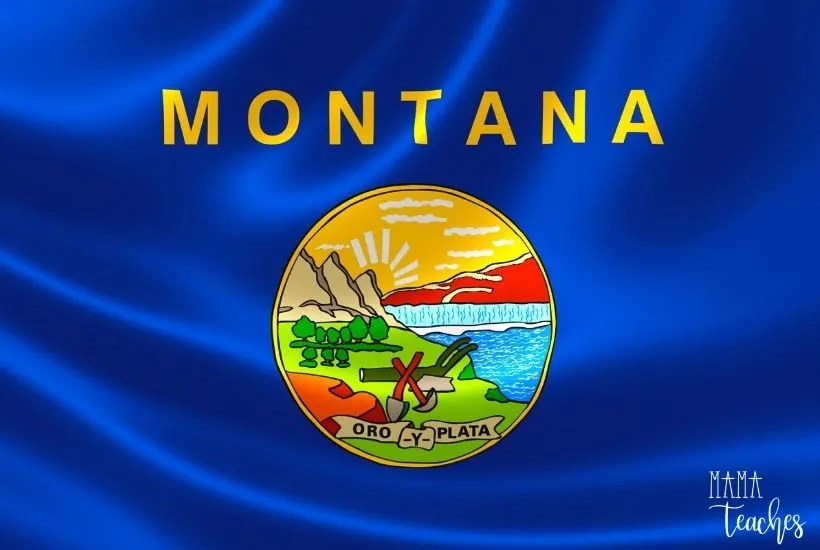 This article contains affiliate links to things that you might like.
What else can we learn about Montana?
Keep reading to find out!
Montana State Facts for Kids
The Triple Divide Peak is in Montana
Montana is very special because of its Triple Divide Peak.
Located in Glacier National Park, the summit of the Triple Divide Peak is the world's only oceanic triple divide point.
This is where water meets and flows out into three different oceans.
When rainwater pours down the peak of the mountain, it will find its way into the Arctic Ocean (by way of the Hudson Bay), into the Atlantic Ocean (from the Gulf of Mexico), and also into the Pacific Ocean.
How neat!
Montana Has More Cows Than People
It is a fact that there are more cows than people in the state of Montana.
Montana is a leader in livestock so this is not surprising by any means.
There are roughly 2.6 million cows in the state, making a ratio of about 3 cows for every 1 person.
Wow!
Montana was even known to have the largest living steer in the world at one time.
Back in the 1920s, Steer Montana was born, and he grew to be a whopping 3,980 pounds and was almost 6 feet tall!
Steer Montana lived to be 15 years old and his remains can now be found at the O'Fallon Museum in Baker, Montana for everyone to see.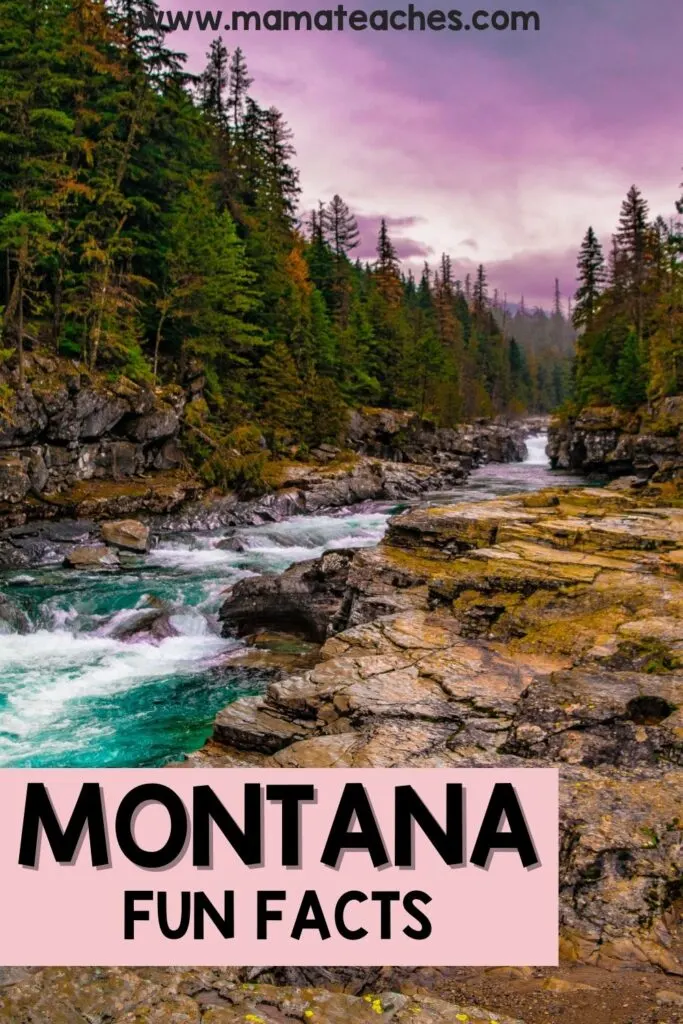 A Huge Variety of Mammals Live in Montana
The state of Montana is home to a wide variety of mammals.
Roaming free in the Treasure state are grizzly bears, elk, grouse, bison, moose, buffalo, and more!
These animals are so important that there are even several wildlife refuges in Montana to keep them safe.
Some of the national refuges in the state include Benton Lake, Lost Trail, Ninepipe, Pablo, and Swan River.
Montana Has 'Frontier Counties'
Out of the 56 counties in Montana, 50 of them are considered to be 'frontier counties.' What is a 'frontier county'?
Well, it basically means that the county has 6 people or less for every square mile that live there.
Welcome to the frontier!
Many State Forests and Parks are in Montana
Montana is home to a total of 53 state parks and 7 state forests.
In fact, the beauty of these incredible natural landscapes invites more than 13 million tourists to the state every year.
Places such as Glacier National Park, Yellowstone National Park, and Flathead Lake are some of the most popular parks to visit.
Interesting Montana Facts
With all of these interesting facts about Montana, there will be no more wondering what this great state is all about!
From its unique Triple Divide Peak to its frontier counties, Montana has more to offer than one would think.
Have you ever been to the Treasure State?
Let us know!
You May Also Like…