You've made it to 100!
Celebrate the milestone of completing the first 100 days of school with these creative 100th day of school activities.
Celebrating the 100th Day of School
The 100th day of school is a major milestone for teachers and students.
You have tackled an enormous amount of material by then.
Your students have likely grown immensely in skills and confidence since the start of the year.
It's important to take a minute and look back on all that you have accomplished together.
Did I mention that the 100th day of school will likely fall in February?
We are all looking for a reason to celebrate in the middle of winter!
The cheer from these 100th day of school activities will help encourage your kids to press on toward the end of the year.
If they can accomplish so much in 100 days, imagine what they can do in 180!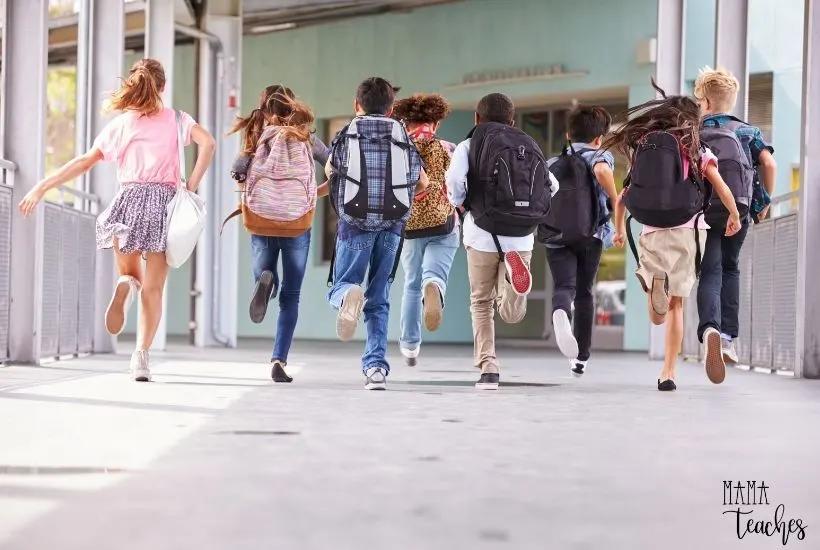 This article contains affiliate links to things that you might like.
Activities for the 100th Day of School
Try one, two, or all of these 100th day of school activities.
Make this day one to remember!
100th Day of School Shirt
While you can certainly order 100th day T-shirts, you can also make your own.
Grab a plain T-shirt and some fabric pens.
Write a message and draw, paint, or stick on items to decorate the shirt.
Feeling creative?
Add 100 items to your shirt: 100 jewels, pompoms, bandaids, fingerprints, hash marks, or googly eyes.
100th Day of School Costumes
Why stop at a T-shirt when you could wear a full-on costume?
Get into the spirit by dressing like you are 100 years old.
You can use a face-aging app to see what you would look like.
Or dress up as a historical figure from 100 years ago.
100th Day of School Writing Prompts
If you challenge your kids to dress up like they are 100 years old, have them write an autobiography by their future selves.
You can give them the prompt, "When I look back on my life, this is what stands out."
If your kids dress up as historical figures, they can write a biography of that person. "Though [person] lived 100 years ago, we still remember him/her for…"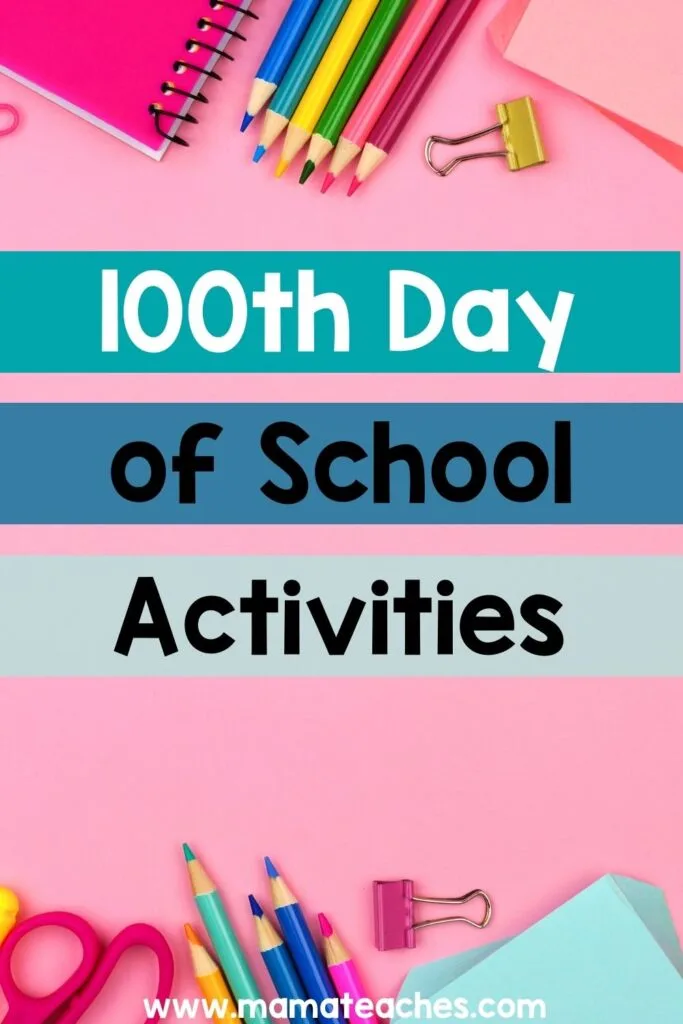 100th Day of School Celebrations
February is a great time to have a party!
The theme is 100, so why not have little, countable nibbles like Cheerios snack mix, fruit snacks, grapes, M&Ms, popcorn, and blueberries (you can create a plate with groups of ten)?
You can plan party games like stacking 100 cups Minute-to-Win-It style.
You could also blow up small balloons and attach tape to one side.
Then made a large 100 out of poster board and stick it to the wall.
Play "Pin the Balloon in the Center Zero."
100th Day of School Slideshow
Slideshows are a wonderful trip down memory lane.
Make a quick slideshow of pictures from the beginning of the year till now.
(I love programs like Apple's Photos where you can click on a group of photos and press "Play Slideshow." No extra work required!) Bonus!
You are over halfway done with a slideshow for the end of the year!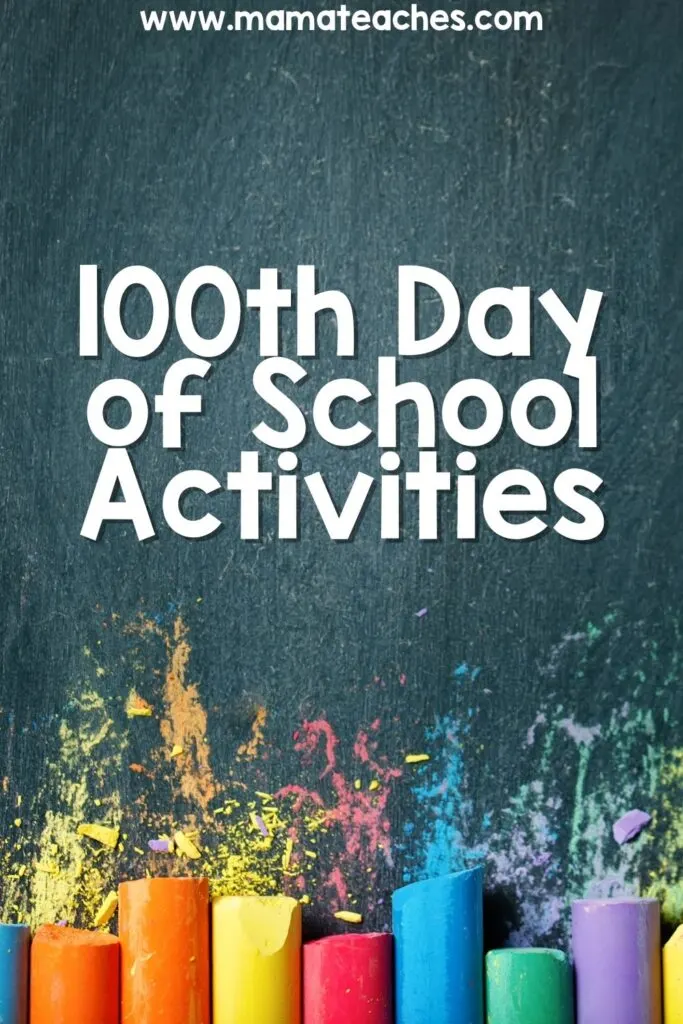 100th Day of School Math
What can you do with 100?
Count one hundred or make one hundred with manipulatives
Fractions with 100 as a denominator (then turn them into decimals)
Percents
Rounding to the nearest hundred, estimating
Place value (cheer when you say a number in the hundreds place!)
100th Day of School Art
Turn 100 things into unforgettable art (you can even hang it on a bulletin board celebrating the 100th day of school).
Here are some ideas:
100 stars in the sky (use glow in the dark stick-on stars or paint)
100 gumballs in the machine (use paint dotters)
100 goldfish in the bowl (you can glue on the actual crackers)
100 pipe-cleaner legs on a styrofoam centipede
100 pieces of popcorn in a tub (glue on the popcorn)
100 ladybugs/insects in a garden (use stickers or stick-on 3-D wooden bugs)
100th Day of School Coloring Page
One of the simplest 100th day of school activities is a coloring page (this is also bulletin board gold!).
You can access a FREE 100th-day coloring page in the Freebies Library.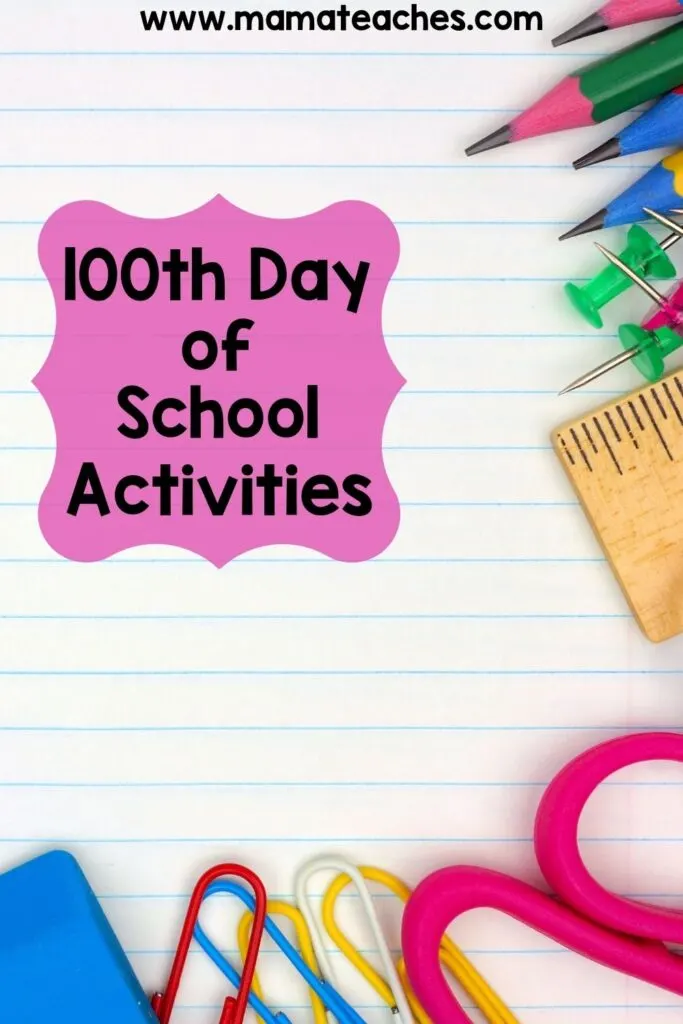 Show and Tell 100
Ask your students to bring in 100 of something for a show and tell.
This could be 100 pennies, toy cars, Legos (build something with exactly 100 Legos), seashells, stickers, beads, or pompoms.
Celebrating the 100th Day of School
With these 100th day of school activities, this day will be full of excitement and memory-making.
Although we want to inspire students to look forward, it is worth taking a moment to look back and celebrate progress.
You May Also Like: