Your students are individuals, and connecting with them is key to a successful year.
How do you get to know them?
With these Getting to Know Your Students Activities, of course!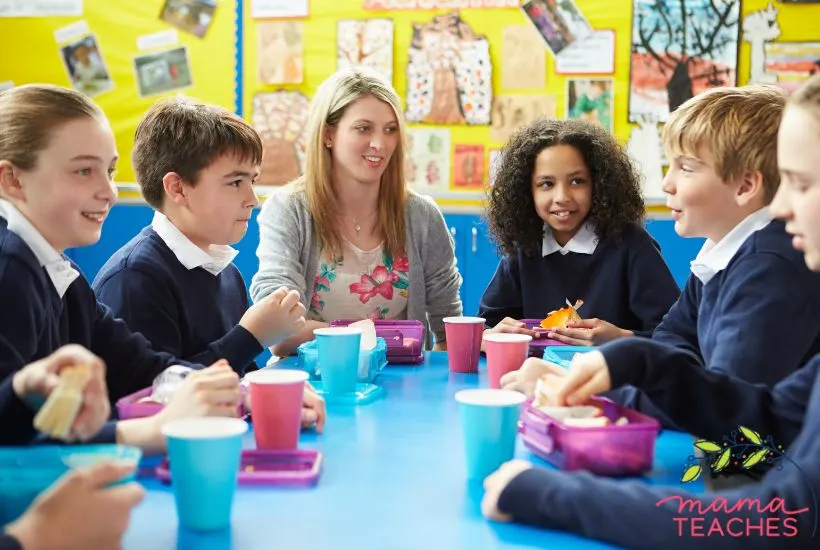 This article contains affiliate links to things that you might like.
Quick and Fun Getting to Know Your Students Activities
Your daily schedule is packed, and you don't have time for a sit-down interview with each child.
Instead, get to know them in a fun way with these Getting to Know Your Students Activities.
Your students will love the games and activities, and you'll learn something about them through what they reveal in the game.
When to Do Getting to Know Your Students Activities
Most of these games and activities take only a short time to play, so you can squeeze one into your daily schedule at any time of day.
It can be a part of your morning routine, serving a dual function: you get to know your students and they get a brain "wake up."
You can also do these activities as a transition from one subject to another or as a brain break after a period of intense concentration.
Do you celebrate class birthdays?
Consider playing a game as a way to celebrate the person.
He or she can run the activity as a birthday privilege.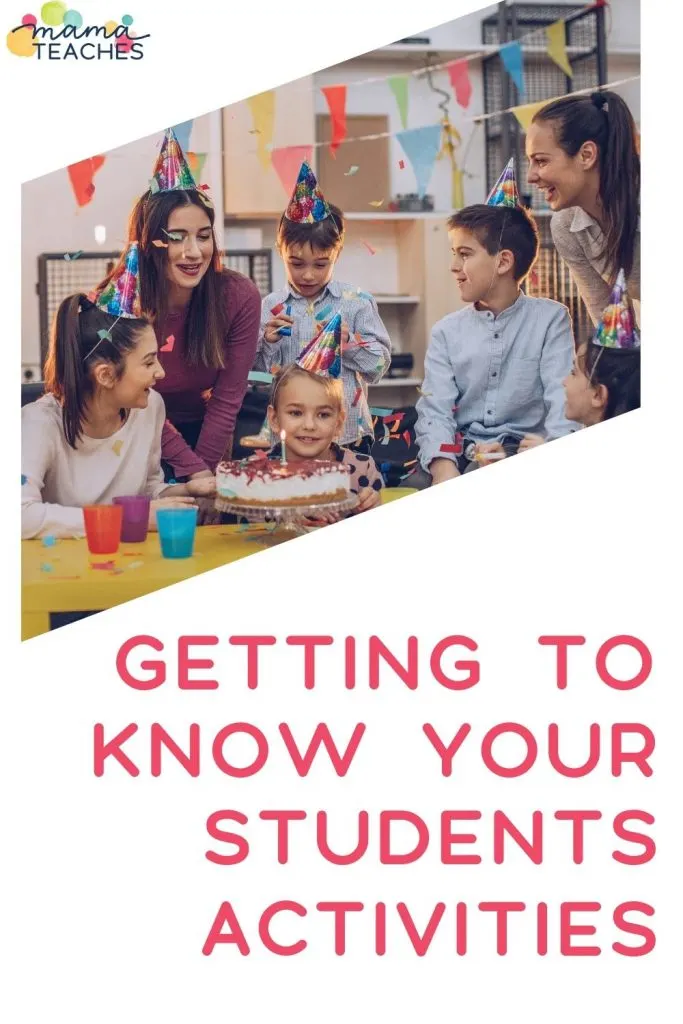 Ideas for Getting to Know Your Students Activities
From games to surveys to spotting facts from fiction, these Getting to Know Your Students Activities will pack your day with fun and knowledge.
Minute to Win It
Minute it to win it games are both silly and fast.
You'll quickly bond with your students over games like Ready Spaghetti and Tuna Roll.
We've got a list of 10 Minute to Win It-style games right here.
Would You Rather
Would You Rather questions are a getting-to-know-you goldmine.
Everyone has to have an opinion about an either/or question.
You can make it more interactive by having students move to one side of the room or the other depending on their answers.
Do you need some inspiration?
These 400 Would You Rather Questions will give you ideas all year long.
You can even use them digitally.
Download a free sampler pack of Would You Rather Questions from our Freebies Library!
Sign up below!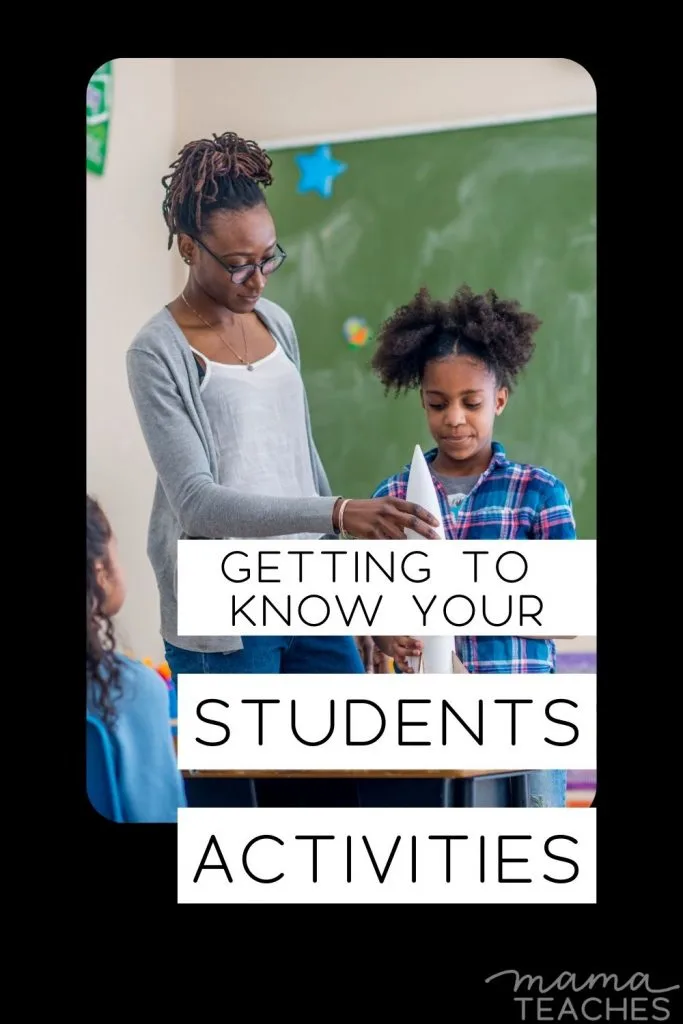 Fact or Fiction
Can you spot the truth?
You already know that fun facts are great for the classroom.
You can use them as a lesson intro or even a writing prompt.
With a twist, fun facts can be a getting to know your students activity.
Simply find the fun facts theme you're after (we've got scads of fun facts on different states, animals, holidays, and random stuff like donuts).
Simply tweak a few fun facts to make them false.
Read the list to your students and see if they can spot the facts from the fiction.
All About Me
Give each of your students a paper grocery bag and ask them to fill it with four items from home that reveal something about them.
This could be anything from their favorite snack to a Lego mini-figure.
They could pack a baseball or ballet slipper, a book or a family photo…anything that reveals a little something about themselves.
The next day they can show the items to the class.
(Hint: take notes so you can remember what they share!)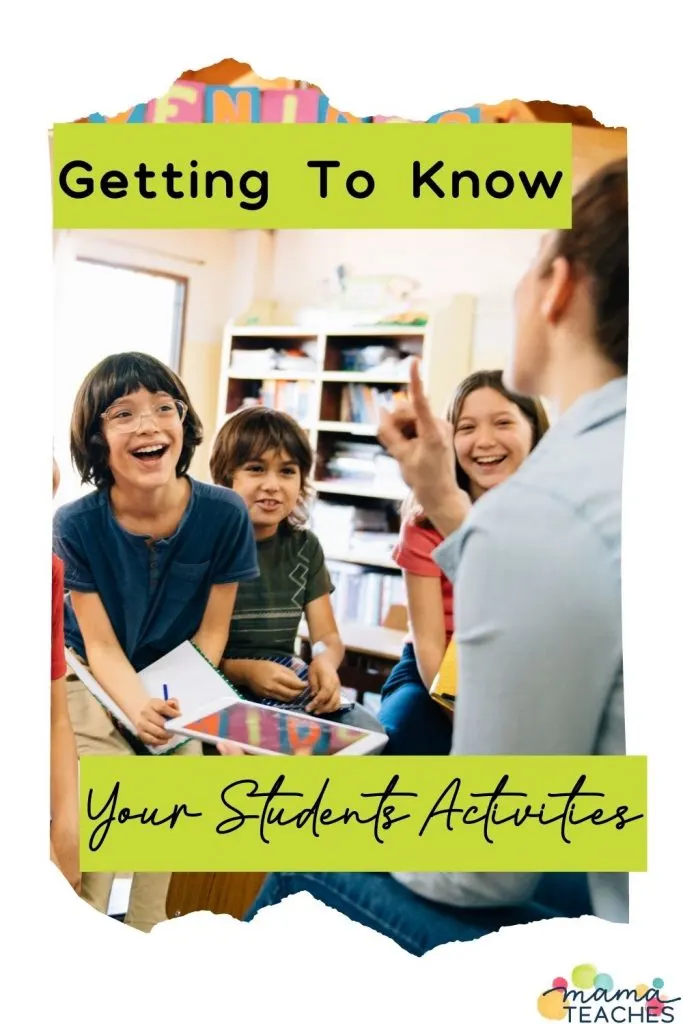 Student Bingo
This activity is a perfect follow-up to the All About Me bags.
You can make your own bingo cards (there are sites where you can do this for free) that don't have letters or numbers but instead are filled with fun facts about your students.
You can fill the squares with phrases like "Has an older brother" or "Loves Garfield." You call out the square, but the students can only fill it in if they remember correctly who fits the space.
Some squares may apply to more than one person.
Who Said What
No doubt at the start of the year you had your students fill out a student questionnaire so you could find out their birthdays and likes and dislikes.
This questionnaire is a gold mine for the rest of the year.
Pick a student's form and turn it into a "Mystery Student Guessing Game." You can say things like "This student like social studies and macaroni and cheese.
Their favorite hobby is playing video games.
Can you guess who it is?"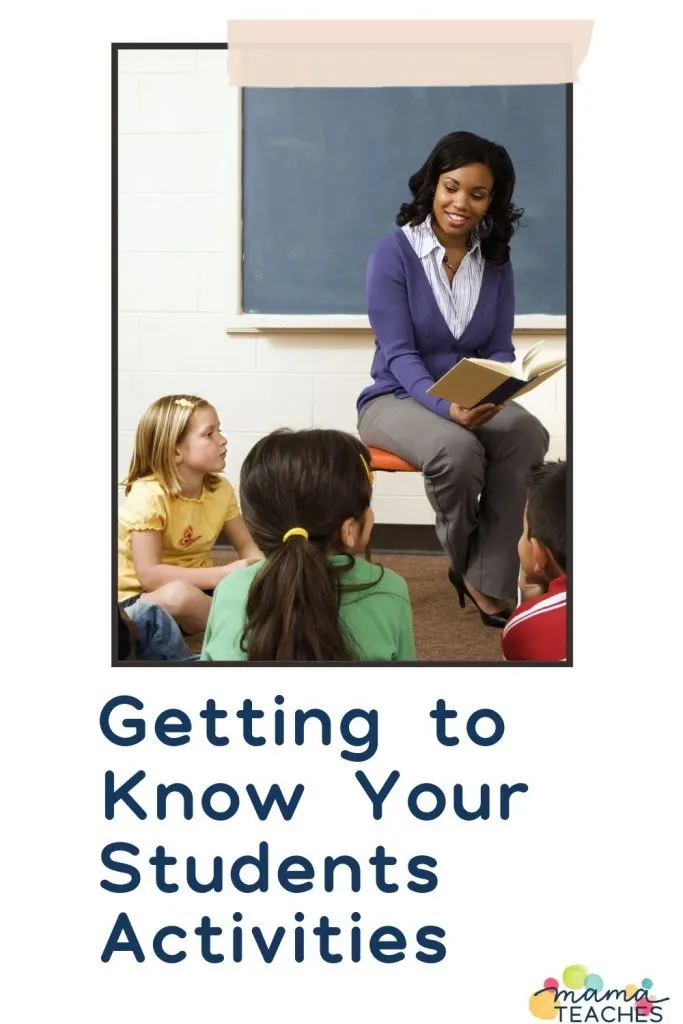 Post-It Surveys
This is a great Getting to Know Your Students activity to start off the day.
Write an open-ended question on the whiteboard and give each student a colored sticky note.
Have them write their answer, sign their name, and post it on the board.
You can have fun reading aloud student responses to "What's the best dinosaur?" or "If you had a million dollars, where would you travel?"
Get to Know Your Students Activities and Games
With a little time and a lot of fun, these Getting to Know Your Students games and activities will begin the process of bonding and strengthen the connection between you and the students in your class.
When your students feel seen and known, they will thrive in your classroom.
You May Also Like: