Not sure how to homeschool core subjects in a way that's fun and exciting? Use BrainPOP to help guide lessons and support your child's interests!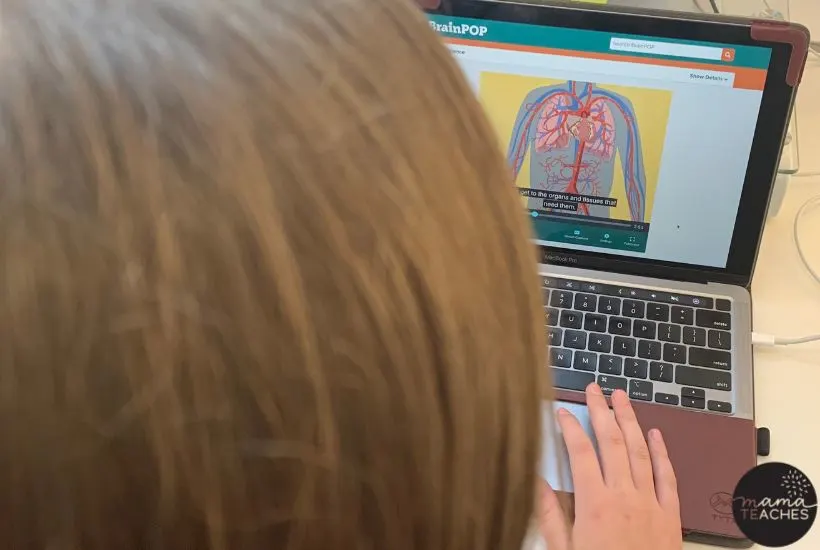 I have been compensated for my time to write this article. All opinions are my own.
Core Subjects + BrainPOP
When it comes to a trusted source to help make teaching the core subjects easier, it's hard to find anything more trusted than BrainPOP.
BrainPOP is a leader in the EdTech field and has been a valued and much-used resource in schools and homeschools since 1999.
I have used it with my kids since we started homeschooling and there's never been a time when they didn't enjoy using it.
I still remember one of the very first videos we watched on the heart and how my kids asked me to play it over and over (and over!) again. It was the first time they latched onto a site that was specifically made to help them learn. And that was so powerful in our homeschooling.
For core subjects like math, science, language arts, and history/social studies, BrainPOP features videos on just about everything. Tim and Moby, the characters in BrainPOP videos, have been trusted friends on everything from learning about Dr. Martin Luther King to probability in math.
Whatever you're teaching, there's a pretty good chance that BrainPOP has a video that you can use to supplement your lessons!
Speaking of videos, that's what BrainPOP is most known for. Over the years, however, they have added in quizzes and all sorts of learning activities that go along with them. That means your kids are getting to explore the topics in multiple ways which help make learning stick.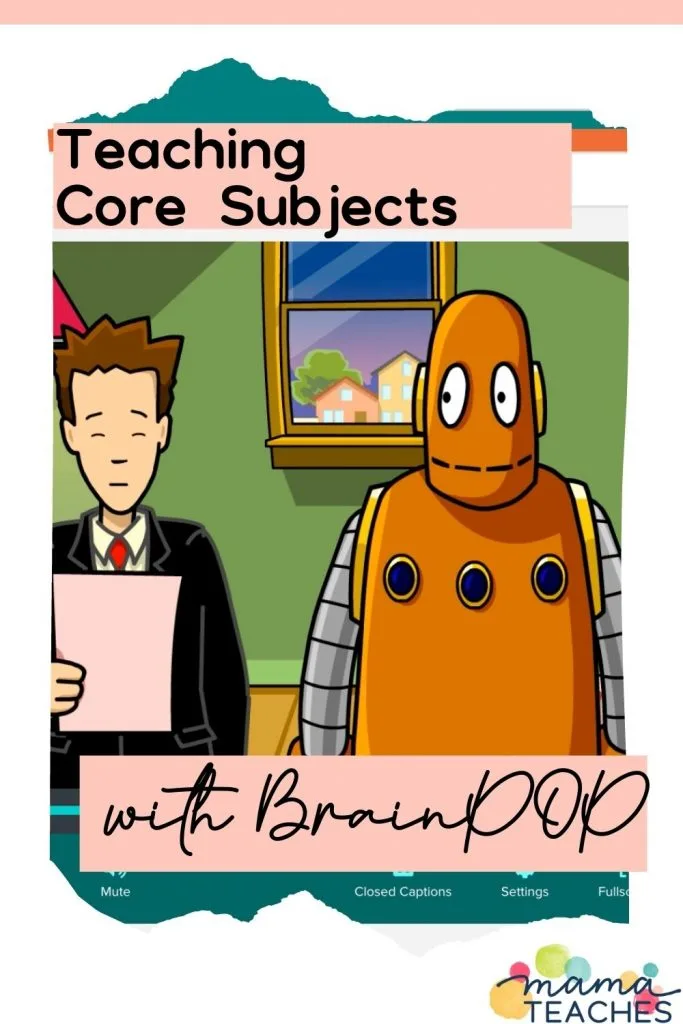 Interest-Led Homeschooling with BrainPOP
And you know what makes learning stick even more? When your kids can engage in interest-led homeschooling! That's when kids get to explore the things they're interested in. BrainPOP makes it easy!
Want to know more about game theory? BrainPOP has a video and activities about that!
Interested in Ancient Cultures? With BrainPOP, they can explore everything from Cleopatra to the Inca Civilization!
Curious about the universe? Learn about galaxies and black holes alongside Tim and Moby!
As a former classroom teacher and homeschooling mom, I can't stress enough how easy interest-led homeschooling is with BrainPOP. Sure, it's absolutely wonderful for supplementing those core subjects, but as far as allowing your kids to embrace their curiosity, no one provides as safe a learning space as BrainPOP.
Some of the topics my kids have explored with BrainPOP over the years include:
Newton's Laws of Motion
DNA
Memorial Day
Declaration of Independence
U.S. Constitution
Etymology
Figurative Language
Commas (aka the bane of our writing existence! Ha!)
and so, so much more!
If your kids are curious (and whose kids aren't?!), BrainPOP can make homeschooling easier and a lot more fun for both your core subjects and those off-shot interests that pop up all the time. Check out all of the subjects that BrainPOP features here!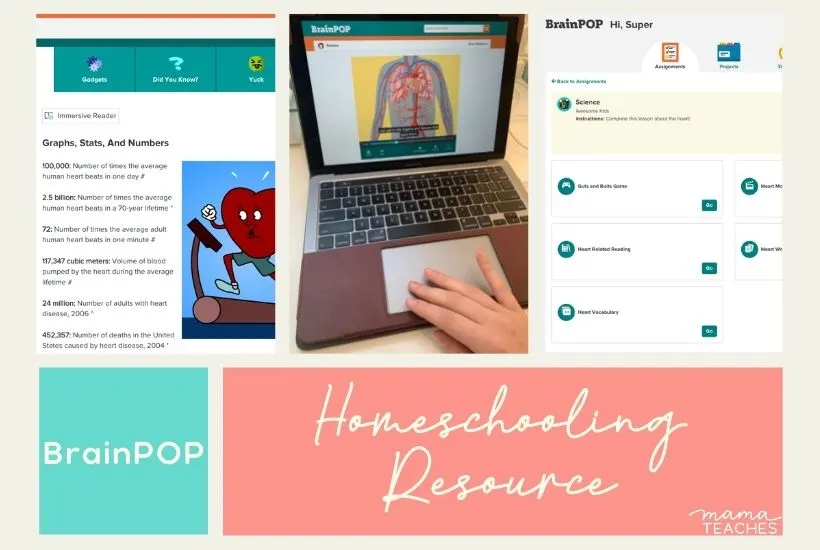 Easy Homeschool Progress Monitoring
I would be remiss in not mentioning how amazing BrainPOP has become with progress monitoring over the years. In the beginning when we first started using it? Not so much. Today? Holy guacamole, what a difference!
Parents and teachers use their dashboards to create a class and then assign lessons. Within that dashboard, there is information on the lessons completed, how students did, and how many more lessons they need to complete.
Obviously, as a classroom teacher, this would make it super easy to grab grades and input them into a grade book. But for homeschoolers who are working 1-1 with their children, this information is a goldmine. Not only does it give insight into where there are weaknesses, but it also highlights where students excel.
For instance, you might find that your child doesn't do great on the quizzes but is a rockstar when it comes to creating a mindmap to explain a concept. That information can then help you help them figure out ways to learn best.
And, as far as grades, it's easy to screenshot results and lessons covered to add to your end-of-year portfolio.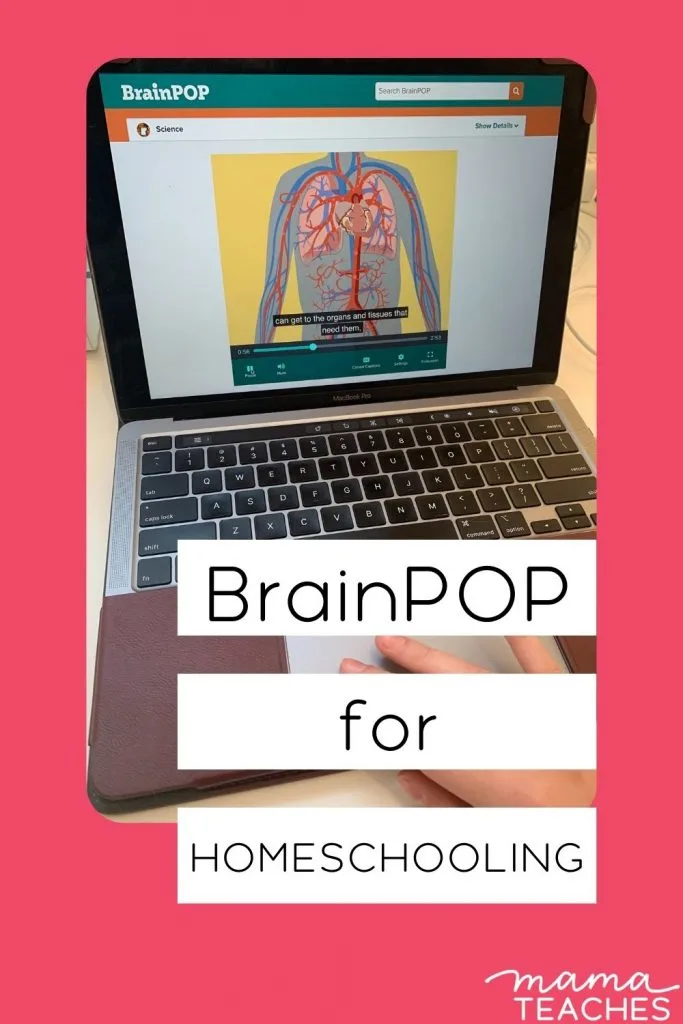 Adding BrainPOP to Your Homeschool
BrainPOP is one of those supplemental resources that can be used for all of your core subjects and then some! It makes a great addition to any homeschool curriculum.
Find out more about specific pricing and discounts for the different plans over at BrainPOP!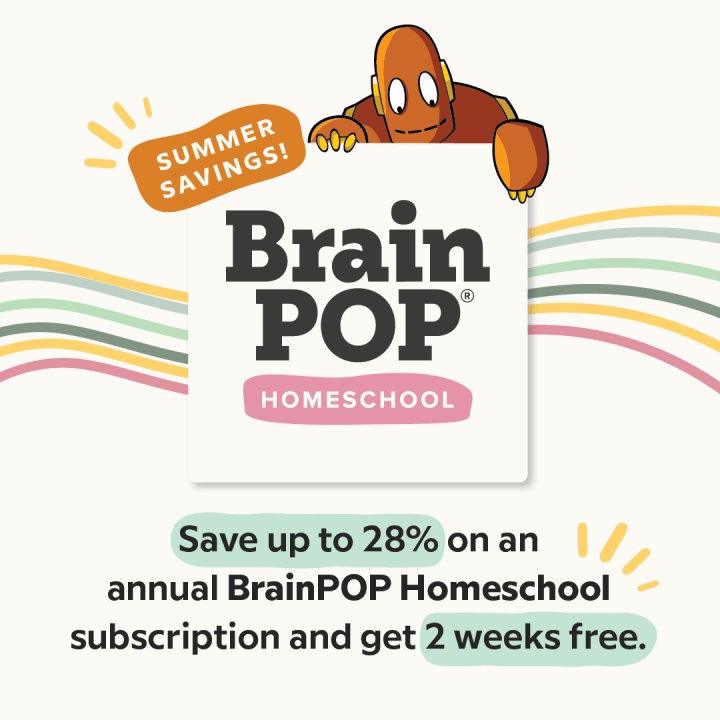 What's your family's favorite BrainPOP video? Share with us in the comments below!
YOU MAY ALSO LIKE…