They are with you in the classroom, learning and helping, and now you want to send them off with a thank you and a gift.
What's on their list?
Check out these 13 terrific gifts for student teachers.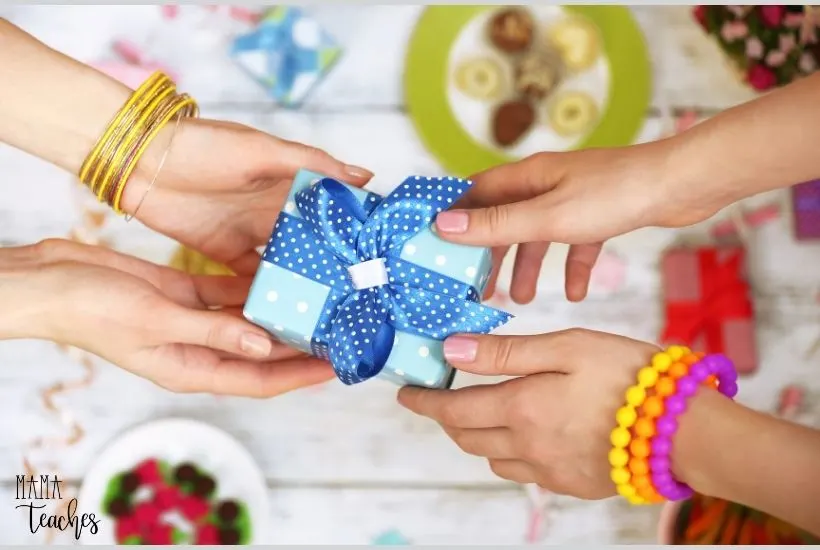 This article contains affiliate links to things that you might like.
13 Student Teacher Gifts
From practical to sentimental to a little mix of both, these student-teacher gifts are sure to delight.
Don't worry!
They won't break the bank either!
Memory Book
This is a heartfelt gift that the students can help you prepare.
Ask each student to write a note or share a memory of your student teacher.
Fill the book with these notes, drawings, or sayings, and add pictures from the year as well.
This will be your student teacher's first (but not last!) teaching keepsake.
Supply Basket
It's a truth universally acknowledged: all teachers buy supplies.
Why not start your student teacher off with a basket chock-full of these practical items?
You can send home a list and ask each student to bring in one item, whether it is a box of dry-erase markers or a pack of stickers.
Consider buying some for students who don't have the means to purchase their own for the student-teacher.
That way everyone can contribute.
Add some homemade cards from the kids and–voila!–teacher supply basket is done!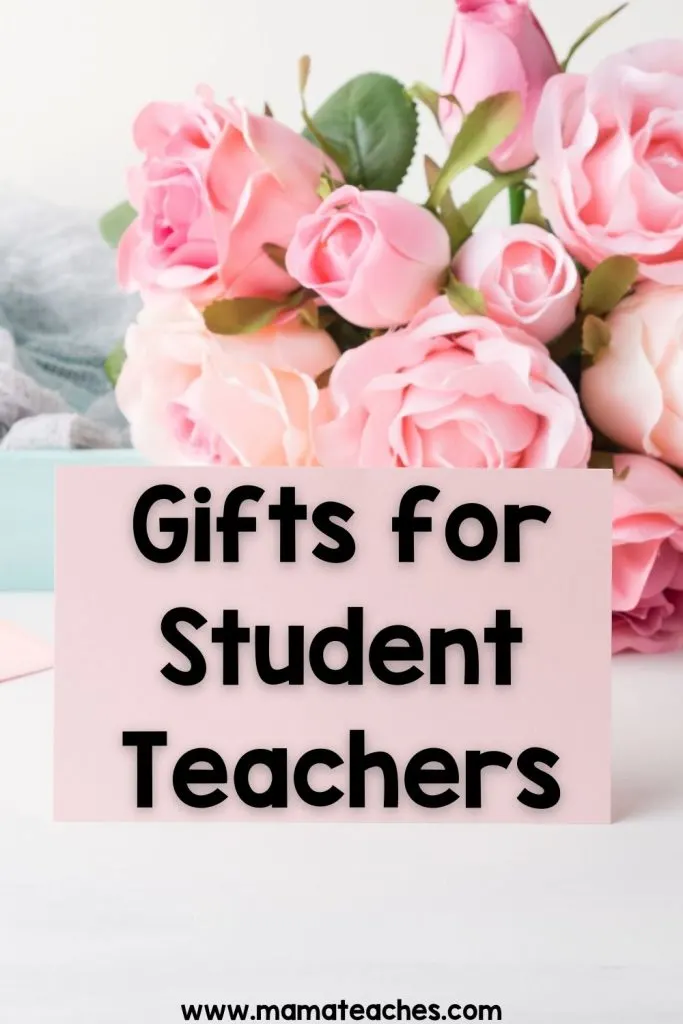 Gift Card
Oh yes, we all know the appeal of the gift card.
You can purchase one as a stand-alone gift, or add one to another gift on the list.
Consider a gift card to a teaching supply store, Amazon, or an office supply store.
Another great gift card? Get one for Teachers Pay Teachers!
Book Basket
Every great teacher has a stash of appealing books for students to read.
Why not raid the Scholastic catalog for some $1 books and fill a basket for your student teacher's future reading center?
Rolling Cart
This is a similar idea to the supply basket, but instead of a basket, put the items in a rolling cart.
You can add the teacher must-haves like disinfecting wipes, dry erase markers, Kleenex, zipper baggies, and tasty snacks.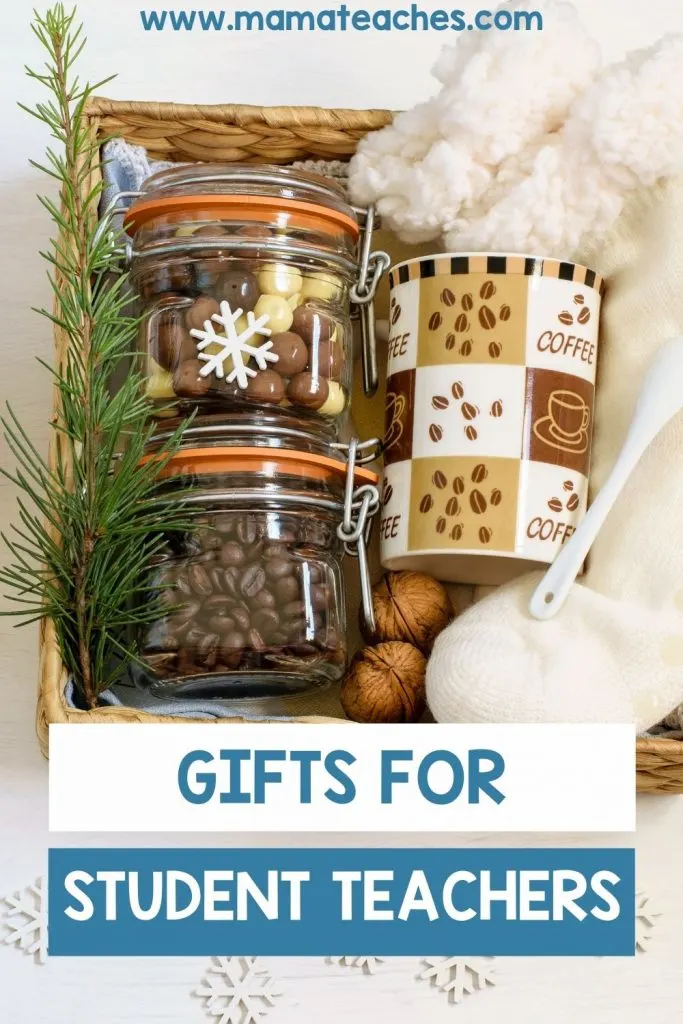 Teacher Survival Kit
This is a spin on teacher supplies because you include the items you would keep in your desk drawer: nice pens, Tylenol, chocolate, duct tape, bandaids, and Starbucks instant coffee packets. Pack them in this adorable pouch.
Every teacher has a quality tote.
Why not send your student teacher off with a tote with a sweet saying?
You can fill the tote with notes from the kids, supplies, or a gift card.
Letter of Recommendation
This practical gift is a godsend.
Write your student teacher a glowing letter of recommendation.
You can even have the kids work on one, writing a future principal telling that person to hire the teacher.
Coffee and Tea
Caffeine is a teacher's lifeline.
Buy a cute mug or insulated cup (this one holds 24 oz) and include a bag of coffee or packets of tea.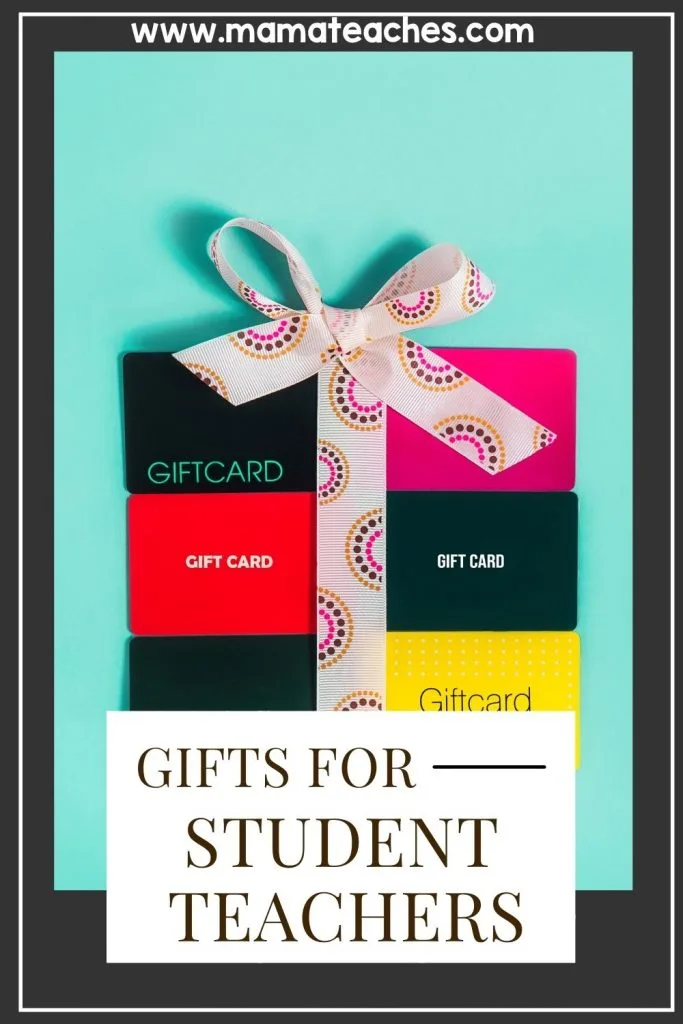 Lamp to Light the Way
You can always buy a gift that is both useful and symbolic.
Teaching is hard work, but it is impactful.
You can give a desk lamp with a note to remind your student teacher that he or she may be the one source of light in a child's life.
Support Chair
Another option for the sentimental and practical combo gift is a chair to remind your student teacher that he/she will be a support to students (or that he/she is supported).
You could even decorate the chair with inspirational messages or advice, or have the students put their painted handprints on the chair.
Or forget the sentimental side and go for strict comfort; try this faux fur cozy chair.
Alternative Seating
You can equip your student teacher with some alternate seating options for his/her future classroom.
You could gift wiggle seats, stability balls, bean bag chairs, or carpet squares.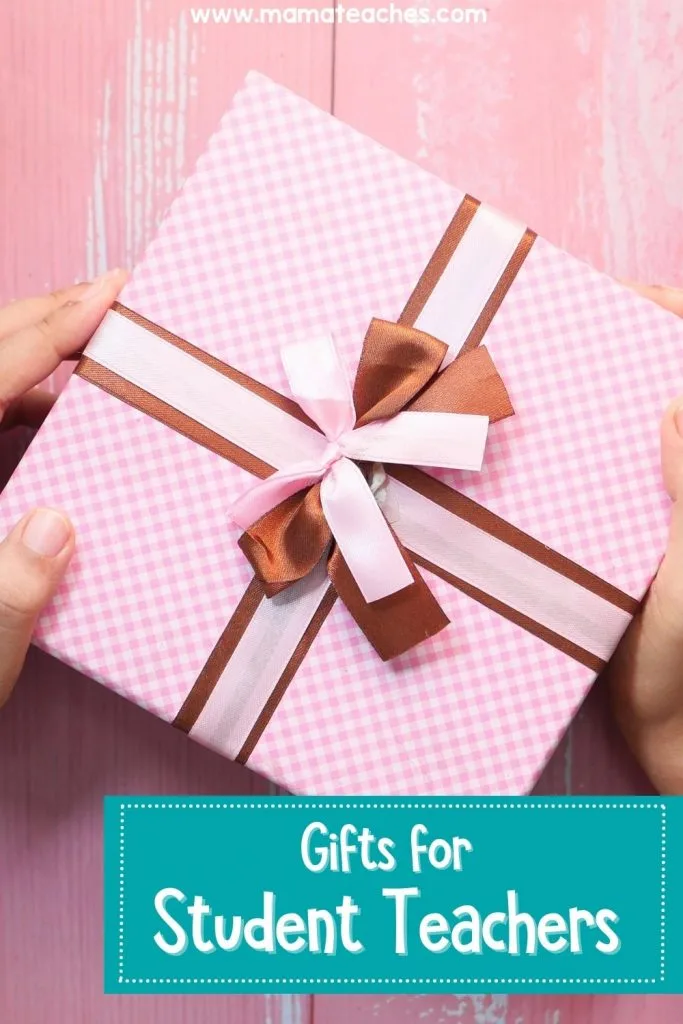 Teacher Planner
Every teacher needs a place to plan.
What is your favorite planning book?
Gift your student teacher the same one.
You could also include your favorite professional development book.
Buying Gifts for Student Teachers
You don't need to spend a million dollars.
A great gift for a student-teacher is from the heart.
Whether you opt for the practical and purposeful gift, the sentimental and memorable gift, or a little bit of both, your student teacher will leave your classroom both touched and inspired.
You May Also Like: