Don't be a grinch!
Have some tasty Grinch Celery with your kids!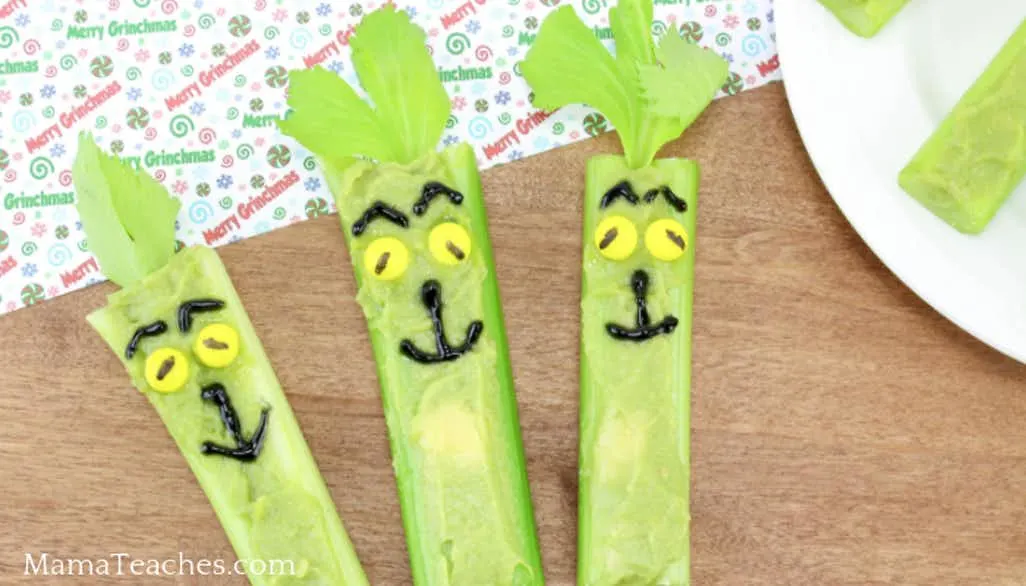 This article contains affiliate links to things that you might like.
Easy Grinch Food
Grinch food ideas are so much fun!
Not only are they festive, they tend to be absolutely delicious.
This Grinch-inspired celery snack is healthy, kid-tested, and mom-approved!
You might also want to check out this colorful Grinch slime recipe to make at your next Grinch Christmas party too!
It's a blast to make.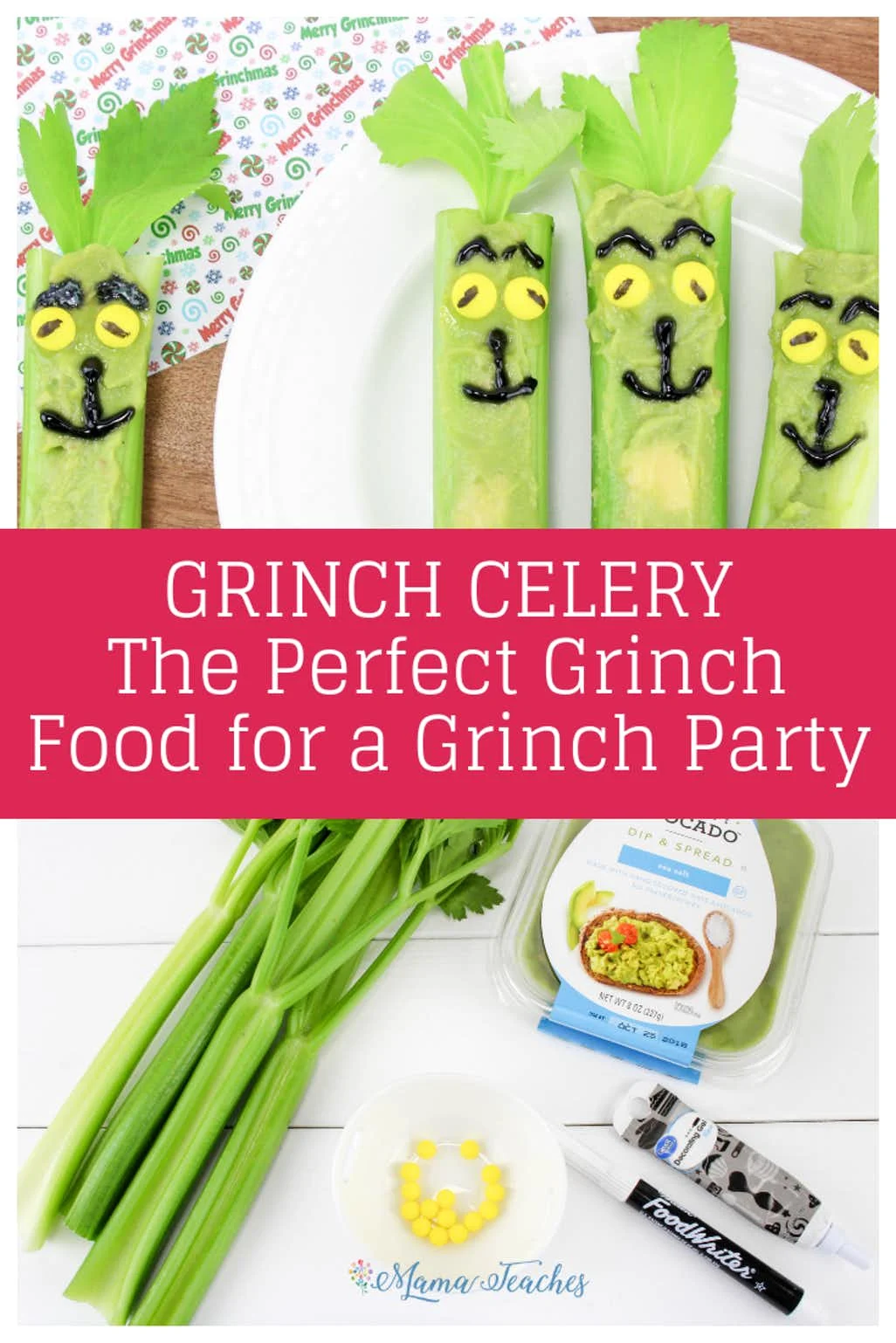 This article contains affiliate links.
Grinch Food – Grinch Celery
Grinch Food Ingredients
Celery
Guacamole (homemade or store bought)
Yellow Candy Balls
Black Decorating Gel
Black Food Writer Pen
​
How to Make Grinch Celery
Cut celery into 2-3 inch pieces. Save some of the celery leaves for the hair.
Spread the guacamole on each piece of celery and insert a celery leaf on the top.
With the black food writer pen, draw eyeballs on the yellow candy and place 2 eyes on each piece of celery.
Then, with the black decorating gel, draw on eyebrows, nose, and a mouth.
Enjoy this fun, healthy snack!
​