Say goodbye to creepy crawlies and hello to healthy hair spray!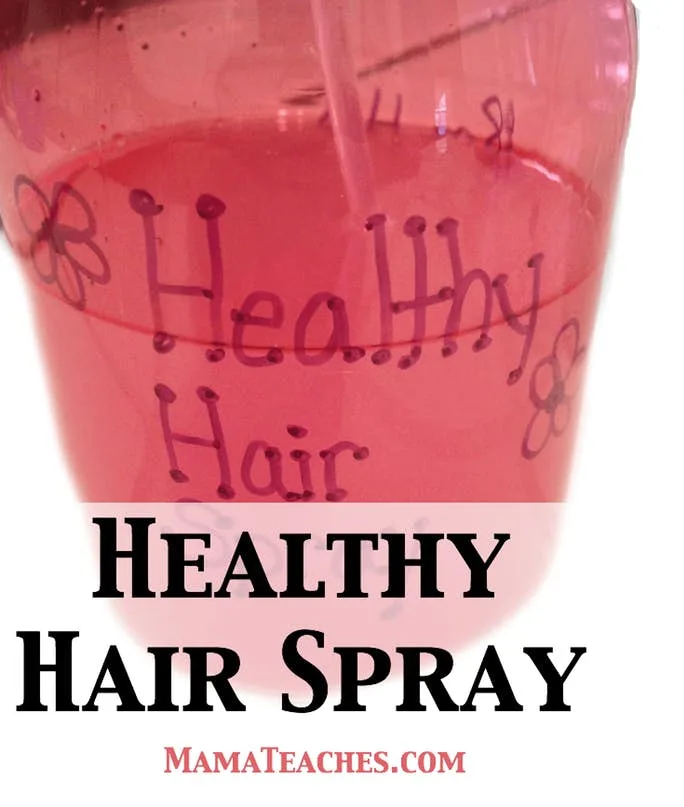 This article contains affiliate links to things that you might like.
When the youngest performed in the Nutcracker last week, I was immensely proud and unnaturally freaked out that she had shared someone's brush and hair bands.
I think it stems from the time I was little and tried on a hat at a department store and ended up bringing home some extra little critters in my hair.
It.
Freaks.
Me.
Out.
So, instead of worrying (too much), I bought a spray bottle from the dollar store and whipped out my essential oils to make a Healthy Hair Spray.
I love the smell of it and the fact that it helps to support a healthy, happy head of hair.
It's also super simple to make, all-natural, and did I mention it helps support a healthy head of hair? 😉
Here's how to make it:
Healthy Hair Spray
Spray bottle
8 oz of water
20 drops Young Living* Lavender Essential Oil
20 drops Young Living Rosemary Essential Oil
20 drops Young Living Melaleuca alternifolia Essential Oil (Tea Tree)
Fill the spray bottle with the water and then add the essential oils.
Shake thoroughly before spraying on the hair.
We apply it before the kiddos go out to their activities.
Read more about our Oily Homeschool Way of Life here and check out some of the other things we use essential oils for in daily living.
*All essential oils are not made equally.
We only use therapeutic-grade Young Living Essential Oils with the Seed to Seal Guarantee and while we feel comfortable with them, please do your own research about safety and make the decision that will be best for your family.