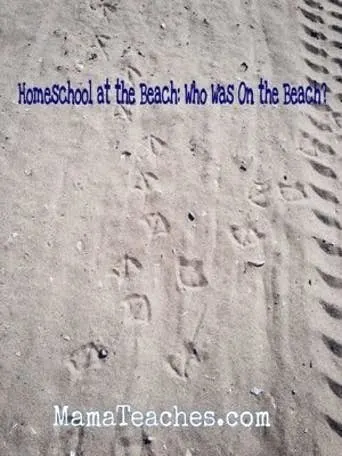 This article contains affiliate links to things that you might like.
It's our favorite week of the entire year.
Despite being "done" school, we always seem to sneak learning into our trip.
One of the ways we do it is by playing a game to try and identify the tracks and prints we see on the beach.
Who was on the beach?
The best time to play is early in the morning when the lifeguards arrive at their stations.
As they're setting up their flags, take a stroll and try to find as many different prints in the sand as possible.
Look at different tire tracks, sea gull prints, shoe prints, and crab tracks.
Who belonged to each?
Were they large or small?
Why are the tire tracks different?
Why are some strides (great vocab word) far apart and why are some closer together?
After you've investigated and made inferences about who was on the beach based on the clues you found, sit back and watch as new prints and tracks appear throughout the day.
And don't forget to reapply your sunscreen!