Homeschooling is hard, but homeschooling with dyslexia is even more challenging.
Thankfully, there is a homeschool dyslexia curriculum that can help.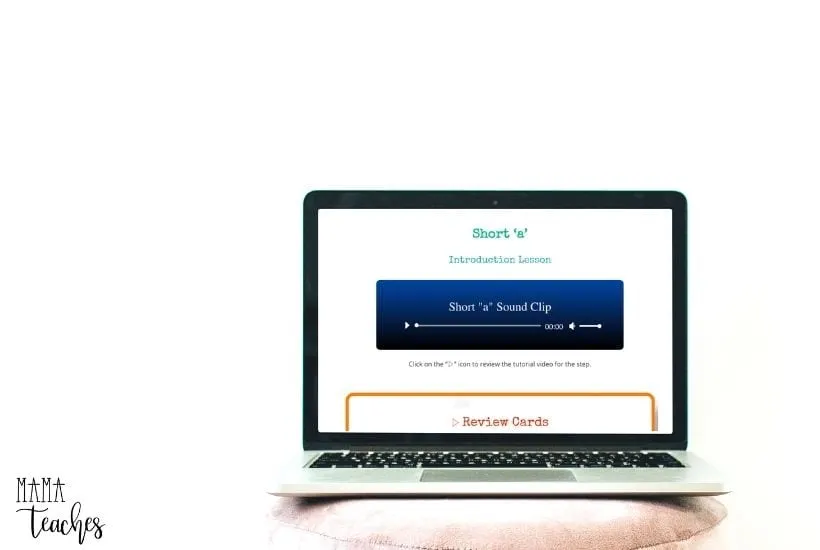 This article contains affiliate links to things that you might like.
Homeschooling with Dyslexia
My oldest son has dyslexia.
He was diagnosed while he was in third grade and started receiving Orton-Gillingham based intervention that year.
We were homeschooling at the time and the onus to provide that instruction fell on me.
I'm not going to sugarcoat it: It was really, really hard.
Even with my background as a teacher, I was not best suited to provide his reading intervention.
It was so hard in fact that we sought out a reading tutor even though it put a huge strain on our budget.
Since it wasn't sustainable we researched and found an online charter school in the region that used the same O-G-based program he was getting tutored with and enrolled him.
At the time, there were very few options for homeschool dyslexia curriculum and we did what we had to do.
When I discovered and had a chance to use and review PRIDE Reading Program this year, I instantly wished it had been available when my son needed it.
It would have changed the course of his education.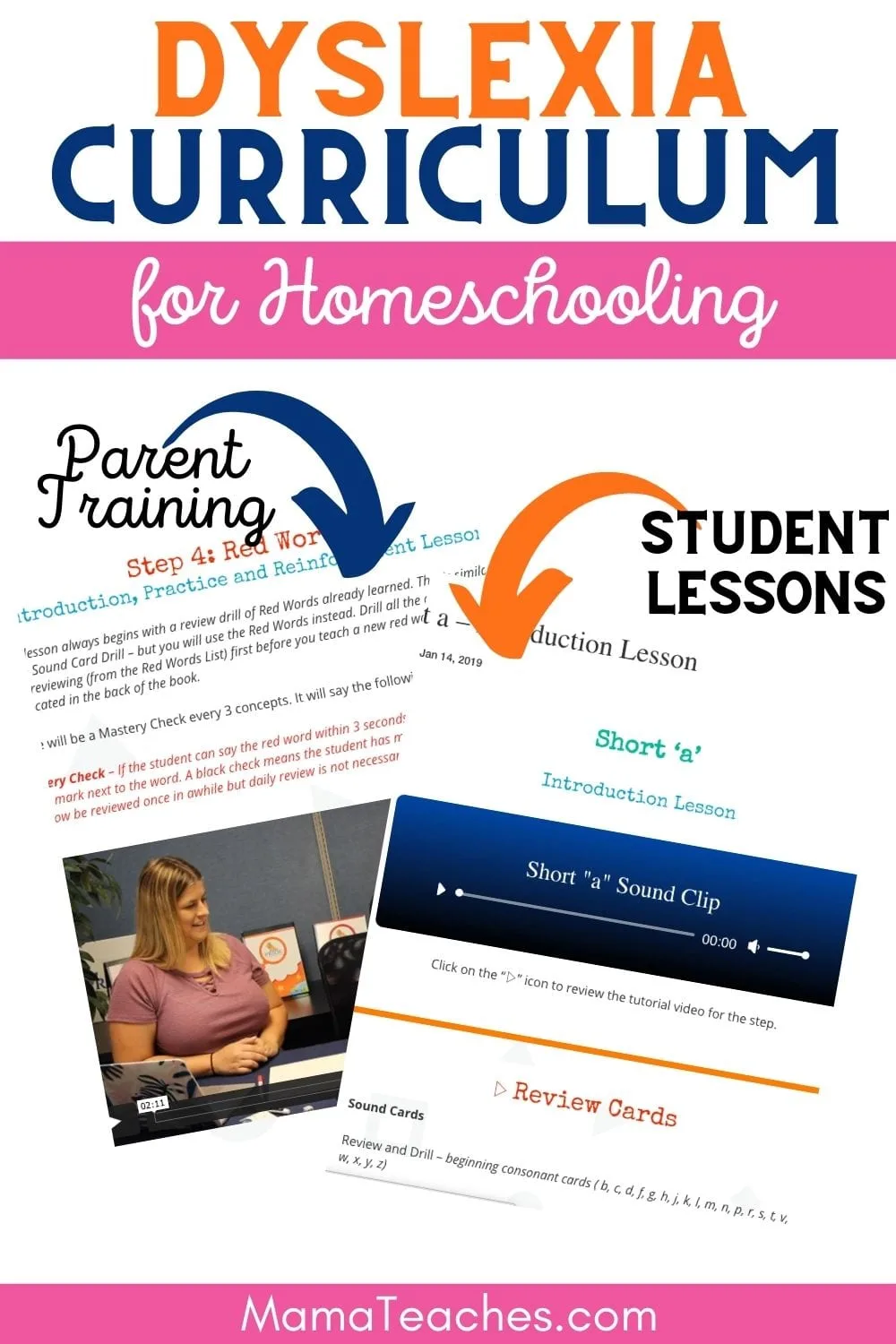 PRIDE Reading Program
There are a lot of reading programs that say they're great for dyslexia, but truth be told, there are few that actually are.
PRIDE Reading Program is one of those that lives up to its claims.
The reason?
They're an Orton-Gillingham based program.
What is Orton-Gillingham and Why Does It Matter?
The Orton-Gillingham approach is a structured, evidence-based approach to reading that provides multi-sensory instruction.
That multi-sensory approach is crucial for dyslexic learners because they need the hands-on component to help make the connections in their brains.
Teaching dyslexic students using an unstructured or non-multi-sensory approach simply doesn't provide the results that they need.
PRIDE Reading Program uses an Orton-Gillingham approach that works for kids with dyslexia.
Homeschool Reading Instruction and a Homeschool Dyslexia Curriculum
Let's be clear that with the PRIDE Reading Program you, the homeschool parent, are the one providing the instruction.
But don't worry!
PRIDE gives parents excellent training on the hows and whys and steps for using the program.
They are also available to help if you find yourself stuck or unsure of what to do next.
Their free unlimited support includes both email support and they give you their phone number if you would rather talk to someone!
You don't have to go it alone!
The fact that there is support and guidance (and the books are fabulous!) make a huge difference in being able to teach your dyslexic child how to read.
That was something that was sorely missing in the program that I initially tried with my son many years ago and which ultimately led to us outsourcing his intervention.
Had I had access to the materials and support included in the PRIDE Reading Program's Homeschool curriculum, I highly doubt that we would have used outside tutors or enrolled him in an online charter school.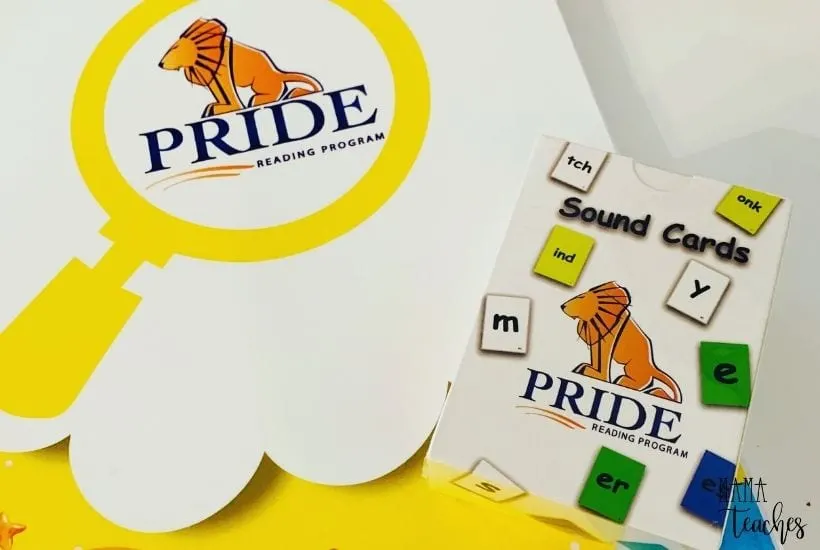 What's Included in the pride reading program
Each program kit comes with a variety of materials to help support students as they learn and progress with their reading skills.
We tested out the Yellow Book Program Kit – Level 1 and it included:
a Student Workbook
Online Teaching Guide
PRIDE Sound Cards
PRIDE Letter Tiles
the Whiteboard Activity Kit
Unlimited email and telephone support
As I mentioned earlier, the online teaching guide is fabulous and really makes you feel confident that you can teach your child with dyslexia to read!
Before selecting a kit, it's important to take the Placement Check Quiz to make sure you're ordering the correct kit.
Since it's important that the skills be taught in a consistent and structured way, if you choose a level that's too advanced for your child, he or she will be missing out on some of the foundational skills they need in order to move ahead.
Definitely take the quiz!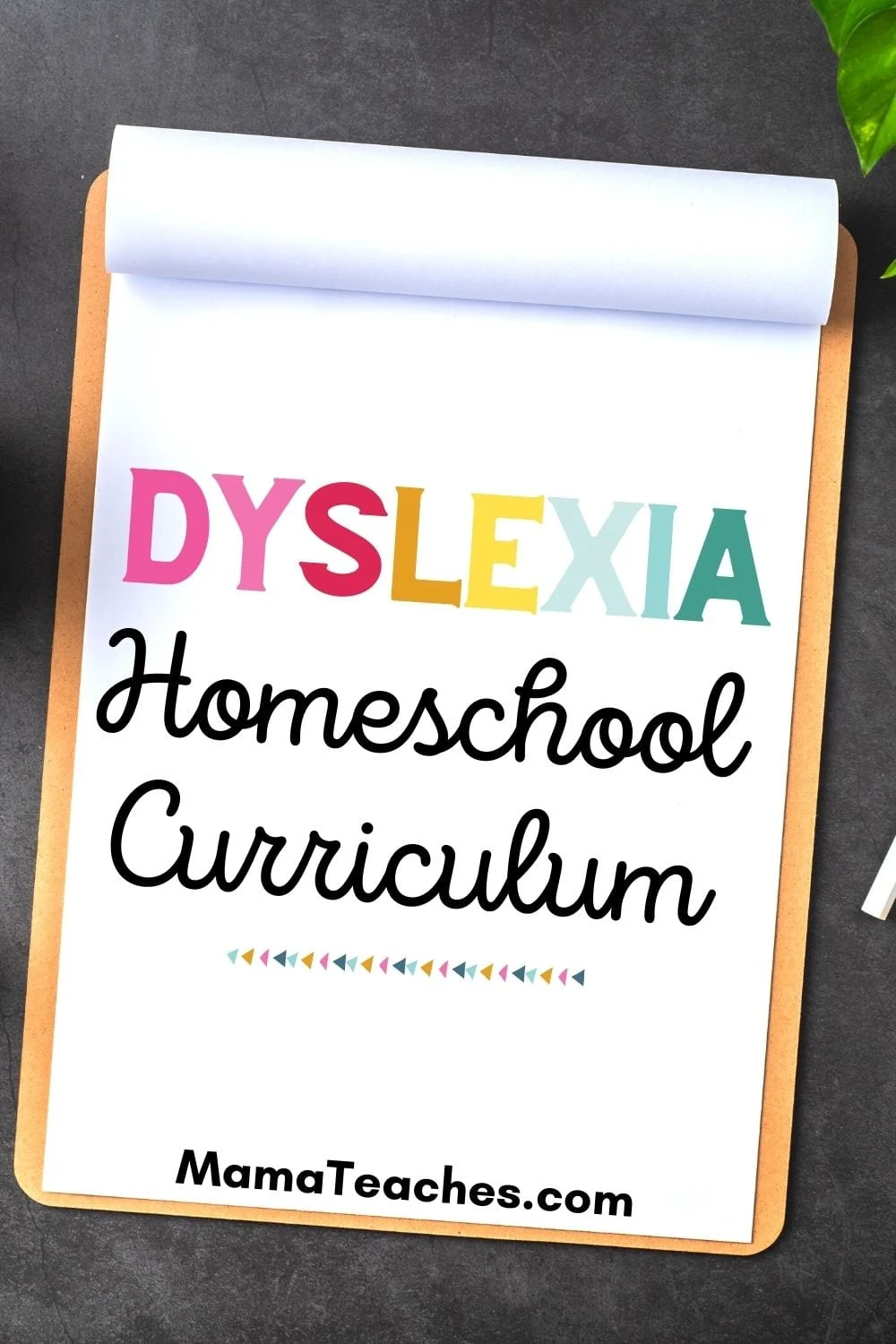 How the PRIDE Reading Program Works
The PRIDE Reading Program contains different skills that are taught over the course of three lessons.
the lessons are heavily-scripted – that means you do not need to worry about what to say or when/how to teach each skill.
In fact, it's very important to follow the script and do the program exactly as it's written and presented.
For homeschooling parents that's a huge relief because there is no need to plan, no need to research, and no need to second-guess that you're doing it right.
Just follow the program and it will work.
There are activities to work on fluency, dictation, comprehension, and more!
After the Reinforcement Lesson, students take a short quiz to make sure that they have mastered the skill.
If they don't score an 80% or above, it's recommended that they repeat the lessons to better comprehend the skill.
Remember, it's not a race to see how quickly your child can progress through the program or lessons.
Teaching a child with dyslexia to read is a marathon, not a sprint!
And, if you're someone who prefers watching video examples like I am, the Parent Training section provides ample video samples to see exactly how to teach the program.
It's just another example of the amazing support that PRIDE provides for parents and homeschoolers.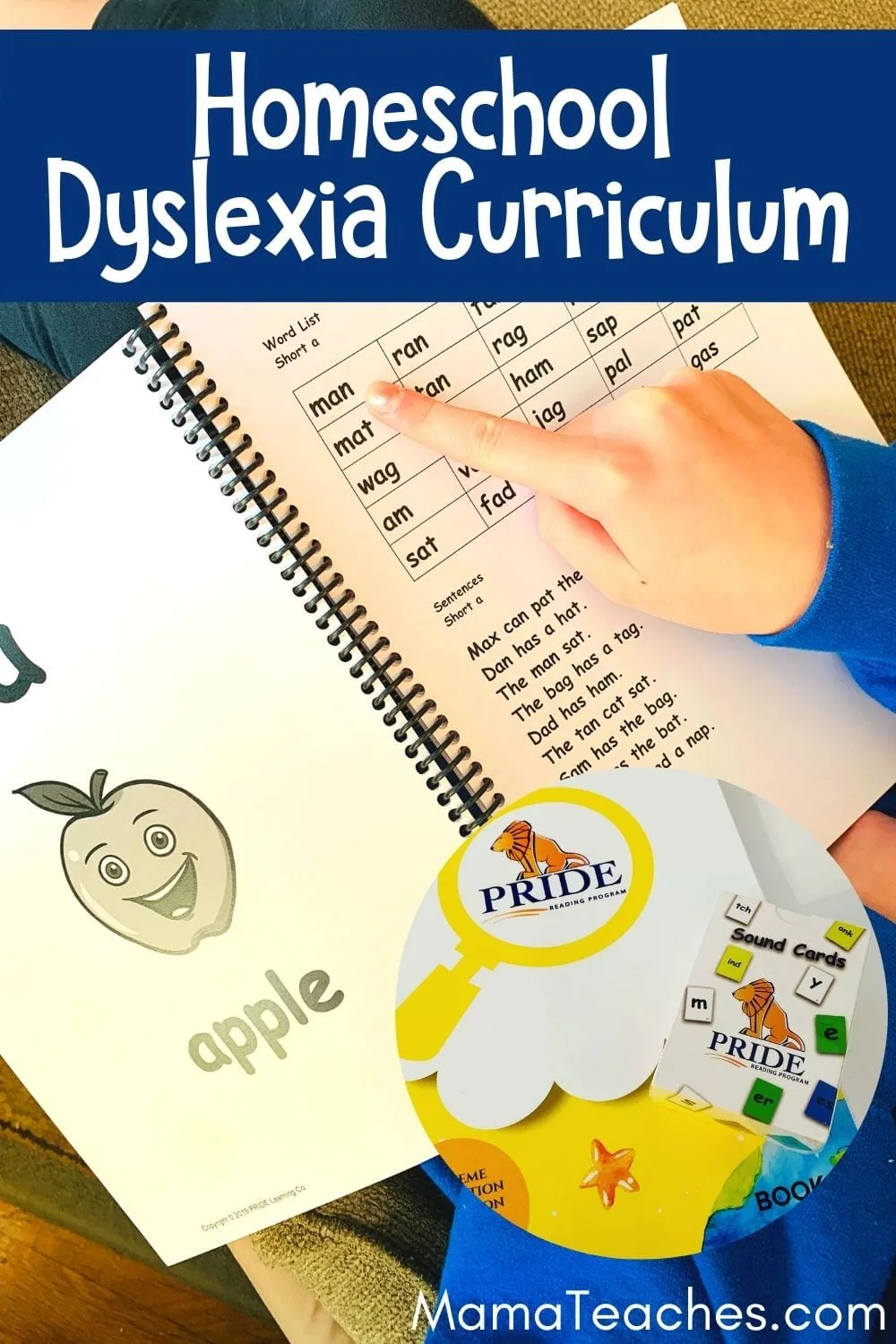 The Final Word on the PRIDE Reading Program
There are so many options parents have these days for homeschool reading programs, but there are few that really address the needs of dyslexic learners.
PRIDE Reading Program does.
It's a homeschool dyslexia curriculum that actually works and works well.
While my son has now since graduated high school and mastered assistive technology and completed a different O-G based program years ago, he looked the PRIDE program over as I was working with it and said, "Mom, this would have been such a huge help for me when I was younger. It's how I learned to read, but you could have been the one who taught me and I wouldn't have needed tutors."
I agreed.
PRIDE Reading Program is the first program I have had experience with where I left the training completely confident in my ability to teach an O-G based program.
For us, it would have changed the course of my son's education.
For you, it can change the life of your child.
You Might Also Like…