It's back to school time and that means homeschool is starting!
Check out these fun first day of homeschool ideas to memorably usher in the year!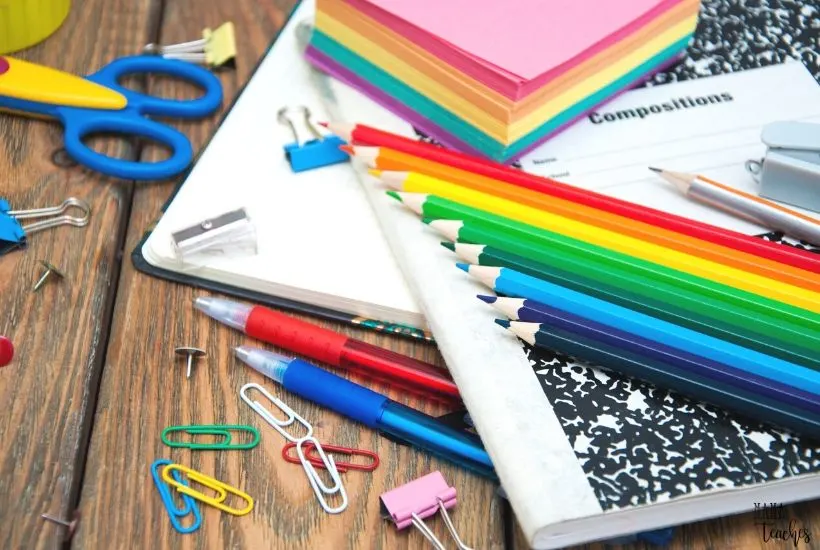 This article contains affiliate links to things that you might like.
First Day of Homeschool
You've been preparing curriculums, reading all the blogs, and now the day has finally come.
It's the first day of homeschool!
Suddenly you're wondering, where do I start?
No worries, I've got you covered in this list of fun ideas to do on the first day of homeschool.
10 First Day of Homeschool Ideas
1 – Release the School Schedule.
Embrace the flexibility that homeschool offers right from the start.
While homeschooling is meant to be taken seriously, it doesn't mean you can't enjoy it.
Sleep in a bit before starting the first day of class or pick a day like Wednesday or Thursday to begin.
You can also start by making a special breakfast to pump up morale before you jump into teaching.
This will put a good taste in their mouths (literally!) and fuel them to start their day.
Allowing a bit of flow goes a long way and sets the stage for a more relaxed year.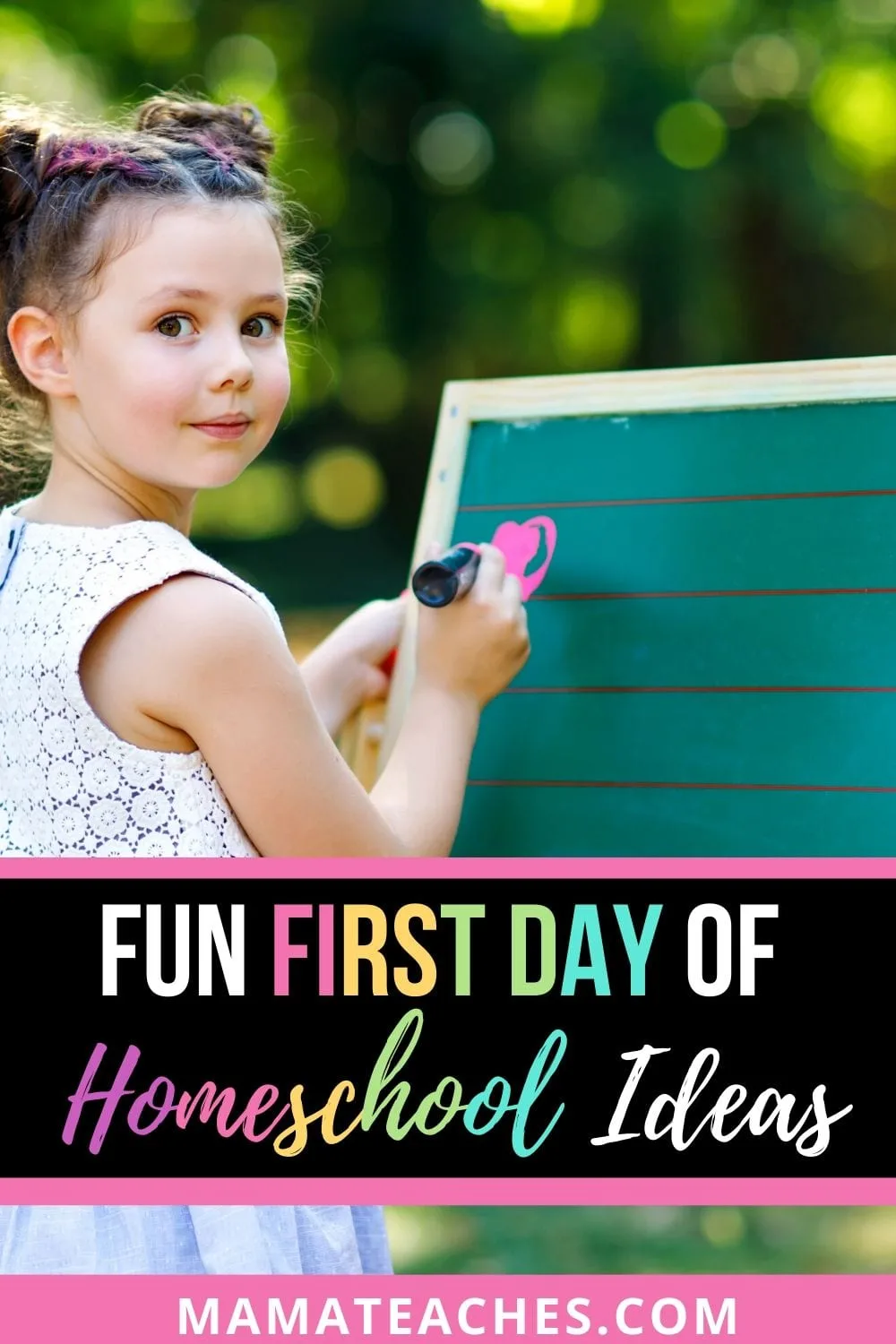 2 – Back to School Shopping
While you can absolutely get things prepared and do your back to school shopping ahead of time, it feels a bit rebellious and fun to do it on the first day.
Buying new school supplies is always such a weirdly satisfying experience.
There is something simple yet exhilarating about getting new school supplies.
I'm sure I'm not the only one who is thrilled to get a brand new notebook!
Take your child out to get some fresh notebooks, folders, and, of course, a new pack of crayons!
You don't need to spend much but this definitely creates an air of excitement surrounding the upcoming school year.
3 – A Subject Tasting
Let go of the pressure of teaching every subject on the first day.
Instead, try a "subject tasting" where you talk with your kids about the subjects you're excited for them to learn and explain to them the details of the routine you will have them on.
This is the perfect opportunity to get their input as well!
Ask what they'd like to learn, what they are worried about, and how they would like to learn.
Their answers may surprise you!
You want this to be something they look forward to.
If you ever experienced the first day of public school then you'll remember the dread of getting stuck with teachers who actually assigned homework right out the gate.
Don't be that homeschool mom.
Ease them into this new routine as it will take some adjustment – for all of you!
4 – Experiment
Start the year off with a bang – a science experiment bang, that is!
Doing something interactive with your child on their first day will keep them excited about what's ahead.
This is a fantastic way to transition them from that summer break into doing school work.
Just pick an age-appropriate experiment and give it a try.
The classic At-Home Volcano using vinegar and baking soda will leave your child eager to jump into the new school year!
You can also make music with glasses of water by filling them to different levels, dipping a finger in and circling the rim of the glass.
If experiments aren't your thing, you can also start the day with a creative project like decorating a name tag, designing a homework folder, or even having them fill out an "All About Me" page (these are great keepsakes!)
For more ideas, you can check out a variety of activities right here at MamaTeaches!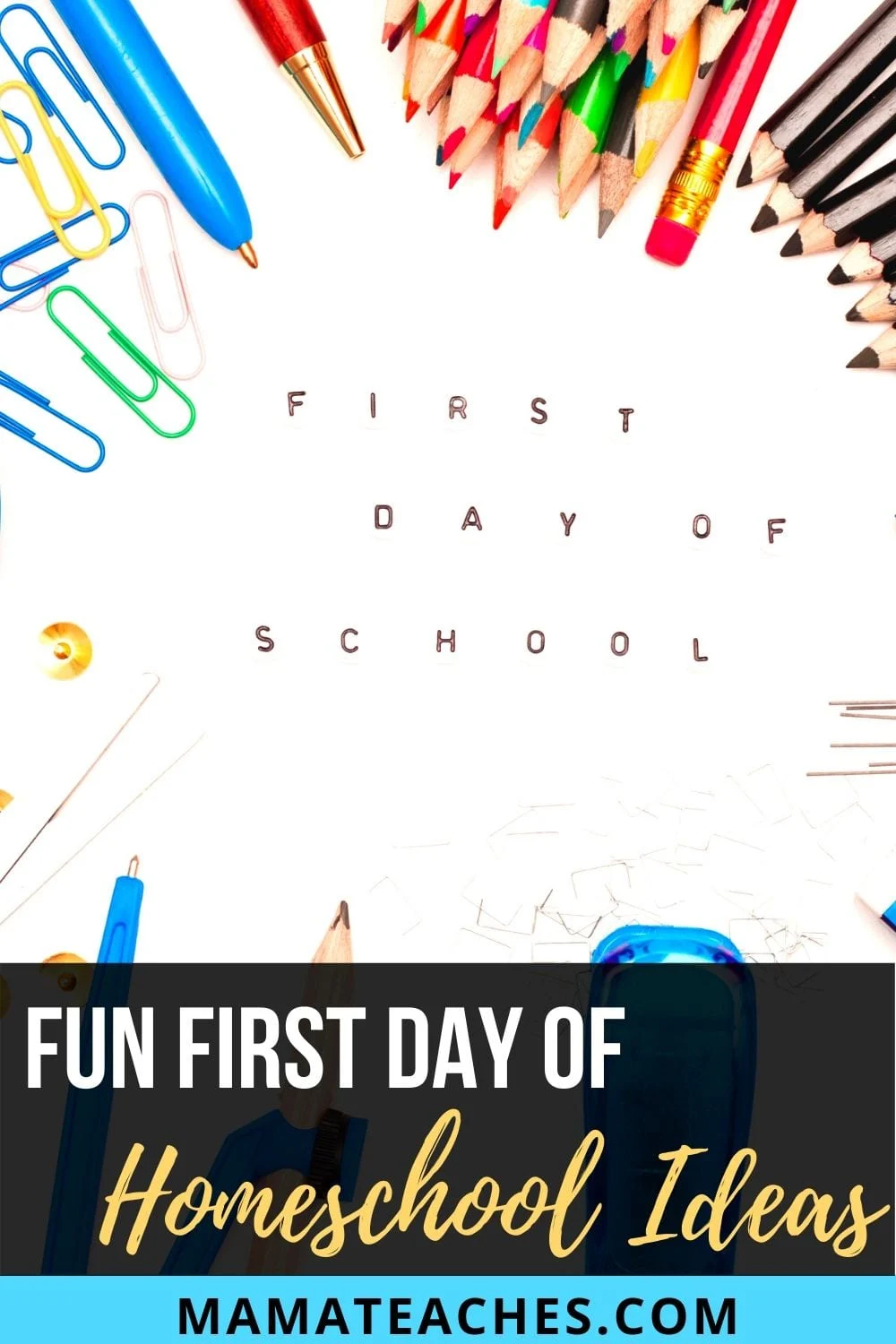 5 – Take Pictures
You didn't think I was going to leave out taking first day of school pictures, did you?!
No way!
It's one of our favorite traditions and the kids look forward to them (despite their complaining – ha!).
These are times you'll want to remember so snap away!
Take First Day of School photos to hold onto these little moments because they're going to go by in a flash.
Let your kids pick out their first day of homeschool outfits and create a "First Day of Homeschool" sign before snapping pics.
It's an easy way to make them feel really special and, if they're transitioning from public schooling, it adds a bit more "normalcy" to the first day of school experience.
6 – Take a Field Trip
What's more fun than a trip?
The first day of school is the perfect time to visit a museum, the zoo, or if you need to social distance, the beach! While everyone else is hunkered down in the classroom, you get to start the school year with an out-of-the-box experience.
A field trip is interactive, engaging, and definitely going to thrill your child.
You can even create an easy scavenger hunt to ensure the kids really absorb what they're seeing.
(Hint: THIS is what I call sneaky homeschooling, because the kids think it's a game to find the items on their lists but it's actually a way to get them reading, observing, and learning!)
Have them write down or tell you 10 facts they learned on their trip or draw a picture about their favorite part of the exhibit when they get home to make the trip feel more like concrete learning.
7 – Brain Breaks
Make sure to give your kids (and yourself!) some time to adjust.
Homeschool is meant for flexibility so it's more than okay to let your child pause and recharge (it's great for you as well!) throughout the day.
Special first day of school snacks like homemade ice cream sandwiches never hurt either.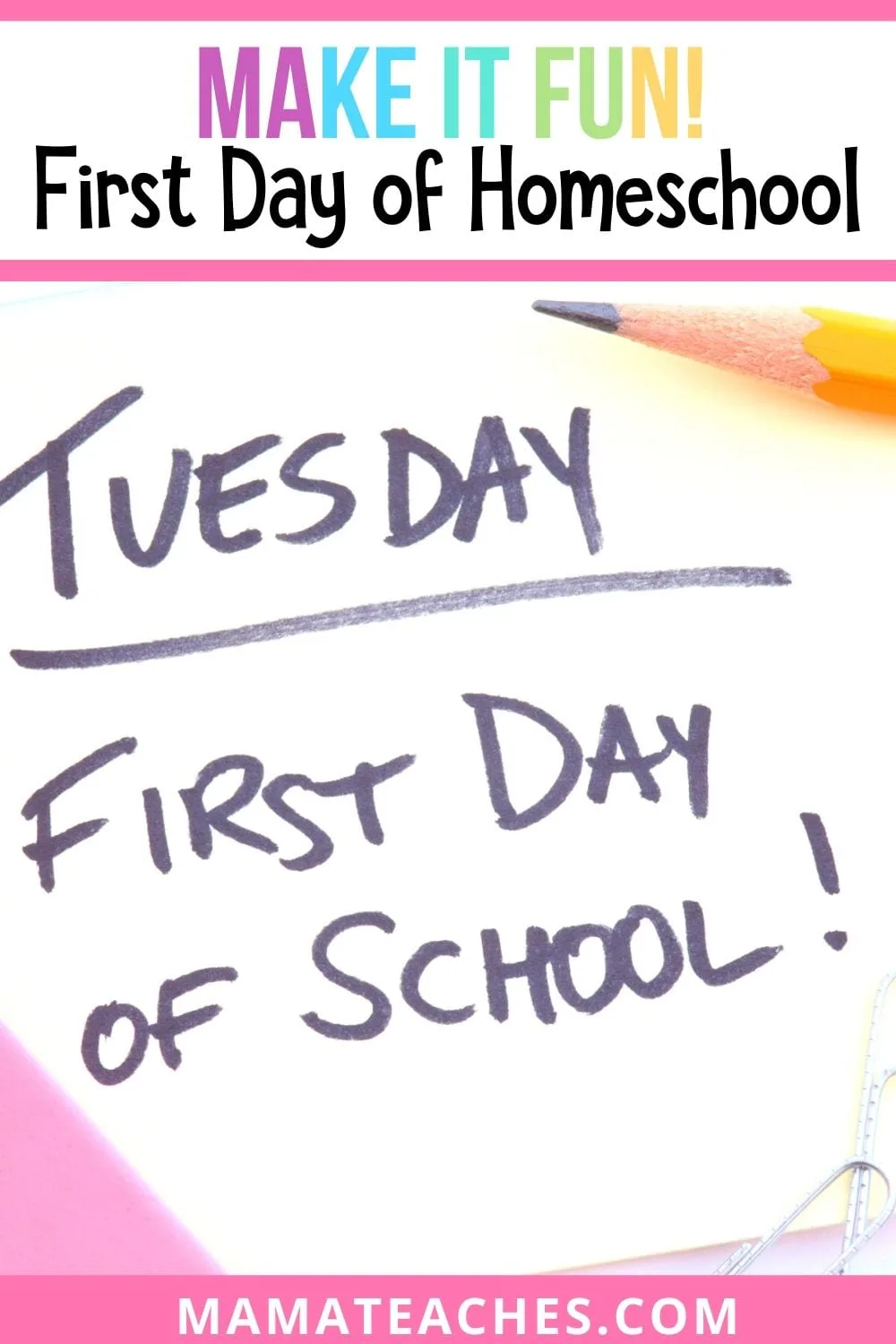 9 – First Day Obstacle Course
Another fun, active way to start the school year is with an obstacle course.
If you're inside you can use blankets, pillows, toys, and furniture to create an interesting path.
Outside, you can use nature, cones, buckets, chairs, and more.
The purpose?
To get out some nervous energy, create some memories, and to reinforce that this is not typical, sit-at-your-desk-for-6-hours schooling.
9 – Fill-in-the-Blanks
Make your own fill-in-the-blank question story!
It's not only fun but helps with comprehension skills and vocabulary.
Using the context clues of the sentence, kids get to give suggestions on what word would fit best.
It gives you a chance to see what they know so far in terms of grammar and get insight into their thought process.
Of course, it's always okay to just let them be silly!
10 – Trust Yourself
Above all, trust yourself on the first day of homeschool and every day after that.
You are doing this because you love your child and want to give them the best.
So get creative!
Use what you know makes your little one happy, explore new things, and have fun with these new experiences.
No one knows them better than you do so release your self-imposed restrictions and worry.
You can do this!
Feel free to comment with your First Day of Homeschool experiences or how these tips may have helped you.
I'd love to know how your first day goes!!
You Might Also Like: