There is no better time of year for snowman activities than the winter season. Join us, as we get creative with a few super awesome snowman crafts for kids.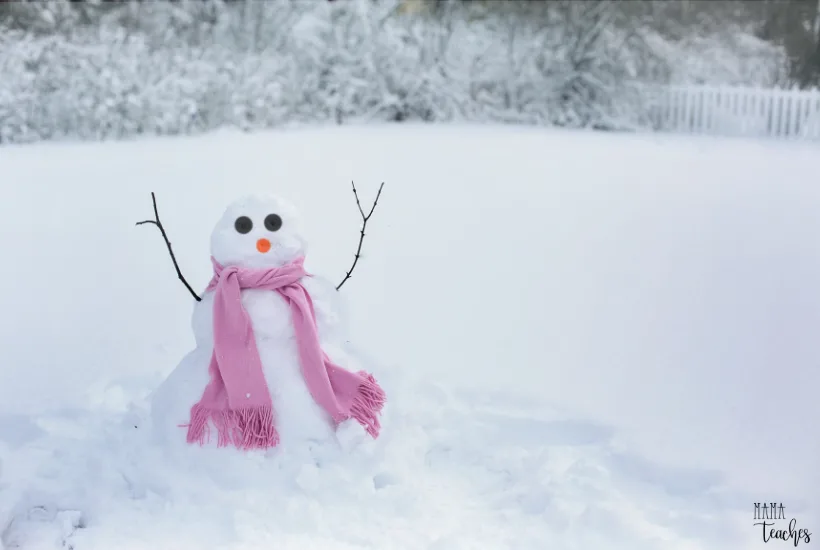 Snowman activities for preschool and kindergarten
This trio of snowman activities gives young children a creative outlet providing both hands-on learning and sensory play. So, why wait? Let's get started!
Clothespin Snowman activity
Turn those plain old clothespins into adorable little snowmen! This quick and easy craft is a perfect snowman activity for kids in preschool and kindergarten.
Supplies:
Wooden Clothespins
White Paint
Mini Orange Pom Poms
Yarn (different colors)
Black Marker
Glue
Scissors
Directions:
Paint the clothespin white and let dry. Cut a piece of yarn for the scarf and tie around the clothespin. A dab of glue on the knot will keep it secure. With the black marker, draw the eyes, the mouth, and the buttons down the snowman's belly. Finally, glue one mini orange pom pom for the nose to complete the clothespin snowman!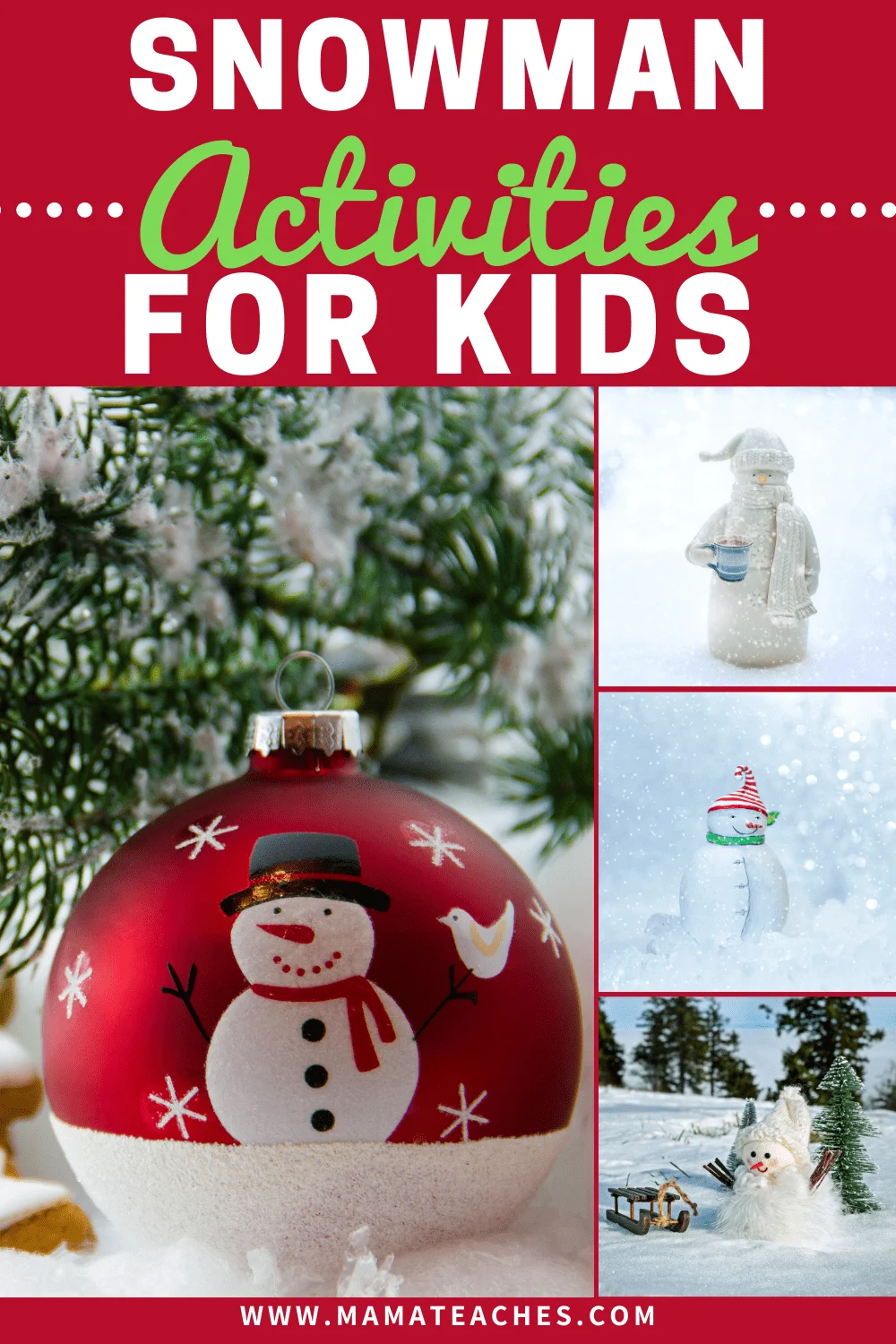 Snowman Meltdown
Take advantage of a snow day with this fun science experiment that is great for young learners. Build the snowman up, and then watch the snowman meltdown!
Supplies:
Fresh Snow
Perler Beads
Buttons
2 twigs
Yarn or ribbon
Baking Soda
Vinegar
Bowl or Shallow Bin (to catch the melting snowman)
Directions:
Add some baking soda to the fresh snow. Make a snowman with the fresh snow baking soda mixture. Add the eyes, nose and mouth with the perler beads. Stick a twig in each side for arms. Place buttons down the tummy and tie a piece of yarn or ribbon around the neck for a scarf. Next, simply add vinegar to create a fizzy reaction, and watch the snowman meltdown. How cool is that?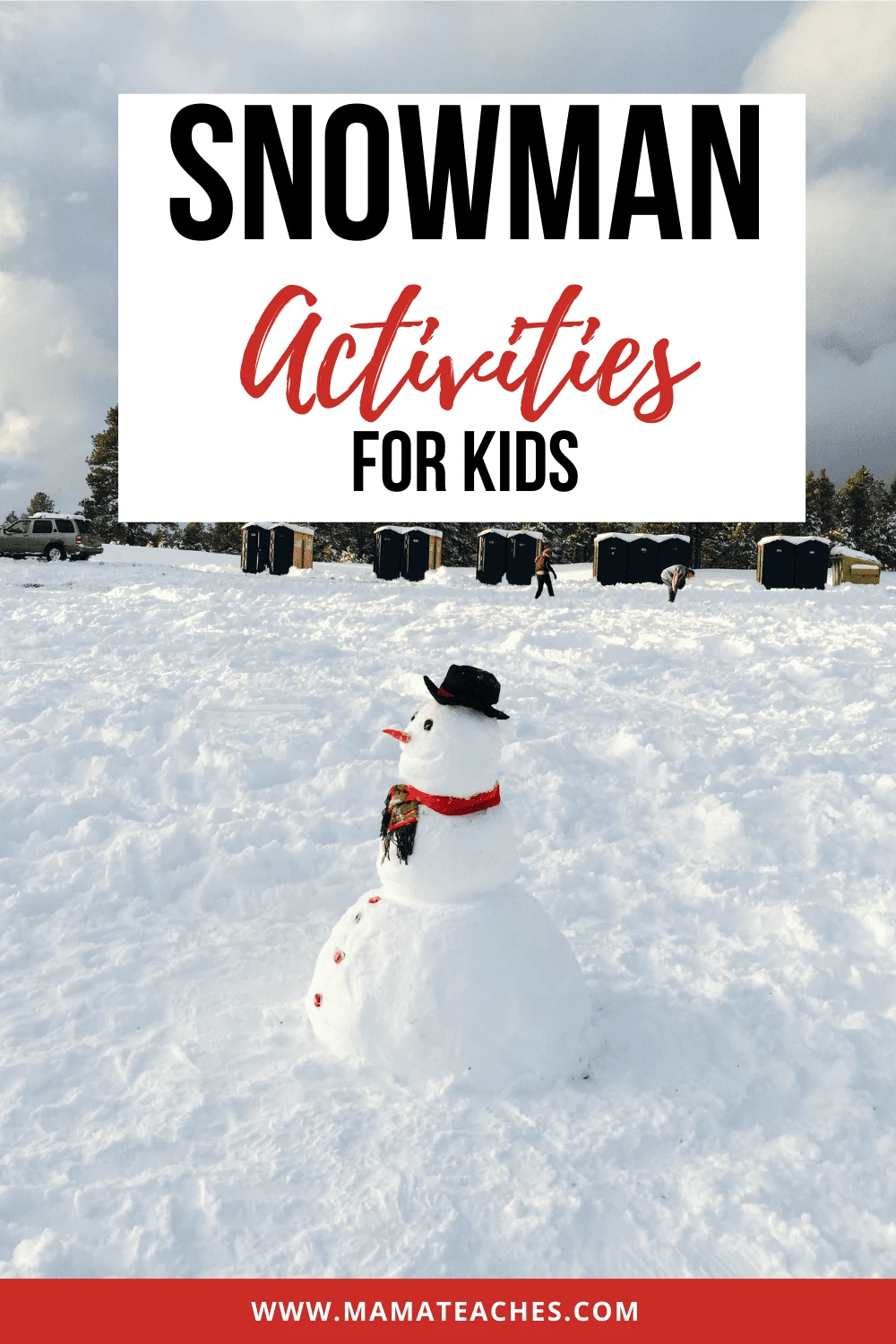 Snowman Sensory Bottle
The magic of this snowman sensory bottle is a perfect activity for little ones. Watch as children laugh and learn with their new sparkly snowman friend.
Supplies:
Plastic water bottle
Water
Fine Glitter
Black Sharpie
Orange Sharpie
Light Corn Syrup
Ribbon
Hot Glue Gun (optional)
Directions:
Fill the empty bottle halfway with warm water. Add glitter. Top off with the light corn syrup (Do not fill to the top. Space is needed so when it's shaken, the glitter can swirl around). Secure lid either by simply twisting the cap back on or hot gluing it on so it cannot be taken off. Next, draw the snowman on the bottle. Use the black sharpie to make the snowman's hat, face and tummy buttons. Use the orange sharpie for its nose. Tie a piece of ribbon around the bottle for the scarf. That's it! Hand it over for hours of snowman sensory fun!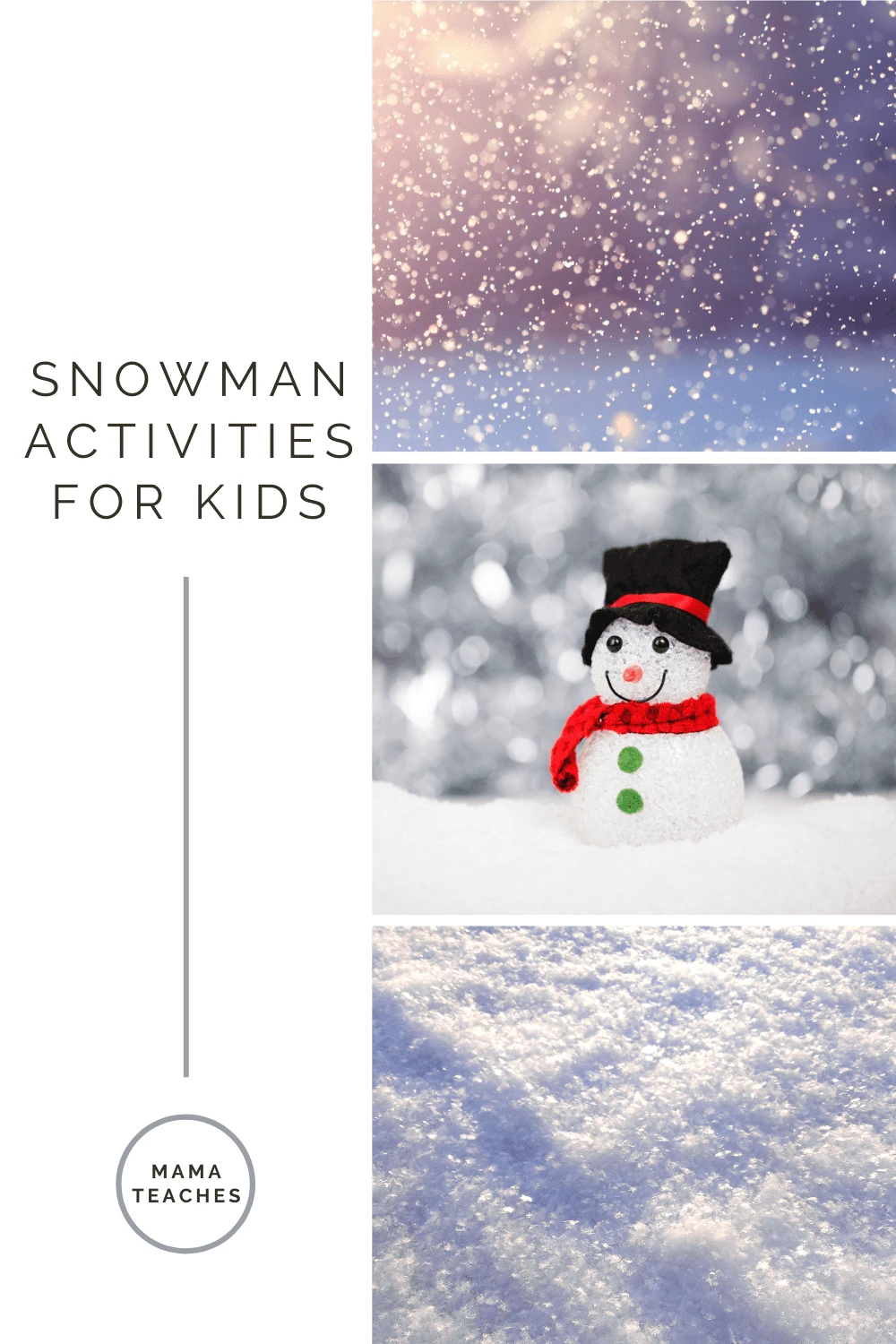 snowman activities for kids
These snowman inspired activities will bring a bit of wintery delight into crafting this season. Perfect for preschool and kindergarten-aged children, these projects that honor the traditional snowman are a wonderful way to celebrate wintertime!
You Might Also Like…