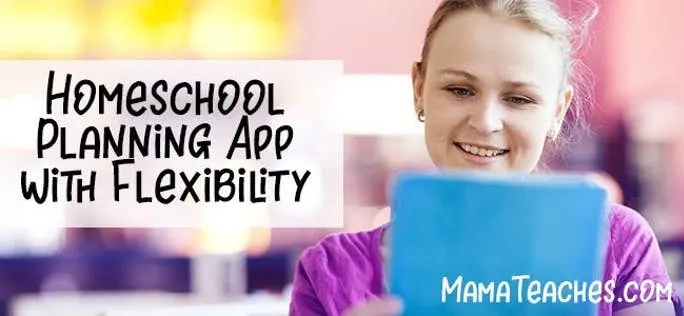 This article contains affiliate links to things that you might like.
You know the kind – dark green vinyl cover with weird light green pages…what is it with green and lesson planning?
Well, after a decade of homeschooling, I can honestly admit that that first planner was out the window within the first six weeks.
How it lasted that long, I don't know.
I knew there had to be something better.
I tried a bunch of different apps and websites.
Some I loved more than others, but all of them weren't quite right.
See, for us, flexibility in planning is key.
With three very different kids doing three very different curriculums, a one-size fits all approach doesn't work.
And as much as I loved when my kids would get ahead or we'd take a spontaneous park day, I loathed having to completely rearrange the entire schedule.
It almost made those flexible days off not worth it.
And that's sad!
I was compensated for my time reviewing this product/service and writing this review.
All opinions are my own.
Meet the Flexible Homeschool Planning App
So, when I was given the opportunity to review the idea for the Flexible School Schedule app, I was all in.
I knew what I would include if I was going to design the perfect flexible scheduler and I was hoping that this one would have it all.
The prototype mock-ups didn't disappoint.
The ability to track progress for state requirements? Check!
Scheduling that was based on assignments and lessons rather than hard dates? Check!
Tracking for each child? Check!
Ease of use? Check!
Portability (ie – I can check it from my iPhone when I'm awake at 2am)? Check!
Designed for different types of devices? Check!
Basically, it's everything I could dream up in an app for flexible homeschool scheduling and more!
I can't wait to plan our curriculum tracking based on tasks and assignments rather than hard dates.
It's going to be a lifesaver!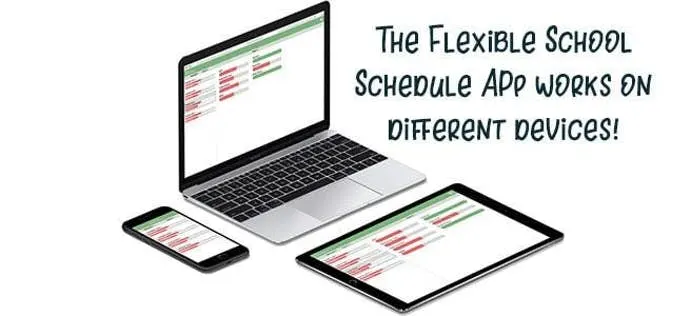 THE PLAN TO HELP
As great as the prototype of Flexible School Schedule looks, the real benefits will be seen when the app is produced.
To that end, the developers need our help.
They've started a Kickstarter campaignto raise funds that will let them focus on the app's development and getting it to market.
Yes, there are a ton of Kickstarter campaigns out there, but the reason this one's so special is that it's for homeschoolers by homeschoolers.
That's right, the app's developers are a homeschooling family who have also been there, done that, have the nine million ineffective planners to prove it.
They knowwhat flexible homeschool scheduling looks like and they know how life changing it will be for families who don't want to be stuck on a rigid schedule.
Life happens and the Flexible School Schedule works with it rather than against it.
You can donate to the Flexible School Schedule Kickstarter campaign here and help turn this amazing flexible scheduling app into a reality that will change the way we all plan our year.
Never needing to reschedule all of the lessons for three kids ever again?
That's priceless!