What do tomatoes, dinosaurs, and Pinchers the Lobster have in common?
They are all related to fun facts about 1993. Check out the list!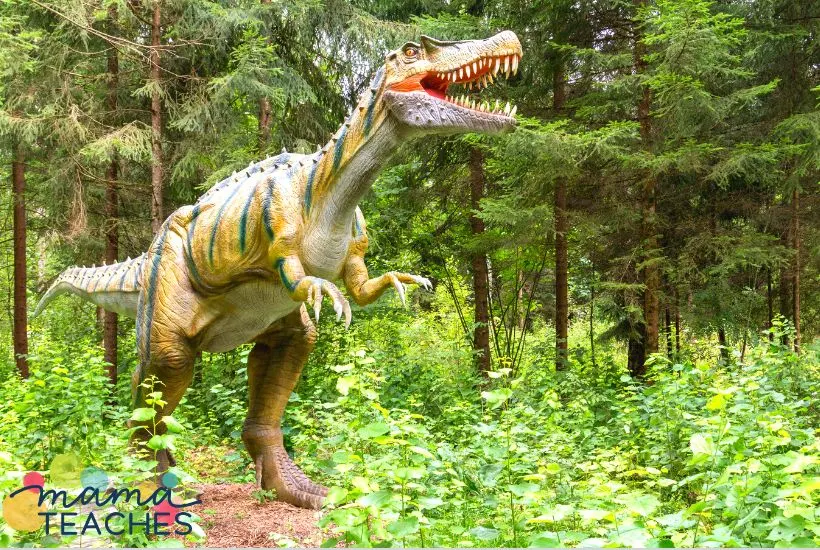 1993 Fun Facts
In 1993, Bill Clinton was sworn into office, Nelson Mandela was awarded the Nobel Peace Prize, and a blizzard hit the East Coast.
What else was happening in 1993? Read on for some fascinating fun facts about 1993.
1. Put a Sun Dried Tomato on It
Italian food was booming in 1993 with the trendy addition of sundried tomatoes.
Pasta, pizza, and even salads were topped with the shriveled tomatoes with concentrated flavor.
It was also the year of low-fat everything, especially desserts.
Snackwell's cookies came out that year; you could buy their best-selling low-fat devil's food cookies and vanilla creme sandwich cookies.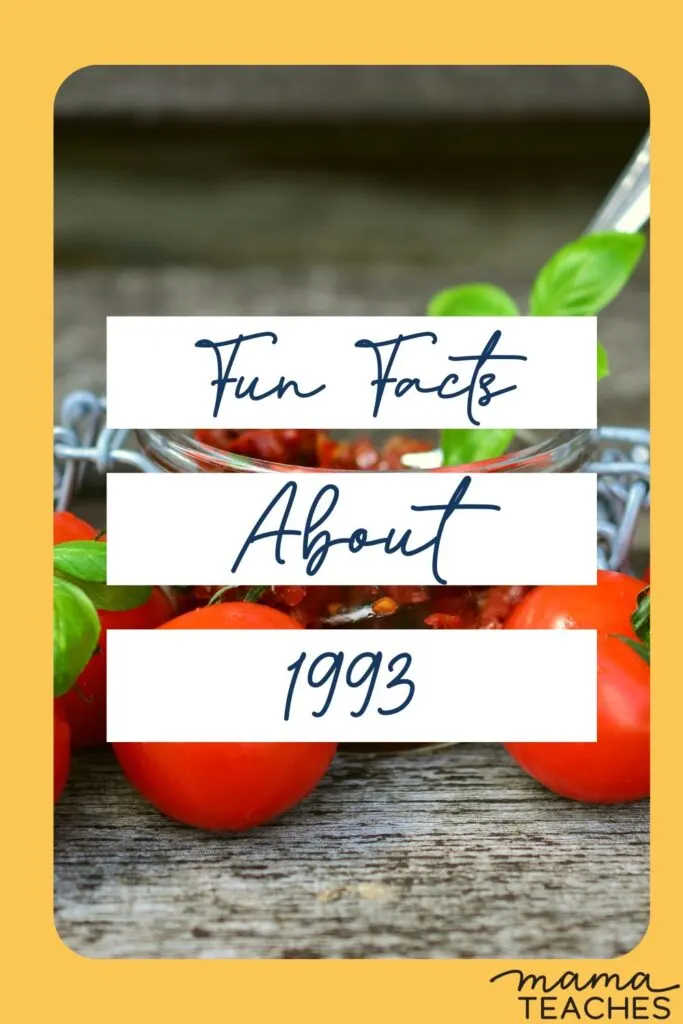 This article contains affiliate links to things that you might like.
2. Shiny Fabrics Were High Fashion
In 1993, everything was about shine: satin, silk, sequins, and metallic fabrics were all the rage for men and women.
Another 1993 fashion trend? The slip dress.
Women wore dresses with spaghetti straps over tiny white T-shirts.
Women also loved the babydoll dress: short, flowy dresses with high waists.
What were men wearing?
The denim trend of 1993 was straight-leg jeans in a medium blue, and the shoes of the year were Doc Martens, Air Jordans, and Converse.
3. Ariana Grande Was Born on June 26, 1993
Ariana Grande isn't the only famous 1993 baby.
Pete Davidson, Meghan Trainor, Niall Horan, Miranda Cosgrove, Morgan Wallen, Chance the Rapper, and Jordan Spieth were all born in 1993.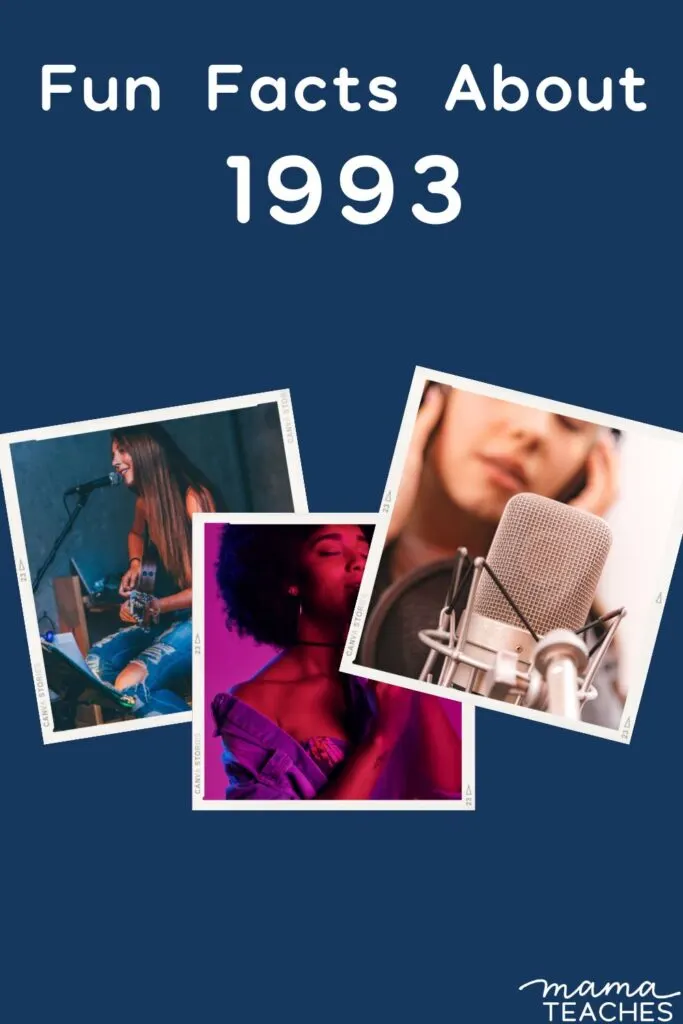 4. Michael Jordan Walked Away from the Game
Undeniably one of the greatest basketball players of the century, Michael Jordan was making $4 million dollars a year to play basketball (actually a lot more than that with incentives).
He shocked the world when he decided to retire from basketball and pursue a career in professional baseball instead.
5. The First Beanie Babies Hit the Market
Ty, Inc. distributed their first series of tiny stuffed animals (dubbed "Beanie Babies") in 1993.
The 1993 Beanie Babies included Legs the Frog, Squealer the Pig, and Chocolate the Moose.
The toy sales would reach a fever pitch in 1998, earning $1.4 billion dollars that year; it was a Beanie Baby craze!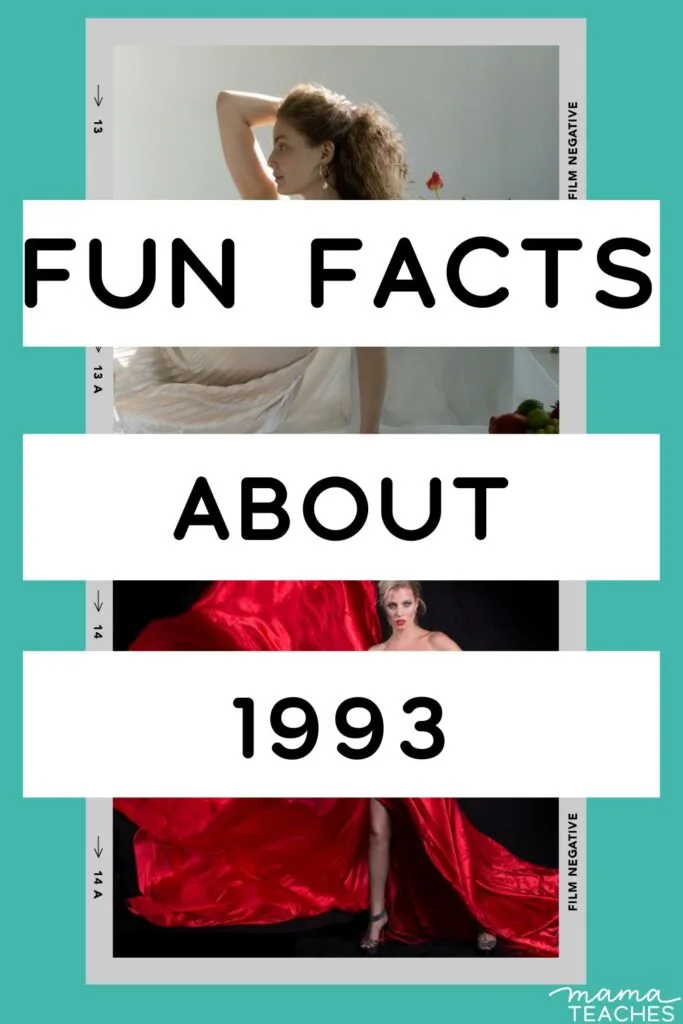 6. Whitney Houston Declared, "I Will Always Love You"
Whitney's megahit (a cover of a Dolly Parton song) topped the charts in 1993.
Following behind, another remade lovesong: "Can't Help Falling in Love With You" by reggae band UB-40.
1993 wasn't just about ballads. The number two song that year was the rollicking "Whoomp! (There It Is)" by Tag Team.
7. The Jurassic Franchise Began
The original Jurassic Park dominated the box office in 1993.
Coming in second was the thriller The Firm with Tom Cruise, and in third was the action-packed movie The Fugitive with Harrison Ford.
1993 was also the year of the popular romance movie Sleepless in Seattle, and kid hits Aladdin, Mrs. Doubtfire, and Free Willy.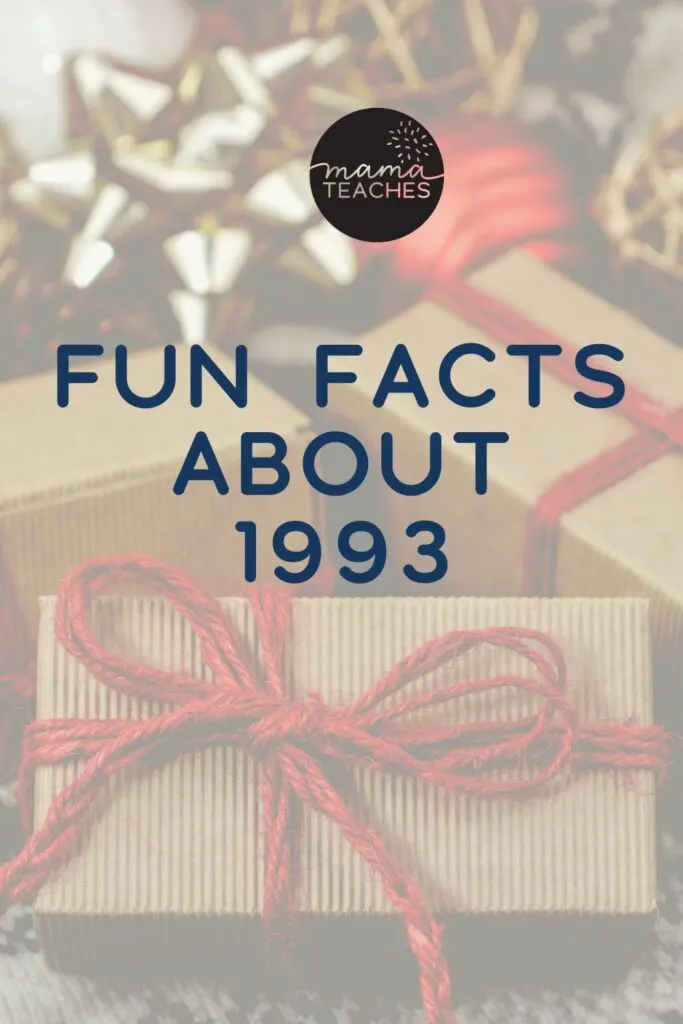 8. A Gallon of Gas Cost $1.16
Gas prices were notoriously low in the mid-90s. Movie tickets were an average of $4.14, and milk was $2.86 a gallon.
The average cost of a new house was $116,000, and the average income was around $31,000.
In 1993, you could make french toast on the cheap. Eggs cost 91 cents a dozen, and white bread was 75 cents a loaf.
9. Magna Doodles Topped the Christmas List
Magna Doodles, the magnetic write-on tablet, hit the stores in 1993, and everyone wanted one.
Other top toys from 1993 include the Nerf Arrowstorm (it shot six foam arrows), the Talkboy (made popular by the movie Home Alone 2), the Matchbox car wash, and the Aladdin handheld game.
10. Jessica and Michael Were the #1 Baby Names
If you were a girl born in 1993, you would most likely have been named Jessica, Ashley, Sarah, Samantha, or Emily.
If you were a boy, your name might be Michael, Christopher, Matthew, Tyler, or Joshua.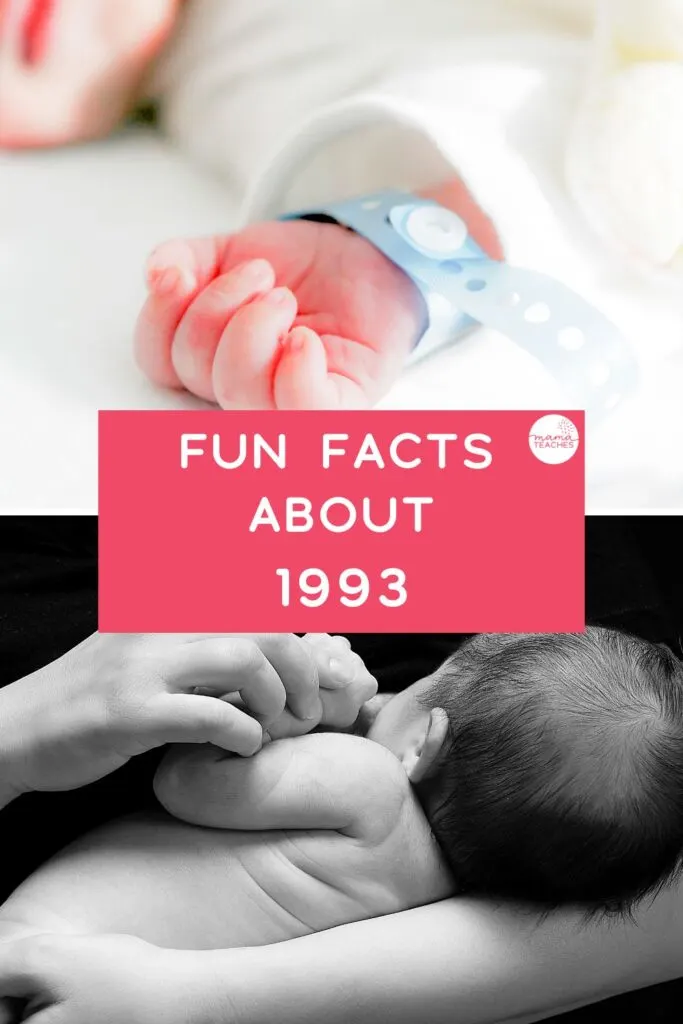 The Best Fun Facts from 1993
1993 was a year to remember.
Buckingham Palace opened its doors to the public, Steffi Graf won three grand slams in tennis, and Meat Loaf crooned, "I'd Do Anything for Love."
Relive the year with these ten fun facts about 1993.
You May Also Like: