Get ready to celebrate some strange days with these weird holidays in January!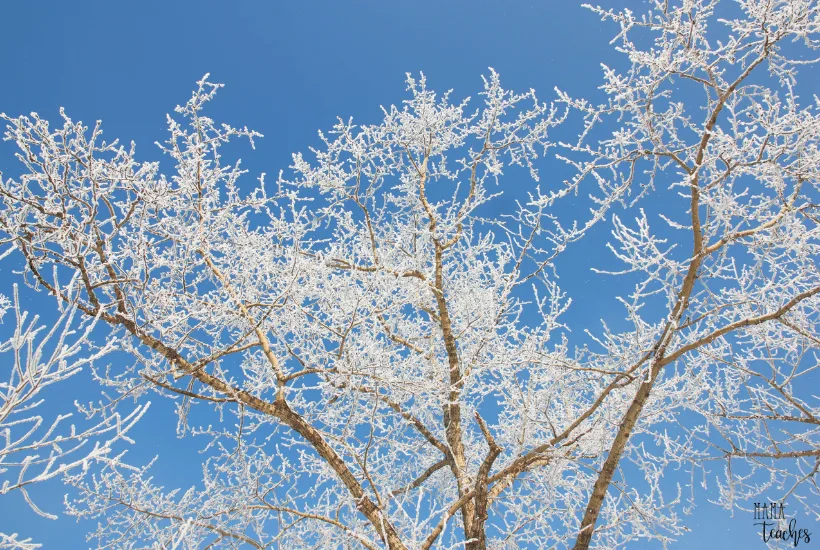 This article contains affiliate links to things that you might like.
Unique and Strange Holidays in January
Looking for a unique reason to celebrate during the month of January?
Well, look no further!
We have put together this amazing list of strange and unusual holidays that give you the perfect reason to get weird.
Check them out below!
January's Weird Holidays
January 1 – Polar Bear Plunge Day
Take a dip in freezing water for charity on this day!
The Polar Bear Plunge is a unique way to raise money for a good cause.
If you're not brave enough to dive into the cold water, that's okay!
Support someone who is, or get involved in another way.
January 2 – National Cream Puff Day
January 3 – National Drinking Straw Day
January 4 – World Hypnotism Day
January 5 – National Whipped Cream Day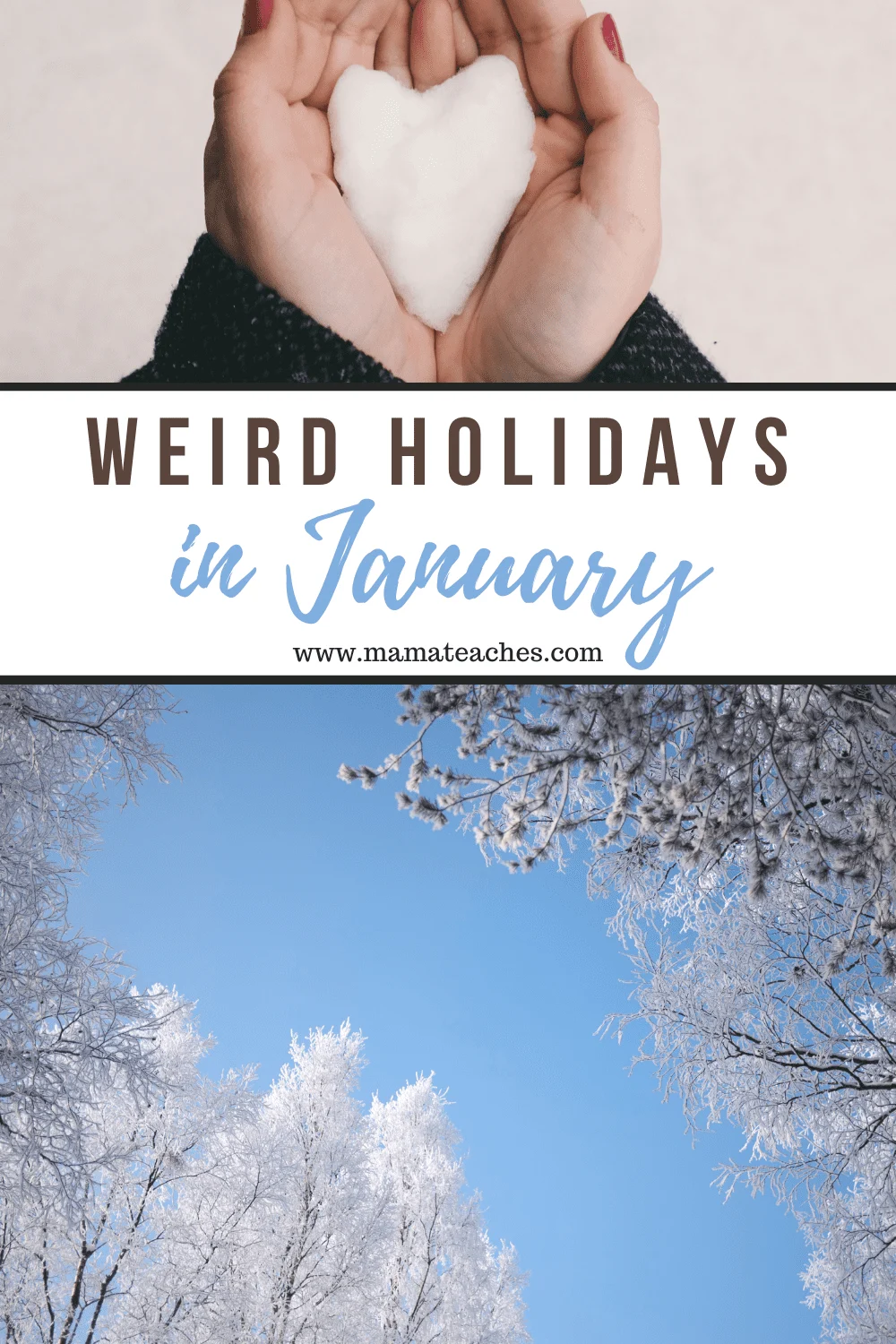 January 6 – Apple Tree Day
Learn more about the life cycle of apples with this fun printable apple activity wheel!
And, if you want to learn more about apples themselves, check out these fun facts about apples.
You might also like this free digital Apple Addition Game to play with your kids, or these fun Apple Crafts!
January 7 – National Bobblehead Day
January 8 – Argyle Day
January 9 – National Word Nerd Day
Today is the day to recognize and appreciate all those word lovers out there!
You know the ones…the people who like to solve crossword puzzles, read all types of books, and correct your grammar.
Observe this day by learning some new words, partaking in a game of Scrabble with your favorite word nerd, or writing a short story.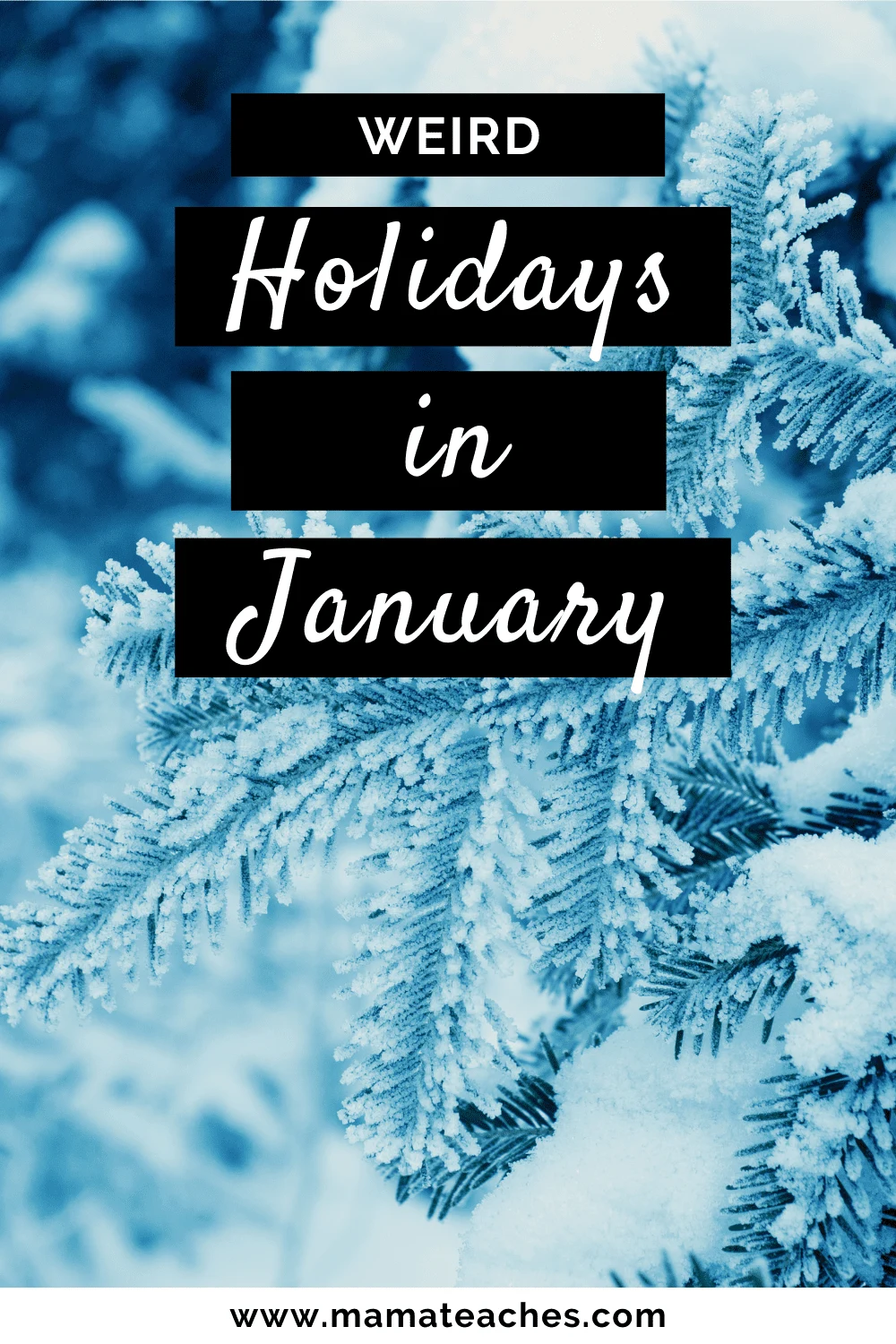 January 10 – Houseplant Appreciation Day
January 11 – National Step in a Puddle and Splash Your Friend Day
January 12 – Stick to Your New Years Resolution Day
January 13 – National Rubber Ducky Day
Rubber duckies are just plain fun!
Have a rubber ducky race in the bathtub, create a rubber ducky puppet show, or paint some kindness rocks with rubber duckies on them – they're sure to make your neighbors smile!
January 14 – National Dress Up Your Pet Day
January 15 – National Hat Day
January 16 – Appreciate A Dragon Day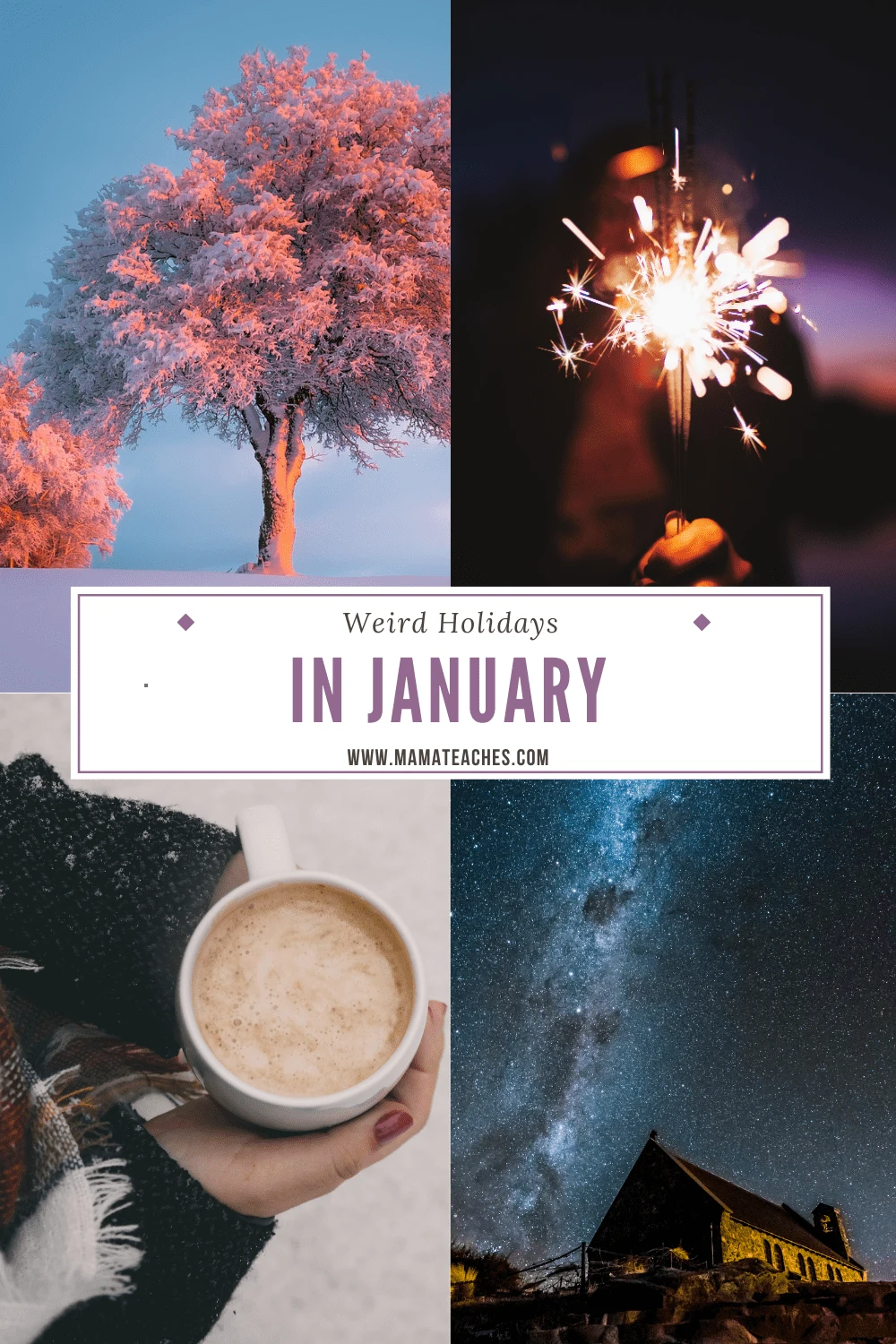 January 17 – Kid Inventors Day
January 18 – Winnie the Pooh Day
January 19 – Brew A Potion Day
January 20 – Museum Selfie Day
January 21 – Squirrel Appreciation Day
January 22 – National Polka Dot Day
January 23 – National Measure Your Feet Day
Back in Ancient Iceland, people would measure their feet and treat them with love on rainy days.
To observe this unique holiday, measure your feet and give them a bit of pampering throughout the day.
If you're with a buddy, you could even partake in some shelbing.
What's shelbing?
Why it's a high five with your feet, of course!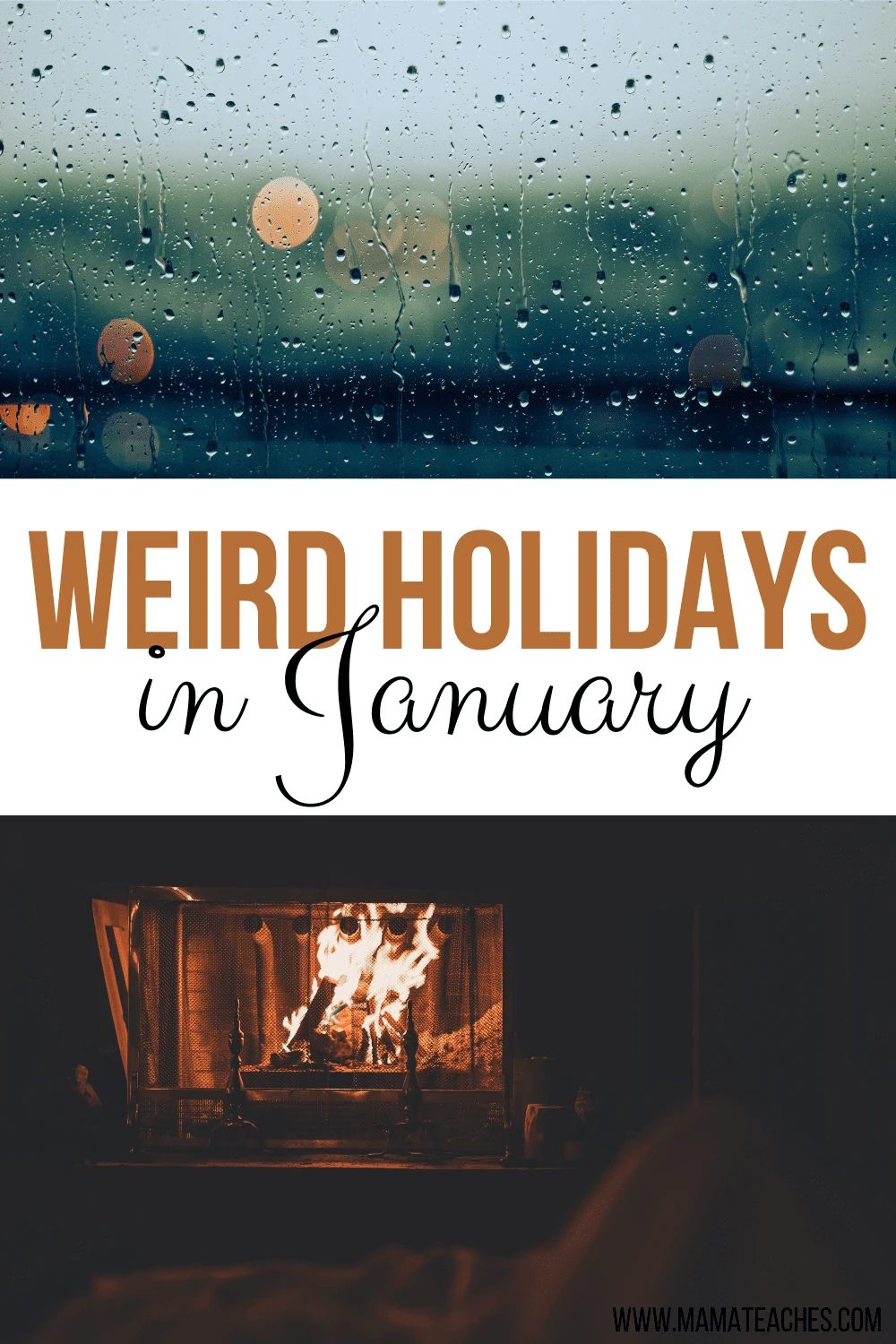 January 24 – Belly Laugh Day
January 25 – Bubble Wrap Appreciation Day
January 26 – National Green Juice Day
January 27 – Library Shelfie Day
Started by the New York Public Library, Library Shelfie Day was created to show your love of books to the world.
Celebrate this day by taking a selfie in front of your favorite library or personal bookshelf and then posting your shelfie on social media.
January 28 – National Kazoo Day
January 29 – National Puzzle Day
We love puzzles!
Here are some of our favorite ones:
January 30 – Yodel for Your Neighbors Day
January 31 – Backwards Day
Celebrate the Weird Holidays in January
These wonderfully bizarre holidays are just a few of the unusual things to do during the month of January.
We are especially excited about National Word Nerd Day and Yodel for Your Neighbors Day!
No matter what holiday you're interested in, we're sure it will definitely be a jolly good day!
You Might Also Like…