Ever since we did the Mean, Median, Mode, and Range anchor chart, we've been getting requests for mean, median, mode, range worksheets.
The wait is finally over!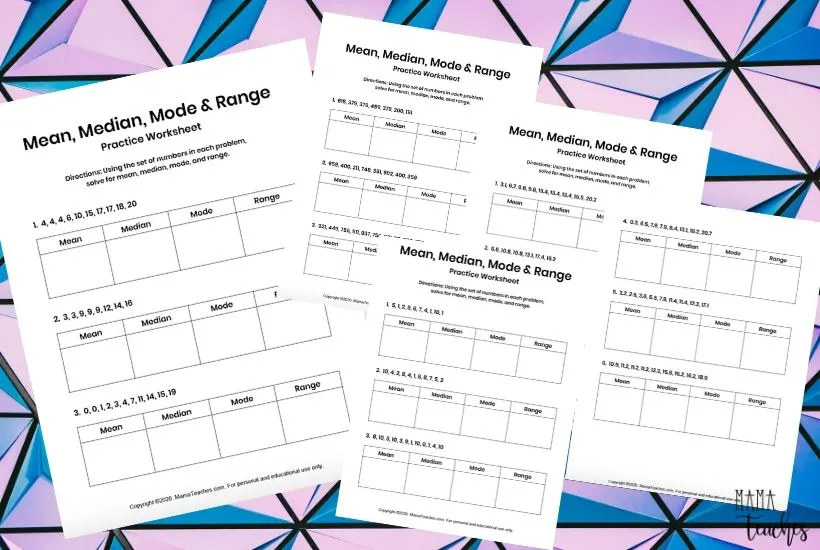 This article contains affiliate links to things that you might like.
Free Mean Median Mode and Range Worksheets
Practicing mean median mode and range (MMMR) skills is essential for building students' confidence and understanding of how it's done and why.
The concepts can be confusing and without practice, chances are that students are not going to retain a lot of the information.
So, print out these free math worksheets so kids can build their skills in no time!
Since kids are at different levels and you might need to use these across different grades, I've created multiple worksheet sets.
In fact, there are six different sets of mean median mode range worksheets for you in the Freebies Library.
That's a lot of math practice!
They are:
Numbers 0-10 Unordered
Numbers 0-20 Ordered
Numbers 0-20 Unordered
Numbers 100-1000 Unordered
Whole Numbers & Decimals
Decimals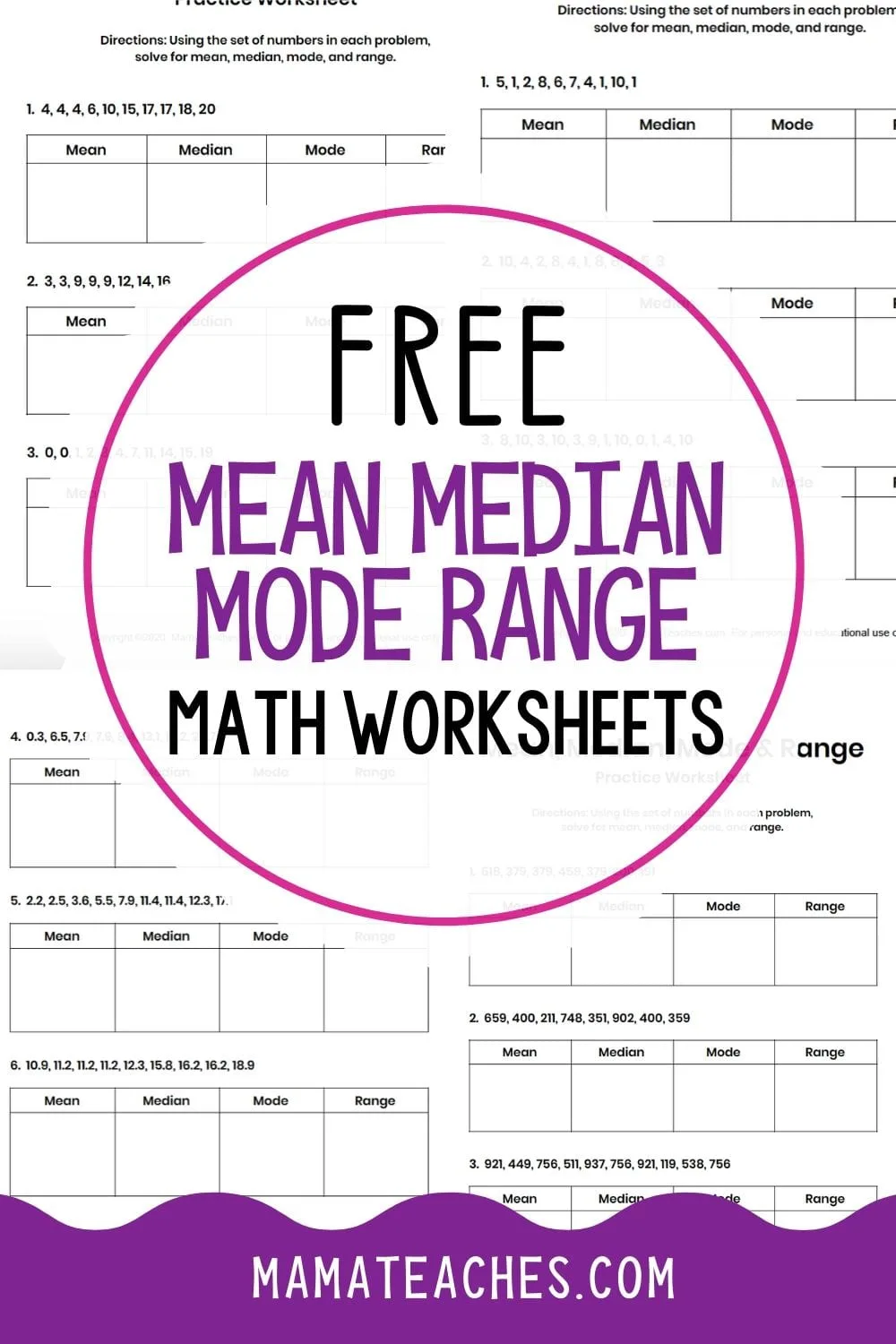 I've put each set in as a separate printable instead of putting them together in one large packet because I wanted you to have the option of only printing the ones you need.
Please keep in mind that the answer sheets follow each set of worksheets, so if you're giving these to students, don't give them the last two pages of the printable!
If you would like to use these for distance learning and need the answer sheets separated from the worksheets, please contact me and I'll be happy to help you.
Teaching Mean Median Mode and Range
Be sure to check out this post with the definitions of mean, median, mode, and range.
There is also a free printable anchor chart with a rhyme to make remembering the definitions (and how to solve each) in the Freebies Library.
Sign up for the Freebies Library by filling out the form below and the password will be emailed to you!
Happy learning!
You Might Also Love: