In the spring, nature awakens after a long winter's sleep.
Enjoy the beauty of nature with these spring nature activities.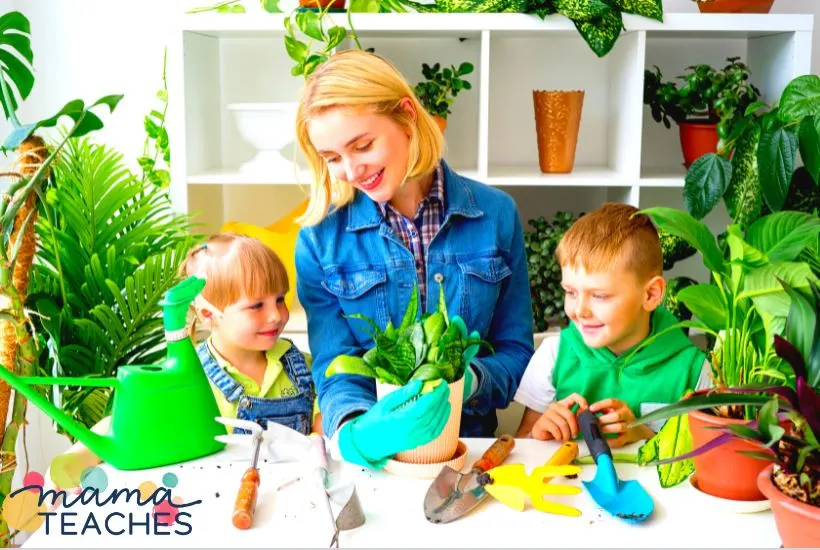 This article contains affiliate links to things that you might like.
Spring Activities That Get You Out Into Nature
The cold of winter drives most of us indoors.
At long last, spring arrives with the promise of milder weather and budding flowers.
Check out these spring activities that help kids connect with nature and will get you and your kids out into the fresh air.
Plant a Fairy Garden
Planting a garden is a regular spring activity, but why not try something different this year?
A fairy garden creates a tiny tableau with little houses and miniature plants.
You can plant herbs, moss, tiny ornamental grasses, and dwarf alpine trees.
Spring Scavenger Hunt
Turn a walk into a game with this free printable spring scavenger hunt.
Engage all the senses as you hunt for items on the list that you can touch, see, taste, smell, and hear.
This scavenger hunt has items for a city/suburban setting and a wilder setting.
Geocaching
Geocaching is a wonderful way to add purpose and adventure to your springtime walks or hikes.
Not only is it easy with the geocaching app, but you and your companions will also have fun finding the hidden cache (and perhaps exchanging a souvenir).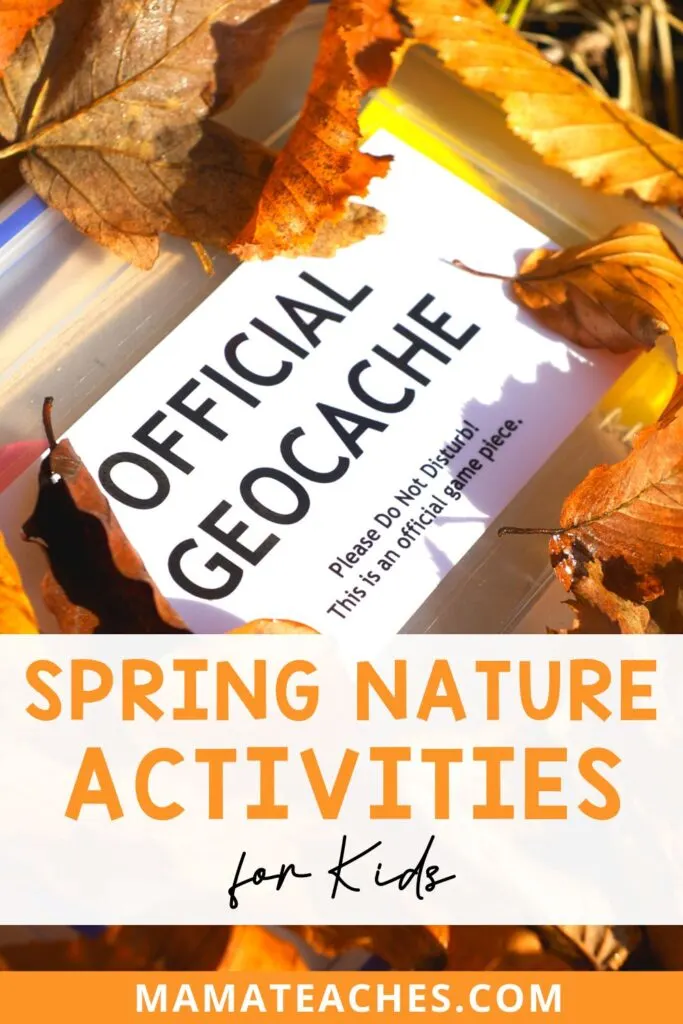 Puddle Jumping
Springtime is known for its rainy weather.
Rather than avoiding the water, seek it out!
Don your tallest boots and head outside to jump in the puddles.
This whimsical activity will leave you laughing–and wet!
Tour a Farm
Spring is the time when baby animals are born and the first crops are harvested.
Check into local farm tours in your area.
You can pick and eat asparagus, spring peas, kale, carrots, and strawberries; all of which are spring crops
Make Pressed Flower Bookmarks
Take a look outside for the first flowers of spring.
You can then press them in a book for a few days and then seal them inside contact paper.
Cut the contact paper into a rectangle and–voila!– you have a spring bookmark.
Fly a Kite
Take advantage of spring's gusty days and head outside to fly a kite.
The best kite for beginners is a delta kite.
Make a Spring Photo Collage
Take your phone or camera out into nature and snap pics of signature spring things: moss, creepy crawlies, budding flowers, clovers, and water droplets.
Print them and arrange them into a collage as a record of springtime beauty.
You could even make a DIY miniature greenhouse and take a picture each day of your plant's growth!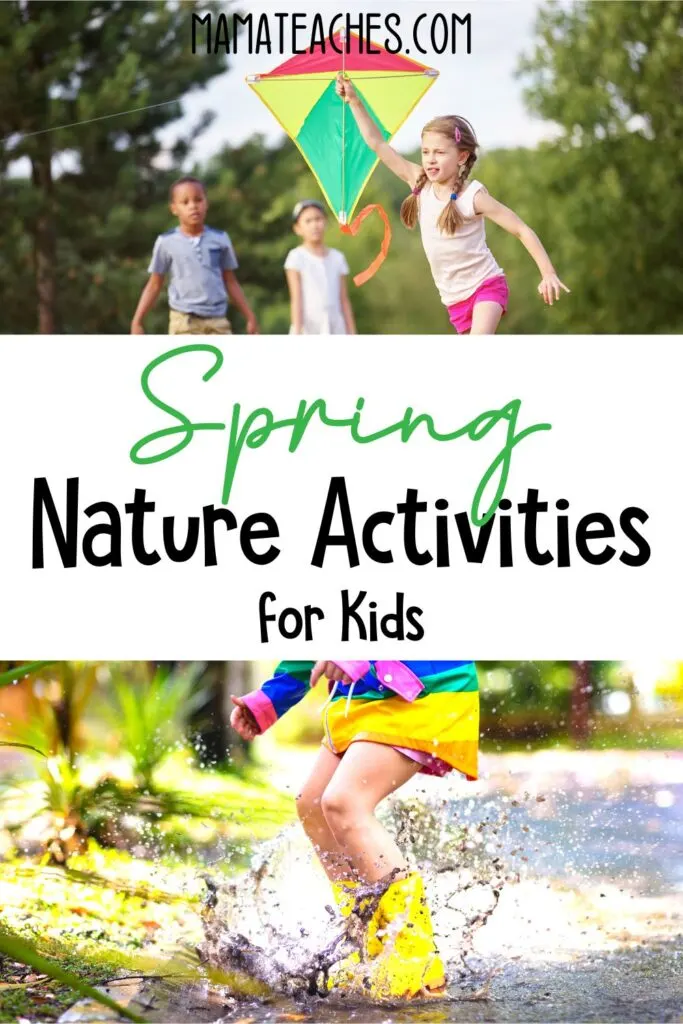 Dig for Worms (Then Rehome Them)
Worms are at work in the springtime soil!
Use a trowel to dig for worms in loose earth.
You can place them in a bucket and rehome them in your compost pile.
(If you don't have a compost pile, that's another spring nature activity you can do!)
Spring Nature Activities That Everyone Will Enjoy
You have awaited all these months for the weather to warm and spring to arrive, so what are you doing inside?
Try some of these spring nature activities to get out of the house and into nature.
You May Also Like: