This peppermint chocolate bark recipe is a family favorite and a holiday-time must-have!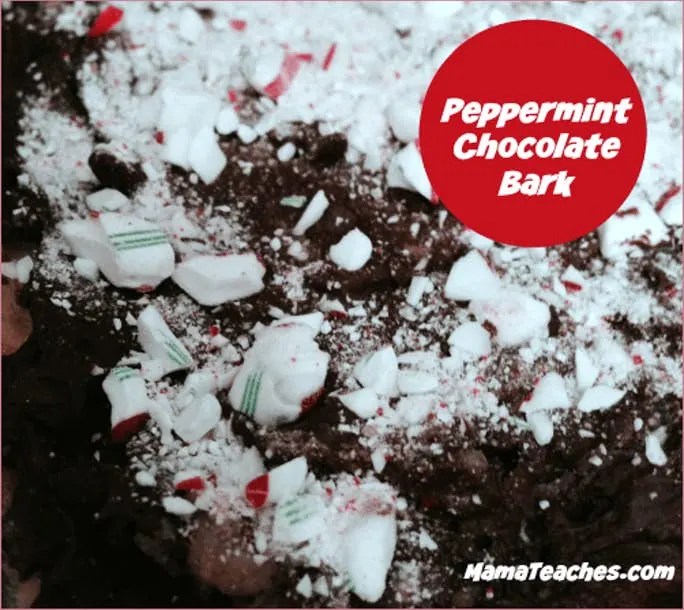 I love how invigorating and fresh it smells. It doesn't hurt that it also reminds me of candy canes.
Now, there are a lot of recipes out there for "bark" type candy. There's chocolate bark, brownie bark, white chocolate bark, and more, but my family's favorite type is Peppermint Chocolate Bark. We make ours a tad bit differently than traditional bark recipes, because we combine a simple chocolate recipe that we had with our favorite essential oil and some scrumptious candy canes.
If you're ready to take bark to a whole new level, check out the Peppermint Chocolate Bark recipe below. It's not for the health conscious or those who have an aversion to sugar, but it's so darn good. If you'd like to know more about essential oils, email me.
Peppermint Chocolate Bark
Cooking Time: 15 minutes
Cooling Time: 90-120 minutes
Ingredients:
12 T butter
1 c white sugar
1 drop Young Living Peppermint Essential Oil* (optional)
1 sleeve square crackers
8 oz semi-sweet chocolate chips
4 full-size candy canes, crushed
Directions:
Turn broiler on low.
Cover a parchment paper lined cookie sheet completely with crackers. Try to fill in every nook and cranny with crackers.
Melt the butter over medium-low heat on the stove top.
Stir in 1 drop of Young Living Peppermint Essential Oil and sugar. Continue stirring until sugar is melted.
Pour the sugar, butter, eo mixture over the crackers and spread evenly to cover all of the crackers.
Place under the broiler for approximately 3 minutes or until just slightly browned.
Remove from oven and the sprinkle chocolate chips on top. Place back in the broiler for approximately 2-3 minutes or until the chocolate is soft enough to spread.
Remove from the oven and spread the chocolate chips to form a layer of chocolate.
Sprinkle the crushed candy canes on top of the chocolate and press down lightly with the bottom of a spatula to make sure they stick to the chocolate.
Place the cookie sheet in the refrigerator to cool for approximately 90-120 minutes.
When completely cooled, peel off the parchment paper, break into pieces, and enjoy!
*All essential oils are not made equally. We only use therapeutic-grade Young Living Essential Oils with the Seed to Seal Guarantee and while we feel comfortable cooking with them, please do your own research about safety and make the decision that will be best for your family.