Place value can be a tricky concept for upper elementary students! But having a firm understanding of how numbers interact when in combination is vital for mastering all sorts of math skills.
Give your students the practice they need with this FREE Place Value Virtual Escape Room!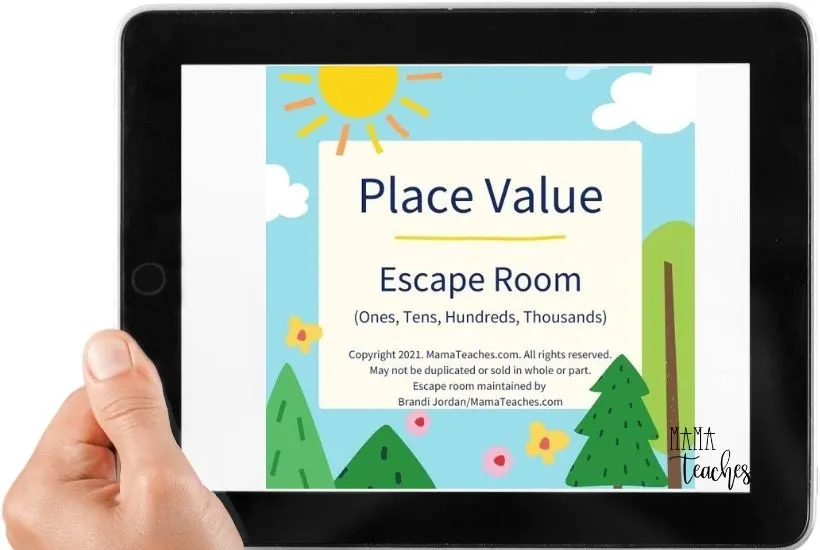 This article contains affiliate links to things that you might like.
Place Value Digital Escape Room
This free digital escape room guides students through 20 questions or locks that they must correctly answer in order to move on.
Each problem requires them to identify which place value a number is in and type it into the form.
If the answer is correct, the student moves on to the next problem.
If the answer is incorrect, the form asks the student to try again.
There is no moving on until the problem is answered correctly.
The virtual escape room is entirely self-checking.
Using the Place Value Virtual Escape Room with Students
Since you cannot make a copy of the escape room for your own Google Drive, how will you make sure your students understand the problems and answer them correctly?
Great question!
To solve the problem, I have created a FREE Place Value Escape Room Answer Sheet.
Students are directed in the escape room to record their answers on their sheets.
There is a secret word at the end of the escape room so that you can make sure that they actually completed it correctly!
If they get to the secret word, you can rest assured that all of their answers were right.
Download the Place Value Virtual Escape Room Answer Sheet in the Freebies Library (along with the Answer Key!).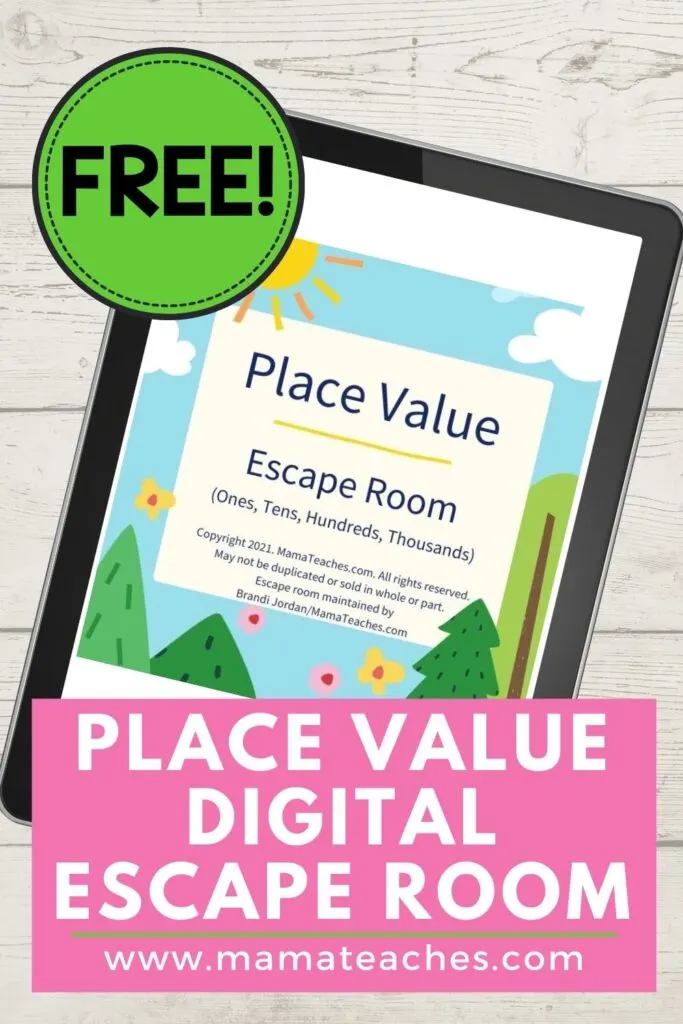 Common Questions About Our Free Escape Rooms
Can I see the answers students submit?
No, all answers are anonymous and teachers do not have access to the answers.
Can I save it to my Google Drive?
No, sorry, we don't add collaborators to the free escape rooms.
Can you make a custom escape room for me?
We can!
Contact us to inquire about pricing!
Play the Place Value Digital Escape Room!
Want to assign the escape room directly instead of going through the article?
You can use this link.
Not a member yet?
Sign-up below!