Mother's Day is a wonderful, yearly reminder that each of us should send love to the woman who brought us into the world.
This free printable Mother's Day Card is available in our Freebies Library, where your kids can print, color in and pass along to their moms before Mother's Day on May 10th, 2020.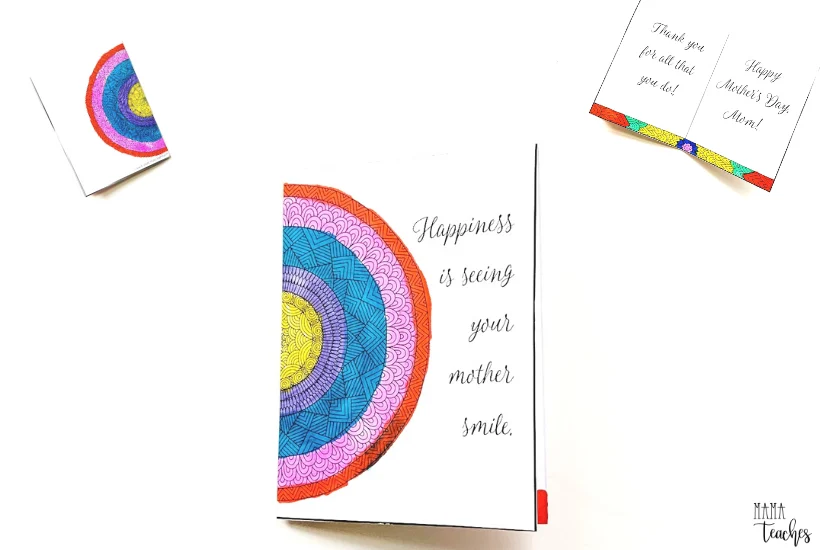 This article contains affiliate links to things that you might like.
Why a Printable Mother's Day Card
Non-essential businesses are closed due to the global pandemic we are experiencing, but that should not stop us from showing our mothers how much they mean to us.
Allow your kids to show their mother appreciation by using this printable, sentimental Mother's Day card.
You won't need to go anywhere to purchase one, plus it is entirely free to download (scroll to the bottom of this post to grab a copy!).

With its intricate coloring page, this sentimental card is one that would be great for older kids to color in and give to their mothers.
It would even work well for adults who want to send a friendly reminder to their mothers that they mean so much to them.

PRINTING THE MOTHER'S DAY CARD

With standard 8.5"x11" size paper, you'll have the Mother's Day card ready in no time.
Regular printer paper is great, but if you want a little (or a lot) of color for your card, go ahead and print it on any bright colored paper.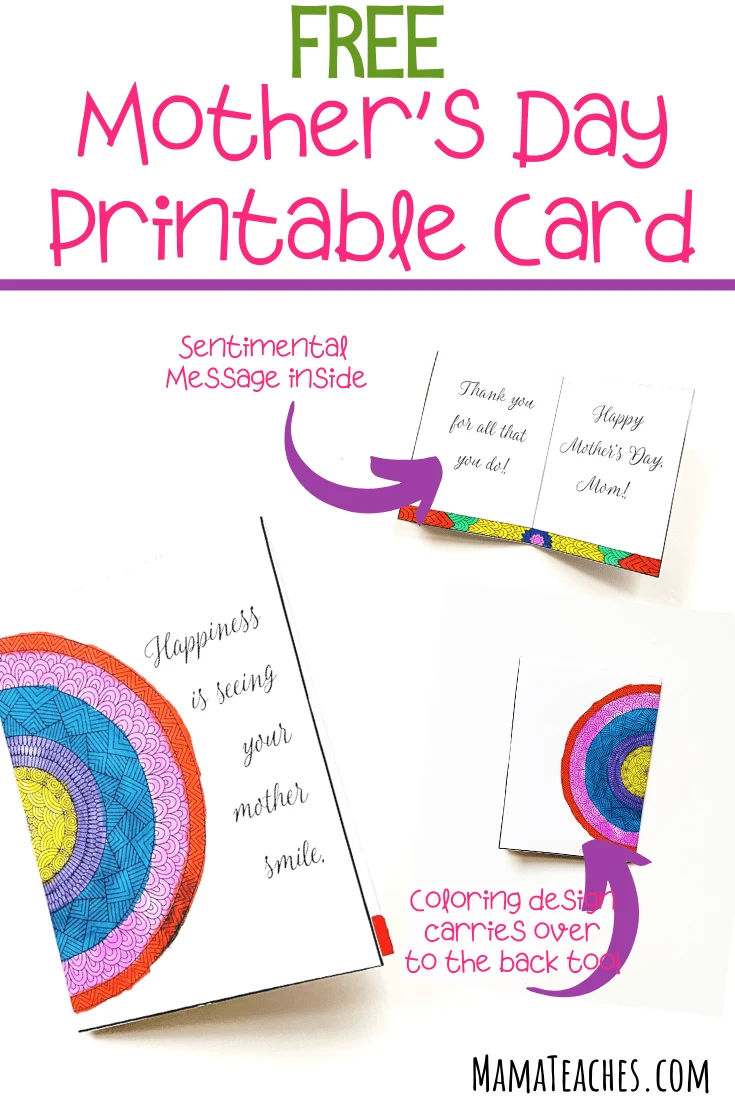 There is always the option of making a thicker card, which would only require heavyweight paper or cardstock.
As a disclaimer, though, using thicker paper may make it more difficult to fold the card when you get to that step.

USING THE MOTHER'S DAY CARD

There are solid black lines that show you exactly where you will need to fold the card, however, you or your child will want to color in the card before folding.

Since the image that is on the card is a bit more detailed, here are a few suggestions on supplies to color this Mother's Day card in:

Colored pencils
Fine-point gel pens
Fine-point marker pens
When all the coloring is said and done, fold along the black lines.
The message "Happiness is seeing your mother smile" should be on the front of the card, with a nice, sentimental message on the inside… then, Voila!

Print Your Own Mother's Day Card
Grab a free copy of the printable Mother's Day card in our Freebies Library!
Already signed up?
Click here to enter the password and download your copy.
Not a free member yet?
No worries!
Simply fill out the form below and the password will be emailed to you.
We hope you and your family have a great Mother's Day.
Show us how you celebrate Mother's Day this year by tagging us on Instagram @MamaTeaches.