Quick breakfasts are a must for busy mornings. Here are some that will make your mornings easier!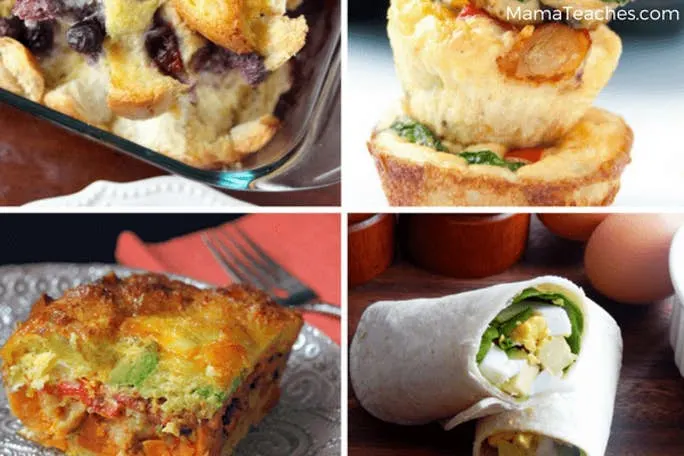 If I can get the kids to eat quick breakfasts before they head off to school, I consider it a win. I don't blame them though – who really wants to eat a big breakfast at 6am?!?
So, while most of the yummy breakfasts below are perfectly fine for week day meals, we usually save them for weekends when we can ease into the day. The thing they all have in common is that they're delicious! Enjoy!
Quick Breakfasts for Meal Planning
If your kids love hashbrowns as much as mine do, this Loaded Baked Potato Breakfast Casserole from Mom Endeavors will be top on their request list. I also love how it adds a bit of broccoli in the recipe. Yay for veggies!
Planning ahead and freezing some breakfast options has worked well for us, so these freezable Breakfast Sandwiches from Must Have Mom definitely do the trick.
My husband and I started making Blueberry French Toast Breakfast Casserole when we moved into our first apartment together in Arizona. Since we were so far from home, this became our comfort food on Thanksgiving and Christmas mornings. This recipe from Wondermom Wannabee is just how we make it.
Sometimes I'll whip up a pan of this yummy Grilled Breakfast Casserole from Merry About Town before the kids wake up in the morning. It's packed with good protein and is relatively quick and easy to make. It's also delicious!
I've always reserved chicken for lunches and dinners, but these delicious Chicken Breakfast Muffins from The Bewitchin' Kitchen made me think twice. They're a great way to use up the leftover chicken from dinner the night before and they can be eaten at lunch too.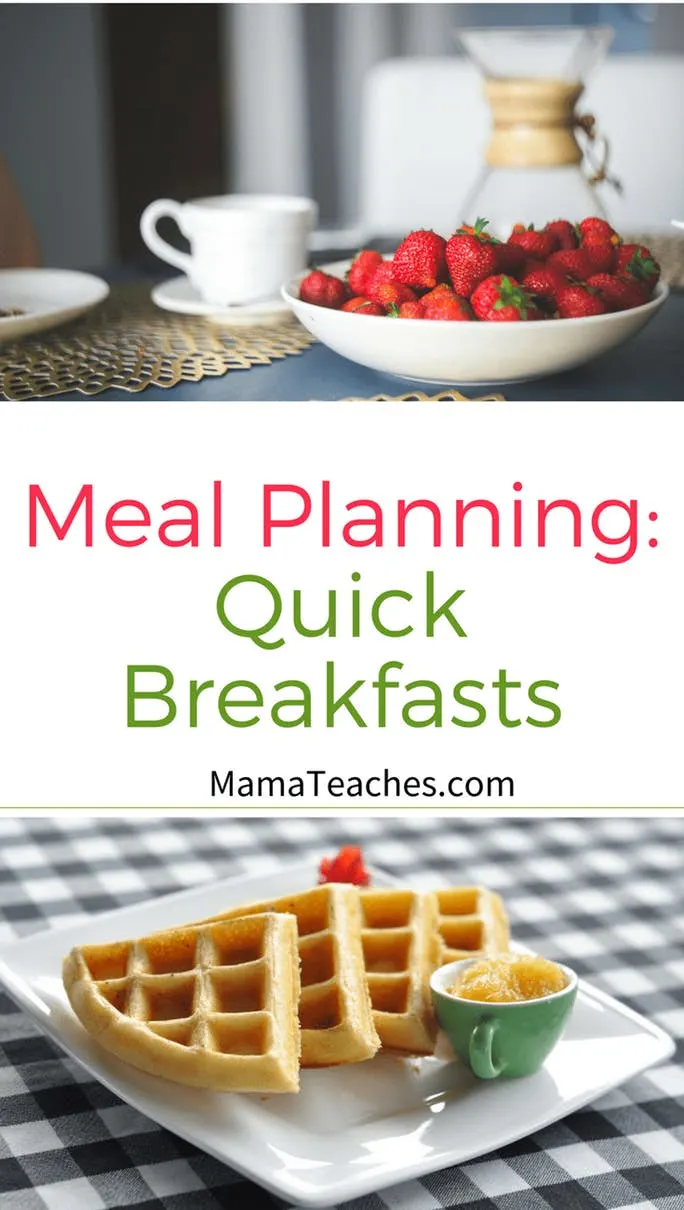 This Overnight Breakfast Casserole from Mom Foodie has so many different layers and delicious textures that it's worth making for that alone. Sweet potato and guacamole in the same breakfast casserole? Yes, please!
I've actually swapped this Sourdough and Sausage Tuscan Egg Bake from Growing Up Gabel out for dinner before and eaten it then. It's hearty and filled with great flavors!
Teaspoon of Goodness whipped up these Spinach Avocado Egg Wraps that are delicious and so healthy. They use hard boiled eggs instead of scrambled and can easily be brought to work or school for lunch if you have a freezer pack for your lunch bag.
Merry About Town got all fancy with this unique, but delicious breakfast dish. The Pancetta, Tomato and Ricotta Breakfast Sandwich has some great, unique flavors that make it a special treat on the weekends.
Give up anything seasoned with Southwest flavor and we're in! So, it's no wonder that the Chicken Fajita Scramble from The Bewitchin' Kitchen is another of our favorites. With it's jalapeno spiciness and salsa goodness, we love this scramble!
What are some of your favorite breakfast meals? Share them with us below!