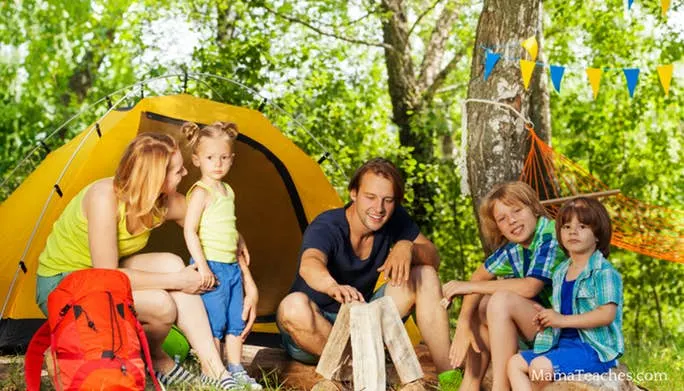 This article contains affiliate links to things that you might like.
Camping with kids is always an adventure.
Keep reading, for a few tips to ensure that everyone has a great time on the trip.
Tips for Camping with Kids
Stick to Your Usual Routine
While the excitement of camping makes most kids want to stay up past their bedtime, it's important to stick to your child's normal nighttime routine as much as possible.
Getting a sufficient amount of sleep is especially important for children, as sleep directly impacts their physical and mental development.
The National Sleep Foundation recommends children between the ages of six and thirteen years of age get nine to 11 hours of sleep each night.
It also makes them (and you!) a lot less cranky the next day!
The younger a child is, the more sleep is needed for healthy development.
Of course, as their parent or guardian you know if your child will have a difficult time getting back into their bedtime routine if disrupted or if it won't affect them in the slightest.
So, use your best judgement when deciding to let them stay up an extra hour or two.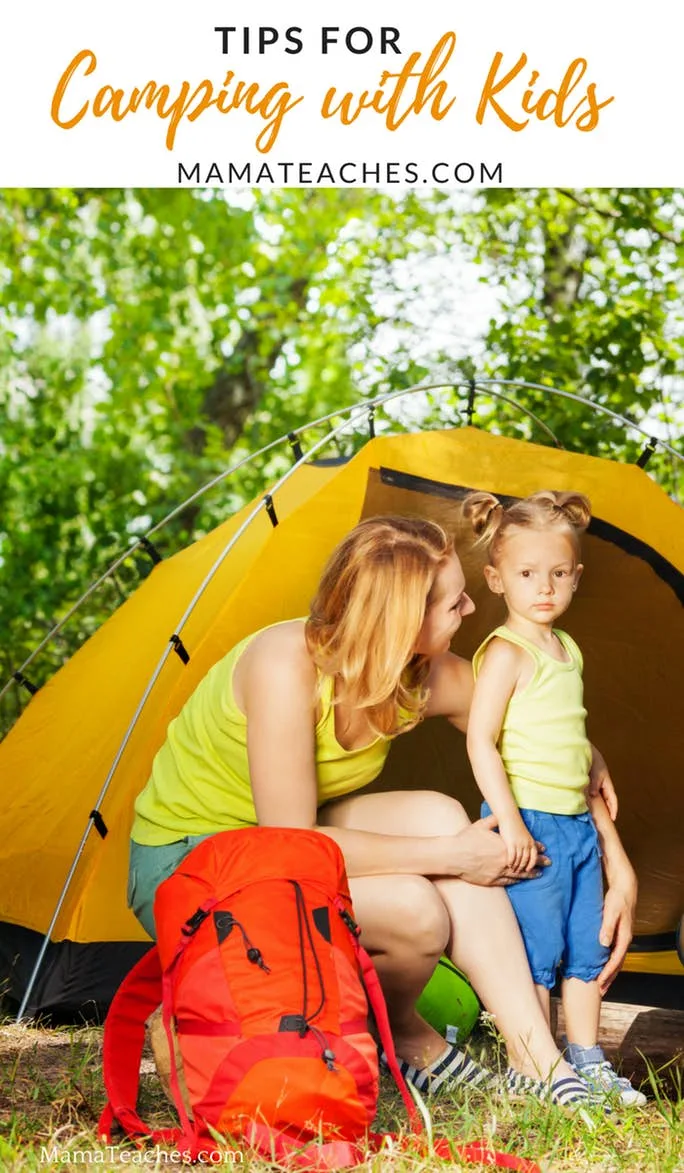 ​
Pack (Easy) Kid-Approved Meals
There's more than enough to focus on when camping.
Don't allow the task of meal planning take up loads of your time.
Here are 20 great Camping Recipes to add to your meal plan!
They're kid-tested and mom-approved!
Ask your kids to help with the menu beforehand.
This way, they're less likely to be picky eaters at the campground, where there may not be nearby grocery stores or restaurants to head to for an impromptu meal.
If you're camping with several children (or young children) the easier the better.
Pre-made sandwiches offer a quick lunch option that doesn't require cooking over a campfire.
You can pre-cook favorites like pancakes, chicken nuggets or even macaroni and cheese at home and heat over a campfire in tin foil rather than putting together a meal with uncooked ingredients.
Just don't forget to break out the s'mores!
As long as your children are old enough to be around a campfire with supervision, cooking treats over the fire is a quintessential part of camping and an experience your children are sure to love!
​
Take it Easy
Sometimes, when camping proves to be a bit challenging, it's all the more enjoyable and intriguing.
However, if you decide to try "roughing it" during a family camping trip with your children, it's challenging for the kids, as well.
Not fun!
Don't go too extreme when planning a camping trip that includes the kids, especially when you have little ones.
Pick an easy location to set up camp, ideally one with adequate shade, open space and flat terrain.
Pay attention to the weather forecast when planning your trip and go on a day when the weather is warm and sunny, if possible.
Pack clothes for cold, warm and rainy weather and inspect your tent beforehand to ensure it can properly withstand the elements and keep out wind and rain.
​
While camping with kids can be a bit more challenging, spending time in the great outdoors is a wonderful family activity.
Remember, whether you camp for a weekend, two weeks or somewhere in between… tons of fun awaits you!
​
You might also like these other camping articles: