Valentine's Day doesn't have to be simply candy and cards.
Add a little mystery with these Secret Code Valentine's Day Activity Sheets!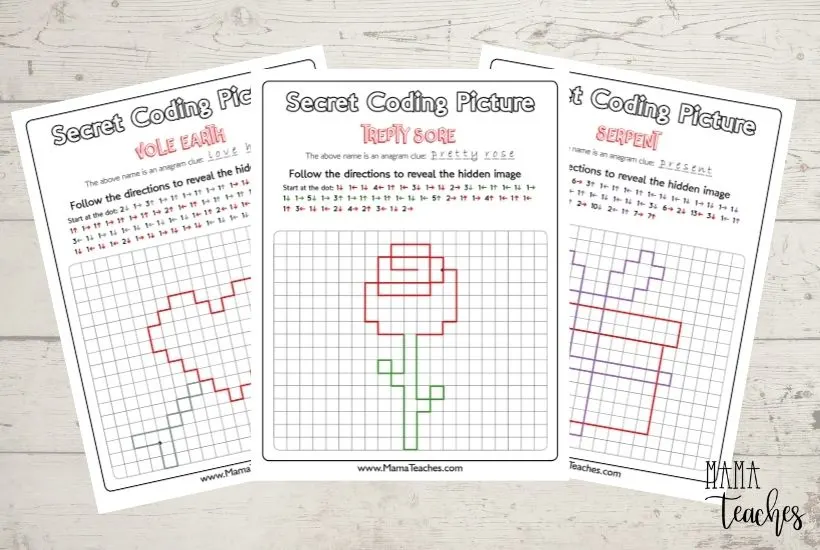 This article contains affiliate links to things that you might like.
There are three sheets in the pack.
And the best part?
They are free!
Talk about a happy Valentine's Day!
Free Secret Code Valentine's Day Activity
Secret code activity sheets require attention to detail and the ability to follow directions closely, so they are best suited for upper elementary or middle school.
As the student plots the lines on the graph paper, a Valentine-themed image will emerge: a rose, a heart, or a gift.
Believe it or not, this type of activity utilizes the same skills needed for computer coding: the ability to recognize and follow precise and accurate directions.
This is just another example of why STEM has been changed to STEAM (because art is related to everything STEM!).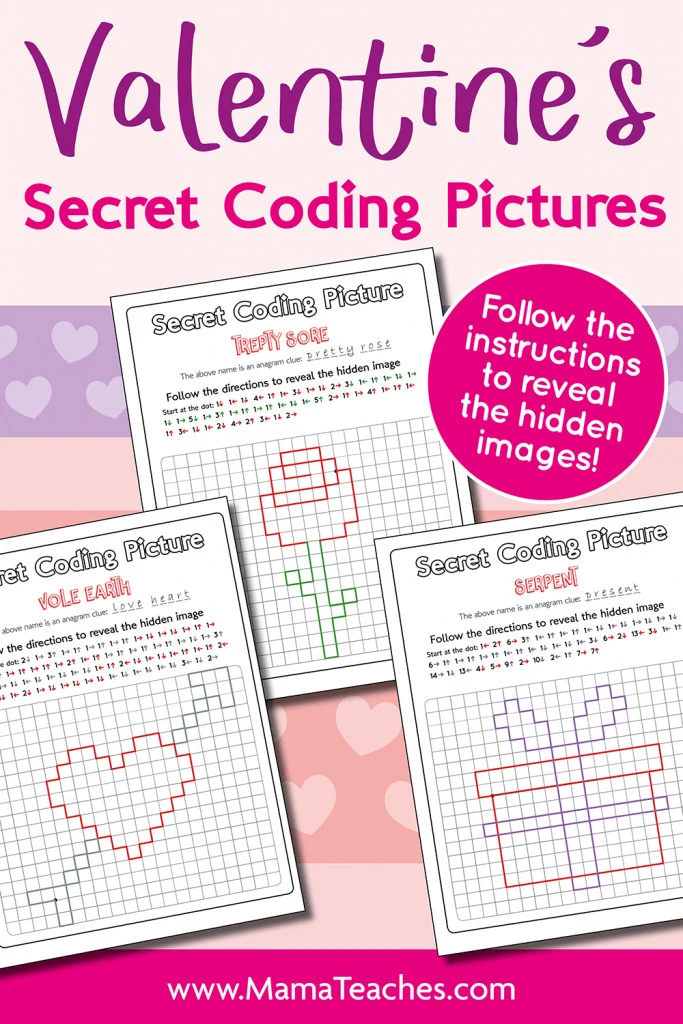 Tips for Using the Secret Code Valentine's Day Pictures
Here's what you'll need to use these Secret Code Valentine's Day Activity Sheets:

1 – Copy of the free Printable from the Freebies Library.
Just click and print!

2 – Fine-tipped marker or colored pencils.
While you can change up the colors, it is easiest to follow the suggestions on each sheet.
You'll need red, purple, gray, and green.
You'll want to decide how to want to do the activity.
You can have a student complete it independently, or you can do it as a partner activity.
Simply cut the sheet in half, so one person can read the directions and the other can complete the drawing.
These Secret Code Valentine's Pictures can be used as an activity for early finishers, as a transition activity, as a math center activity, or as a party station for your Valentine's Day party.
They can also be a take-home gift for students.
Grab Your Free Printable Valentine's Day Code Activities
These Valentine's Day Secret Code Activity sheets are my Valentine's gift to you!
They are available for free in the Freebies Library in the Holidays section.
Just click and print!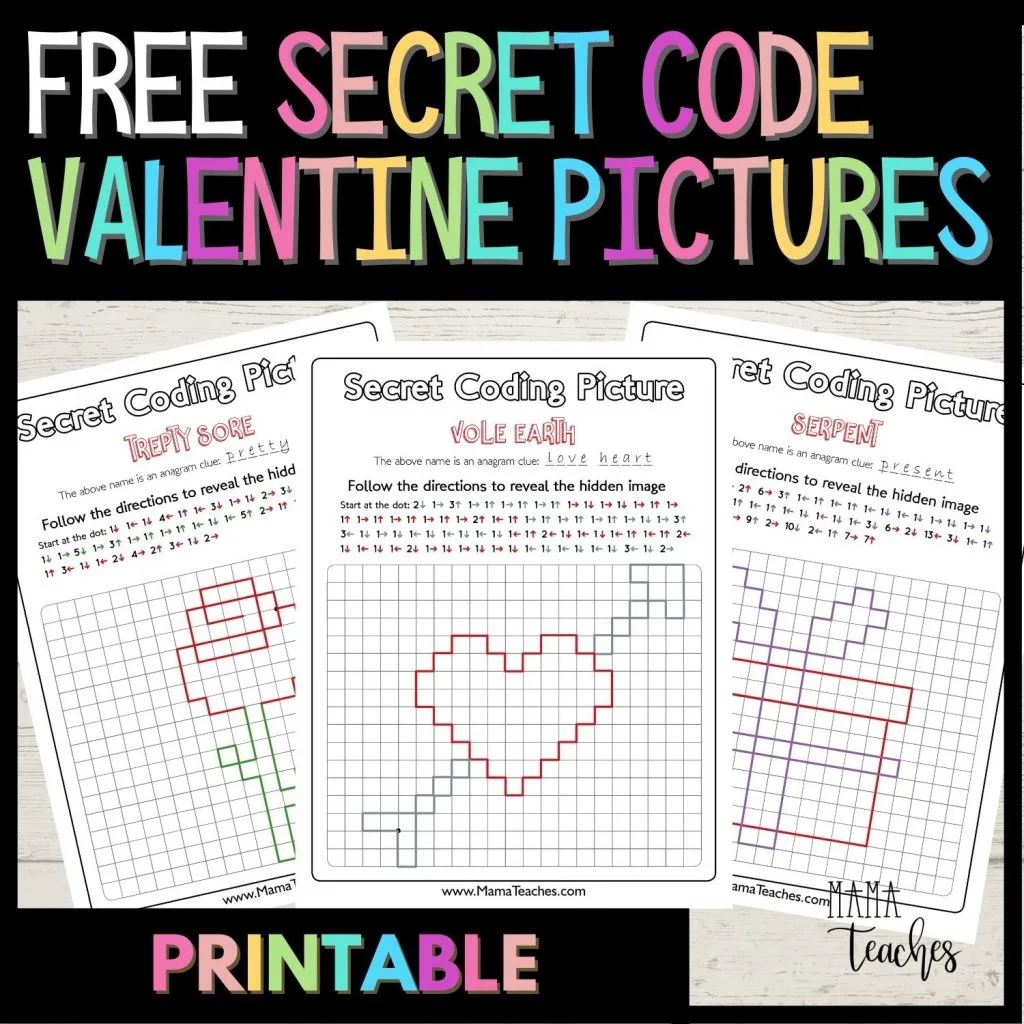 Are you not yet a member?
It's simple to join!
Sign up below to receive access to loads of printables, worksheets, games, and activities–all 100% free!
YOU MAY ALSO LIKE…