Socialize your homeschooler with these three easy ideas.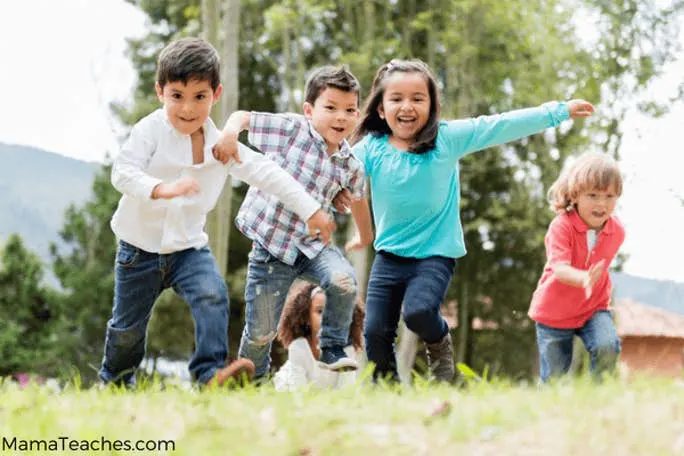 It's not as hard as you may think!
Assuring children receive a good education is important to parents – whether they homeschool or their kids attend school outside of the home. While teaching at home has its benefits, socializing is a concern some families may have when considering the option to homeschool. For those of us who do or have homeschooled, it's the question we get asked most often. "How do you socialize your homeschooler? What about socialization?" After awhile, you get pretty savvy at answering the question in a quick sentence or two.
To help homeschooled children develop social skills, there are several ways to get started socializing your homeschooler. Figuring out how to socialize your homeschooler is a lot easier than you think!
Homeschool Socialization
CONNECT WITH OTHERS
Finding other homeschool families through homeschool support groups can give way to possibilities of socialization. Get together with another homeschool family for a barbecue or picnic in the park. Set up a pen pal or e-pal (email pal) for your children to communicate with.
By reaching out to other homeschool families, your homeschooler can expand their social skills with peers who have a similar educational environment. Sometimes, homeschool co-ops aren't a good fit, so don't be afraid to look around to find a group that's a good fit for your family.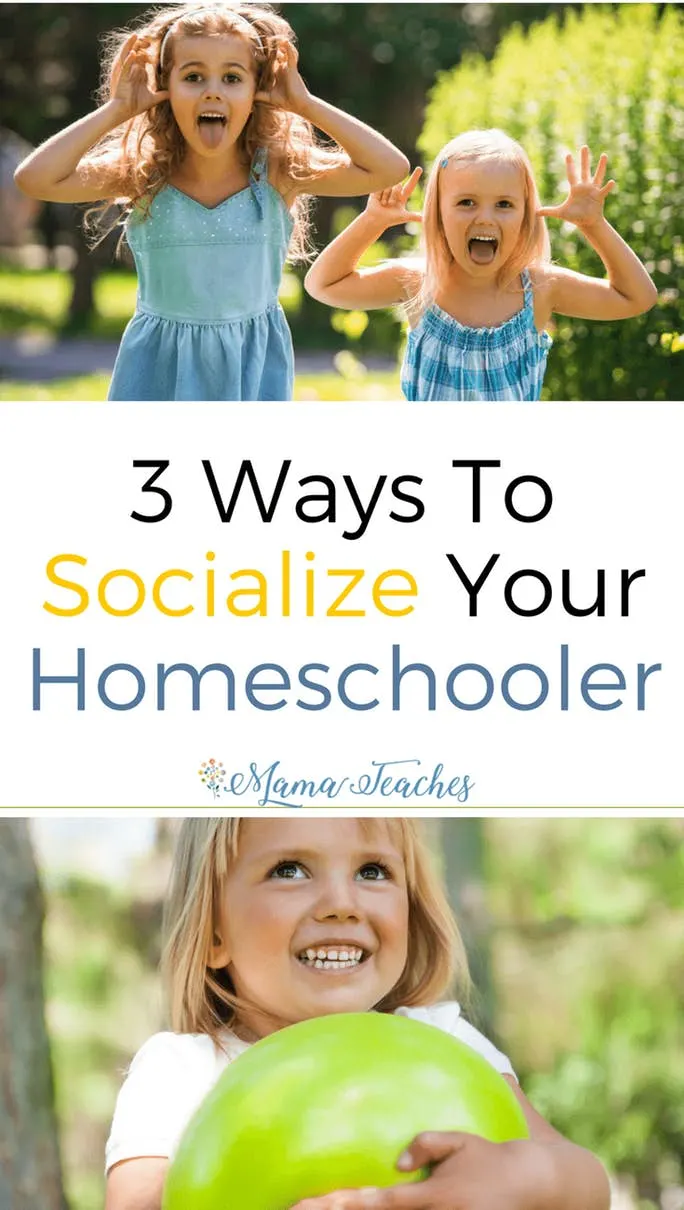 VOLUNTEER
Researching volunteer opportunities is a great way to get your homeschooler interacting with others. Call a nearby soup kitchen and see if they can use some extra help. Gather donations of non-perishables or clothes and take them to a shelter that will need them. Reach out to area schools where they might need your older homeschooler to tutor a younger child in a specific subject. Volunteering not only aids in socialization, but gives your homeschooler a chance to do something rewarding.
GROUP ACTIVITIES
Contacting your local parks and recreation center can allow your homeschooler to get involved in group activities. Dance teams, drama clubs, and art classes are a few options your homeschooler may have. If they prefer, baseball, soccer, and volleyball may be the way to go. From clubs to sports, there is sure to be something your child is interested in.
By connecting with other homeschool families, taking advantage of volunteer opportunities, and looking into what your local recreational center has to offer, your homeschooler will have many chances to develop positive social skills.