In a rush in the morning? Try these yummy Smoothie Recipes for Busy Mornings!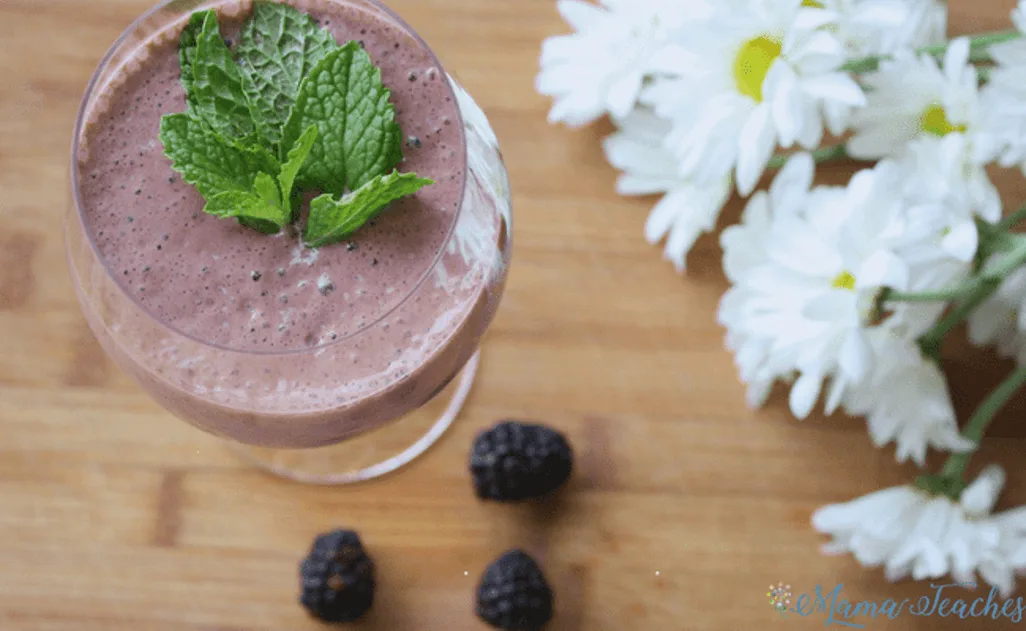 I'll freely admit that when left with unhealthy food choices, I gobble them up. Waffles? Check! Not-so-healthy cereal? Why not!?
So, knowing that my morning will power can be non-existent (especially on days when I don't get an early AM workout in), I try to surround myself with options that are not only healthier, but that also taste great.
If I'm out of Shakeology (gasp!!) or my breakfast yogurt, I whip up some of these delicious smoothies and grab a slice of toast.
They're also perfect for an afternoon pick-me-up…or for sneaking fruit into the kids' diets.
Whatever works, right? Enjoy!
20+ Delicious Smoothie Recipes
I love all things banana and strawberry, so this is one of my go-to favorites. (via Cooking Classy)
This one reminds me of my parents' home in the Virgin Islands. (via Running to the Kitchen)
My 15 year old loves this one! (via Budget Bytes)
I'm not usually a huge fan of these on their own, but for some reason it just works perfectly in this smoothie! (via Dinner at the Zoo)
The 13 year old loves this one and so do I! (via Big Bear's Wife)
I know, I know…avocado in a smoothie?! Yep! It's a smoothie with a twist! (via Olivia's Cuisine)
This one is seriously yummy! (via Tastes of Lizzy T's)
I think the 9 year old likes this one because of the name, but I'll take it! Anything to get her eating things that aren't beige! (via Living Well Mom)
This is a summertime favorite, but it always feels decadent on a cold winter morning! (via It's Peechy Keen)
This one is another warm weather favorite, but it's so tasty in the winter! Instead of sugar we use agave nectar. (via Latina Misfit on a Mission)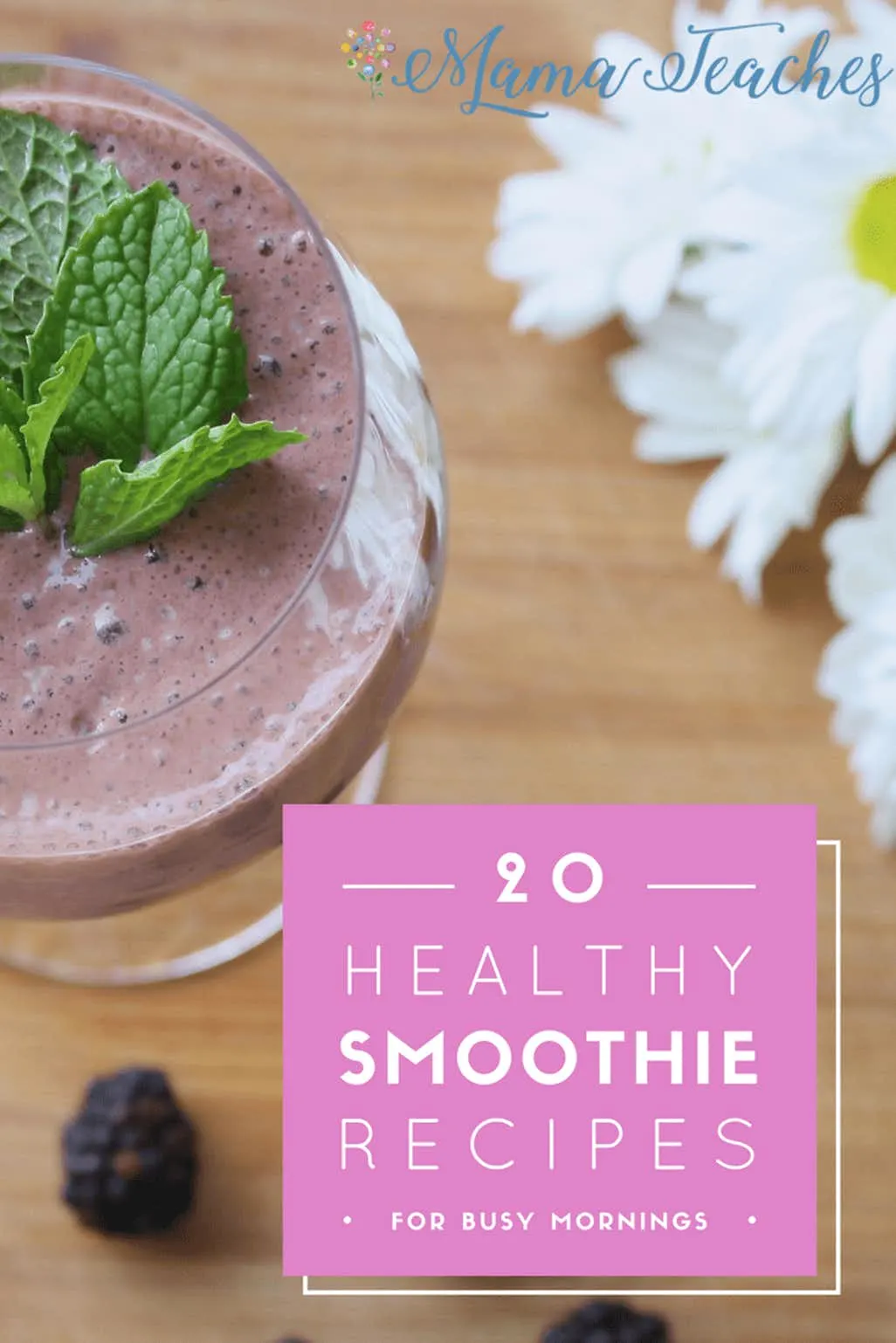 ​
This is one of my favorites for after the holidays (or too many cookies)! (via Rise Shine Cook)
Blueberries aren't just tasty, they're soooooooo healthy for you! This recipe is divine! (via Iowa Girl Eats)
Espresso and bananas?! Yes, please! (via Cooking with Mama C)
Yes, chocolate and mint. You're welcome.(via Vitamin Sunshine)
This is one of my husband's favorite for sure! (via Celebrating Sweets)
This one's delicious, but you may have to sell it to your family as "superfood" for "super heroes" – which won't be too hard, because it's purple/blue and packed with yummy blueberries! (via Create Kids Club)
This one is amazingly light and the perfect pick-me-up when your afternoon is dragging! (via You Should Craft)
Don't worry, you can't even taste the beet! It's scrumptious! (via The First Year)
This one is more like dessert than not and super tasty! (via Crazy for Crust)
I absolutely love all of the health benefits of this one – and it tastes great too! (via The Family That Heals Together)
​
Do you have a favorite smoothie? Share it below! I'd love to expand my smoothie horizons!