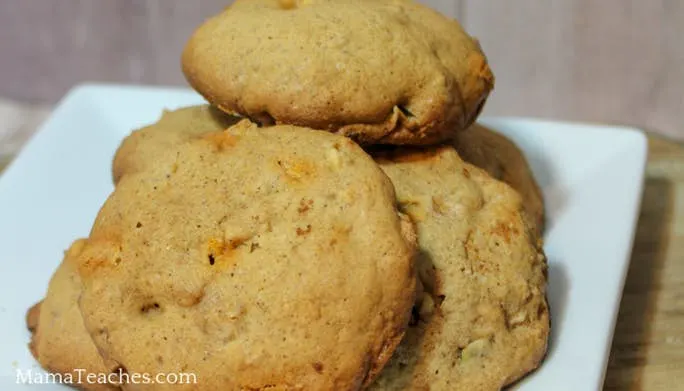 Salted caramel anything is one of my favorite parts of fall. Add in apples and sweet cookie dough and I'm all yours. That's why these Salted Caramel Apple Cookies go like crazy in my house and are one of the most requested cookies no matter what time of year!
The cookies are a perfect accompaniment to a unit study on apples, when making apple crafts, or if you're making other apple recipes (like this delicious slow cooker apple butter that my cousin Amy makes!). They're also great for cookie exchanges during the holidays! No matter when you make them, they're sure to be a hit! Enjoy!
​
Salted Caramel Apple Cookies Recipe
Ingredients
½ cup butter
1 ⅓ cups packed brown sugar
1 egg
¼ cup milk
1 teaspoon baking soda
2 cups all-purpose flour
1 teaspoon ground cinnamon
½ teaspoon allspice
½ teaspoon ground nutmeg
1 cup chopped apples, plus 2 tbsp butter, 1 tsp cinnamon
​
Directions
Preheat oven to 350 degrees Fahrenheit.
Peel and chop apples.
Saute the apples in butter and cinnamon until soft. Let the apples cool. (This step makes your house smell amazing!)
In a bowl, cream the shortening and brown sugar together. Mix in the egg and milk.
Add the flour, baking soda, ground cinnamon, allspice, ground nutmeg.
Stir in apples.
Drop spoonfuls of dough onto a lined cookie sheet.
Bake at 350 degrees for 8 to 10 minutes and allow to cool.
​
Pro-Tip: We have found that the cookies are best enjoyed warm with a glass of cold milk or a cup of hot tea!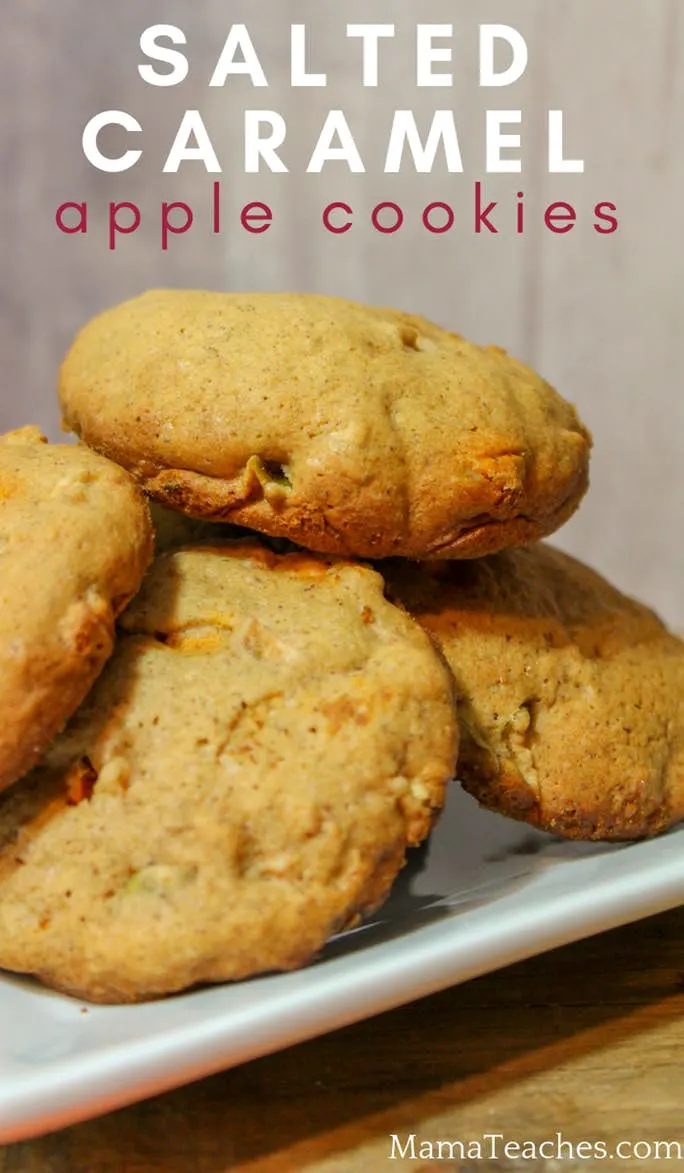 You might also like these other fall activities: