Get your kids to be creative in nature with this fairy house activity. With no wrong way to make them, they are sure to be a success.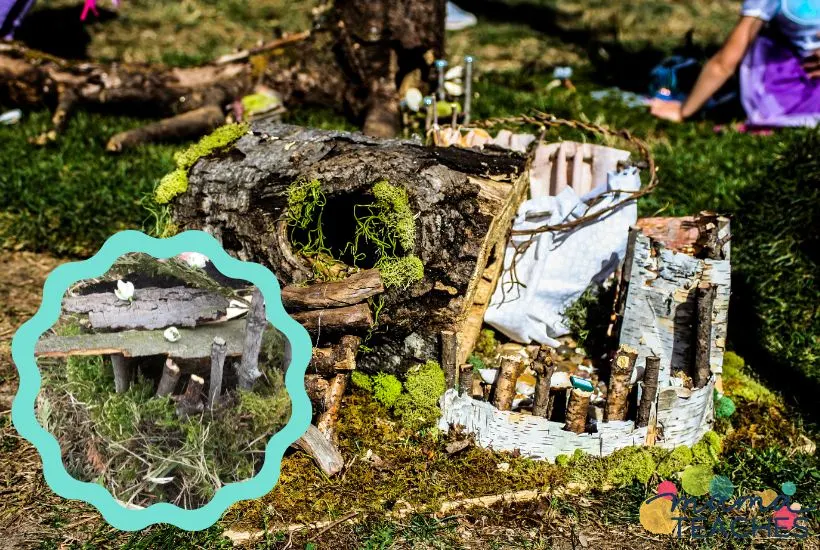 What is a Nature Fairy House?
A fairy house is a small structure that is made out of items found in nature.
It is made for tiny fairies or other small woodland creatures.
Some houses for fairies camouflage into trees, while others are brightly decorated to attract fairies and pollinators.
Why Make a Fairy House
Exploring nature and being creative are just a few reasons people may make a nature fairy house.
They can be as simple or complex as the builder wants.
With no wrong way to do them, they are a great project for kids that are hesitant to do things because they are worried they will do something wrong.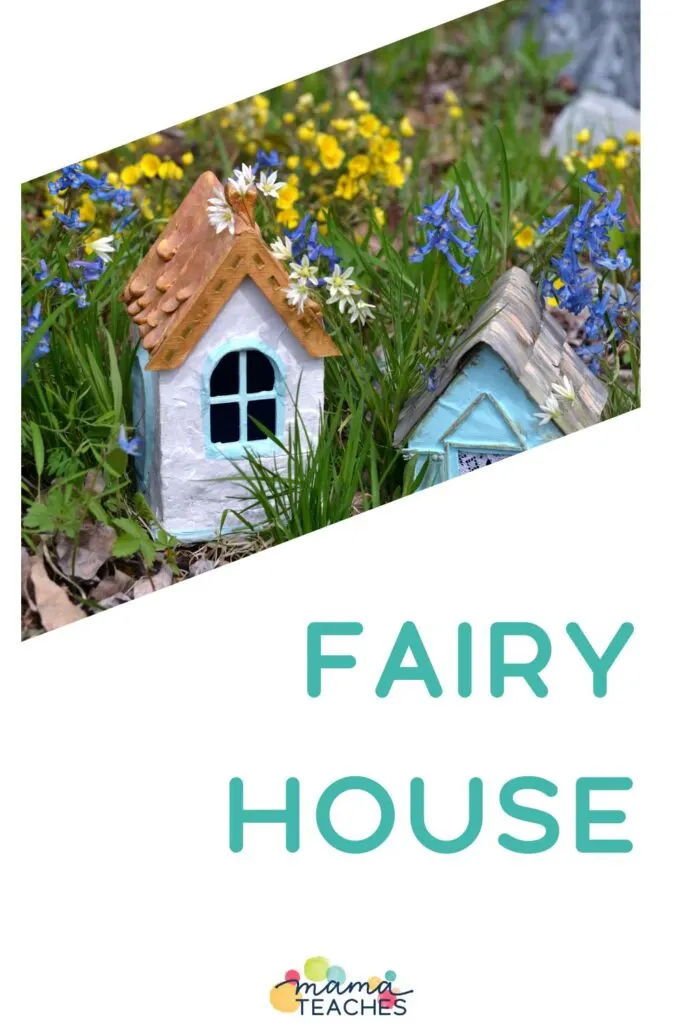 The nature house can be added to, which makes it perfect for an open-ended project.
After the initial structure is built, swings, pools, gardens, pathways, and anything else your little ones can dream up can be added.
Fairy house building is a great opportunity to talk about camouflage and its purpose.
The fairy house builder will get to choose if having a camouflage nature house is beneficial or not.
Items in nature are used in a new way. Sticks, moss, and flowers may have been played with or explored before, but they will be looked at in a new light when they become building materials.
The strength and flexibility of the item become important.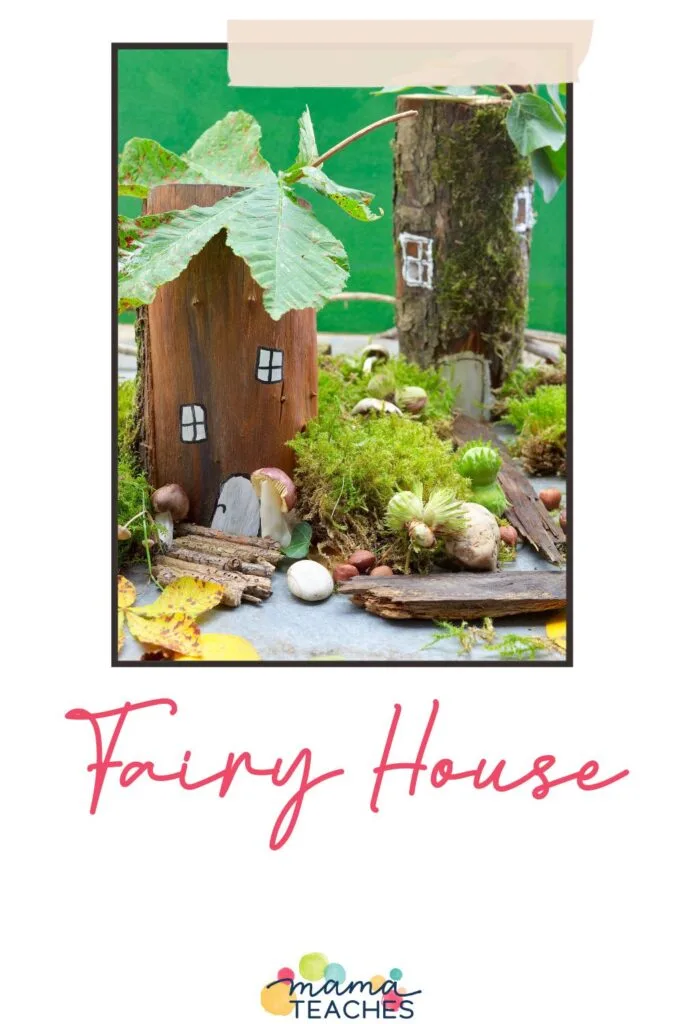 Items Needed to Make a Nature House
-Things collected from nature like moss, sticks, shells, pine needles, pine cones, bark, flowers, etc.
-string or twine to tie items together
-Paint and paintbrush (if desired, to add colored elements)
How to Make a Nature Fairy House
1. Go on a nature walk and gather supplies from nature. Sticks, shells, moss, pine needs, and bark all work great for this. A basket will be helpful to carry all of the treasures.
2. Choose a spot for the fairy house. By a tree, in the sun, or in a secret spot all have different benefits for the house.
3. Pour all the supplies into the middle of your work area outside.
4. Use items from nature and some mud or soil to create a house for fairies. The house doesn't have to be big because fairies are tiny.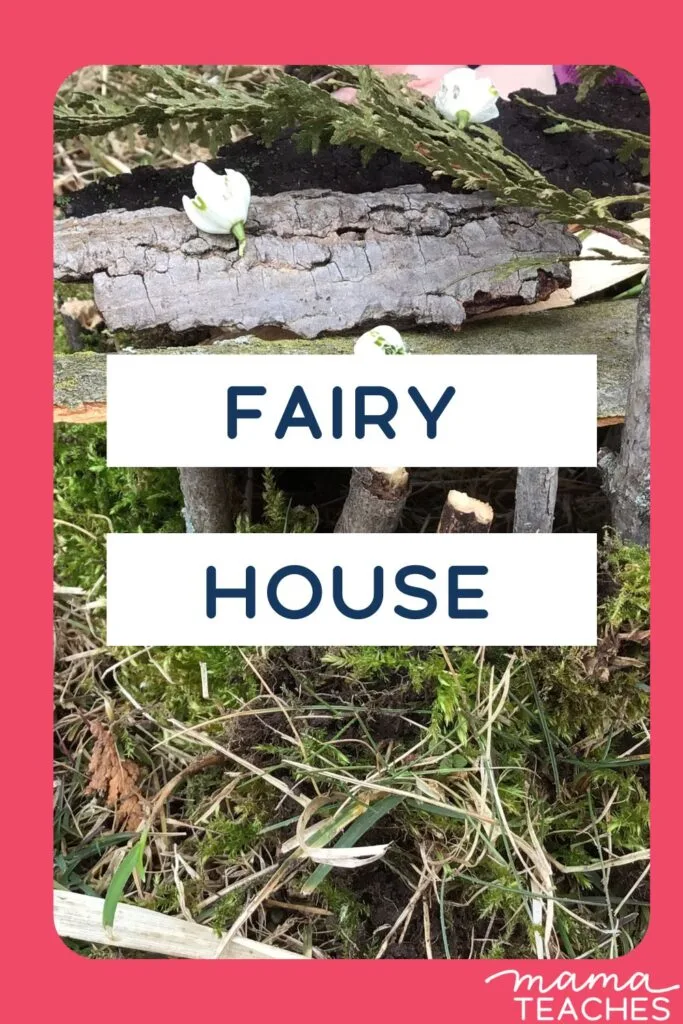 5. Push sticks into the ground to make walls. This is easiest after it rains. Add bark or moss to fill in the cracks between the sticks.
6. Continue to use items from nature to make the rest of the house, roof, and any outdoor things (like a swing or bench) for the fairies. For example, blades of grass can be braided together and then curled into a circle to make a rug.
7. Add flowers or other colored items if you want your fairy house to stick out. If you want the fairy house to blend in, avoid brightly colored items.
8. There is no wrong way to do it, so have fun!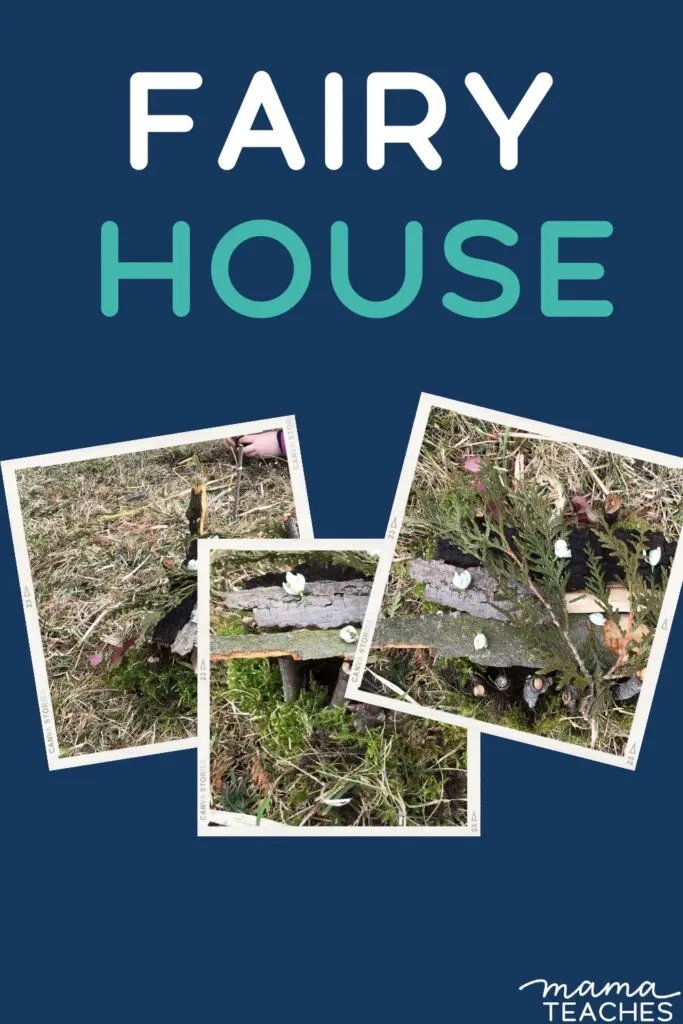 Nature House
Making a fairy house is a great way to get your little ones outside to explore nature.
From searching nature for the perfect items to figuring out a way to engineer and build a house for fairies, your kids are sure to develop some great STEM skills.
You May Also Like…