As a teacher, you have to be proactive in managing your mental health. Learn how to protect and improve your mental health.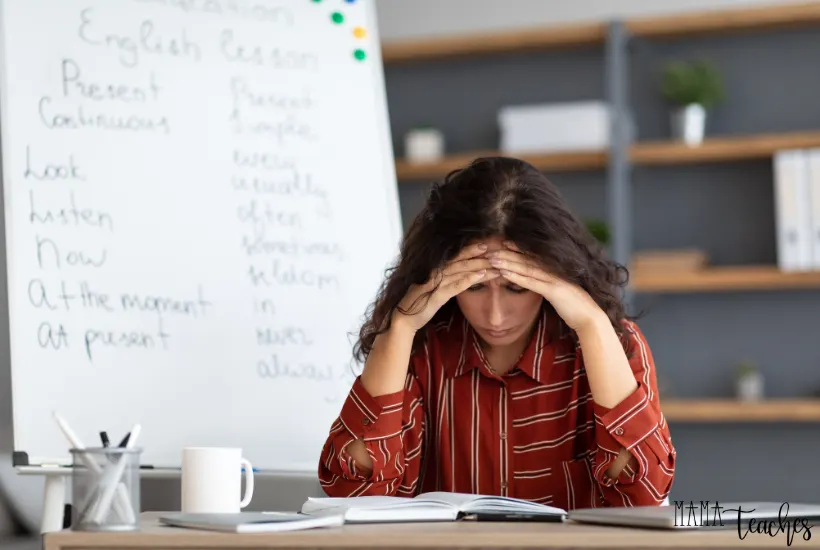 A Note on Mental Health
**This article is not professional medical mental health advice. If you fear you are in a mental health crisis, call 9-1-1 or speak with a local mental health provider or medical professional.
Factors That Challenge a Teacher's Mental Health
There are many factors affecting the mental health for teachers.
Mental Health Crisis
Since the global pandemic, the number of people experiencing mental health problems has spiked.
Increased isolation, long waits for medical appointments, and additional life stressors have all contributed to a flood of reported anxiety and depression across the county.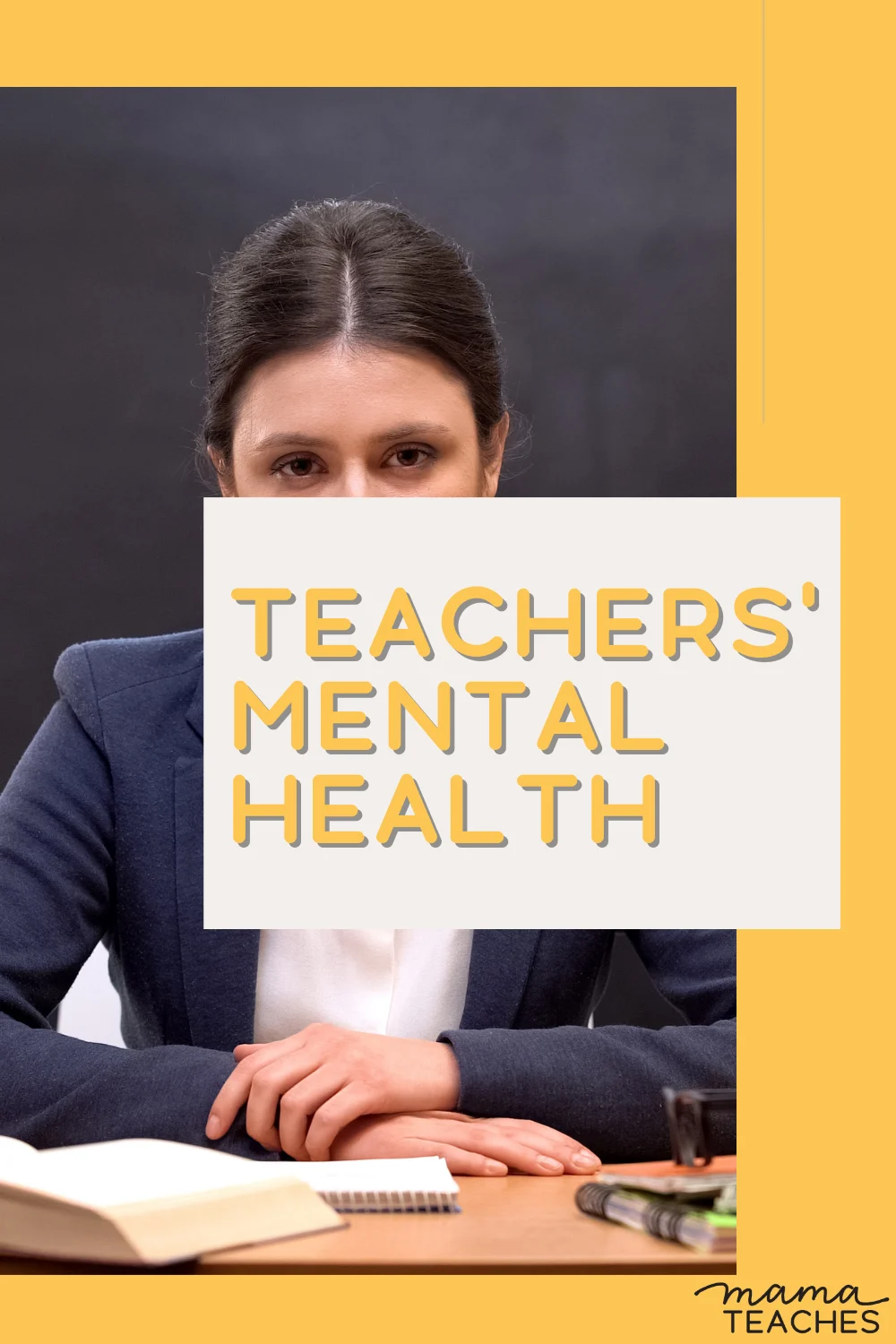 This article contains affiliate links to things that you might like.
Work on the Front Lines
Some jobs are more stressful than others, and teaching is certainly one of the most stressful professions.
Not only do teachers have to be "on" in order to do their job well, but they are also interacting with others who are having mental health issues of their own.
To say that it is a challenging job is a gross understatement.
Teacher Shortage
Since the pandemic, it has been difficult to hire and retain quality teachers.
There is a teacher shortage, resulting in overcrowded classrooms and overworked teachers.
Burnout
Teachers are experiencing burnout in record numbers.
Overworked and undervalued, new and veteran teachers are walking away from the profession.
(If you are experiencing burnout, check out this article.)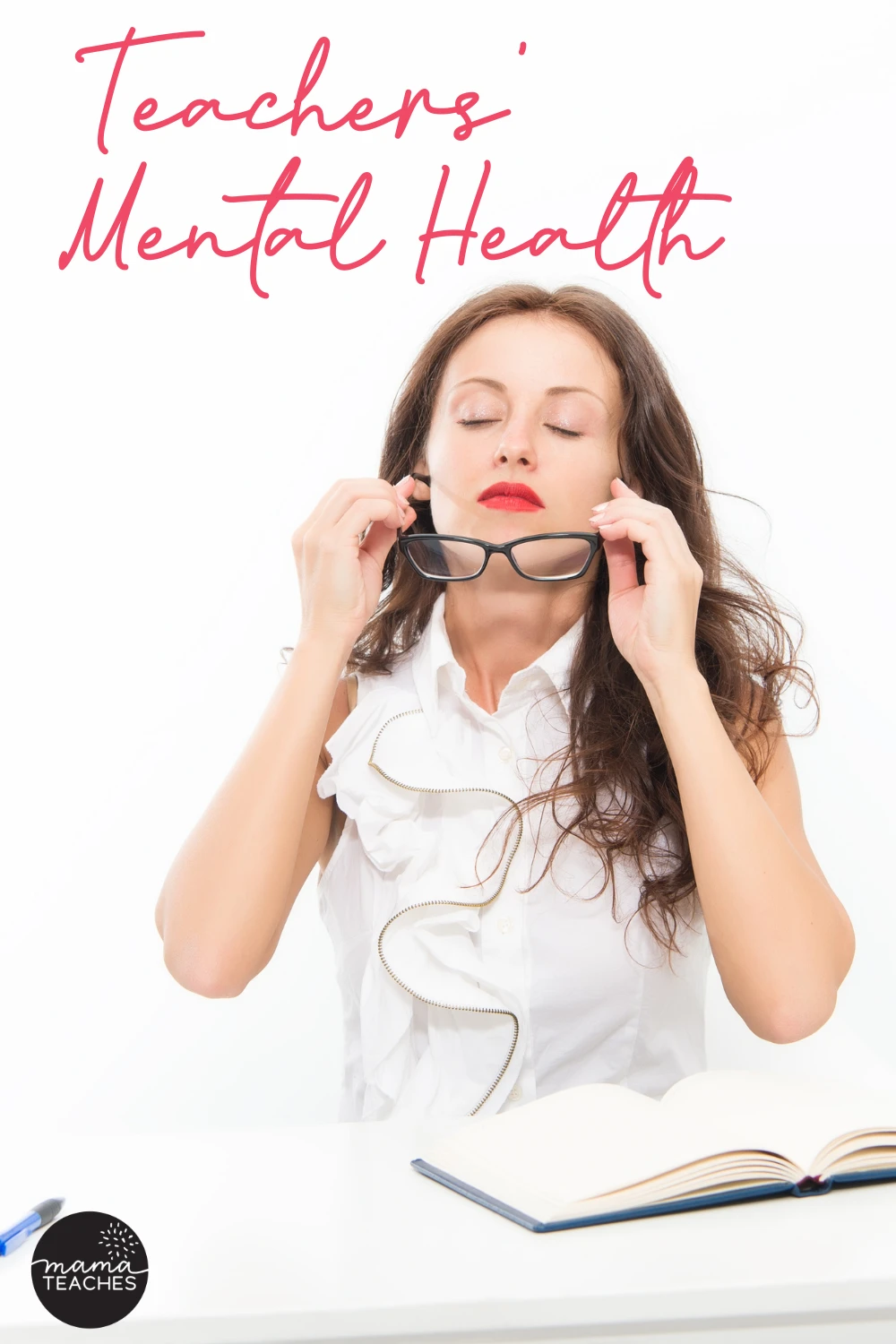 Student Behavior
Student behavior has reached new depths since the pandemic.
No doubt some students are struggling with their own mental health issues.
Even so, teachers have had to endure student behavior that, in some cases, is verbally and even physically abusive.
Many schools offer little to no accountability for these types of behaviors.
All of these factors contribute to teachers' mental health.
The Cumulative Effect
It is no wonder that teachers are among those experiencing mental health problems.
According to the 2021 State of the US Teacher Survey, more than 75 percent of teachers report job-related stress.
27% report symptoms of depression, and 37% report symptoms of anxiety.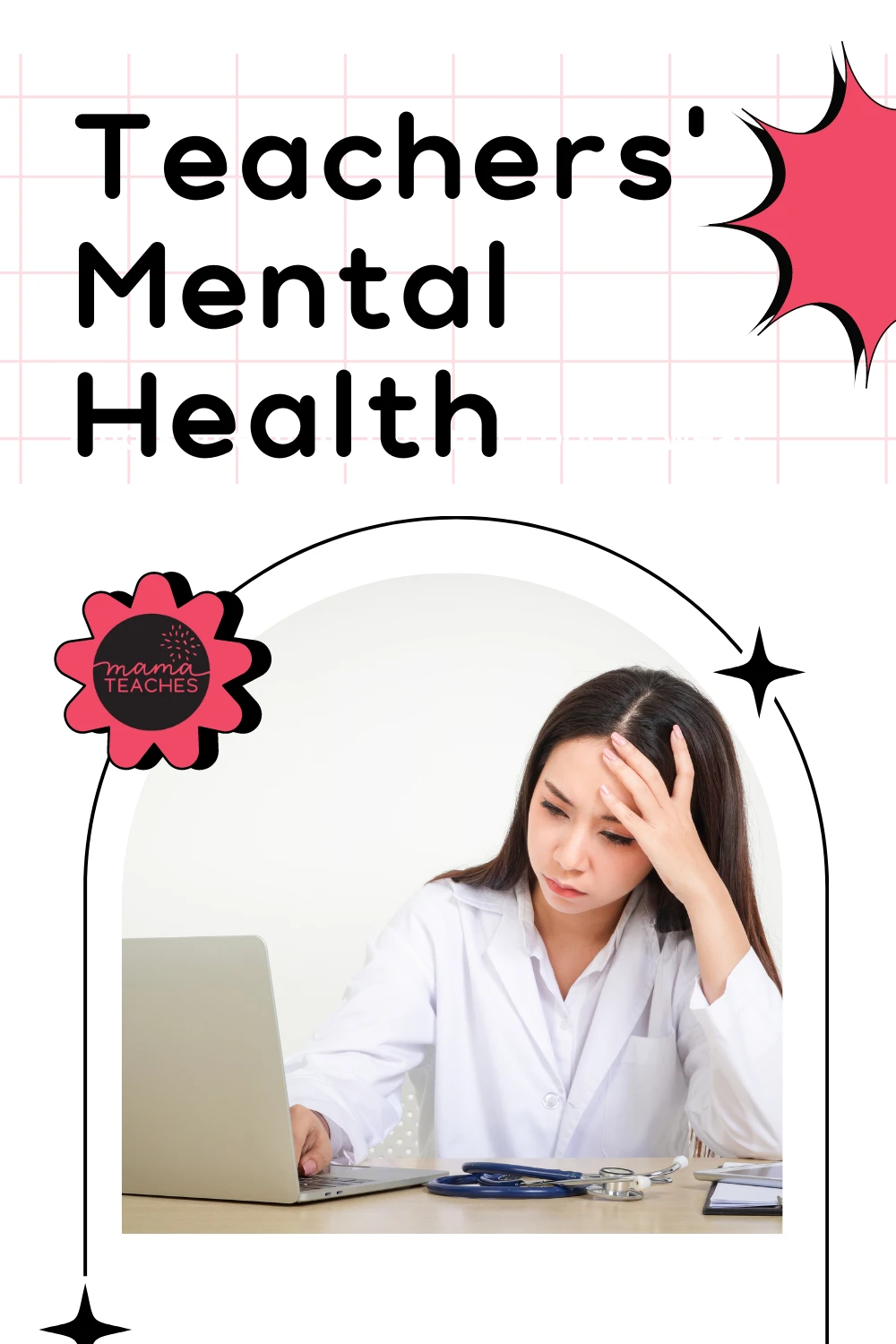 Where to Get Help
If you are struggling with your mental health, you have several places you can go to for help.
Suicide and Crisis Helpline
First and foremost, if you are in crisis, you can call 911.
There is also the Suicide and Crisis Healthline. You can call or text 988 to speak with a trained crisis counselor.
Primary Care Provider
You can speak to your primary care doctor about your mental health struggles.
They will likely recommend treatment, which will consist of therapy or medication (or both).
Telemental Health
You can access mental health professionals online as well. (This is called telemental health.)
Therapists or counselors can provide support and therapy through emails, phone calls, text chats, and video conferencing.
Some telemental health companies include BetterHelp and Talkspace.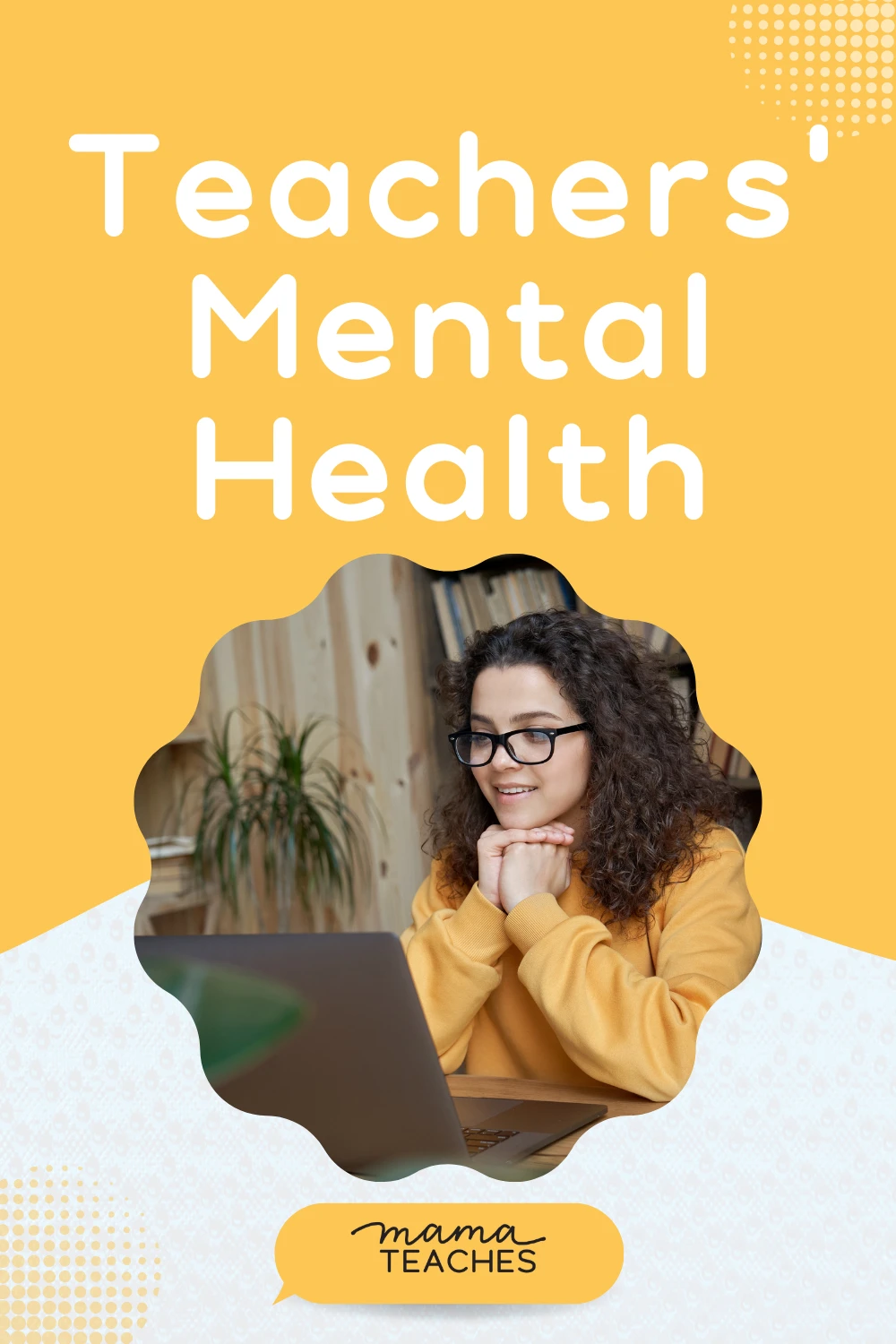 SAMHSA
The Substance Abuse and Mental Health Services Administration (SAMHSA) has general information on mental health.
They can also help you find local treatment centers in your area. Call 1-800-662-HELP.
Anxiety and Depression Association of America
The Anxiety and Depression Association of America has an online directory to find mental health professionals in your area.
Your Health Insurance Company
You can visit your health insurance provider's website to find a list of mental health practitioners in your area that accept your health insurance.
Your State and County Website
Visit your state and county's website to find agencies and services for mental health in your area.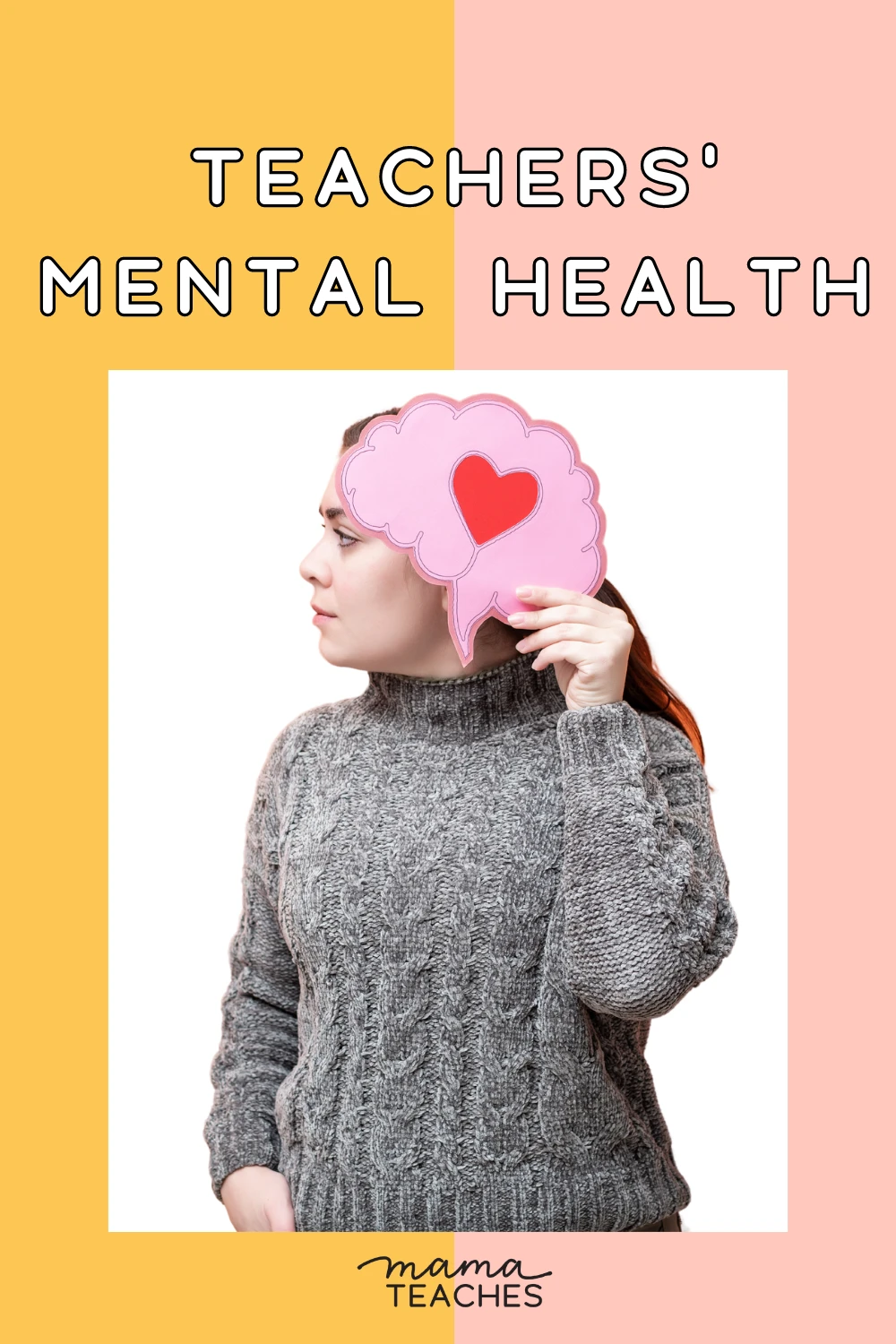 What to Do to Protect Your Mental Health
Positive mental health for teachers does not just happen; you have to actively protect and care for your mental health.
Self-Care
You are a whole person, which means your physical, mental, and emotional well-being are all connected.
You have to practice self-care for your whole person.
Eating well, exercising, and sleeping are all factors that affect your mental as well your physical health.
For ideas on how to practice self-care for teachers, click here.
Talk Openly
Mental health should not be ignored.
Schools should be talking not just about student mental health but about teacher mental health as well.
Speak openly in the faculty lounge and among your peers about mental health.
Do not be afraid to open up about your own struggles.
It could be that you can encourage one another to get the help you need.
Set Boundaries
The demands of the classroom are inexhaustible.
They will suck you dry if you let them.
You must set boundaries to protect your mental health.
Clock in and out at a reasonable time to maintain a work-life balance.
Try not to take any work home with you, even if that means that some lower-priority items do not get done.
Become an expert at time management for teachers.
You will need to set emotional boundaries as well. Learn how to deal with difficult students and how to respond to tough parent emails.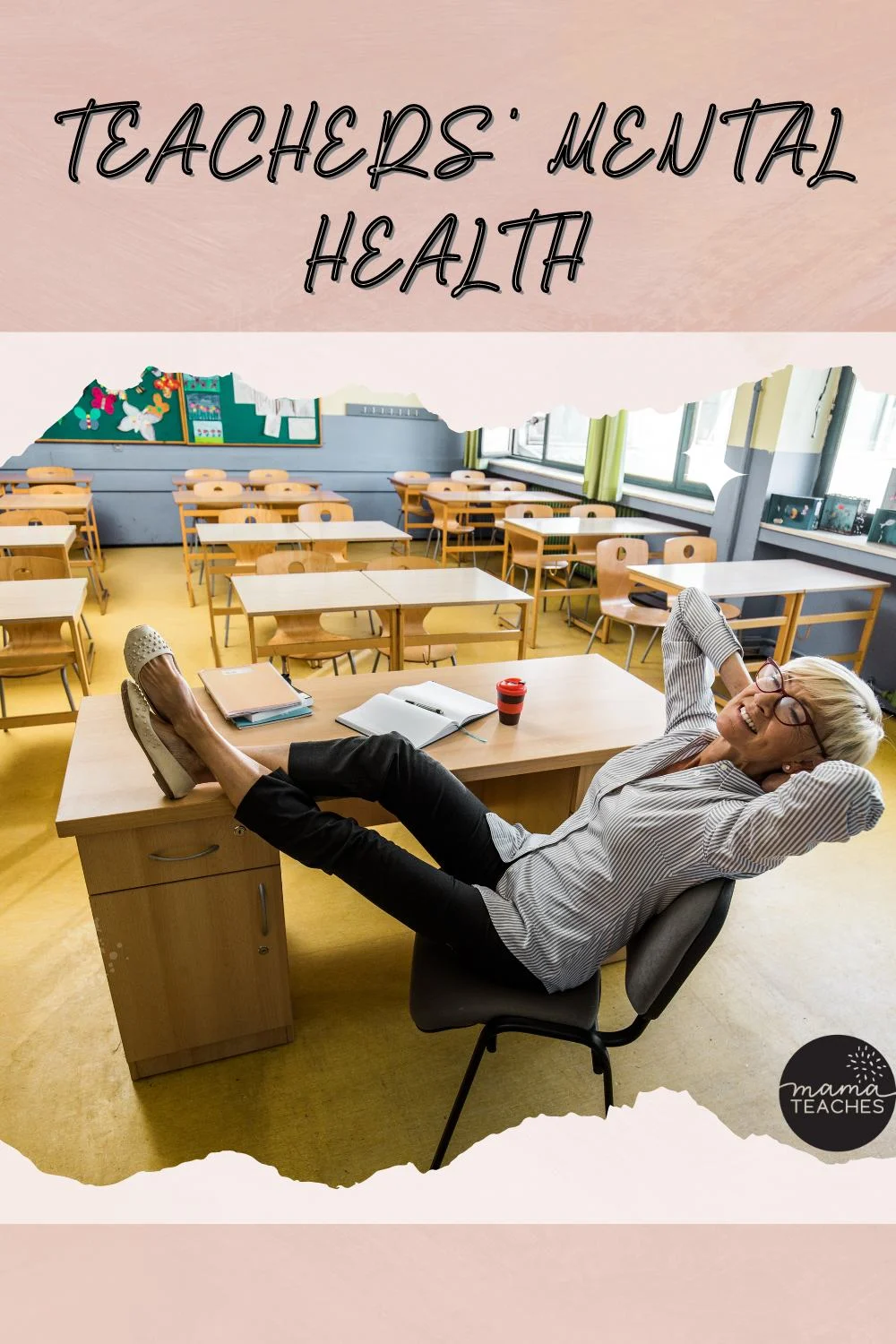 Rest During School Breaks
It is tempting to continue your productivity streak when you are not in school.
But your job is draining, which means you need dedicated times to replenish.
Take time for yourself and for your family during school breaks.
Celebrate More
It's hard right now, for you and your students.
That is why it is important to celebrate.
Take time to rejoice in milestones.
Have theme days; celebrate holidays; take a dance break during class.
Joy doesn't just happen; you need to seek it out.
Advocate for Mental Health Awareness Training
If your school is not already doing it, suggest mental health awareness training as part of your next in-service day.
Every member of the staff should know what signs to look for in themselves and others.
Prioritizing Teachers' Mental Health
Don't wait for others to notice that you are struggling.
It is not a sign of weakness but rather a sign of strength to talk to a mental health professional and get the help you seek.
You May Also Like: