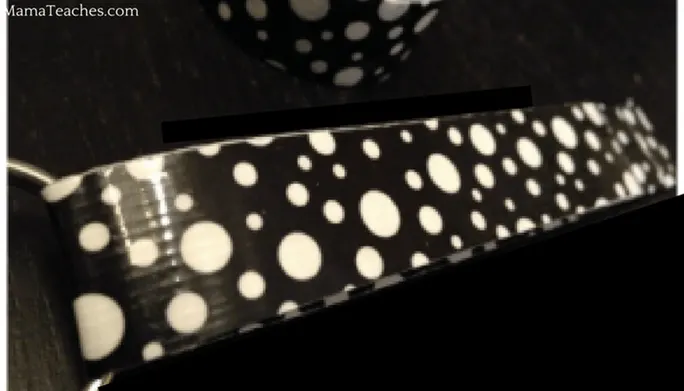 This article contains affiliate links to things that you might like.
For a couple of years we have used fabric key chain fobs on the keys.
When the kids were younger, it made it much easier to loop the keys over my wrist when going out and coming in the house with a baby on the hip.
Now that they're older, it is more habit than a necessity.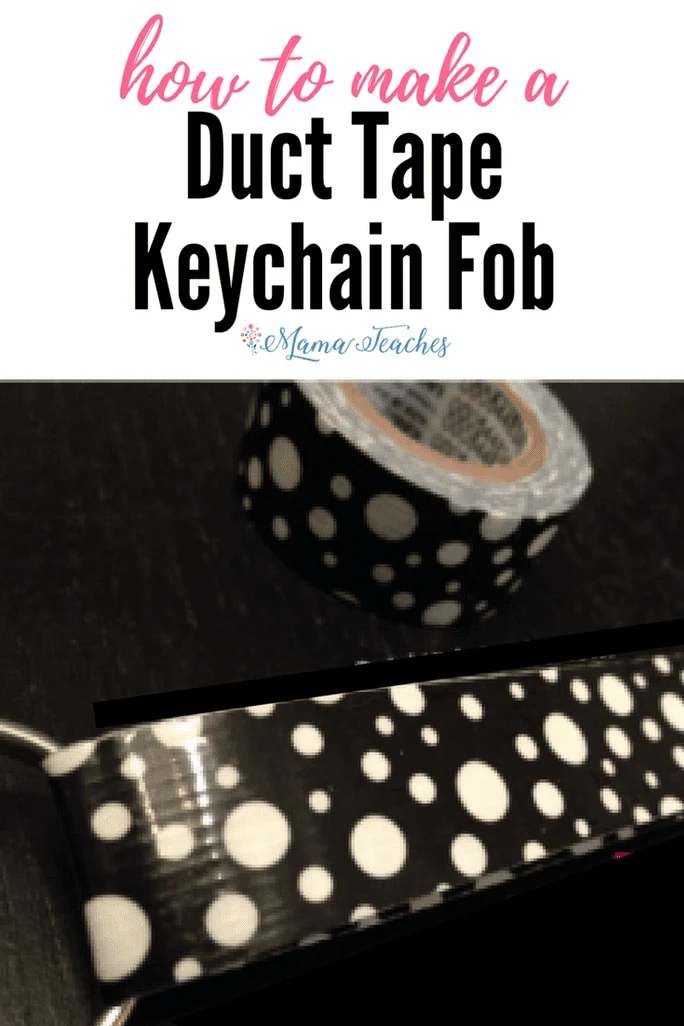 This article contains affiliate links.
Unfortunately, those fabric fobs have seen better days and it is definitely time to replace them.
My youngest's recent obsession with designer duct tape provided just the thing needed to make a brand new fob that would stand up to just about anything.
Take a look at how we made this quick kids' craft Duct tape key chain fob below.
Duct Tape Key Chain Fob
Ages: 6+ (with adult supervision)
Time: 15-20 minutes
Materials Needed:
1/2" wide designer Duct tape
Jump ring
Scissors (optional)
Directions:
Before you begin, decide how big you want the loop of your fob to be. Ours is large enough to fit around an adult's wrist, so we needed 14-inches of Duct tape per side.
There are two ways of doing the next step.*
You can:
a) cut 2 – 14-inch pieces of Duct tape and carefully place one strip on top of the other, sticky sides together
OR
b) measure 14-inches of Duct tape and very careful, fold over another 14-inches to stick to the original length.
Fold the double duct tape strip in half and wrap another strip of Duct tape around the ends to create a loop. You can use the same color or a coordinating design. Make sure that the ends are pressed firmly together and secure.
Slide your jump ring on to the band and you are ready for keys!
PRO-TIP: Duct tape is exceptionally sticky, so it may take a few trial and error attempts.
​
This is a great craft to make as a summer activity for summer camp (or at home!) or if you need to identify key rings.
Have each child make their own fob to easily identify their own house keys!
You might also like thisDuct Tape Bookmark Craft for Kids!
Did you make this craft?
Snap a photo and post it below or tag us on Instagram @MamaTeaches.
We'd love to see what you have been up to!