Keep your kids fueled all afternoon long with these 5 healthy snacks for kids!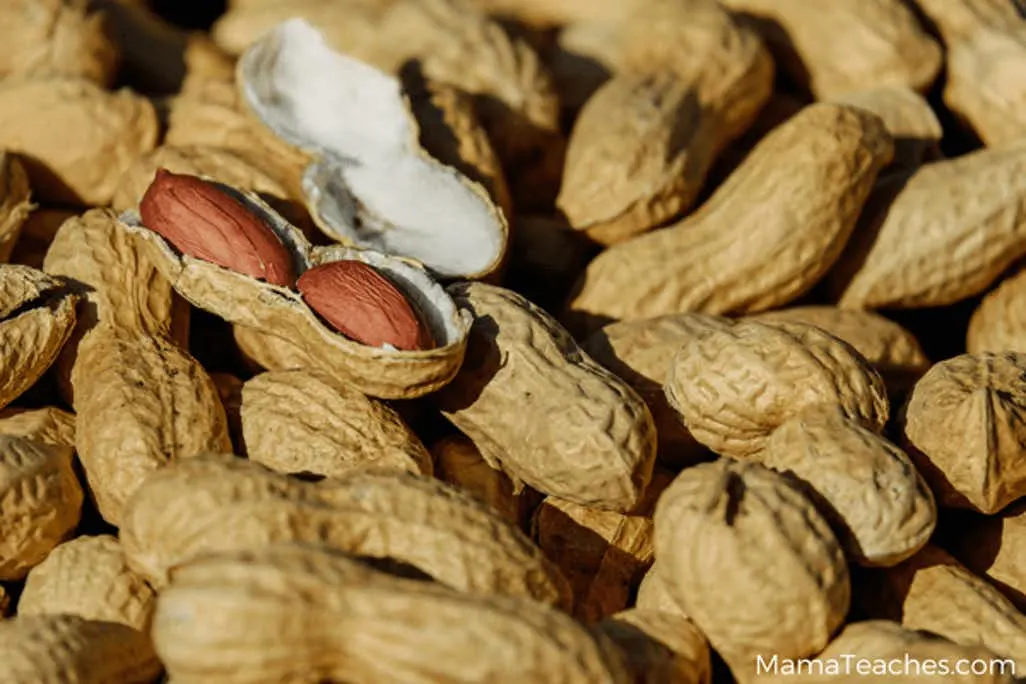 My kids love to snack. When we were homeschooling, the snacking opportunities were endless throughout the day. So, healthy snacks for kids were a must!
While a hardboiled eggs topped with a half of a cherry tomato are adorable and delicious, with two teen boys and an athletic girl, they're not a practical everyday snack for us. Instead of chowing down on things that aren't all that healthy, there
are five go to snacks that we rely on during the school day. If you're looking for some yummy and relatively nutritious snacks for kids, check out the ideas below! And, if you need a cute way to present them, try the Butterfly Snack Bags!
5 Healthy Snacks for Kids
1. GREEK YOGURT WITH PEANUT BUTTER, HONEY, AND GRANOLA
Forget that overly sweetened, sugary yogurt and reach for plain Greek yogurt instead. A dollop on all natural peanut butter, a dash of honey, and even a spoonful of all natural granola makes for a delicious and protein packed snack.
2. HOMEMADE BANANA CHIPS
In this recipe, the main (and only!) ingredient is bananas! While they do require some pre-planning because they have to cook so long, they are definitely worth the wait and will be gobbled up in no time flat!
3. PEANUT BUTTER, BANANA, AND CHOCOLATE CHIP QUESADILLAS
Oh my gosh, these are fabulous! They satisfy the kids' sweet tooths without being overly sugary and unhealthy.
To make them, take a flour tortilla and spread a tablespoon of natural peanut butter on one side. Sprinkle about five semi-sweet chocolate chips on top of the peanut butter and fold the tortilla in half – peanut butter side in.
Microwave for about 10-15 seconds until the chocolate chips are melted. Slice into triangles and enjoy!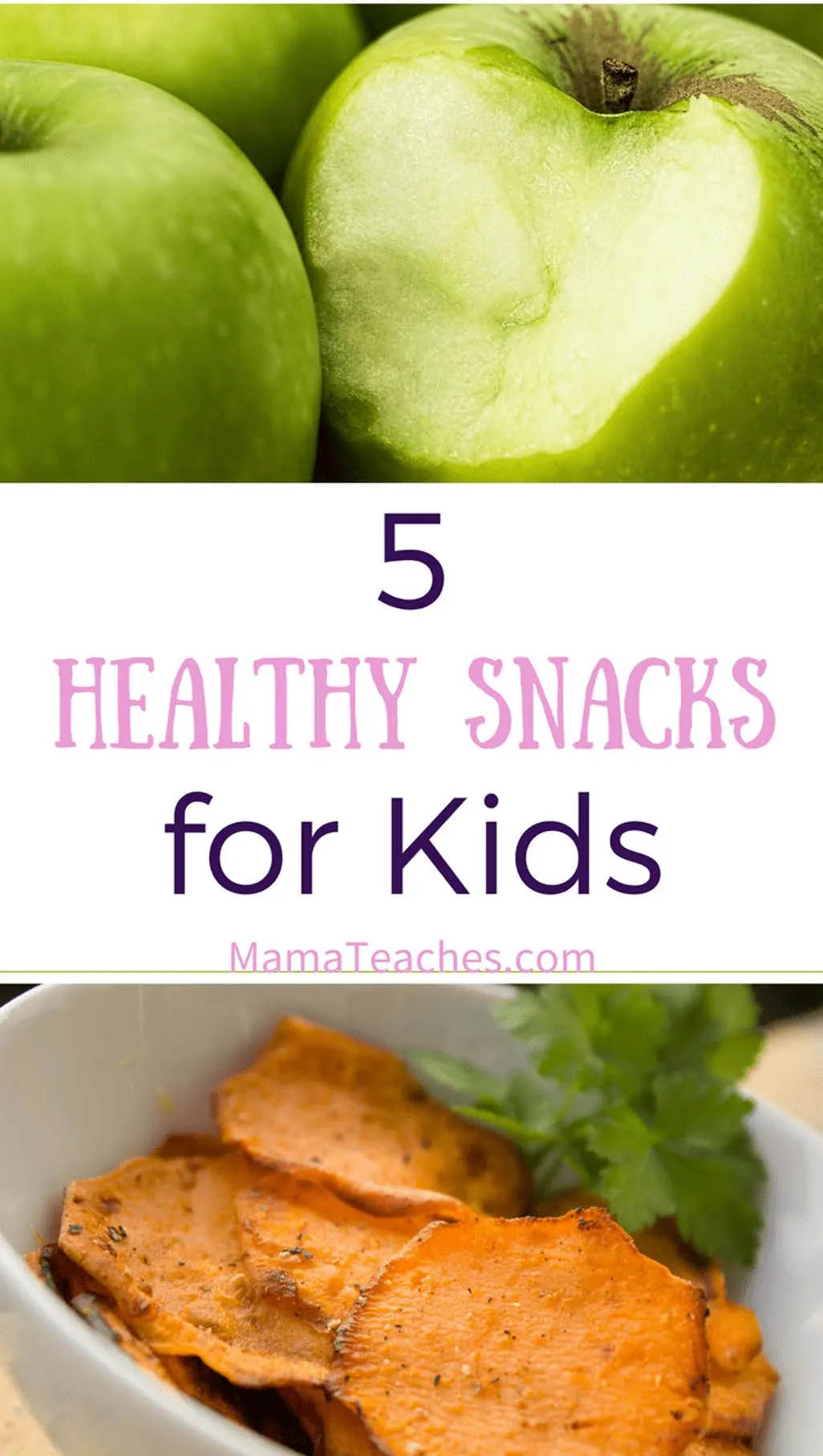 This article contains affiliate links.
4. VEGGIES AND RANCH
We whip up a batch of this homemade ranch dressing every week and pair it with cut veggies. Since the kids aren't going to reach for veggies if they're not already prepared, I place a snack size amount in snack size baggies for them to grab and go.
Carrots, celery, cucumbers, and green pepper strips are always fun choices.
5. AIR POPPED CHEESY POPCORN
We haven't had microwave popcorn in years, because once you switch to air popped popcorn nothing else compares. While you can use a brown paper bag to pop your popcorn in the microwave, our microwave is a cooking demon and heats so quickly that the bag would go up in flames before the kernels even started to pop!
So, we have an air popper and pop our kernels in that. A pat of melted butter and some sea salt, pepper, and Parmesan cheese later and you have delicious cheesy air popped popcorn that's not filled with nasty chemicals.
​
BONUS SNACK! HARD BOILED EGGS
If your kids like them, hard boiled eggs are a great protein packed snack that will keep them fueled and filled!
I usually boil a dozen on Monday morning and by Tuesday they've all been eaten. So, for your hungry teens, try whipping up a batch of hard boiled eggs to help take the edge off of their hunger.
​
While the snacks aren't earth shattering, they offer a great variety for our kids and keep them focused (and fed!) on healthy snack options. Do you have a favorite snack for your kids? Share it below! I'd love to add some new ideas to our snack rotation!
​
More healthy snacks for kids: